Everything you need to know to get your teen ready for driving
31 January 2020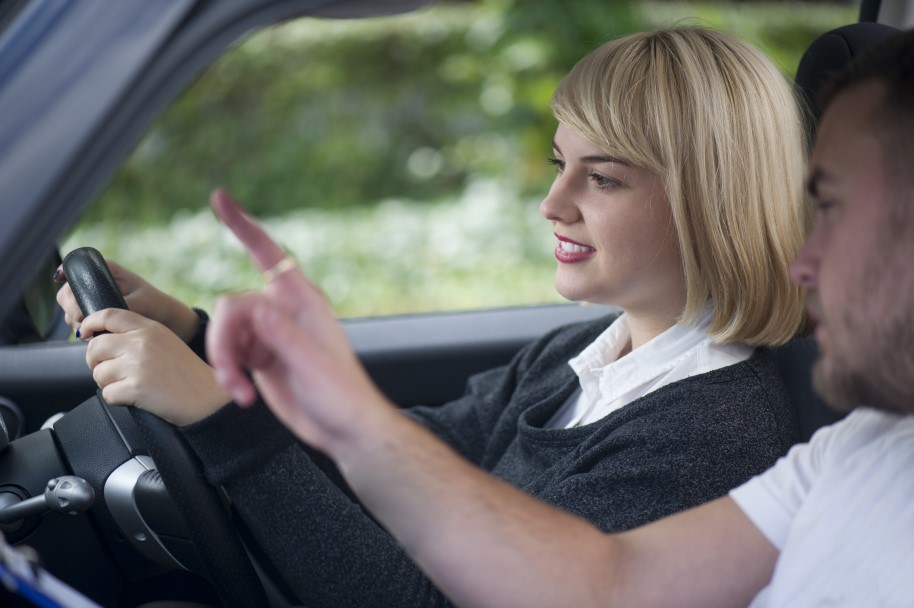 Photos © 2022 Motorpoint
Learning to drive and getting the keys to your first car is a rite of passage for any youngster. At that age, there's nothing like the freedom of being able to go where you want, when you want. But, as any experienced driver will tell you, learning to drive and owning a car aren't without their pitfalls – from pricey car insurance to the dreaded practical driving test.
As a parent, anything you can do to help get your teen ready for driving is a bonus. There are lots of ways to prepare them for the realities of the road, and this guide takes you through the basics step-by-step.
Use the links below to navigate or read on for the full guide.
Learning to drive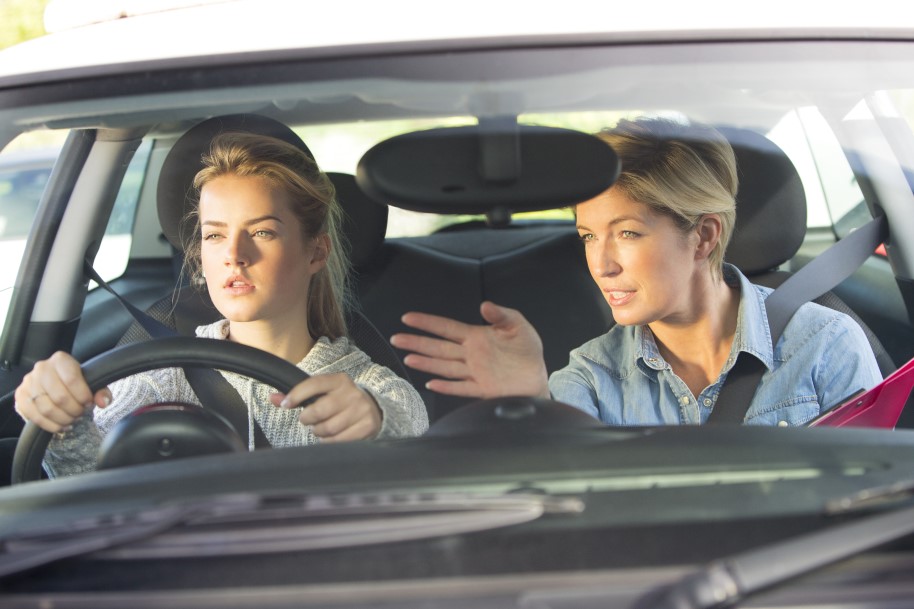 Things to consider before they start learning
So, your 17-year-old wants to learn how to drive – that's great. But before they get behind the wheel, there are a few things to think about that could save you all some stress down the road.
Cost
Learning to drive is a significant investment. The average lesson costs around £24, and Safe Driving for Life estimates that most newbies need at least 47 lessons before they're ready for their test. That's £1,128.
Of course, there are things you can do to make savings on the cost of learning to drive. For instance, some instructors offer discounted rates when you book lessons in bulk (often in blocks of 5 or 10). So, rather than spending £24 for one lesson, you might be spending more like £20.
Another way to save is to take your child driving yourself. Putting them as a named driver on your car insurance is a great way to help them get extra practice in – provided you're brave enough!
Learning to drive is a big financial commitment, so it's definitely something both you and they will need to think about before they start.

Time
As touched on above, learning to drive can take a lot of time, with the average new driver needing around 47 lessons. Assuming that most lessons last an hour and most people have one or two per week, it's quite a lot of time to find in and around your child's busy schedule.
The late teens can be a hectic time for youngsters. With school, college, exams and university applications to consider, learning to drive has to fit in around some pretty important life stuff. Make sure your teen has the time to put into driving before they fully commit.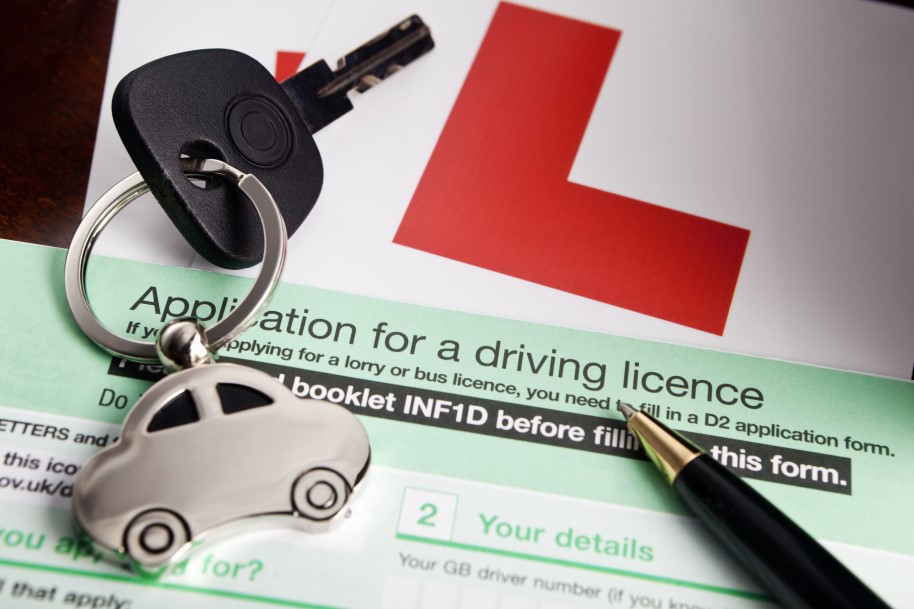 Stress and Anxiety
Some people love driving and take to it like a proverbial duck to water, others don't. In fact, many people struggle to get to grips with it all the way through their lessons, to the point where getting behind the wheel can cause stress and anxiety.
Make sure your teen is comfortable and ready to drive. Don't push them into it if they have misgivings, as this could give them a bad first experience which puts them off the idea. Instead, offer gentle encouragement and let them know that failure is a part of learning – and be ready with a shoulder to cry on should their first practical test not go quite as planned.
How to find a driving instructor

Finding the right driving instructor is a crucial first step in helping your child learn to drive. A good instructor is someone who can teach them the basics while staying calm and professional; they should also be punctual and have a clean, tidy car.

Here are a few tips on finding a driving instructor:
Ask friends and family – word of mouth is one of the best ways to find a driving instructor you can trust.
Use the DVLA portal – the DVLA has a tool for finding driving schools and instructors in your local area. It's the best place to start your search.
Don't be afraid to switch – your teen might not gel with their first driving instructor, so don't be afraid to look elsewhere. There's no point spending hundreds on lessons if they aren't enjoying it or it's not sinking in.

Tips for parents helping their child to practise driving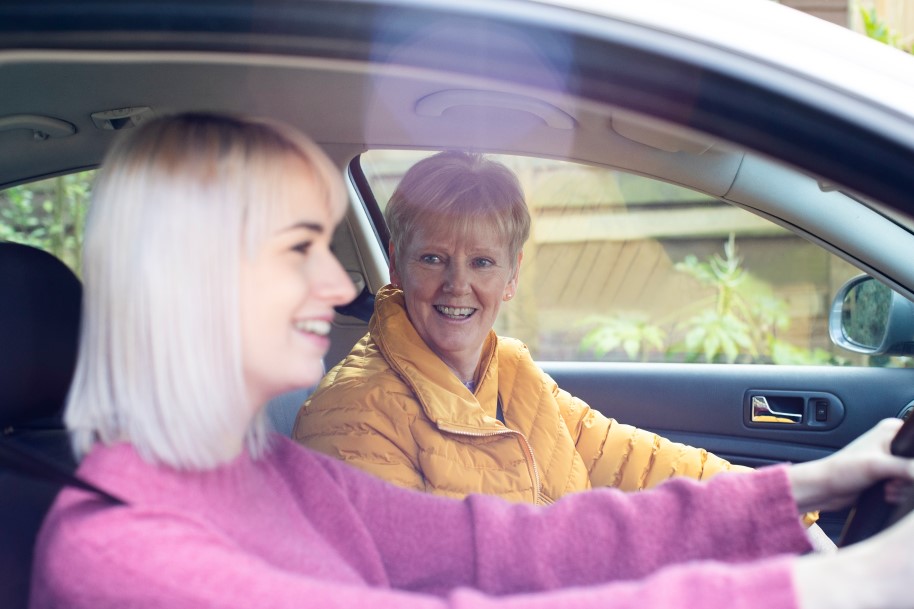 Taking your child out to practice driving is a great way to supplement their official lessons. But before you go, there are a couple of things to remember:
Insurance – you'll need to add them as a named driver on your car insurance policy, stating that they have a provisional licence. This can be quite expensive depending on your car, so it's worth looking into first before you make any promises.
Accessories – it can be helpful to equip your car with a few driver aids and accessories before you head out on the road. Buy secondary rear-view and side mirrors so you can see all around the car, as well as a set of magnetic 'L' plates.
Patience – putting your pride and joy in the hands of an inexperienced teen can be daunting, but you have to stay calm and patient, just like an instructor would. Try to observe rather than offer advice, as they'll be used to learning from their instructor and it could confuse things.
Buying and running their first car
Things to consider before buying their first car
It's a proud day when your son or daughter gets hold of their pink driving licence. Passing the driving test at a young age is a significant milestone that will set them up for a lifetime of motoring. However, it can mean that the 'Bank of Mum and Dad' has to reopen, especially if you've promised to buy them their first car or help out with a deposit.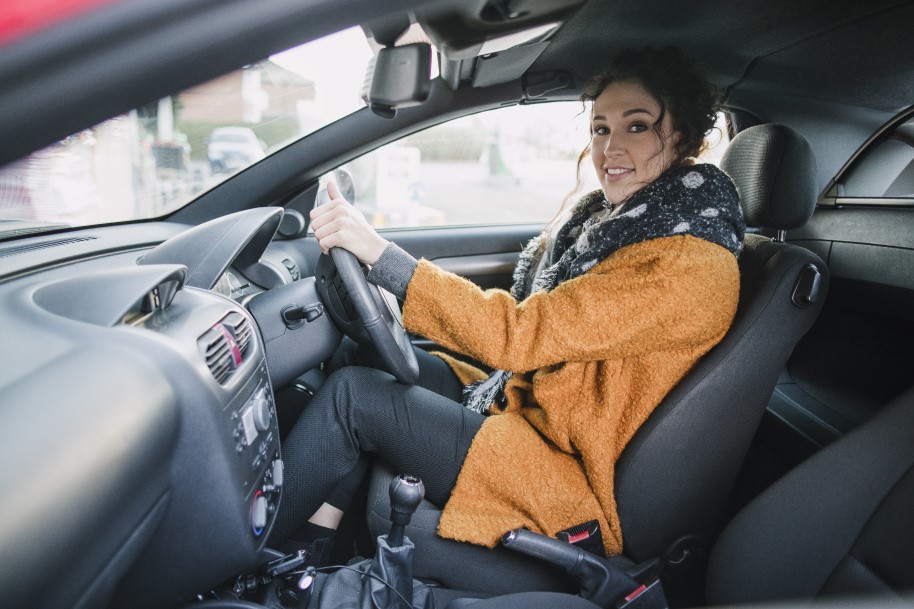 Before you hit the forecourt, here are a few things to keep in mind:
Running costs – can your child really afford to run a car? Remember, there's tax, insurance, fuel and servicing to consider, so their Saturday job wages might not stretch to cover all the overheads.
Safety – teens have a tendency to be overconfident, especially when it comes to driving. Recently, the DVLA has introduced new laws for new drivers, including having their licence revoked if they're caught using a phone at the wheel within the first two years of driving. Make sure your child knows the rules of the road thoroughly before they head out alone.
Future – at 18, a lot of young adults will be thinking of flying the nest to attend university – so is it really worth them getting a car for the few short months that they're still at home? Chances are they won't need a car at uni, and probably wouldn't be able to afford to run it anyway.
Finding the best insurance for new drivers
Car insurance is the biggest overhead for new drivers, with MoneySavingExpert.com estimating an average cost of £1,400 per year for 17-22-year-olds. But there are things you can do to bring this eye-watering cost down, as we explore below:
Add trusted 2nd and 3rd drivers – funnily enough, adding more people to an insurance premium can bring the cost down – provided they're the right kind of people. Add 2-3 additional drivers with responsible, pillar-of-the-community jobs (teacher, doctor etc.) to shave pounds and pence off the premium price.
Buy insurance ahead of time – insurers charge more if you want a car insuring right away, so it's better to set it up at least a month in advance to get the best rates.
Use price comparison sites – there are loads to choose from and it's the very best way to get the best deals.
Consider a telematics policy – black box insurance policies are great for new drivers. They track how and when your child is driving, adjusting the premium based on their habits. Not only can it help them save on the cost of insurance, but it can give you peace of mind that they're driving safely and sensibly too.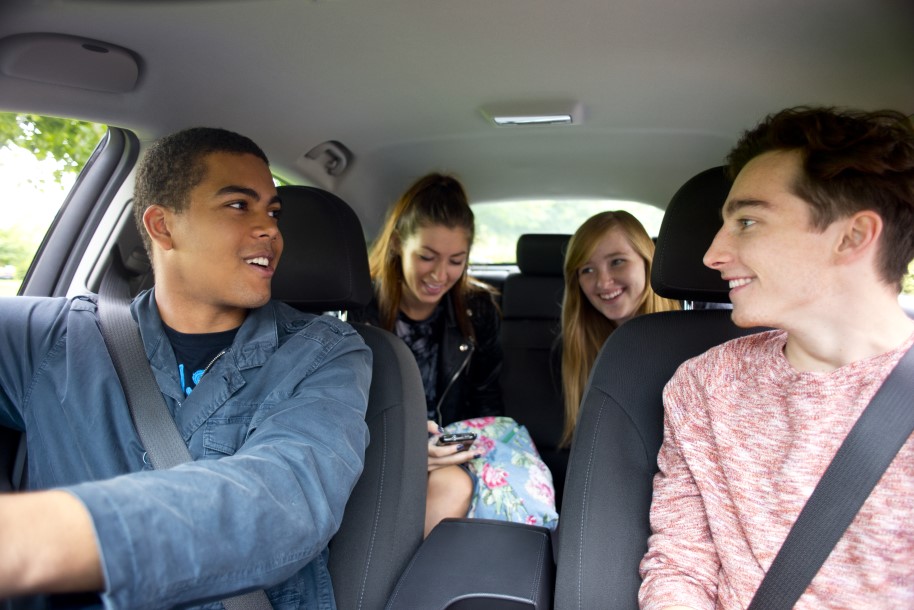 Ways to help a new driver cope out on the road
Just because a young driver has passed their test doesn't mean they're fully ready for the road. There's still lots to learn and different situations to experience, so travelling with them for the first few miles in their new car can be helpful.
Here are some tips to help your new driver cope with everyday driving:
Practice on the motorway – most learner drivers don't learn how to drive on the motorway, so introducing them to the ins and outs can be really useful in their first couple of months as a new driver.
Get 'P' plates – green 'passed' plates are a nice thing to have if your teen is a bit unsure about driving. They let others know that they're new to the road, taking the edge off if they're prone to stalling or unfamiliar with the controls of their new car.
Go with them to the petrol station – every driver remembers the first time they went to the fuel station. Refuelling isn't normally part of learning to drive, so it can be a whole new world. Going with them the first couple of times can help them get used to the process.

Our pick of the best cars for new drivers
Small, easy to drive and cheap to insure – some cars are better for new drivers than others.
Here, we take a look at our top cars for new drivers.
Ford Fiesta
Why? Cheap to tax, cheap to insure and cheap to fuel, the Ford Fiesta is the go-to supermini for many. Recent versions have some excellent safety features parents will love, including the MyKey system, which lets you set a maximum speed limit depending on who's driving – good eh?
Fiat 500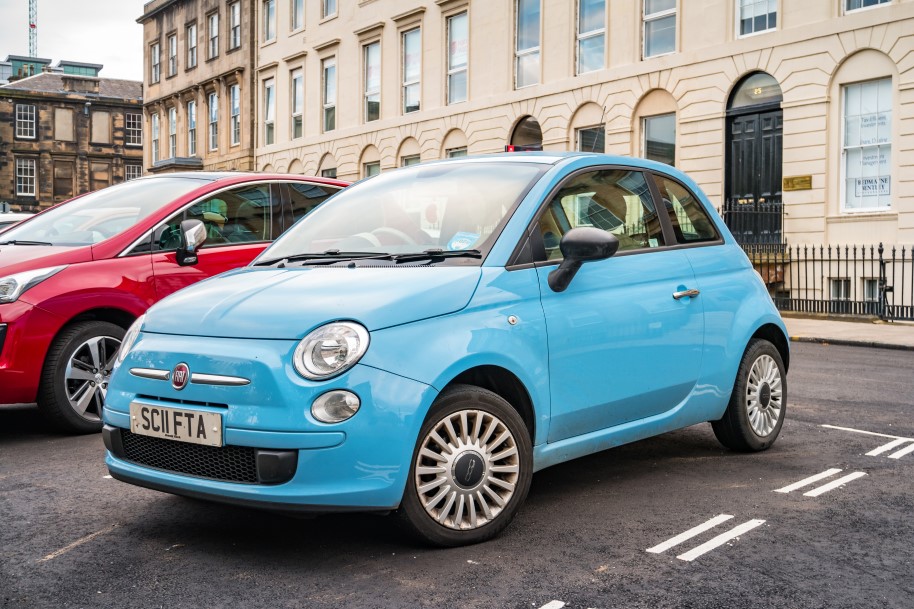 Why? If you want maximum parent brownie points, you can't go wrong with the Fiat 500. Stylish, practical and effortlessly cool, the Fiat 500 is also cheap to run, with economical engines that won't cost them the earth to refuel.
Vauxhall Corsa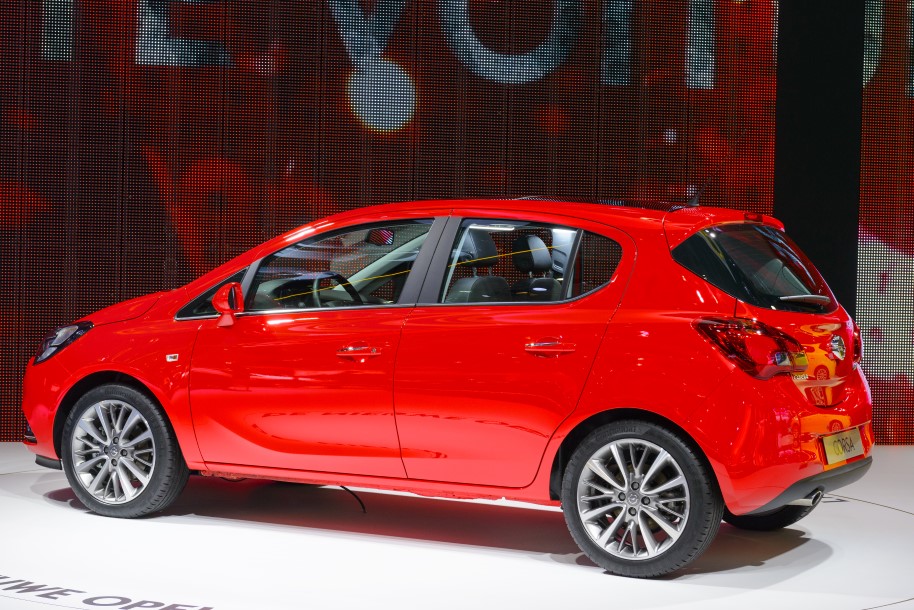 Why? Probably the UK's most popular car for first-time drivers, the Vauxhall Corsa promises to be a reliable runabout for your offspring. The Corsa looks great, drives great and has plenty of room for all their mates – what more could they ask for from their first car?
Renault Clio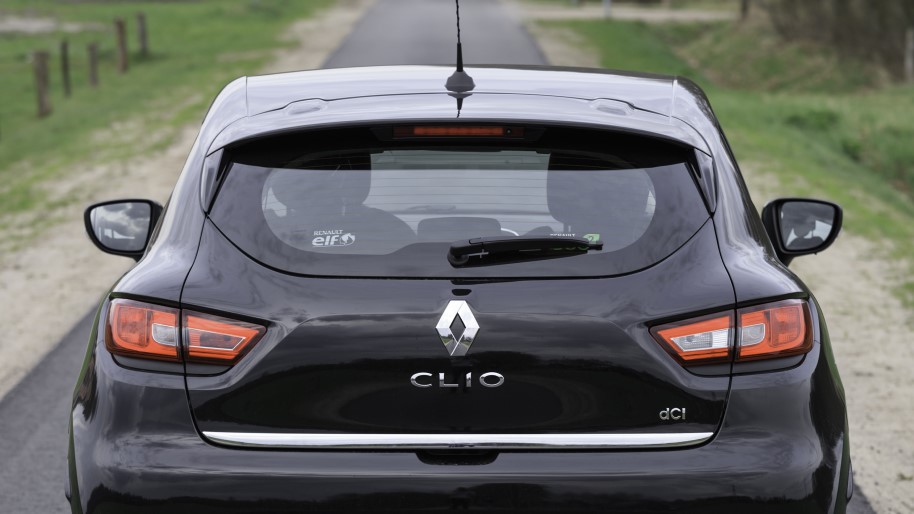 Why? There's a reason the Renault Clio is Europe's best-selling supermini. It's compact, stylish and fun to drive. What's more, the Clio and its insurance is quite easy on the wallet – perfect if you're footing the bill to get your teen driving.
We hope this guide helps get your teen ready for years of happy motoring. For more driving tips and advice, take a look at the Motorpoint blog. If you're ready to start your car-buying search, visit the homepage or call us on 01332 647 284.