Before you buy a car, it's important to take it for a test drive.
Taking your potential new set of wheels for a spin gives you a chance to see how everything works and check it's working properly. You can also see first-hand whether the car will fit into your lifestyle, along with fitting all the family.
Motorpoint has thousands of nearly new and used cars for sale with an enormous choice of brands and body styles. That means you can test drive a wide variety of models all under one roof.
Is it worth test driving a car?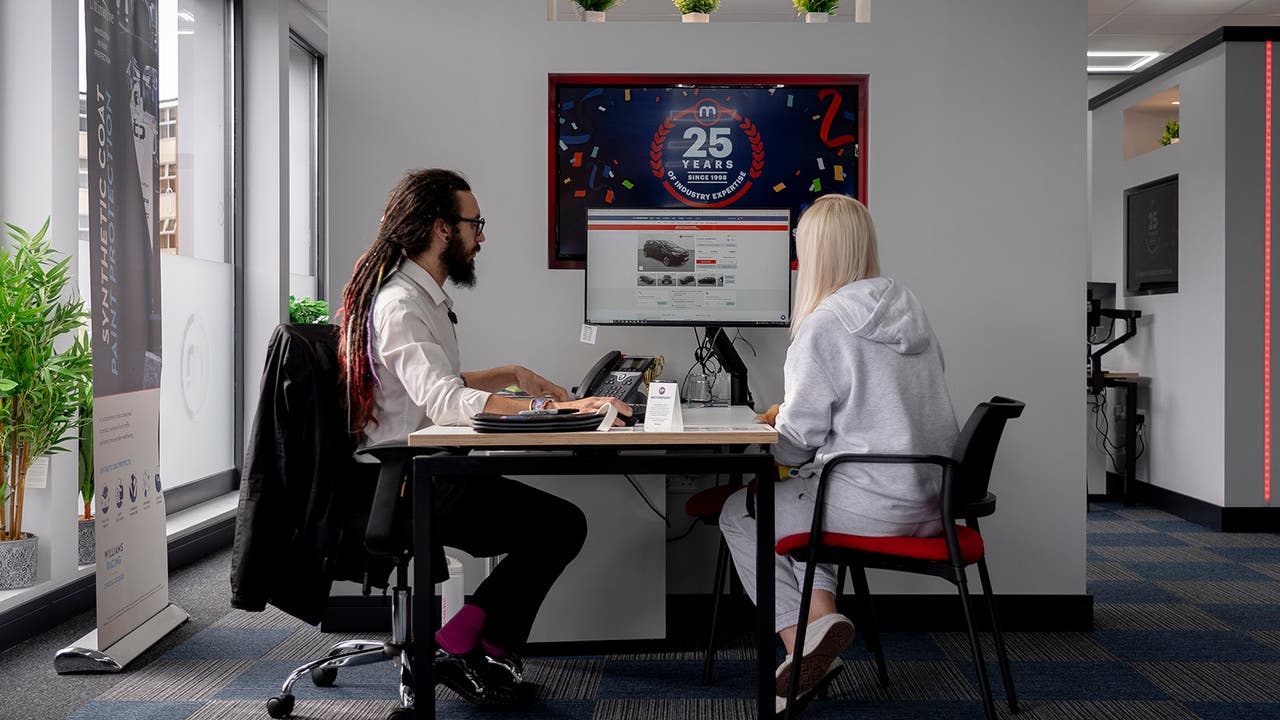 Absolutely! Even if you do the majority of your car shopping online, it's still a good idea to take a test drive before committing to buying one. For one, a test drive gives you a chance to get used to the controls – the lights, wipers and A/C, for example – as well as ask any questions about the car's other functions.
Plus, seeing the car in the metal lets you get a better impression of its size and spaciousness compared with looking at photos. If you have tall family members, bulky child seats or a particularly chunky pooch, this is your opportunity to see how well they'll fit and how hard it'll be to load them in each time.
How to test drive a used car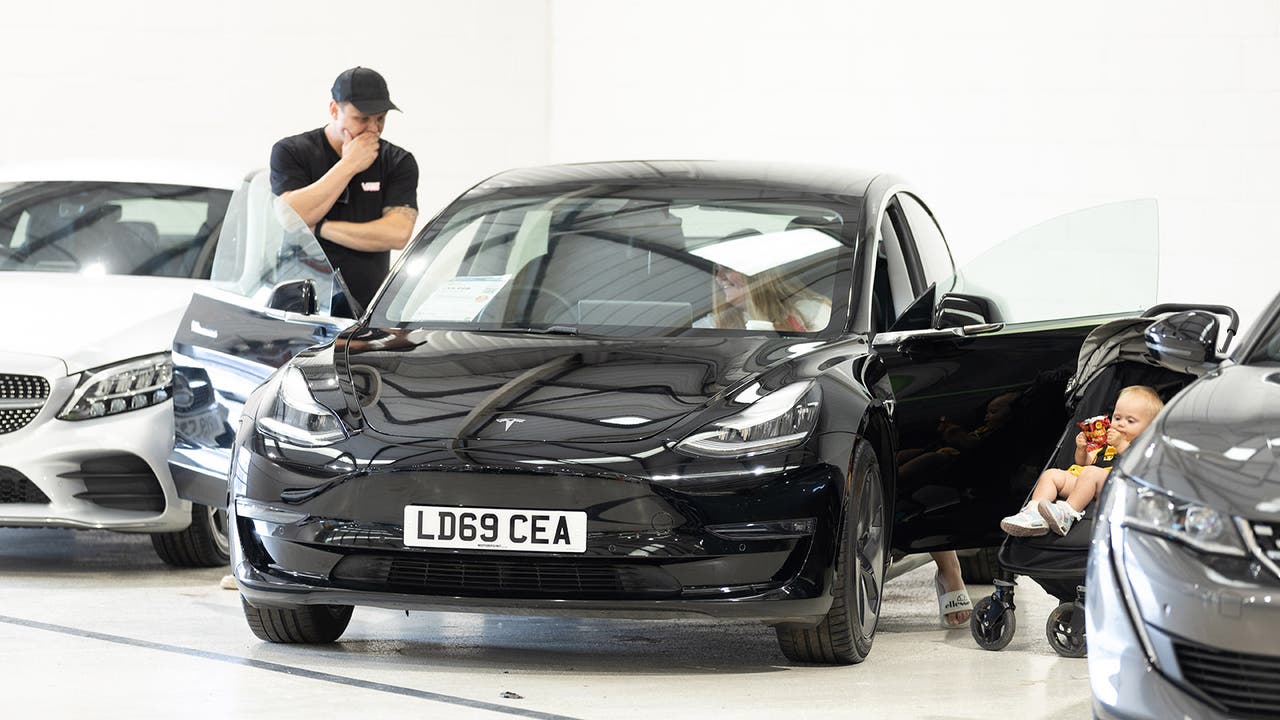 You should test drive a used car the same way you'd test drive a new car. Begin by checking the interior for size and space, as well as the boot to make sure it's large enough for your needs. Next, familiarise yourself with the dashboard controls and the infotainment system if the car has one, as well as important functions like the lights, wipers and windscreen defrosters.
Once you've done all that, then you can actually drive the car. Start by properly adjusting your seat and mirrors, then set off slowly, taking as much time as you need to get used to the pedals and steering. Once you're feeling a little more comfortable behind the wheel, try to drive on a range of roads including urban routes and, ideally, a motorway or national speed limit A-road to check you're happy with the car's refinement and performance.
The main difference between test driving a used car over a new one is the possibility that the car might have some wear and tear. A thorough check of the exterior and interior followed by a test drive is your chance to catch any issues before buying a car. Buying a used car privately gives you little protection if you find something wrong after you've bought it. Motorpoint and other reputable used car sellers generally inspect and repair any issues before putting a used car on sale, so you shouldn't have to worry about problems while test driving.
Learn more about Motorpoint's Quality Standard.
What to look for on your test drive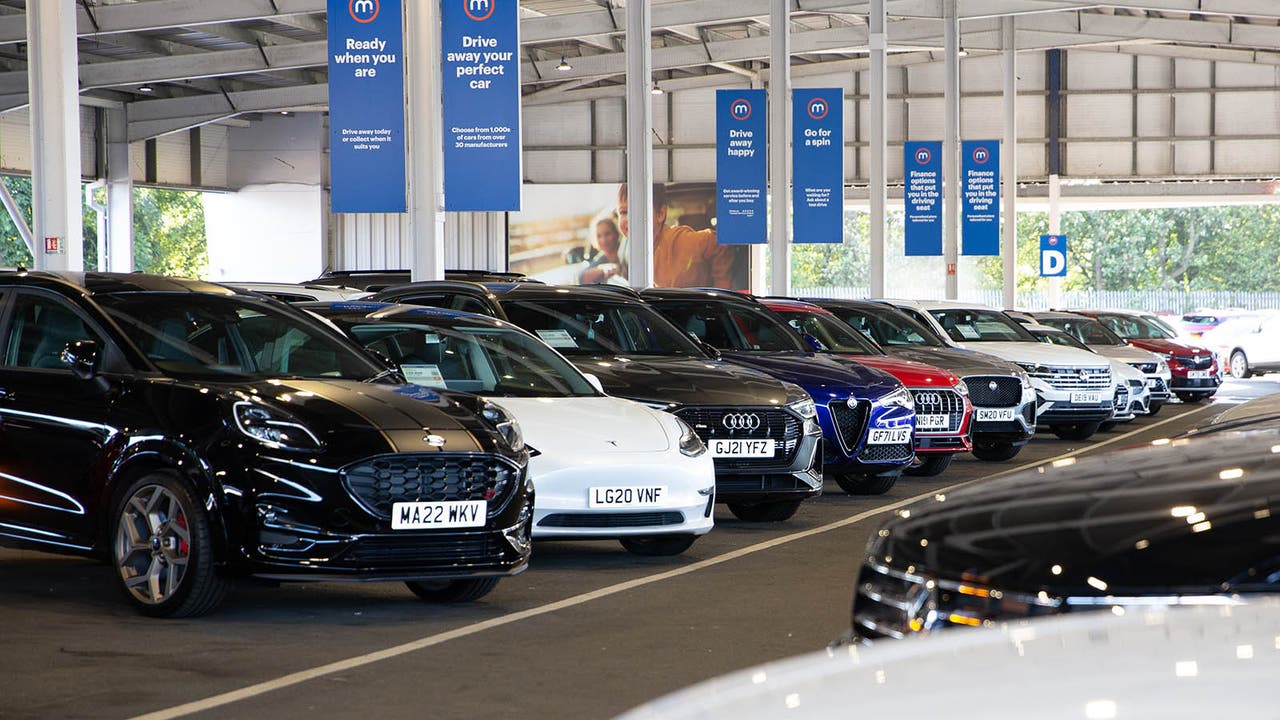 Your test drive begins before you've actually started driving the car. First, inspect the outside of the car for any quality issues – and to make sure you like the way it looks! Then, work your way through the cabin, checking you understand how key controls work and are happy with the way they function. Finally, before you set off, you should make sure there's actually enough passenger space and boot space for your needs.
As your test drive starts, you'll probably be moving around a car park or other tight urban area. Take this chance to see if you're happy handling the car at low speeds – is the clutch easy to operate, can you see well enough to comfortably manoeuvre in tight areas?
Once out on the open road, check that you feel comfortable with the steering and pedals – are you able to position the car on the road easily and do the brakes and throttle respond how you'd expect them to? You should also listen out for noises – firstly, are you happy with the amount of tyre and wind noise while on the move, and can you hear anything weird that might suggest the car isn't working as it should?
How long should a test drive be?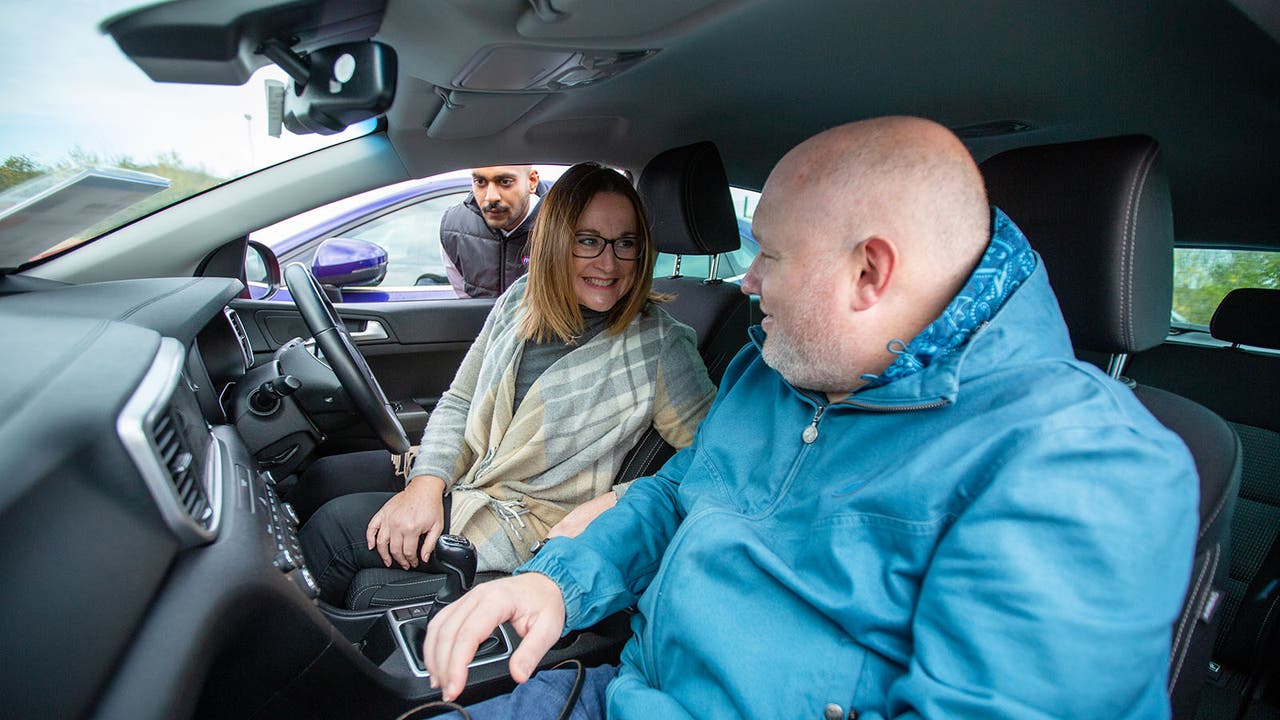 The actual driving portion of your test drive can range anywhere from just a few minutes up to an hour or longer. It's usually a good idea to ask the salesperson or car seller before setting out, so you can set your expectations, as well as asking what local routes will give you the chance to drive the car on a range of roads that, ideally, includes some motorway or faster A-road sections.
As noted above, your test drive really begins as soon as you start inspecting the car, so we'd encourage you to take as long as you need to look through the car before setting out on the road. Motorpoint staff and other reputable car sellers will let you look around the car for as long as you want before taking it for a spin.
Can I test drive any car?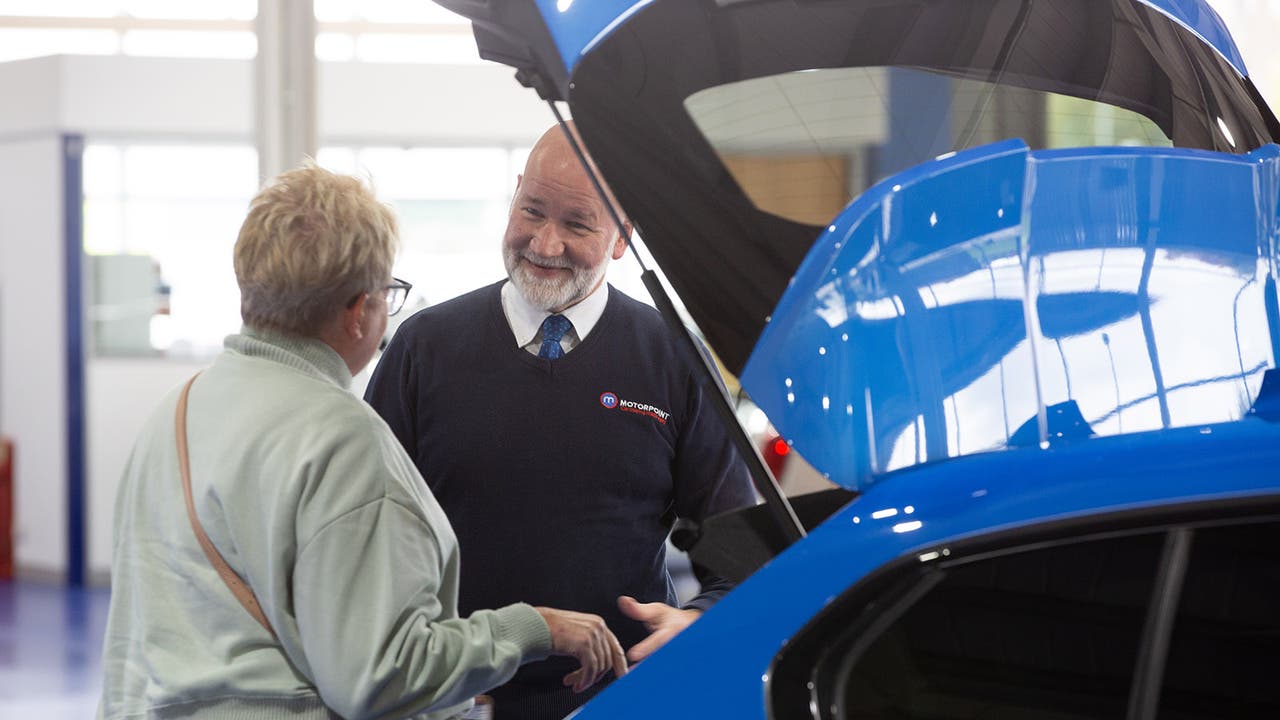 If you're dealing with a reputable car seller, they'll usually let you test drive any car you want. No salesperson would expect a customer to commit to buying a car they'd not at least tried.
Be aware that you'll get no guarantees when buying a car privately. Most sellers will be open to letting you test drive the vehicle, but you'll need to arrange the details with that particular person.
You might also encounter resistance if you want to test drive an extremely expensive, rare or specialised car. Anecdotally, it's said that luxury car sellers can immediately tell whether you're serious about buying a high-end car by looking at the watch you wear.
Can anyone test drive a car?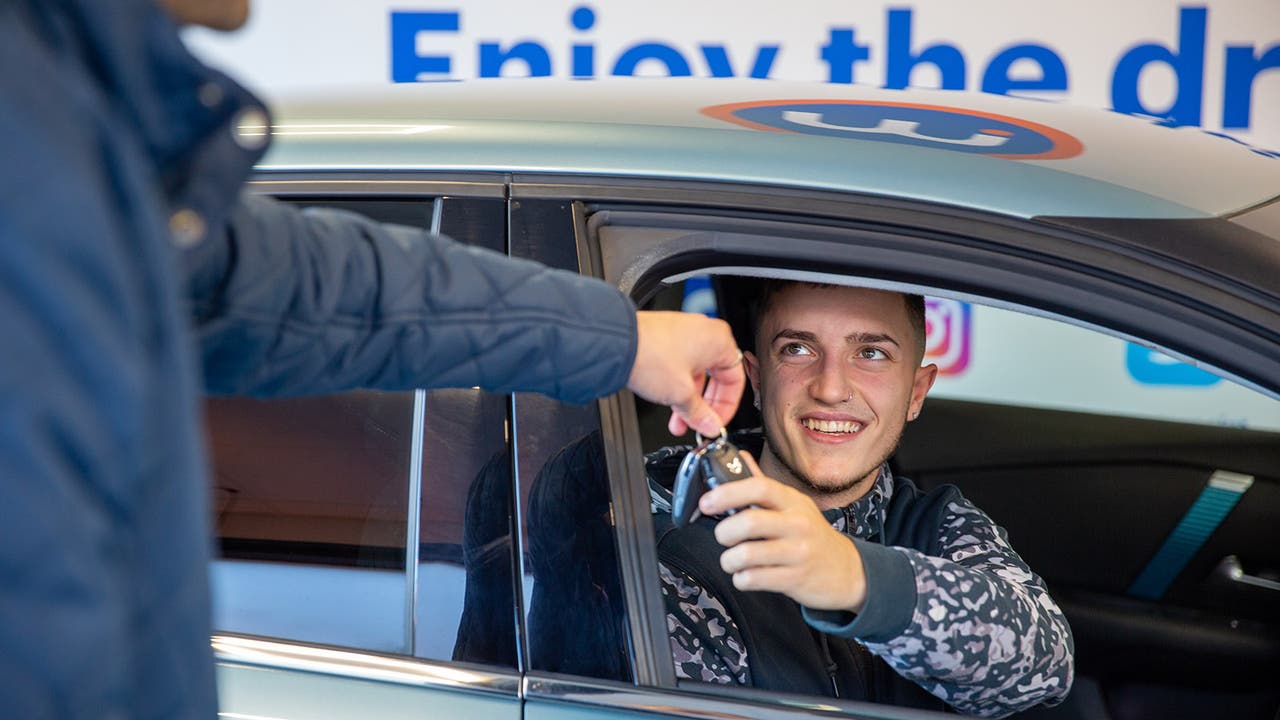 Car sellers will usually try to make it as easy as possible for you to test drive a car, but they won't just let anyone behind the wheel. You'll need a full driving licence as well as insurance – this is usually provided by the store or dealership if you buy from a reputable seller. Before you test-drive a car from a reputable used-car store, the salesperson will take a copy of your driving licence so you can be insured.
Can you test drive a car without insurance?
No, you must have insurance in place before test driving a car. If you're buying from a store or dealership, they'll usually have a policy in place that covers you for test drives, but you should always check with the salesperson before setting off.
If you're buying a car privately, it's a little more complicated. If you already have a fully comprehensive policy on a car, you might have an add-on that lets you drive any car with the permission of the owner – this will work for the purposes of a test drive, but usually only with third-party coverage, so you'll be on the hook for any damage you cause to the car itself. Alternatively, you can set up short-term insurance coverage for as little as an hour that'll protect you while test driving.
Can I take an extended test drive?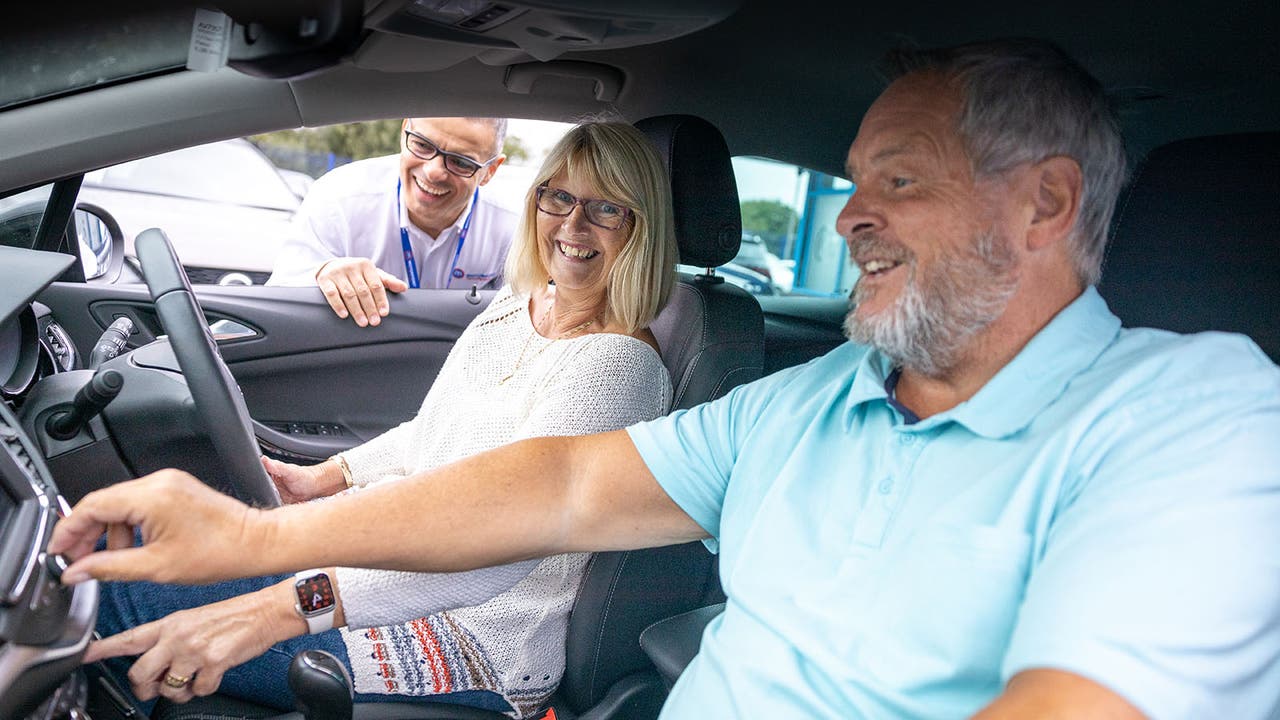 An extended test drive is exactly what it sounds like – a test drive that lasts longer than the usual 30-60 minutes, often 24 or 48 hours. This is generally only offered on new cars and gives you a better chance to see if that model will fit into your life, and to get familiar with its particular design and functions.
The decision to offer an extended test drive is down to the particular store or dealership – don't expect a private seller to offer this option. The store might make particular models available for an extended test drive, but be aware that these might not be the same specification or trim level as the model you're looking at buying.