These cars are great whether you're still learning to drive or have recently passed your driving test
If you're a teenager looking for your first car or a nervous parent of a teenager, you'll probably have very different priorities. Your parents are likely to be more concerned about safety and reliability, while you might care more about style, how much it costs to insure and whether it has Android Auto or Apple CarPlay phone connectivity. Hopefully, this list will keep everyone happy.
First cars for teenagers
1. Volkswagen Polo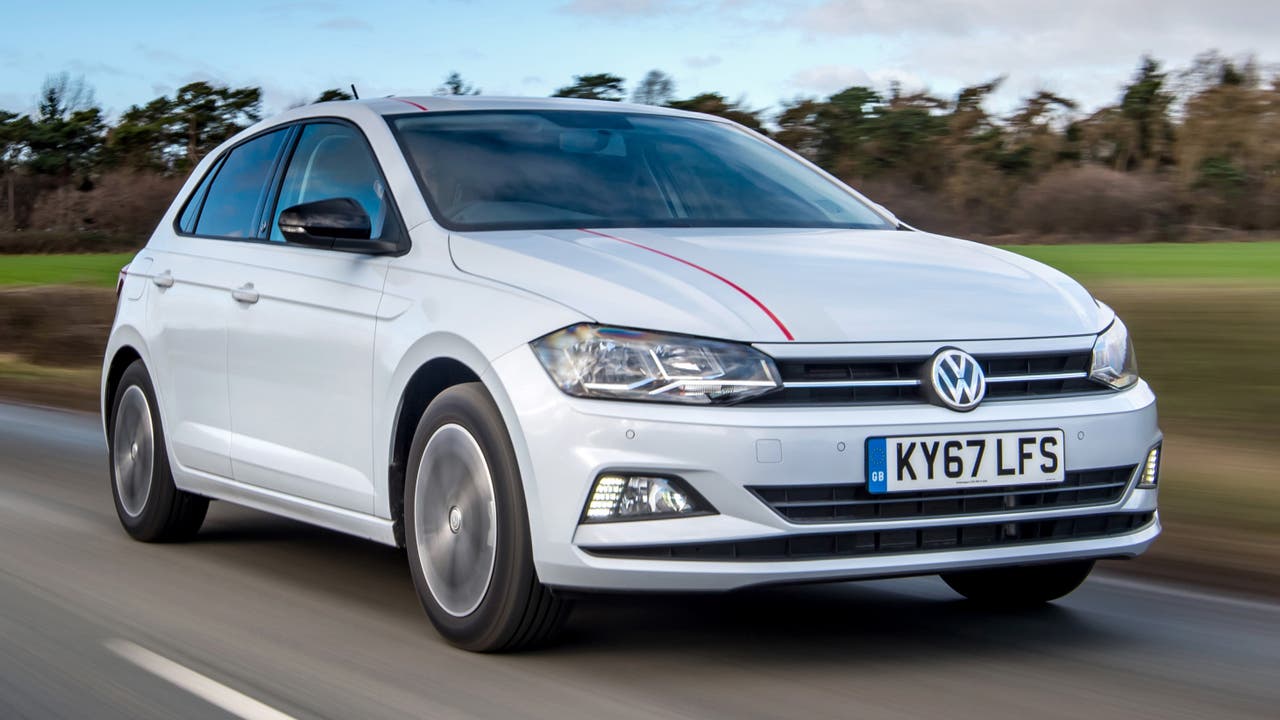 You simply cannot go wrong with a Volkswagen Polo as your first car. It's a spacious, well-built small car that's pretty good to drive and capable of over 50mpg – so you won't have to use your whole pay packet to keep it running.
What's more, 80hp versions of the 1.0-litre petrol engine sit in the very lowest insurance group, and you don't even have to stick to a base-spec car with no creature comforts. The Beats trim has a brilliant audio system, while the Match spec is very well equipped for the price.
To top it off, the Polo scored five-star safety scores in 2017 and 2022, with astonishing scores of 94% or more for adult protection. You might also want to consider the SEAT Ibiza and Skoda Fabia – they have similar interiors and similarly low insurance costs.
2. Renault Clio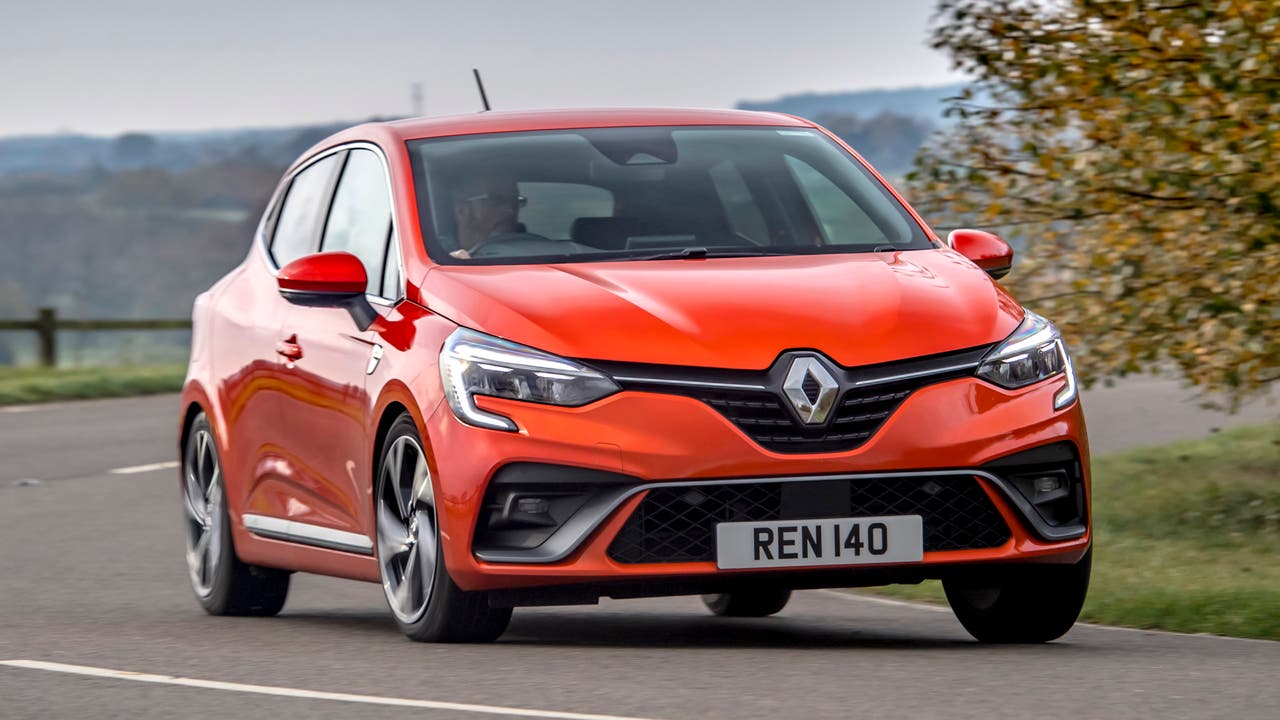 The Renault Clio is one of the most stylish superminis, but there's plenty of substance to bring your parents around to the idea of it. A five-star safety score comes as standard, with the latest car being awarded 96% for adult occupant protection. It's like being wrapped in cotton wool!
Petrol versions of the Clio have a bigger boot than any other supermini – at 391 litres, it's perfect for loading up all your stuff for going to university. The petrols can also manage over 50mpg, and a used Renault Clio is also very well priced. The Clio shares a lot with the Nissan Micra, which is also worth checking out.
3. Ford Puma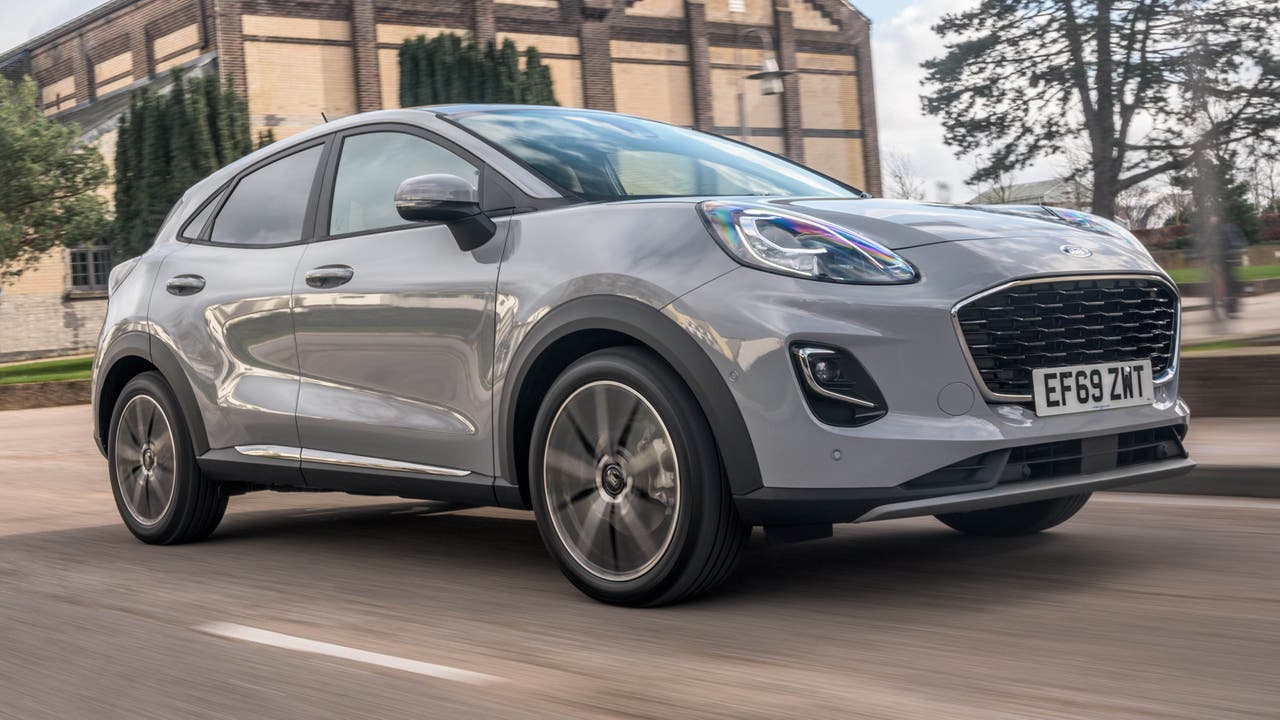 You may well have learnt to drive in a Ford Puma, so why not buy the car you're used to driving? It's fun to drive and has an intuitive interior with phone connectivity – qualities it shares with the Ford Fiesta it's based on. The Puma is bigger than the Fiesta, though. It's the biggest car on this list, but you shouldn't find it too difficult to park thanks to standard rear sensors.
The Puma has most of the plus points we've come to expect from a Ford, including a heated windscreen and the Ford MyKey function. Linked to one of the keys, your parents can set a maximum speed limit, activate a seatbelt reminder and limit the maximum audio volume. It might feel a bit restricting, but it could persuade your parents to let you share a car with them instead of having to pay for your own.
4. Vauxhall Corsa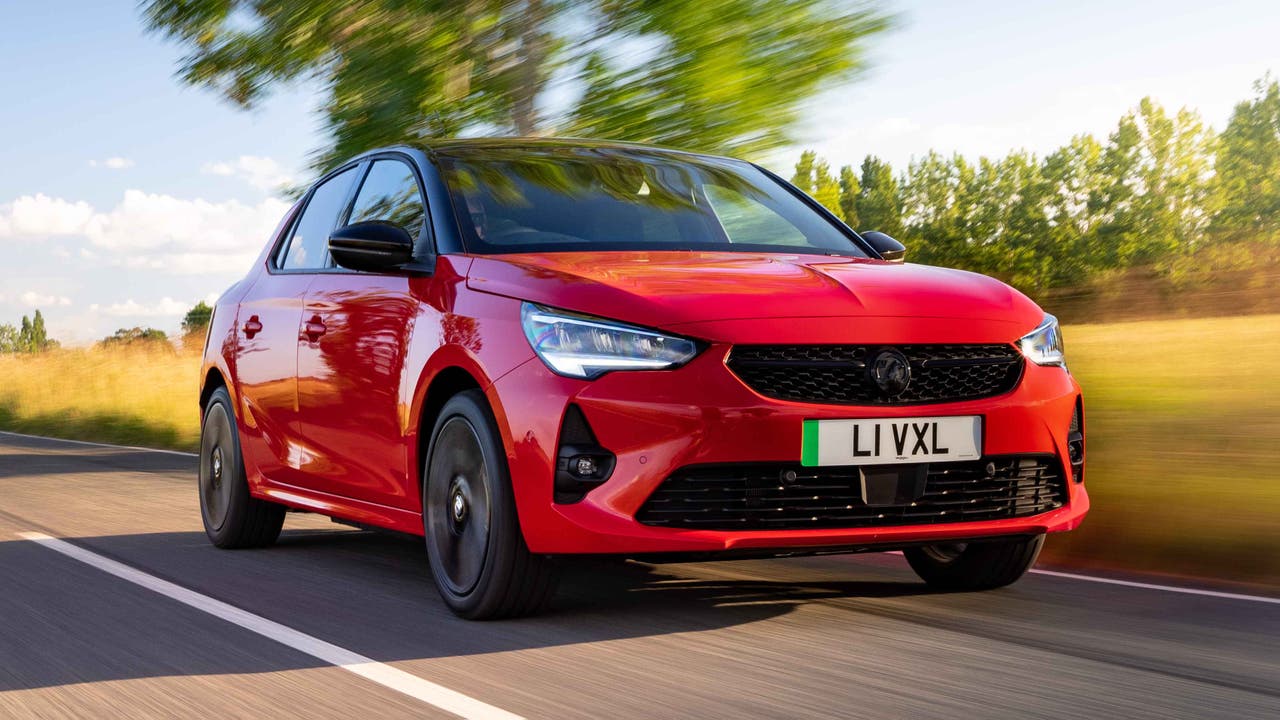 The Vauxhall Corsa is an obvious choice for a first car, and that's because it has so many reasons to recommend it. The latest model feels grown up and solid – it won't feel like it's going to fall to bits like some of your friends' older Corsas will. It's economical, easy to park and easy to get parts for, if you misjudge a gateway and scrape something.
There's such a wide choice of cars available on the used market, but all of them come with cruise control, air conditioning and Apple CarPlay. You even get LED headlights, which should give you plenty of confidence when driving at night.
5. Mini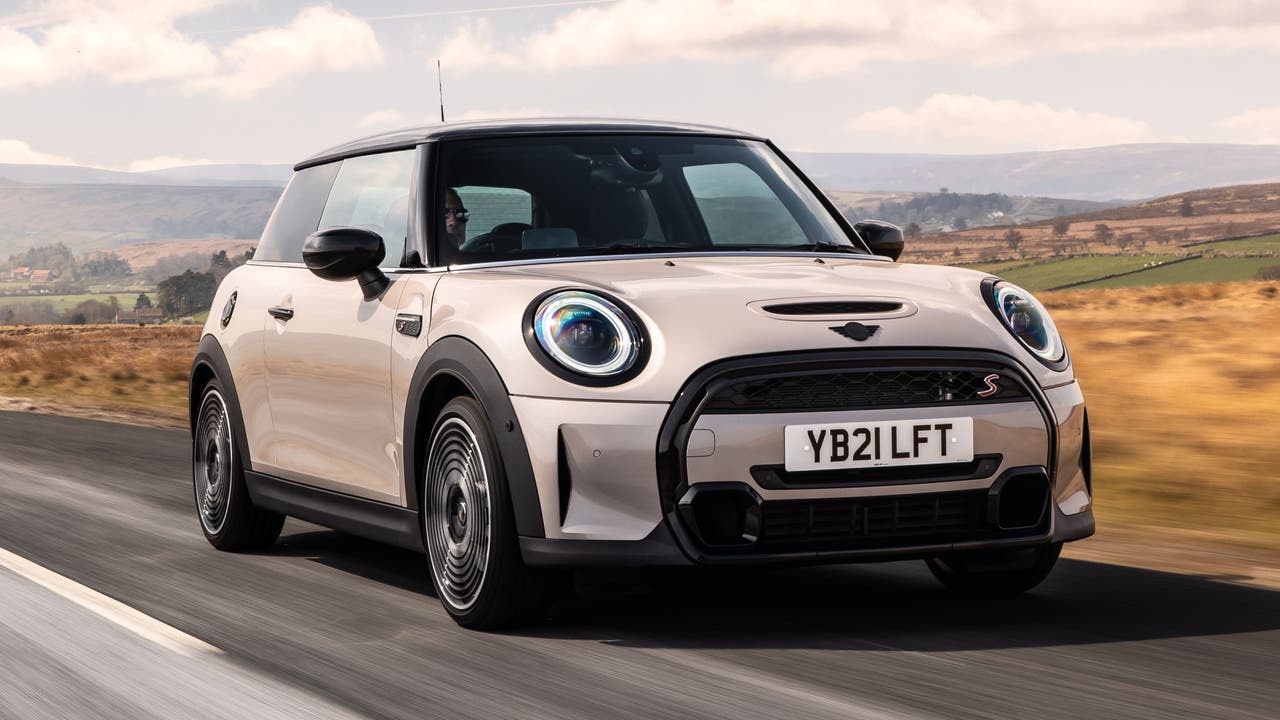 Fun looks, a fantastic driving experience and a stylish interior means the Mini is a great choice if you're ready to hit the open road. Just think how good it'll look in the Sixth Form car park. The Mini is also ripe for personalisation, so you can really make it your own.
You'll pay a little more for your insurance than for some of the other cars on this list, but other costs are kept in check – a used Mini doesn't have to be more expensive per month than a used Corsa or Fiesta, because the Mini has better resale values than many of its rivals, and fuel economy is good if you can resist the willing engine. Stick to a version with smaller wheels, and tyres will be cheap to replace as well.
6. Suzuki Ignis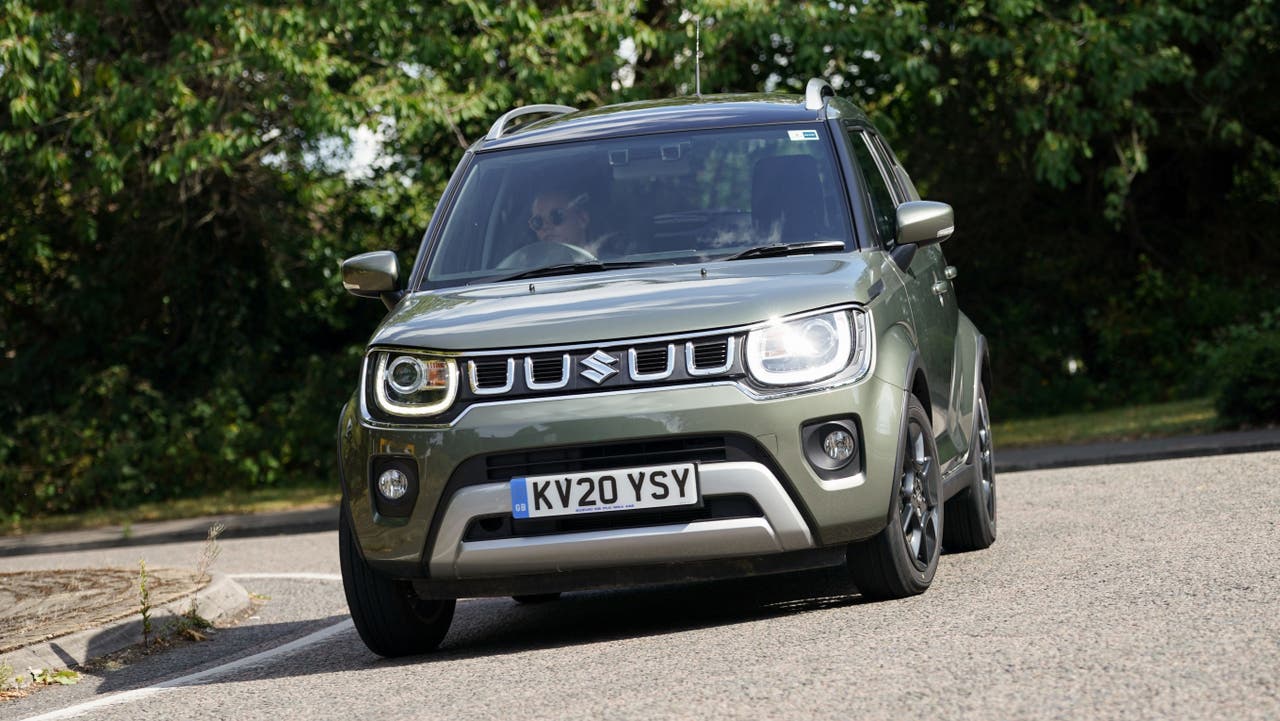 The Suzuki Ignis probably isn't the first car that you considered but, if you like its cute but chunky looks, the Ignis is a winner. Its rugged and charming interior makes it feel like you're in a really shrunken Land Rover (okay, if you squint), but most models come with good features like phone connectivity and a reversing camera. Look for a model with automatic emergency braking, as then the Ignis has a five-star safety rating.
You can get economical hybrid versions, and it's the smallest car on sale to be offered with four-wheel drive. So, if you live deep in the countryside and don't have a reliable bus network nearby, an Ignis with AllGrip could be your ticket to freedom.
7. DS 3 Crossback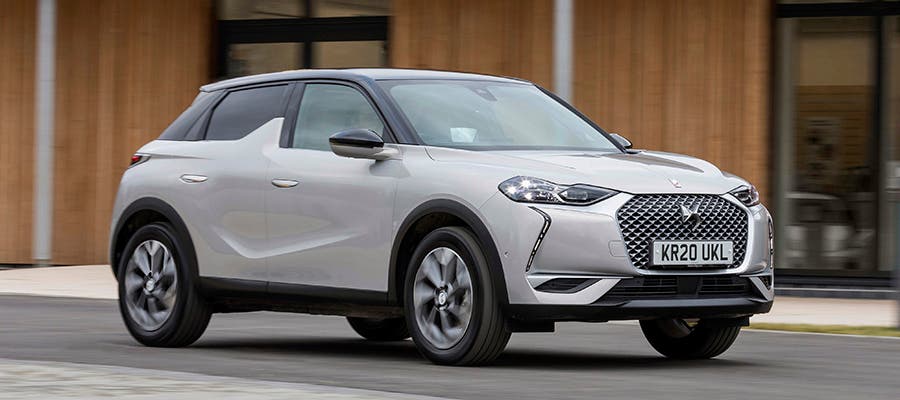 There are plenty of small SUVs that look and feel as interesting as a double maths lesson – the DS 3 isn't like that. For one thing, just look at it. The unusual styling continues on the inside, where the theme is diamonds. Like the Ignis, the DS is a car that will divide opinion, but it'll never look boring.
The DS 3 shares a lot of its parts with cars like the Corsa and Peugeot 208, so you get proven 1.2-litre engines that are economical and reasonably quick off the line. Just as with those cars, there's also an electric version with the potential to lower your fuel bills – provided you can afford the price and the slightly higher insurance costs.
8. Kia Picanto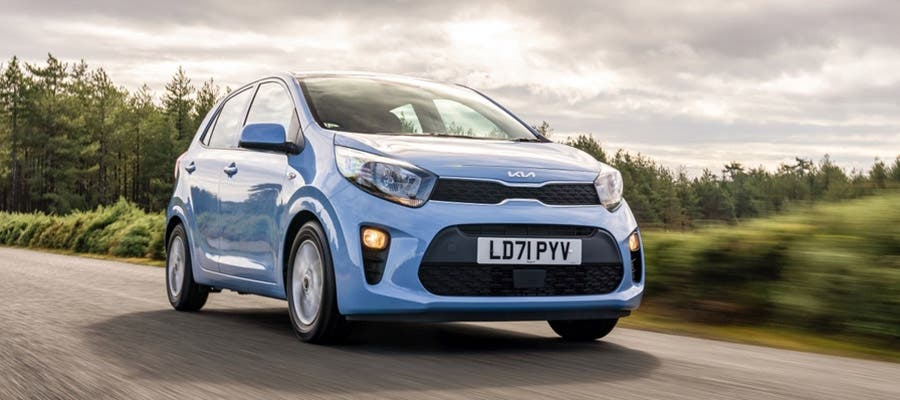 It's long been one of the best city cars, and the Kia Picanto is ideal as a first car as well. There's enough space for four adults and the shopping you'd need to fill your uni cupboards. It's really easy to drive but is also capable of travelling long distances, and certainly doesn't have a fresher's appetite for drink. Its ability to return over 55mpg makes it one of the most economical cars on this list.
All but the most basic '1' trim cars get air conditioning, Bluetooth and auto headlights, while many get CarPlay and a reversing camera as well. The Picanto should impress your parents with cheap replacement parts, a strong safety rating and a seven-year warranty.
9. Mazda 2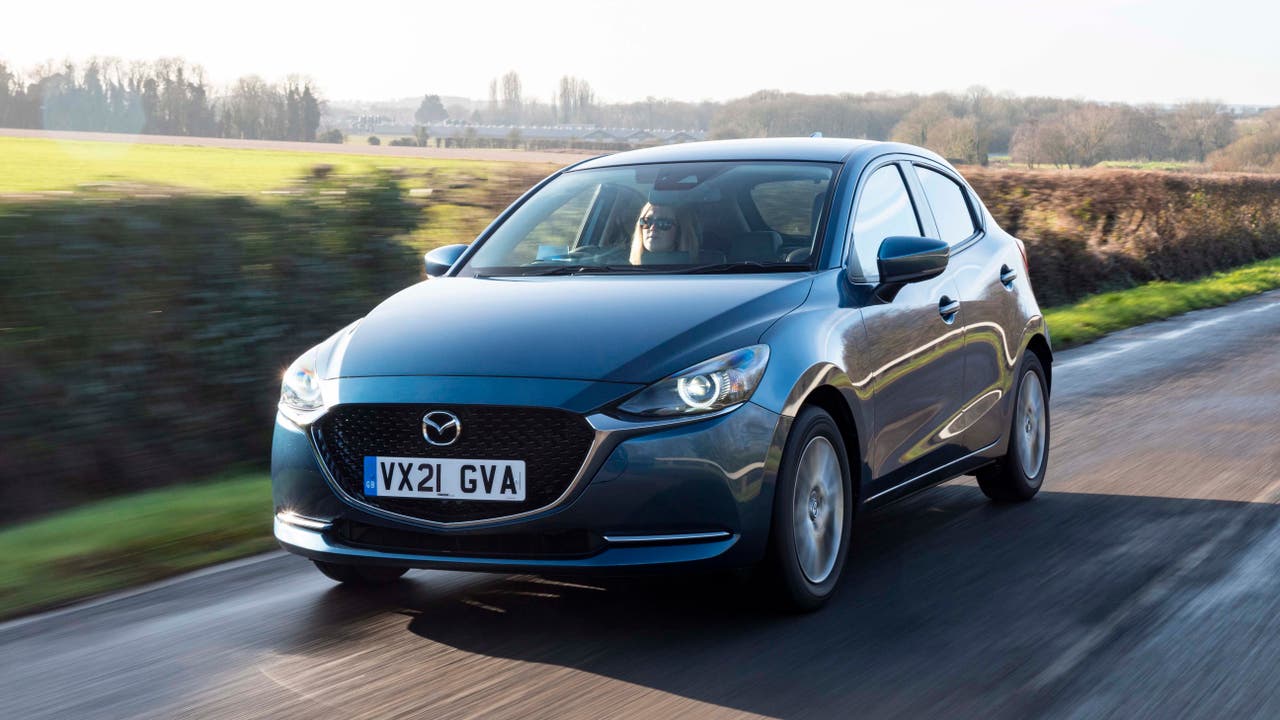 The Mazda 2 is one of the best superminis to drive, with agile handling and a keen, revvy engine – so maybe it's one to consider if you can avoid a black box insurance policy. Mazda has also thrown a lot of equipment at the 2, with all cars getting alloy wheels, leather touchpoints, parking sensors, sat nav, auto wipers and phone connectivity. Most get automatic emergency braking, too.
While it's not quite at the same level as the Mini, you can also personalise your Mazda 2 with a host of accessories – including spoilers and body graphics. It gets 50mpg or more and is easy to park – or manoeuvre through the Golden Arches drive-thru – so it's a good all-rounder.
10. Toyota Yaris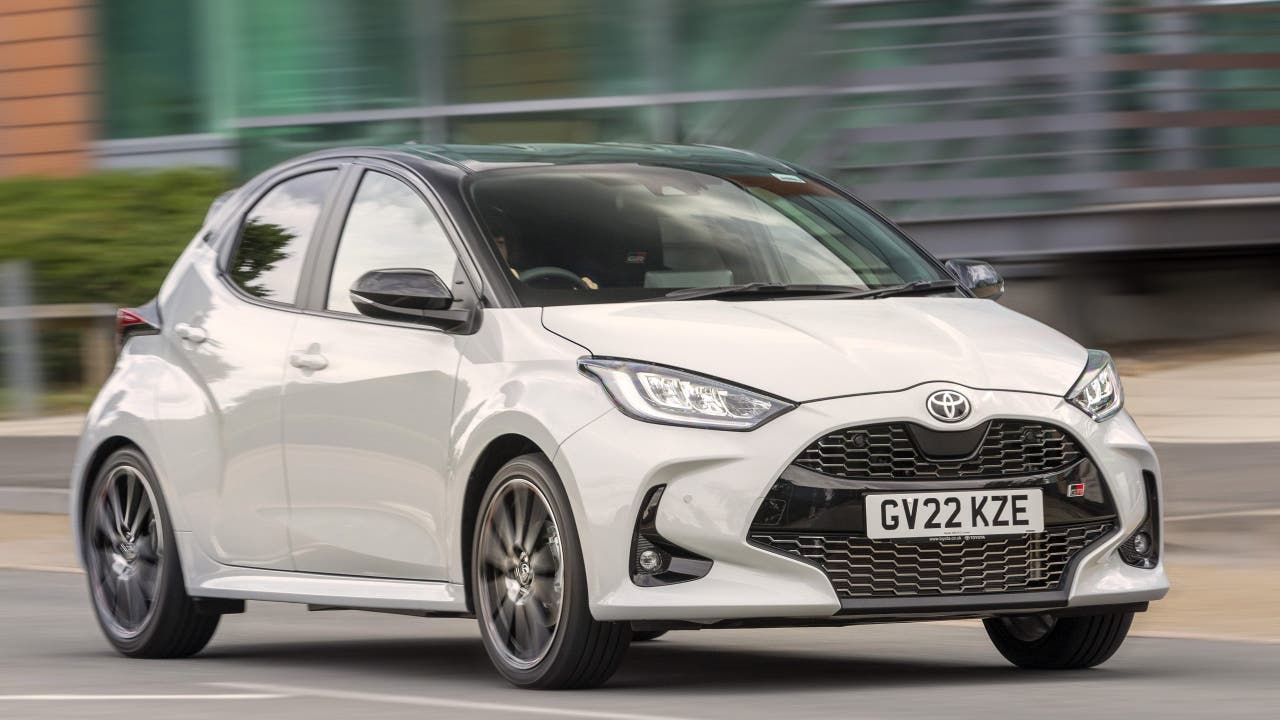 The Toyota Yaris makes this list for its hybrid tech, which drastically reduces your fuel costs without needing to be plugged in. Around town, it can use the electric motor most of the time, so you could see more than 65mpg. The most recent Yaris is automatic-only, which might appeal if you have an auto-only licence or you spend a lot of time in traffic.
Every Yaris gets a host of active safety features to reassure your parents and a five-star safety score. You also get DAB radio, Apple CarPlay, Android Auto and climate control. As it's still a fairly new car, the Yaris can cost more than a Fiesta or Clio, so we'd recommend checking out the smaller Toyota Aygo if your budget doesn't stretch to the Yaris.