Upgrading From Your First Car
Are your friend's tired of clambering over the seats to get into the back of your 3 door hatchback? Or have you outgrown your first car that has served you so well since you passed your driving test, and on the hunt for something more reliable?
At Motorpoint we have a great choice of cars, all available to browse from the comfort of your own home. There are lots of great features to look out for when upgrading to something newer; move away from using your phone as a sat nav, and stay connected with the latest digital cockpits, available in many of our models.
Browse our full range, or choose based on your budget, preferred body style or fuel type.
Choice
1,000s of cars to choose from
Unbeatable Prices
We're never beaten on price
Buy your way
Buy in-store or online, 7 days a week
Upgrade from your first car at a price that suits you
Newer cars offer more reliability (as well as fuel efficiency) helping you keep your monthly costs down. Plus, as all our cars are covered by a warranty, you can avoid those last minute repair bills should you encounter an unexpected breakdown.
Narrow down your choices by shopping by budget.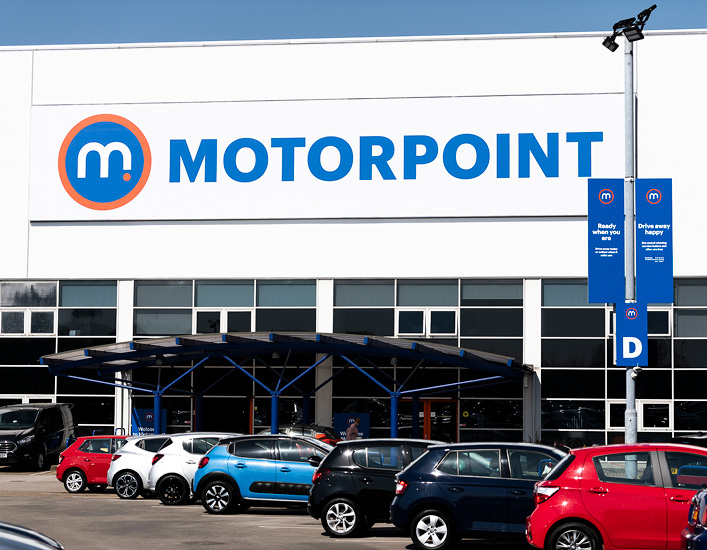 Visit us in person & go for a spin!
If you'd prefer to sit in a car to get a feel for the seat height, driving position and steering controls visit your local store and come see them in person.
Our award winning customer service team is around should you need any help or advice, or would like to take one out on a test drive.
Collect you car at a time that suits you.. or have it delivered straight to your home
We will provide you with all the options you need to buy the perfect car for you. Once you have made your decision, you have a choice of car delivery options - drive it home the same day, come back and collect it at a later date or choose a Home Delivery.