What Is A Hatchback Car?
22 July 2021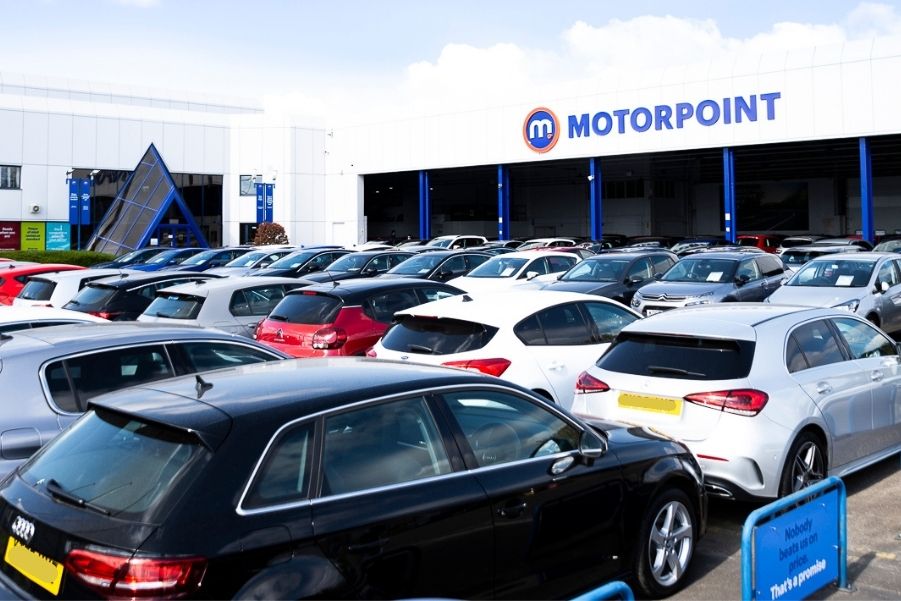 Photos © 2022 Motorpoint
Buying a new car can be confusing at the best of times. The sheer choice of makes and models available is overwhelming and that's even before we start to think about things like body styles and trim levels!
One of the most popular body styles around, the humble hatchback is a firm favourite with British motorists, but what actually is a hatchback?
What is a hatchback?
Bigger doesn't necessarily mean better when it comes to this classic compact. The main thing that differentiates a hatchback from other body styles is it's boot (more specifically access to it and its configuration).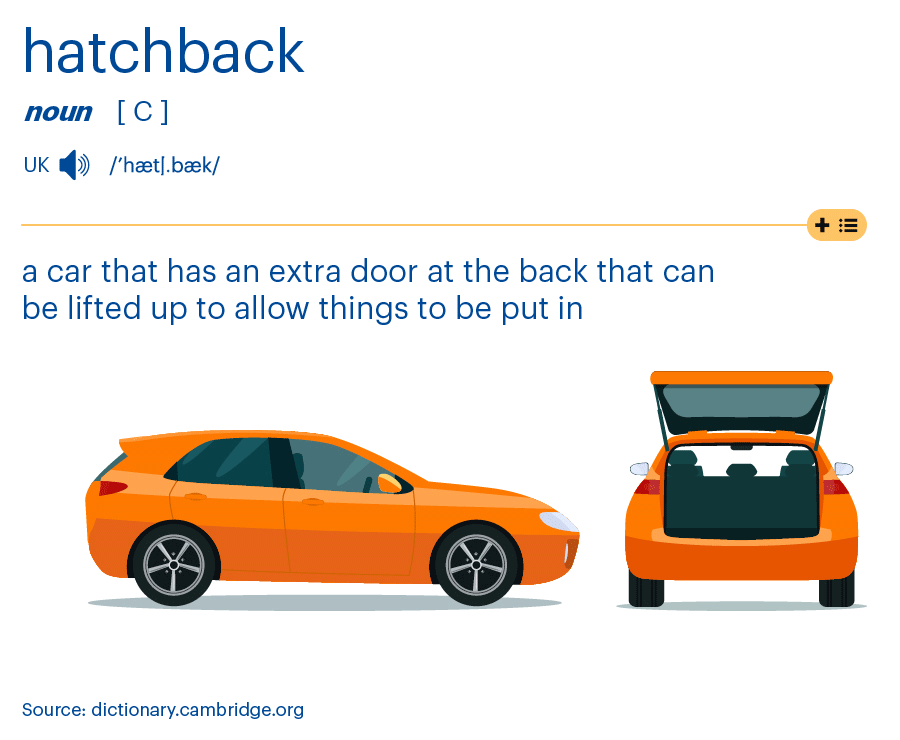 The dictionary definition describes a hatchback as 'a car that has an extra door at the back that can be lifted up to allow things to be put in'.
The boot access is classified as a door and swings upwards (along with the rear windscreen) to provide access to the boot.
The seats will often fold down to provide you with more boot space if required, and they have a removable parcel shelf that allows you to stack your boot higher if you need to. Hatchbacks come in both three- or five-door options.
Which cars count as hatchbacks?
When we talk about hatchbacks, the most popular models that come to mind are the likes of the Ford Fiesta, VW Golf and the Vauxhall Corsa.
You may also be surprised to see more premium brands entering the hatchback market with models such as the Mercedes A Class range, the BMW 1 Series and the Audi A3 for those looking for something a bit higher end.
What is a 'hot hatch'?
A hot hatch is essentially a high performance hatchback car. We're talking a power output of 150bhp or higher and achieving 0-60 in under 8s.
Traditionally hatchbacks are associated with being small, practical and reliable. With a hot hatch we add a bit more oomph to the mix and we get killer performance in a compact package! They are also a more affordable option than "true" sports and performance cars, giving you the best of both worlds.
The first hot hatch most enthusiasts will think of is the VW Golf GTI Mk1, one of the first cars to spawn the term 'hot hatch.' Having earned a reputation for practical, affordable motoring, the early GTI was one of the first widely available cars designed to be more than just a tool for getting from A to B - it was designed to be fun to drive. Lowered suspension, 108bhp and plenty of space in the boot, the early Golf had all the ingredients you'll find in a hot hatch today. Practicality, performance and sporting looks.
It wasn't long until other manufacturers jumped onto the bandwagon, with Peugeot launching the 106 GTi, Renault having the Clio Williams and Clio 172 and Ford's infamous ST and RS ranges dominating UK roads for years to come.
As modern tastes have changed, hot hatches have grown bigger, more powerful and more stylish. Now it's common for a your everyday family hatchback to be close to 300bhp in hot hatch form and a 0-60 time nudging 5 seconds, with models like the Mercedes A45 and Audi RS3 leading the newage horsepower race.
What should I look for when buying a hatchback?
Finding the perfect hatchback is easy, here are some things we recommend you look for before purchasing your next hatchback:
Split fold rear seats - Seats that fold down allow you to expand your boot space (e.g. for larger luggage), whilst still allowing room for a passenger in the back. Our preference is a 60/40 split.

Rear seats that fold flat - again this will give you more space for luggage, shopping or moving house. Those that fold down flat compared to at an angle give you a precious few extra litres of capacity.

Sliding rear seats - well known for being compact, hatchbacks with rear seats that can slide back and forth provide extra legroom for your long-legged friends.

No lip in the boot opening - let's face it, we've all had that awkward moment in the IKEA car park trying to get that flat pack chest of drawers into the back of your car. Hatchbacks with no or little lip in the boot opening make it easier to slide bulky items into the back of the car (no more embarrassment at IKEA)!

Fuel consumption - hatchbacks generally fare better than most cars when it comes to fuel consumption. Look for models with more economical engines or technology like Ford's EcoBoost to get that extra MPG.

Insurance - this is especially important if you are looking to purchase your first car. Hatchbacks generally fall under

lower insurance groups

due to their smaller engines (more power = higher premiums). When shopping for your next hatchback it is definitely worth asking which models fall under lower insurance groups.
What are the benefits of buying a hatchback?
Hatchbacks are popular cars for a number of reasons:
Practical - their size makes them easy to park and drive through cities and narrow streets.

Affordable - they are generally cheaper to purchase and cheaper to run once purchased, with the majority falling into lower insurance categories. Plus depending on the manufacturer you opt for, they can often cost less to repair. Ford, Volkswagen and Fiat are your top choices if you're looking for manufacturers with lower repair costs.

Economical - you will get more MPG from a hatchback compared to sportier cars, SUVs and estates.

Expandable boot - the ability to fold down the rear seats gives you the option to expand the boot capacity in your car, so you can fit all your luggage en route to your next holiday.
Do hatchbacks have any drawbacks?
There are some minor drawbacks to hatchback ownerships, such as
Less space - compared to SUVs and estates you will get slightly less leg room, headspace and boot capacity. It's worth remembering that folding rear seats can increase how much you can fit in a boot, as well as looking out for models that have adjustable rear seats.

Lower ride height - a hatchback will generally sit lower to the road in comparison to a SUV or SUV crossover.

Slightly noisier - due to the boot being part of the cabin, there is a possibility that you may hear more road noise making its way into the car.

Less power - a smaller engine will mean less power. However if power is an important factor in your purchasing decision, hot hatches make a great middle ground.
The pros of hatchback ownership largely outweigh the cons, and they make great everyday cars for those that don't have specialist needs for their daily drive. With the range of models and trim levels across the many hatchback manufacturers out there, you would be hard-pressed not to find one that suits your needs.
Our favourite hatchbacks
Volkswagen Golf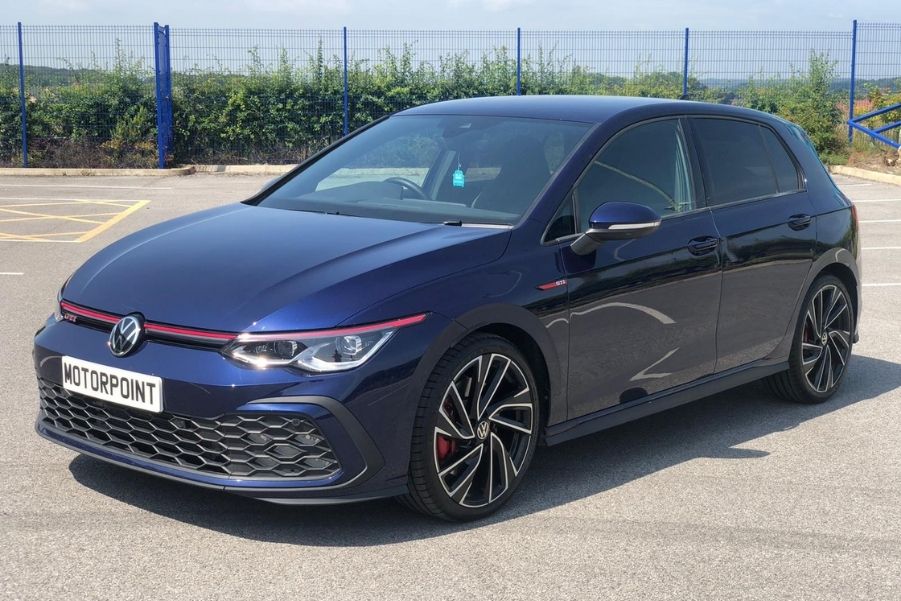 It wouldn't be a list of hatchbacks without including the original, the Golf. Starting out as an affordable, reliable car for the family the Golf has managed to maintain that simple recipe for nearly 50 years.
The latest generation Golf, the MK8, is a step forward in time thanks to its list of safety features, modern, sleek new styling and completely overhauled interior. Plus, you can now get the Golf with mild hybrid technology.
Ford Focus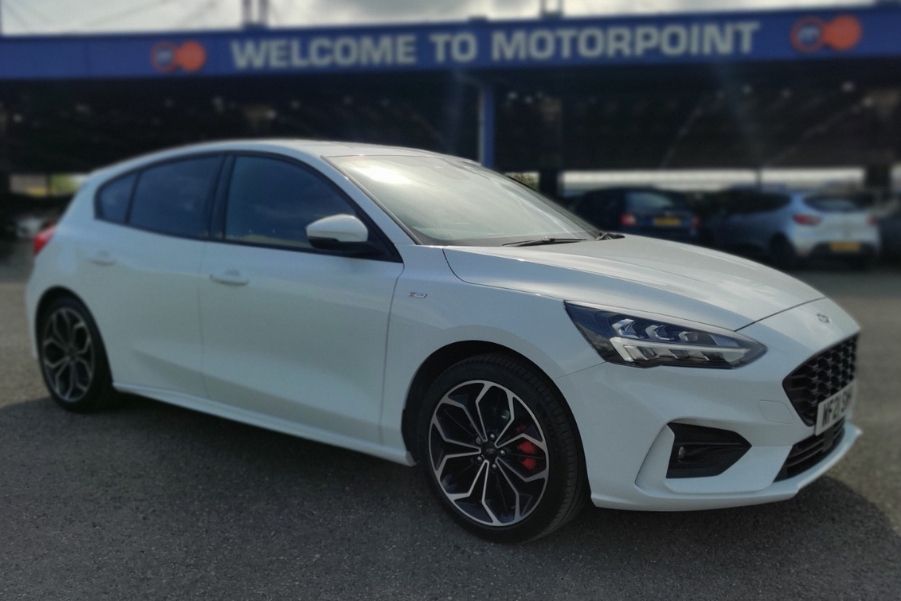 The Golf's most notable competitor, the Focus is another excellent choice thanks to Ford's reliability ratings and low repair costs.
Similar to the Golf, recent refreshes have given the Focus a modern, timeless look and an interior that feels every bit as quality as its German counterpart.
Ford's Ecoboost engine has become legendary thanks to its impressive fuel economy whilst still delivering ample power.
Fiat 500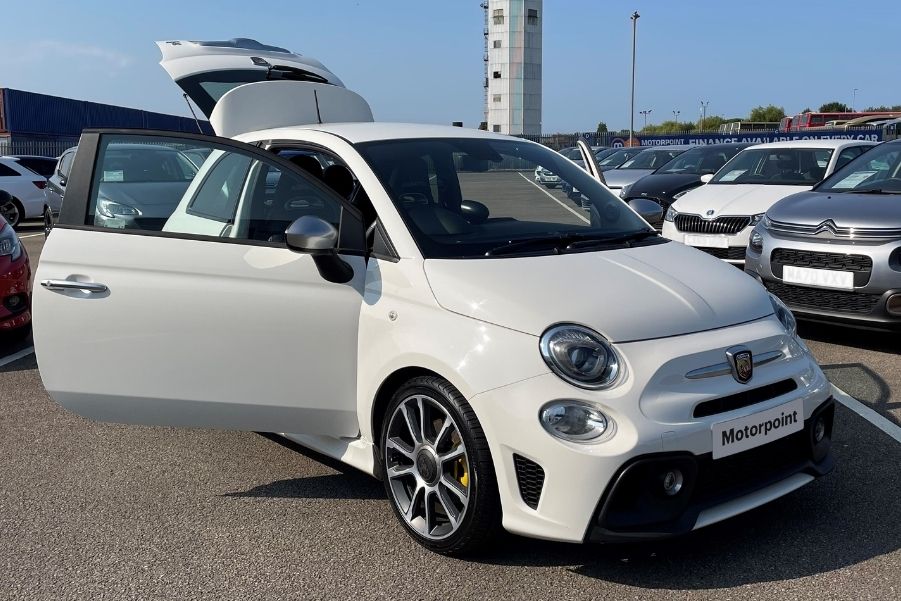 One of the smallest hatchbacks around, the Fiat 500 is one of the best selling city cars money can buy. Its compact proportions and quirky styling have made it a fan favourite amongst young drivers. With a range of unique paint options and interior trims, it's as much a fashion accessory as a car.
A small petrol engine helps the 500 achieve some impressive fuel economy and its short wheelbase mean its perfect for navigating tight city streets
Vauxhall Corsa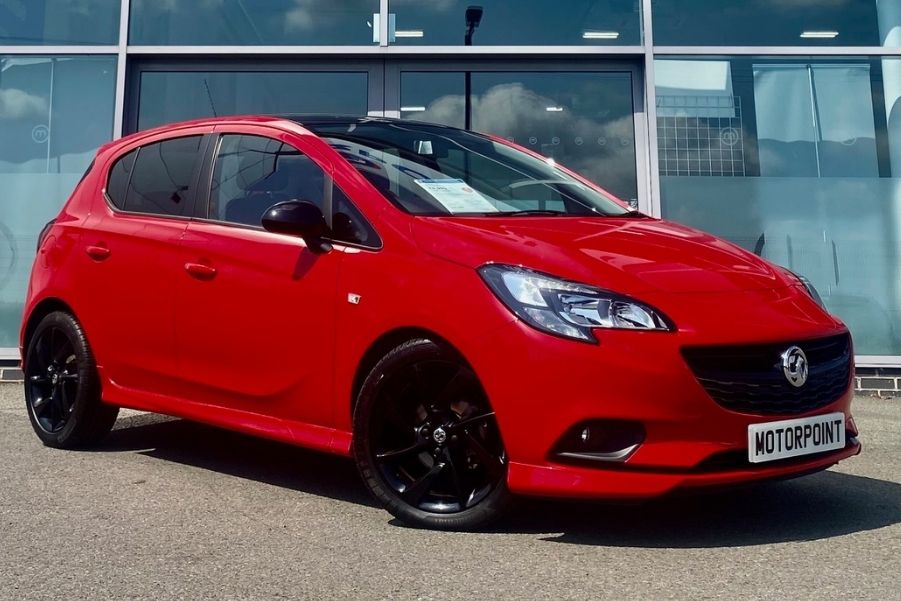 One of the best all-rounders money can buy, the Corsa is available in a wide range of engines, trim levels and sizes. Available as a 3 door the Corsa can look sporty and stylish, or more reserved and classic in 5 door guise.
Strong demand for the Corsa means there's always plenty to choose from, and the resale market is strong, helping to give good residual values that keep finance payments low.
Ford Fiesta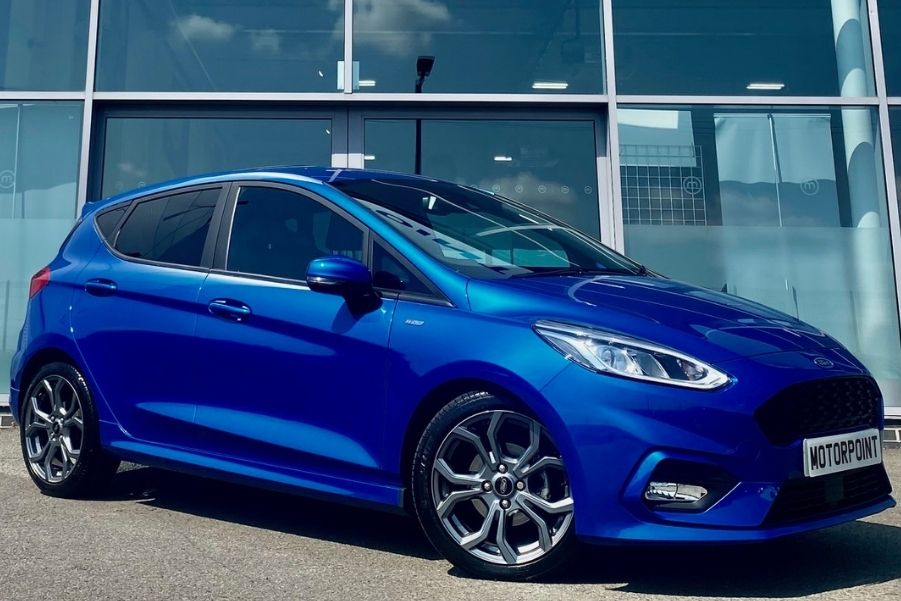 Much like the Corsa, the Fiesta has been a staple on UK streets for decades. Popular amongst young drivers, the Fiesta is modern, stylish and well engineered.
Ford's reputation for quality design has gained the Fiesta a reputation as a best buy and helped it become one of the best selling cars in recent years.
Fitted with the Ecoboost engine, it delivers great performance with strong economy figures and a range of trim levels, meaning the Fiesta can be as packed full of technology as even the most premium brands.
Mercedes A Class
In recent years the premium brands have begun to stretch their legs into the saturated hatchback market. One of the best examples of this is with the latest Mercedes A Class.
Feeling every bit as luxurious as the bigger Mercedes range, the A Class is packed with tech such as the digital cockpit and infotainment screens.
Whilst the A Class isn't going to be as friendly on the budget as the rest of the list, it offers a true taste of luxury whilst still keeping the practicality that makes hatchbacks so popular.
Hatchbacks got your heart racing?
We have thousands of hatchbacks in stock, so you're sure to find the perfect one for you. We only sell nearly new, and we are never beaten on price. Browse our entire range online, or visit your nearest Motorpoint store and take one out for a spin!