Petrol cars are enjoying something of a renaissance. 2015's 'Dieselgate' scandal knocked the black pump's popularity and, coupled with EV prices still being a good chunk higher than fuel-powered options, mean that lots of popular models – especially small and medium sized cars – offer a mainly petrol engine lineup.
Plus, lots of modern petrols have turbochargers, stop-start and mild-hybrid systems, meaning they still score strong mpg figures. We've chosen 10 of our favourite petrol-powered cars across a range of budgets – all of which are available nearly new from Motorpoint.
1. Abarth 595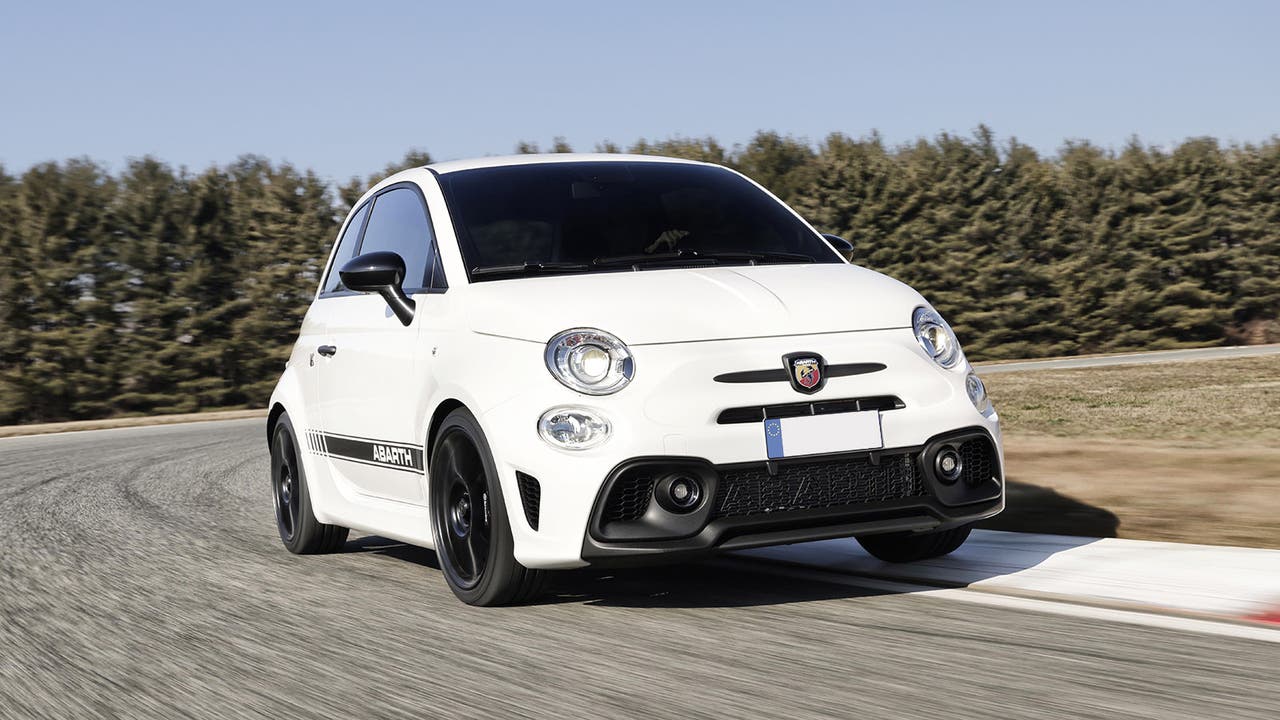 The Abarth 595 is based on the dinky Fiat 500. There's no sensible reason to give such a small, lightweight car a fire-spitting 1.4-litre turbo petrol engine but Abarth did it anyway, and the results are simply hilarious. You get dramatic acceleration, especially in 165 and 180hp versions, accompanied by a snarling soundtrack that sounds like it belongs on a world rally stage. Plus, when you're not wringing its neck, the engine's extra turbocharged torque over a regular 500 makes it feel much more relaxed at speed.
Shop nearly new Abarth 595 cars for sale
2. Alfa Romeo Stelvio Veloce 280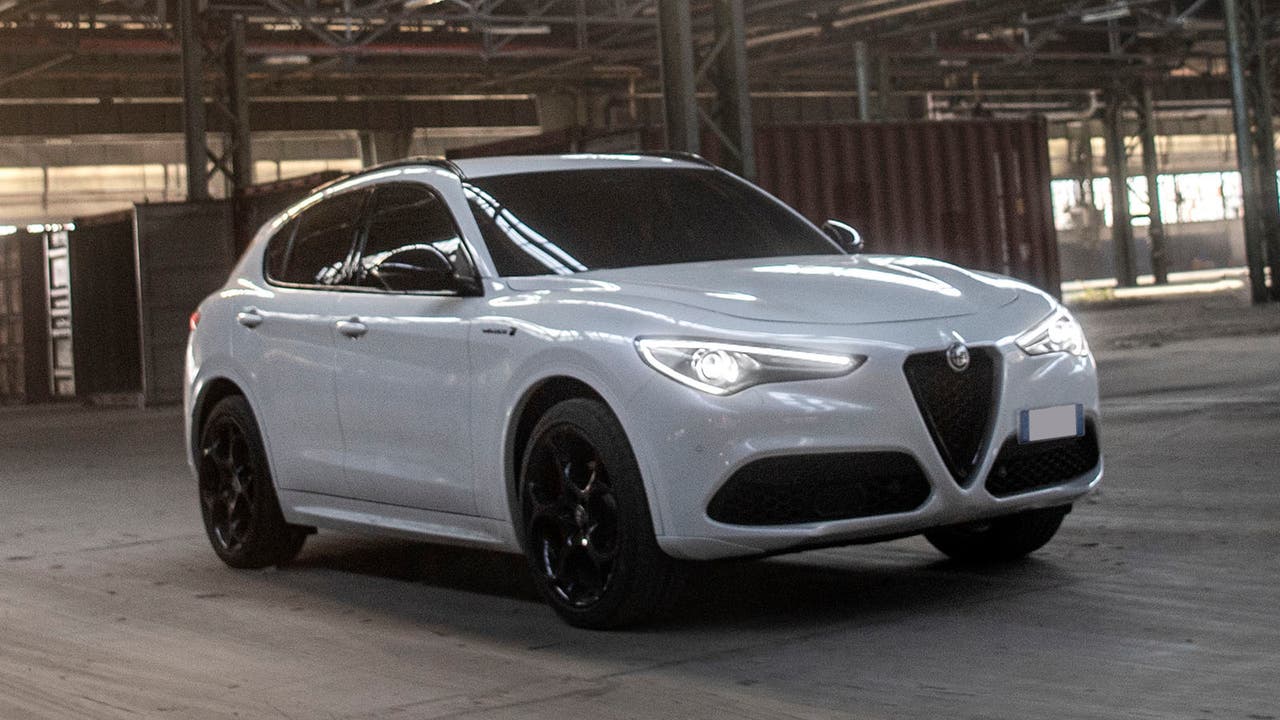 The Alfa Romeo Stelvio could probably sell on its looks alone, with dramatic styling headed by the brand's iconic shield-shaped front grille. This is no one-trick pony, however, thanks to a selection of punchy engines that give it the performance to match its looks. You can shell out for the Stelvio Quadrifoglio with its 500hp Ferrari-designed 2.9-litre turbo V6, but the price tag is enough to make your eyes water. Almost all buyers would be better off with the more affordable 280hp 2.0-litre Veloce model, which can still outrun most hot hatches in a drag race.
Take a look at nearly new Alfa Romeo Stelvio cars
3. BMW M240i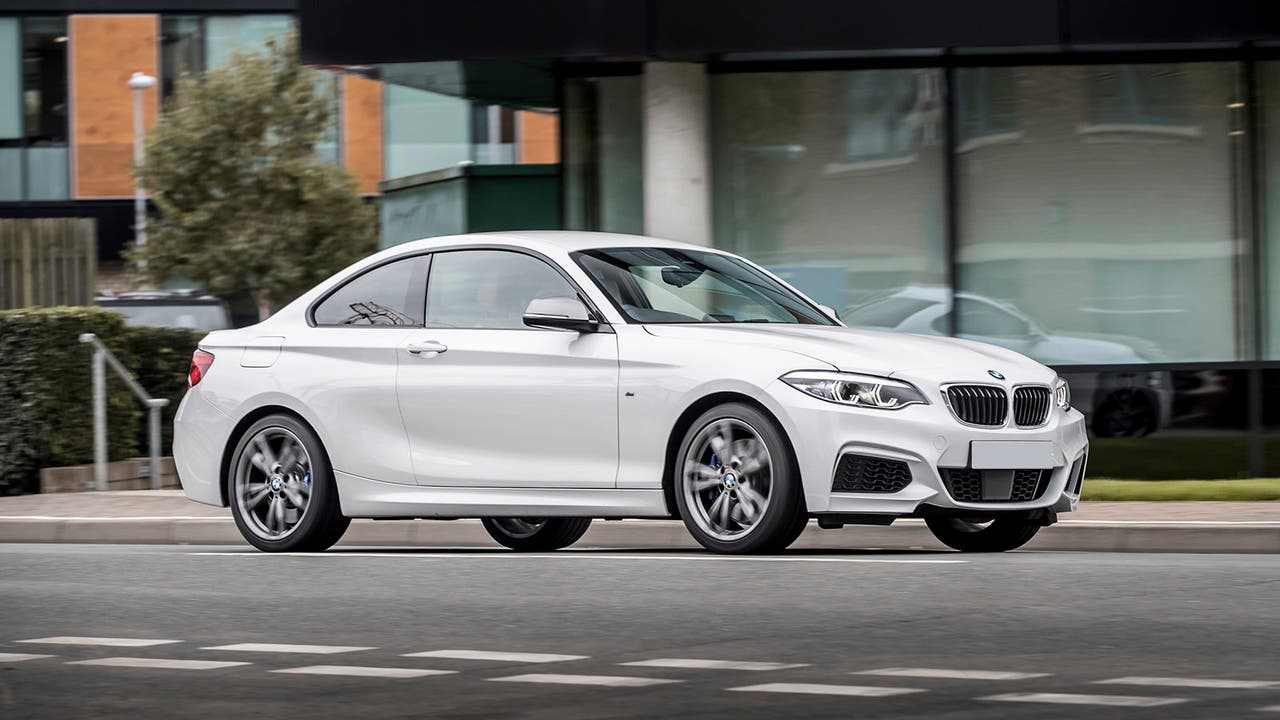 The BMW 2 Series badge graces sports coupes like the M240i but also family MPVs like the 2 Series Active and Gran Tourers. As a result, you can get loads of different engines with the 2 Series but our favourite by a long way is the mighty 3.0-litre turbo petrol in the M240i. Big six-cylinder engines like this are getting rarer these days, especially in smaller cars, which is a shame because it's such a hoot in this package. You get 340hp and a family-sized helping of torque helping the car crack the 0-62mph sprint in under five seconds.
Search nearly new BMW 2 Series cars for sale
4. Ford Fiesta 1.0 EcoBoost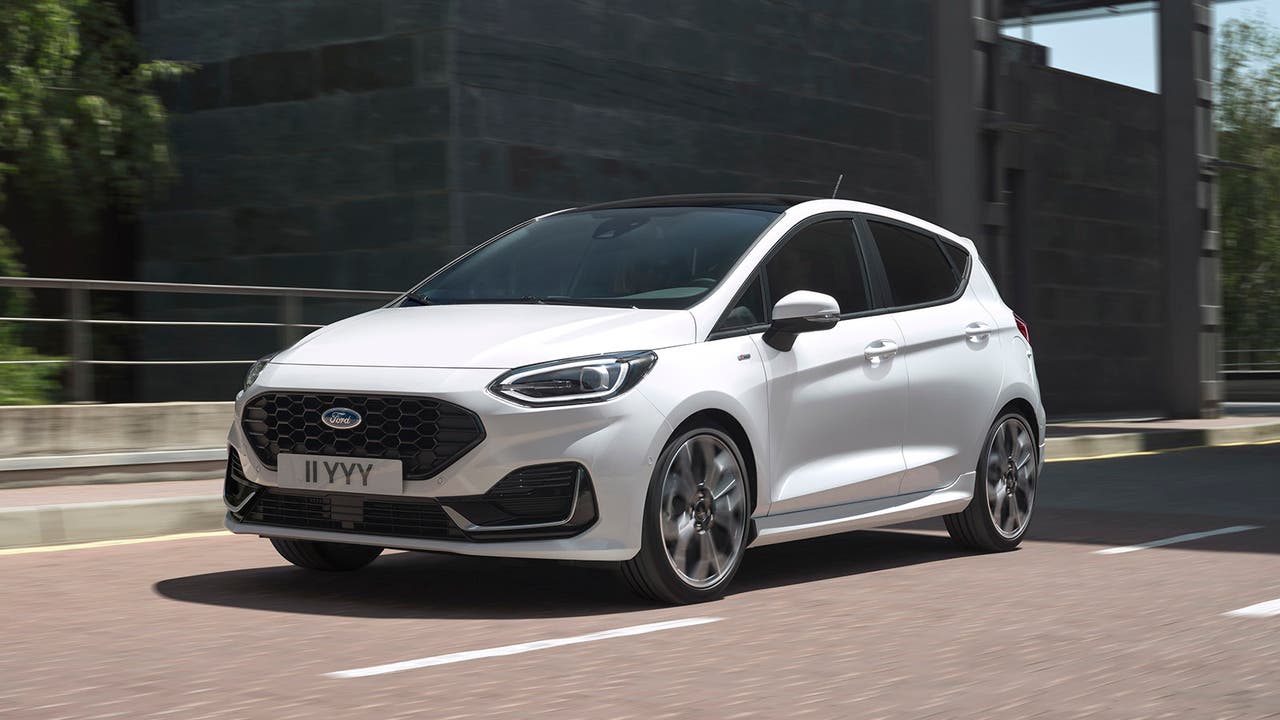 Ford's 1.0-litre EcoBoost engine was one of the first 'downsized' units to make it into mass production. The engine's core is so small that it could fit within a sheet of A4 paper. Don't let the size fool you, because the 1.0-litre EcoBoost makes anywhere from 100hp to 155hp, more than enough for larger models in the lineup like the Focus hatchback and Puma SUV. We like this engine best in the Fiesta, however, because the car's light weight means you get effortless performance in the 100hp model, while the 155hp version is almost hot-hatch fast.
Check out nearly new Ford Fiesta cars
5. Ford Focus ST 2.3 EcoBoost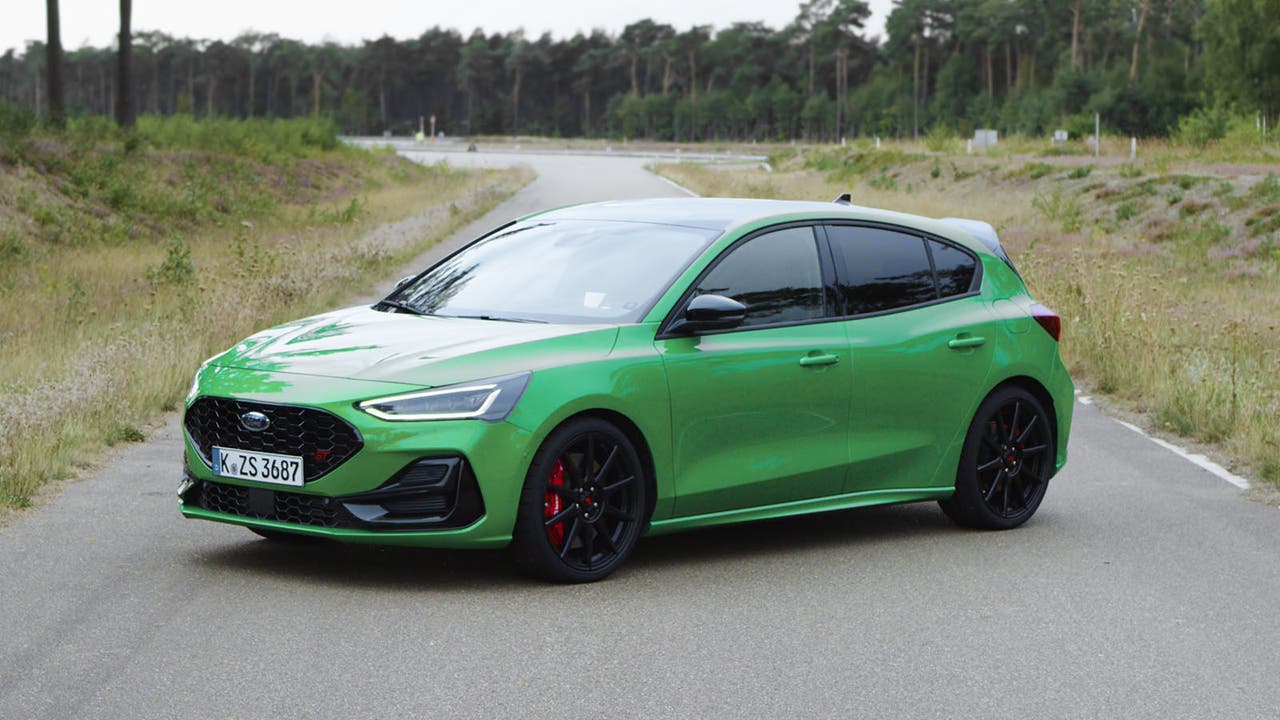 At the other end of Ford's range, there's the Focus ST – a true, full-fat hot hatch. You can get this model with a 190hp diesel engine, but the 2.3-litre turbo petrol with 280hp is much more fun and dashes from 0-62mph in just 5.7 seconds – nearly two full seconds faster than the diesel. Spec sheet warriors might be disappointed that Ford didn't bring back the four-wheel-drive Focus RS, but we reckon the front-wheel-drive ST handles a little sweeter and is much more comfortable over scruffy road surfaces compared to the race-car-stiff RS.
Take a look at nearly new Ford Focus cars
6. Mazda MX-5 2.0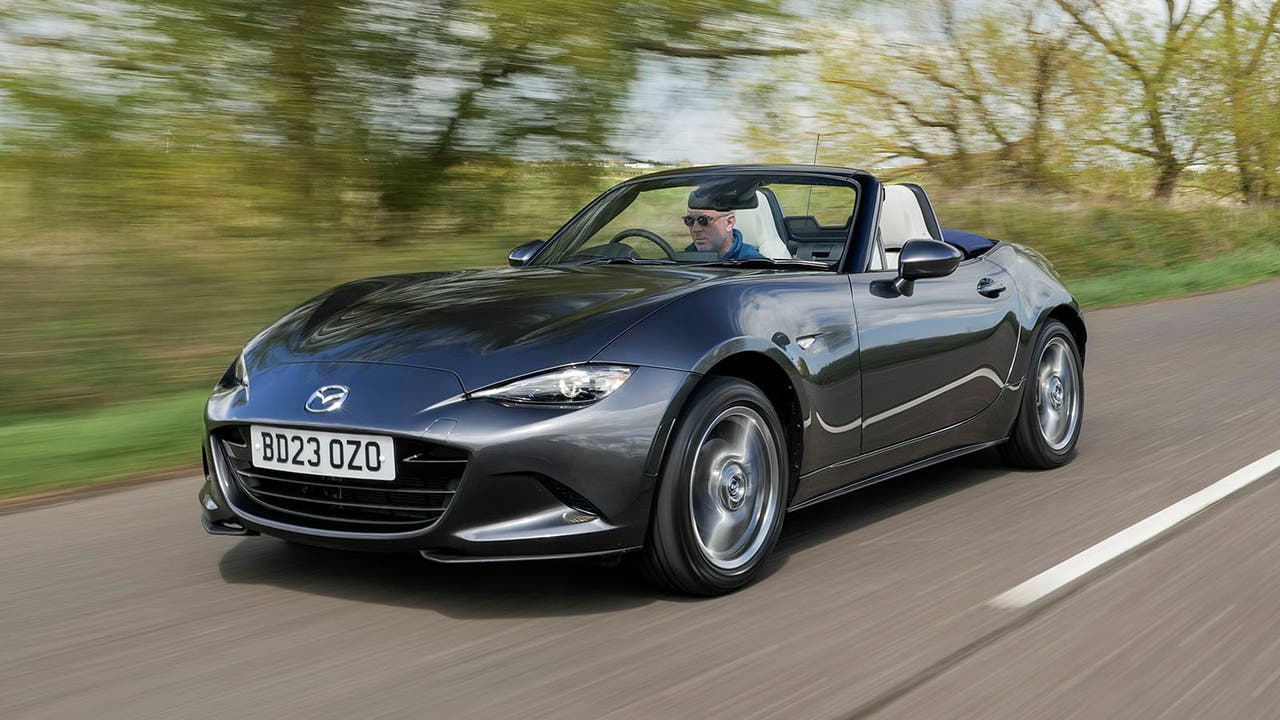 If you want an affordable convertible sports car, there's really only one choice – a Mazda MX-5. And what a choice it is – you get pin-sharp handling, dramatic styling and a neat driver-focused cockpit. There's a choice of two petrol engines, both without turbos – trading some of the mid-range punch you get in boosted rivals for an ultra-responsive throttle that urges you to push all the way to the redline. The smaller 1.5-litre unit is really fun to drive but we slightly prefer the 2.0-litre, which is a little more relaxed when you're just cruising around.
Browse nearly new Mazda MX-5 cars for sale
7. Mercedes CLA 35 AMG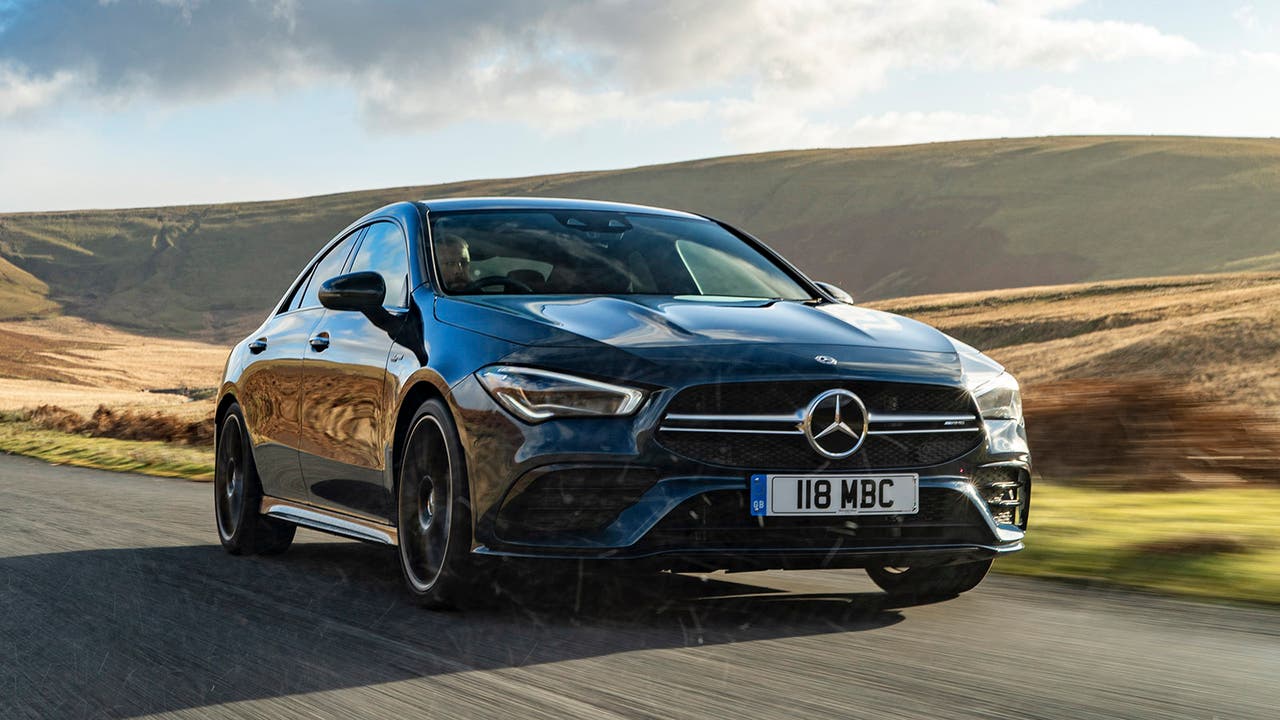 We're old enough to remember how fans first reacted when Mercedes' said it would use a 2.0-litre engine in its compact AMG cars. Surely such a small engine wouldn't hold a candle to its mighty six and eight-cylinder units? All criticisms were silenced, however, thanks to the face-bending acceleration these engines could achieve. You'll find the 35 and 45 engines in the A-Class hatch and the GLA SUV, but its hard to deny the swoopy good looks of the CLA coupe and, with super-stable handling and four-wheel drive, it corners just as hard as it launches.
View nearly new Mercedes CLA cars
8. Peugeot 208 1.2 PureTech 130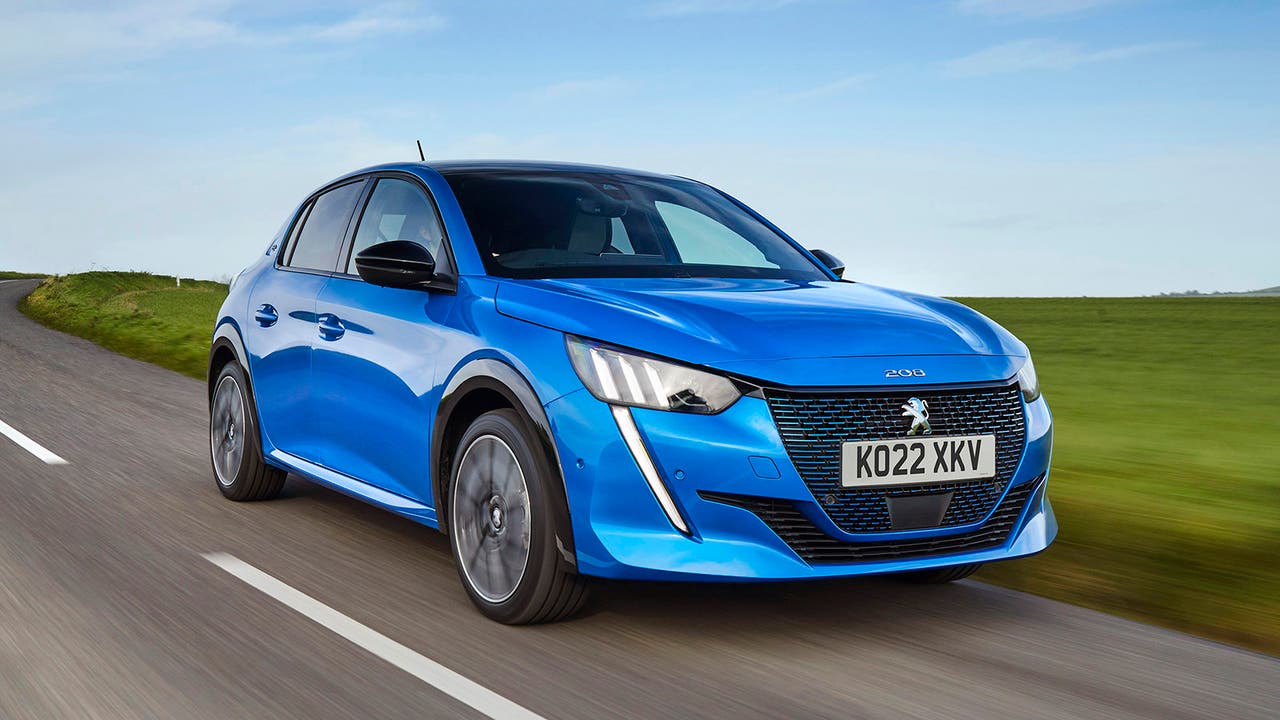 You might not think a 1.2-litre Peugeot engine would be anything to write home about and, in the past, that would be true. However, the brand's recent PureTech petrol engines, also used across Citroen, DS and Vauxhall lineups, are a genuine highlight. The 100hp and 130hp turbocharged versions are the ones to go for, with a surprising amount of low-down torque so you don't have to go hunting through the gearbox for the right ratio. Pick the 130hp version in the 208 and you get an auto gearbox as standard to make light work of city traffic.
See a choice of nearly new Peugeot 208 cars
9. Toyota GR Supra
The Toyota Supra enjoys almost mythical status thanks to its role as the hero car in The Fast & The Furious, and the fifth-gen model is leaner and meaner than ever. There might be a bit more BMW DNA hidden under the skin this time round but the dramatic, concept-car-like styling helps mark the GR Supra out from its Bavarian step-siblings. No one will have any complaints about the engine, however, because the 3.0-litre turbo six-cylinder puts 335hp to the ground – a huge amount in this little two-seater – and sounds sensational while doing so.
Shop nearly new Toyota Supra cars
10. Volkswagen Golf GTI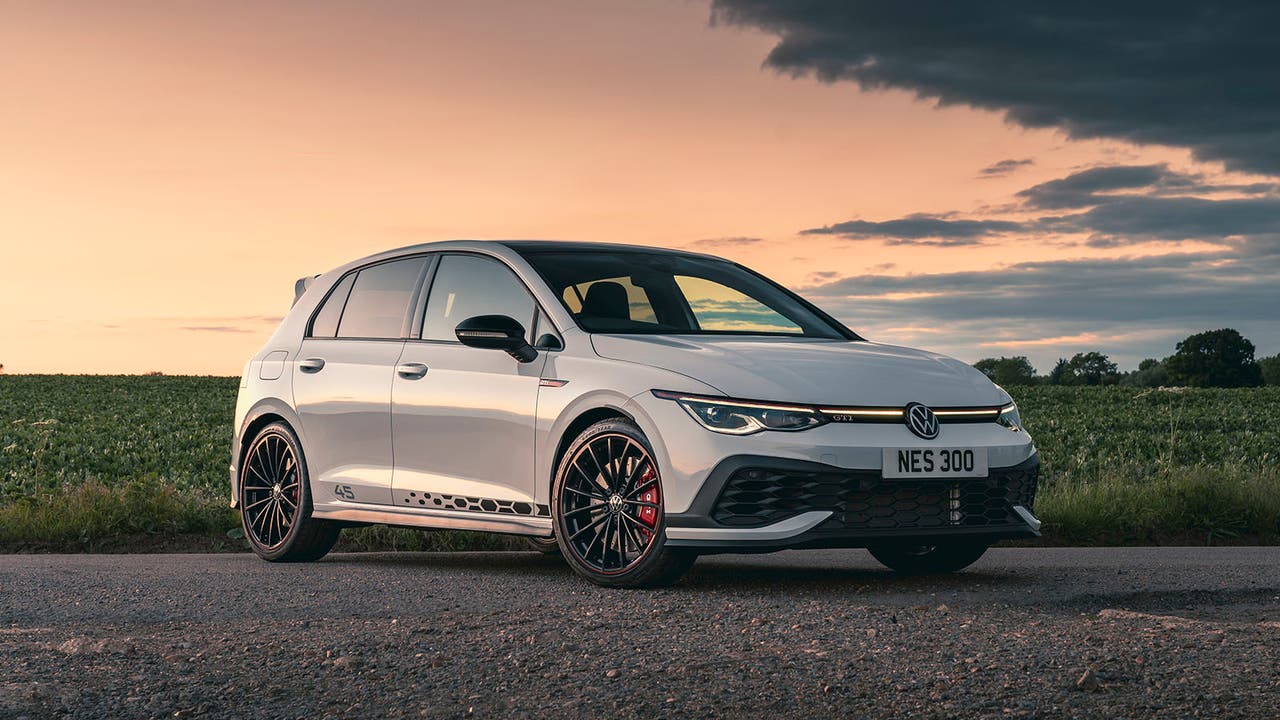 Name a hot hatch and there's a good chance the first one you'll come up with is the Volkswagen Golf GTI. This all-rounder ticks a long list of boxes. It's fast, grippy and agile on the road, while still being refined, practical and well-equipped enough to use every day. With 245hp on tap, the 2.0-litre engine has more power than you could ever reasonably use on the road but, if you want to truly scare yourself, check out the 320hp four-wheel-drive Golf R. The best thing though, is once you're done driving like a plonker, it goes back to being a regular Golf.
Check out nearly new Volkswagen Golf cars
Time to pick the perfect petrol car?
Browse Motorpoint's huge range of nearly new petrol cars – all backed by our Quality Standard and Price Promise. For help selecting the right fuel type for you, see our explainer on choosing between petrol, diesel, hybrid and electric cars.