Petrol, diesel, hybrid or electric – which type of car is best for you?
24 January 2020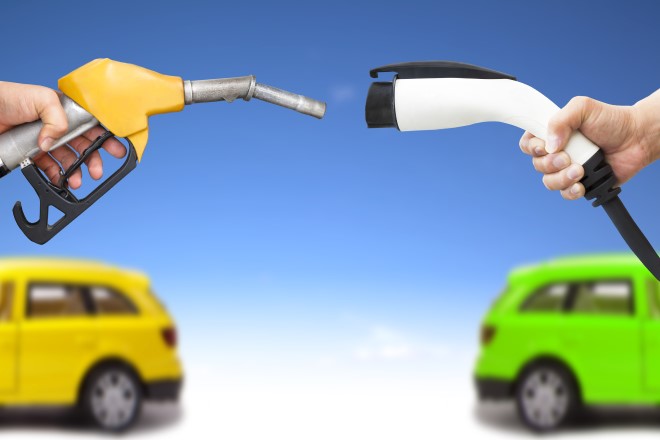 Photos © 2022 Motorpoint
If you're scratching your head about the type of car that's right for you, we can help. We've pitted petrol, diesel, hybrid and electric against each other, listing their plus points and pitfalls to help steer you towards the perfect car.
In the past, buying a car meant choosing between petrol and diesel. But no longer. Now, a new generation of hybrid and electric engines means there's more to think about on the forecourt – from efficiency and performance, to how emissions might affect car tax.
Electric, hybrid and plug-in hybrids explained
Electric, hybrid and plug-in hybrids are all increasingly common on our roads, with advances in technology making them a realistic option for more and more owners. However, there is still a little confusion surrounding what each entails and the differences between the three. So, before we delve into the pros and cons of each, here's a quick guide into how they differ.
All three engine types at least partly use electricity to power them forward, but the major difference is how reliant they are on this form of energy. An electric car (sometimes abbreviated to EV) is entirely powered by electricity and requires charging to keep it on the road. A full charge can keep an electric car motoring for 100-150 miles.
A hybrid vehicle (HEV) uses electricity to power short bursts, but is reliant on diesel or petrol for acceleration and driving beyond the first few metres. A hybrid doesn't require charging up, with its battery powered by regenerative braking and the internal combustion engine.
A plug-in hybrid (PHEV) is somewhere in between the two. The battery can be charged in the same way as that in an EV, but it doesn't have the same range. The battery can power a PHEV for roughly 20-30 miles before the petrol or diesel engine kicks in and takes the car further.
All three engine types are considered more environmentally friendly than traditional petrol and diesel cars – with purely electric vehicles having the least environmental impact. However, purely electric vehicles are affected by range limitations. As sufficiently charging an electric vehicle can be a time-consuming task – it is considered their total range is restricted to their mileage on a single charge (whereas cars with petrol and diesel engines can quickly refuel mid-journey and be on their way.)
The pros and cons of major engine types
Here's a quick overview of the pros and cons of different engine types, so you can get an idea of the car that would be right for you.
Petrol
Pros
Cheap to buy
Affordable running costs (tax, fuel and insurance)
Fun to drive
Easy access to petrol
Low servicing cost
Reliable on short journeys
Cons
High rate of depreciation for new petrol cars
Rising petrol rises mean running costs will go up
Not the most fuel-efficient
Produces greenhouse gas emissions
Diesel
Pros
Some diesel models are affordable to buy
Excellent fuel efficiency on long journeys
Good performance on faster roads
Easy access to diesel
Cons
High tax rates for new diesel cars
Produces harmful greenhouse gas emissions
Expensive to service and maintain (particularly if you only do short trips)
Rising diesel prices mean running costs will go up
Insurance can be expensive for premium diesel cars
Hybrid
Pros
Excellent fuel economy and efficiency
Low rate of depreciation means hybrids hold their value well
Low (or free) car tax and no congestion charges
Petrol/diesel engine means no range limit
Cons
Expensive compared to the equivalent petrol car
Specialist maintenance means expensive servicing and repairs
Higher emissions than an all-electric car (but less than petrol and diesel)
lug-in hybrids can take a long time to charge (between 90 minutes and eight hours)
Shortage of charging points for PHEVs
Performance can dip when one engine is operating alone
Fuel AND electricity costs to consider
Electric
Pros
No harmful greenhouse gas emissions
No car tax or congestion charges
Cheaper to recharge
Minimal noise pollution
Excellent performance, with instant acceleration
High residual value
Cons
Expensive
Limited range (typically 100-150 miles)
Long recharge times
Shortage of charge points
Specialist maintenance means expensive servicing and repairs
Lack of variety
Things to consider when choosing an engine type
Before you pick your next car, you should take time to weigh up your options. What is important to you as a driver? How will your car help with day-to-day life? And how much can you feasibly spend on buying and running a car?
Consider the following four points and you'll be well on your way to finding the car that's right for you.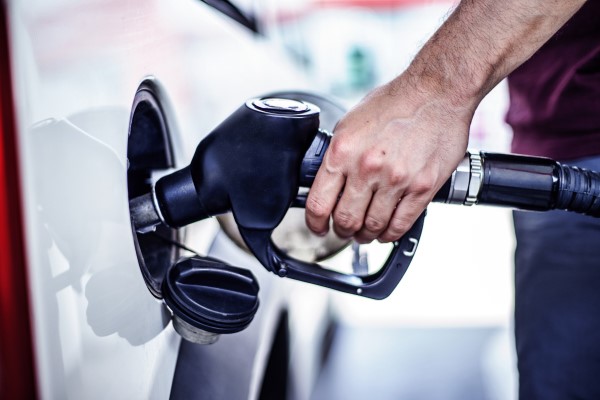 Budget
When budgeting for a new car, there are two things to think about: how much you can spend on the car itself, and how much you can afford to run it.
If you're not looking to spend a lot on a car, a petrol or diesel is probably the best option. Hybrid and electric cars have a higher starting price, and this can offset the benefit of lower running costs for some drivers.
If, on the other hand, you're looking to buy a more expensive car, a hybrid or electric model has the added benefit of cheaper running costs in the long-term. For electric cars, in particular, you'll likely make big savings on tax (it's free in many cases), and keeping it fuelled.
There are a couple of other points to consider when budgeting too, including:
• Depreciation – petrol and diesels lose their value more quickly than hybrid and electrics, so the original difference in price may balance out over a few years of ownership.
• Servicing – because electric and hybrid cars have specialist equipment and components, they're more expensive to service. Certainly something to think about when considering ongoing overheads.
• Insurance – electric cars attract high insurance premiums compared with the equivalent petrol or diesel, simply because they're more expensive.
Performance
Lots of drivers want their car to do more than get them from A to B; they want them to be fun and exciting to drive, both in town and out on fast, country roads. So, if performance is important to you, you should definitely think about engine type before you buy your next car.
For years, petrol has been the go-to fuel type for those who want driving to be a fun experience. You only have to look at all the great hot hatchbacks, like the Ford Fiesta ST and VW Golf GTI, to see that even small petrol engines offer a great combination of performance and reliability.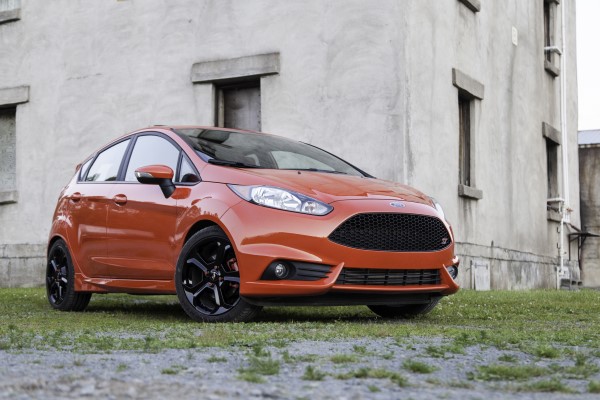 Diesels, too, give excellent performance, with brands such as BMW and Mercedes proving that diesel is the very best fuel for premium saloons. Turbo diesels are also an option for those who want a little extra poke, and are great for munching miles on the motorway.
But let's not forget about EVs and hybrids. Manufacturers including Tesla have shown that electric cars can be just as fun to drive as their petrol counterparts, with superb instant acceleration that never gets old. Hybrids have also come on a long way since they hit the mainstream, with models such as the Mini Countryman S E PHEV and the VW Passat GTE offering outstanding performance over short and long journeys.
So, whether you want the good old revs of a petrol or the directness of an electric, there's a lot to consider when choosing a car for its performance. Weighing these things up alongside budget and what a car is like to live with should help you find the model you're looking for.
Type of car and manufacturer
Do you always opt for a specific type of car (say a 4x4 or city car)? Or, perhaps you have a preferred manufacturer you'd be wary of stepping away from? Then you may be steered towards certain makes and models depending on your car-buying preferences.
Firstly, if you've got to this point in the guide, and believe that petrol or diesel is still the best option for you, then good news – you have almost limitless choice. Despite government targets for emissions and incentives to switch to electric and hybrid models – most major manufacturers are still rolling plenty of petrols and diesels off their production lines.
Supermini and city car drivers will have traditionally opted for a low-capacity petrol engine, which provides the best combination of performance and fuel economy for an engine of that size. The Volkswagen Up!, for example, is one of the best city cars around, with excellent performance, great fuel efficiency and class-leading refinement.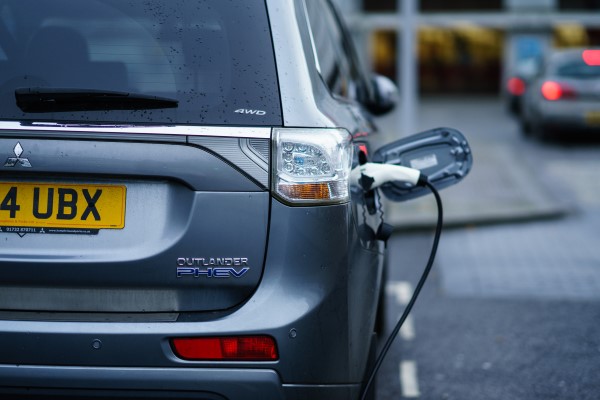 Now, though, there are other city cars to choose from besides petrol, including the new Vauxhall Corsa E, the Renault Zoe and the Skoda Citigo e iV. This new class of all-electric small cars are offering an alternative to the traditional petrol city cars, albeit at a much higher price point.
Great news for small car drivers hoping to make the switch to electric then, but what if you're used to driving something bigger, like a crossover SUV or 4x4? Limitations on engine type mean it can be difficult to find anything other than diesel for this class of car, although a few manufacturers are aiming to change that.
The Mitsubishi Outlander PHEV is a great example of a car breaking the mould in its class. Providing the space and comfort of a crossover SUV with the efficiency of a hybrid, it's one of a growing number of larger cars offering alternate engines to standard diesel.
PHEV models tend to be a bit more expensive than comparable cars with different engine types, so it's worth going for a brand you really trust. You're committing to a large investment, so it makes sense to opt for a luxury brand. Mercedes, for example, offer PHEV options for four of their popular ranges – which guarantee ride quality, comfort and style.
Your car is likely to be one of the biggest investments you'll make in the next few years, so you want to be sure you're making the right choice. As more and more manufacturers enter the electric and hybrid markets, a lot of ground-breaking technology is hitting the mainstream. Whilst this will make headlines and undoubtedly get petrolheads talking, new technology can sometimes come with its own issues.
If you're one to err on the side of caution but want to make the switch to an electric car, it may be worth opting for a more established model. The Nissan LEAF has been through a couple of generations now, and the manufacturer has plenty of experience, making it one of the safer choices out there.
So, whether you're in the market for a fuel-efficient city car or a comfortable, fits-the-whole-family SUV, there should be plenty of choices when finding the engine to match your needs.
Whatever you want from your next car, Motorpoint will make sure you drive away happy. With finance options that put you in the driving seat and the best prices guaranteed, look no further for your next car. For more information and to browse our full range, visit the homepage or call 01332 972 872.