Fancy a taste of the electric car life but aren't ready to make the jump? Maybe a plug-in hybrid will work for you – here are some of the best!
If full electric cars still give you the range-anxiety wobbles but saving fuel tops your wish-list, plug-in hybrids (PHEVs) could be just the ticket. PHEVs are mostly like normal cars, but they have batteries that you can plug in and charge, much like an electric car – the difference being the batteries are much smaller, so you'll typically do 20 or so pure electric miles on a charge, but when that runs out you've got an internal combustion engine as back up. Run the two systems together in petrol-electric hybrid mode and you even get a performance bonus.
Just know that plug-ins work best if you're doing lots of shorter trips with occasional longer runs – their fuel tanks are smaller to make room for all the hybrid tech, plus the engines still have to carry the batteries around when they've run out, which hurts mpg. Keep the batteries topped, though, and there's no reason why you can't beat even the 100mpg+ official figures.
With all that in mind, let's jump straight in to Motorpoint's top 10 used PHEVs…
BMW X5 xDrive45e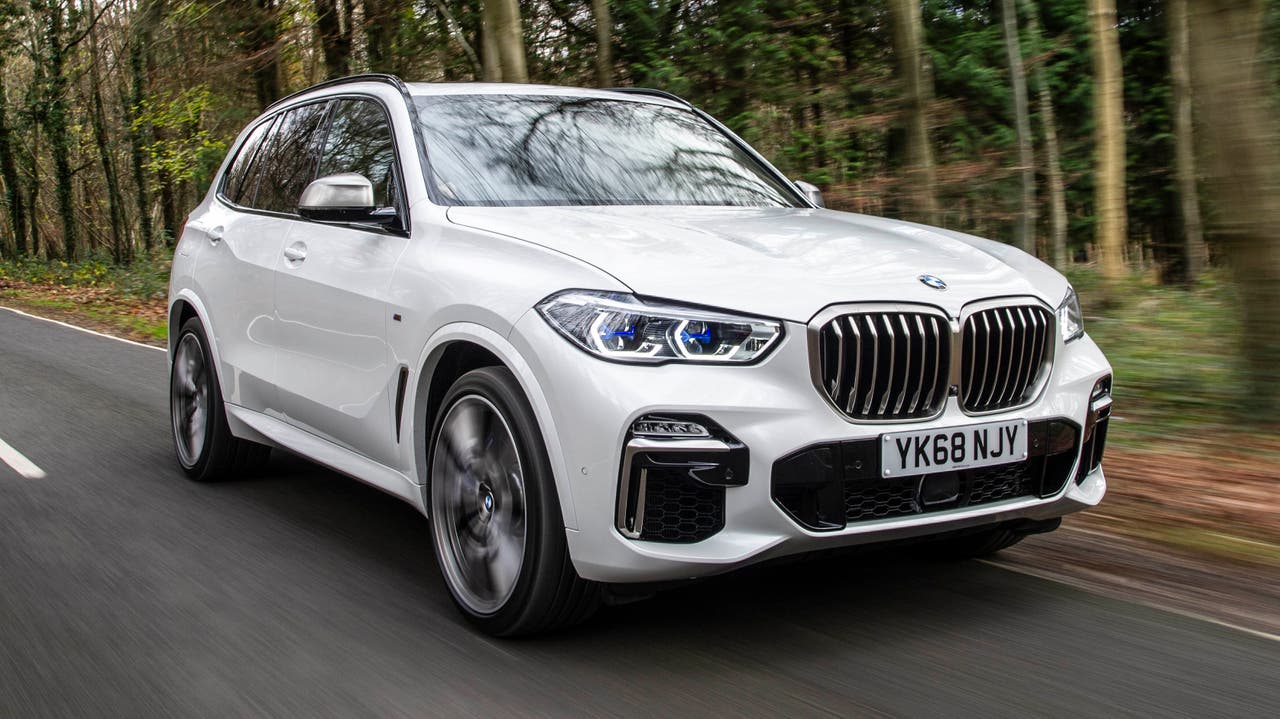 Because electric motors boost performance and save fuel, car makers tend to fit PHEVs with smaller engines. BMW did this with earlier plug-in models. The problem is smaller engines often don't suit big luxury cars, and why shouldn't you have a big smooth engine if it's efficient and often turned off anyway? This is exactly BMW's logic with the excellent xDrive45e, which drops a gorgeously silky 3.0-litre six-cylinder petrol under the bonnet. 
With that issue nailed, BMW only went and sorted a PHEV's other normal shortfall: a small electric range. So instead of the typical 20-30 miles, the X5 can officially do 54 miles, and with petrol and electric combined, it cracks 235mpg on the combined cycle too. Not something you'd usually expect from such a big car!
Check out our range of used BMW X5s available to drive away today
Mercedes-Benz E300de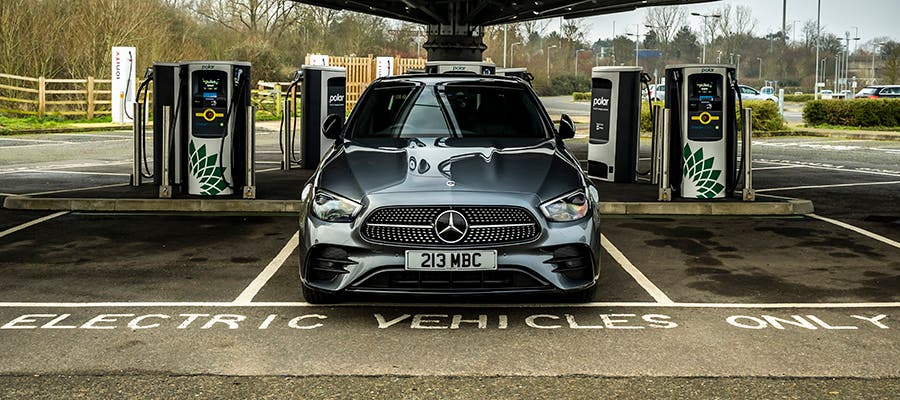 If plug-in hybrids are best for short trips and diesels ace for longer ones, it's a bit odd that barely any carmakers combine the two. But Mercedes does with the E300de, which sips at fuel like a teetotaller might sip Ouzo – we're talking 235mpg on the combined cycle, and up to 35 miles emissions free thanks to the trusty 194hp 2.0-litre turbodiesel engine and a 122hp electric boost. If you still want a petrol, Mercedes can do that too, with the very-similar-but-not-diesel E300e, which offers a similar 30-plus electric range and 176.6mpg. Only the diesel is also offered as an estate, mind.
Find a nearly new Mercedes E-Class at Motorpoint
Volkswagen Golf eHybrid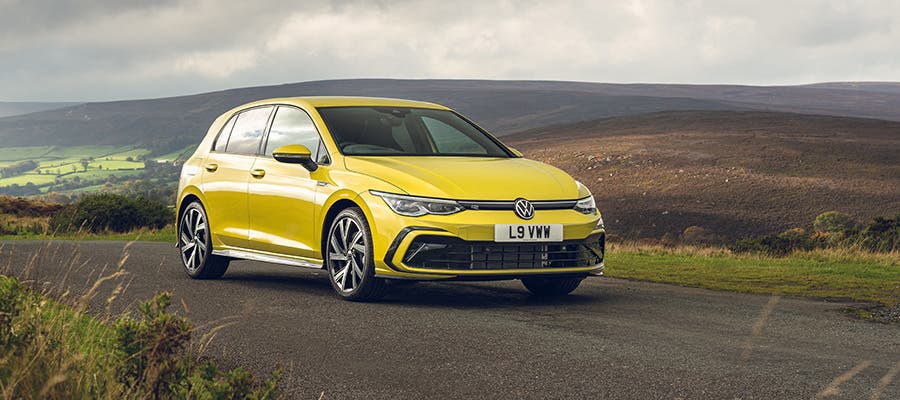 If you need your PHEV to do absolutely everything for a reasonable price, the Golf takes your unreasonable request and magics it into reality. The Volkswagen is comfy, spacious and drives very nicely indeed thanks to an ample 204hp power output and agile handling, but more than anything it delivers when it comes to saving fuel. 
That's because a 1.4-litre engine and efficient dual-clutch gearbox hooks up with a 13kWh battery – that's pretty big for a relatively small PHEV, and explains the stonking 43-mile official electric range. It also explains why fuel economy goes supernova at 313mpg. Yes, it's a bit vanilla and sensible, so if you want more spice, step up to the Golf GTE – a PHEV in hot-hatch clothing. Alternatively, the eHybrid's gubbins are also available in the sportier SEAT Leon, the bigger Skoda Octavia and the plusher Audi A3.
See our range of nearly new Volkswagen Golf models
Range Rover Evoque P300e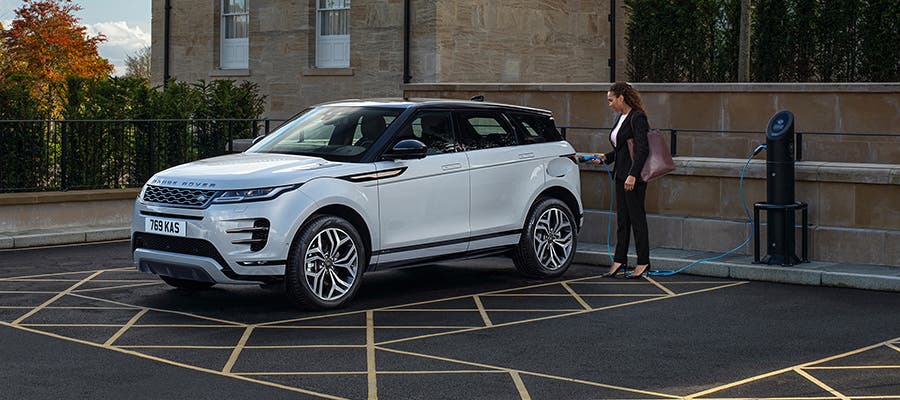 These days it's popular to glue yourself to roads to make a stink about global warming, but in the olden days protestors would chain themselves to Range Rovers, and to be fair they had a point. But if you ever find anyone chained to your Evoque P300e, first check it's not a stag-do, then tell the chainee that not only is this the smallest Range Rover of all, but that it's powered by nothing but a tiddly three-cylinder petrol engine much like you'd find in a Fiesta, plus a little zap of electricity. That's enough to crack an official 200mpg and go for almost 40 miles emissions-free, plus it's got a hot-hatch-baiting 309hp to nip you from 0-60mph in just 6.1 seconds – if they'll just unlock themselves.
Find a used Range Rover Evoque at Motorpoint
BMW 330e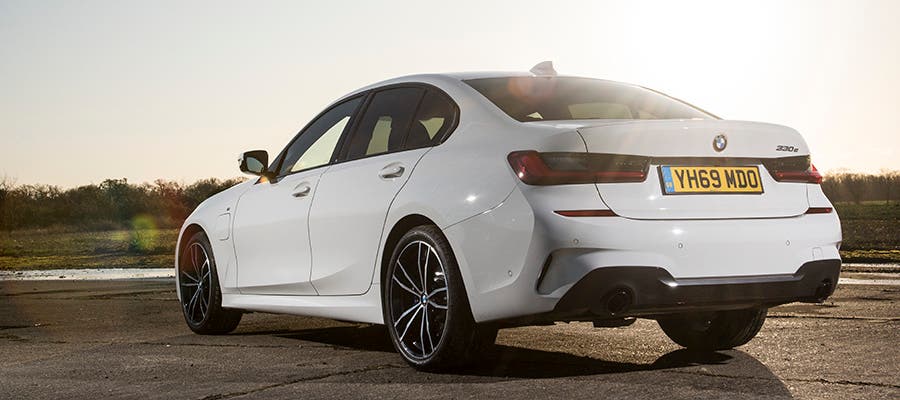 The BMW 320d was the king diesel repmobile of the noughties, but it didn't look so clever when diesel started to fall from grace. Luckily BMW had a Plan B to the D in the 330e. How good is the electrified Bavarian? Only good enough to become Britain's biggest-selling plug-in hybrid of all in 2021. Up to 201.8mpg with the organic carrot of 36 miles in pure electric mode is a big part of the why, but BMW's trademark driving fun is still present and correct, these days you can get xDrive all-wheel drive and an estate body too, plus there's BMW's exceptional Live Cockpit Professional infotainment. Yes please.
Check out our range of used BMW 3 Series models
Mercedes-Benz A 250 e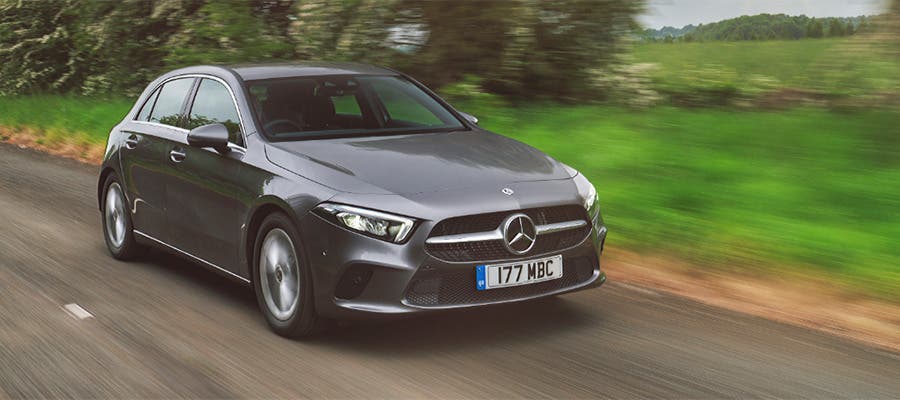 The BMW 330e might've topped 2021's PHEV charts, but Merc's A250e was snapping at its ankles like those little battery-powered dogs that do somersaults in shops. The five-door hatch packs a tiny 1.3-litre turbo engine under its bonnet, but it teams up with an e-motor to deliver surprisingly lusty performance, even if it does sound like a hairdryer when you nail it. More importantly, the A250e can stretch every gallon out over 257 miles on the official cycle, plus run on electricity alone for 44 miles. Add in a best-in-the-biz interior and brilliant MBUX infotainment and it's in A-class of its own (sorry).
Take a look at our range of used Mercedes-Benz A-Class models
Peugeot 508 PSE SW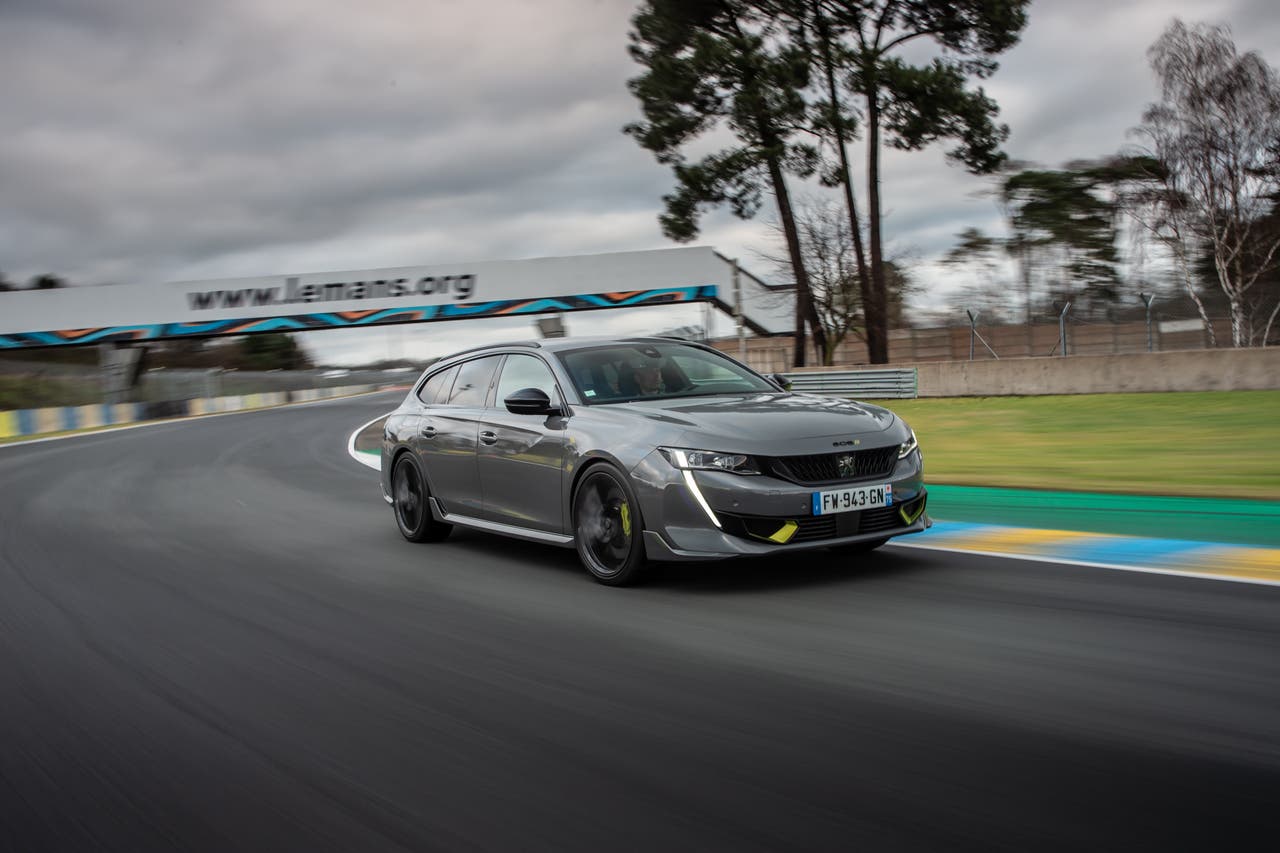 Peugeot's totally on a roll with all its latest models, but the PSE ticks more boxes than a multiple-choice world champion. It's a 508 so it looks sensational inside and out. SW means it's the estate so there's bags of room (there's a saloony hatchback too). And PSE stands for Peugeot Sport Engineered, so it's blessed with performance and handling from Peugeot's go-faster experts (how does 360hp, 5.2sec to 0-62mph and all-wheel drive grab you?). And because it's also a plug-in hybrid, it'll go for 138.9 miles on a gallon of fuel and drive for 26 miles on a full charge. More affordable/less fun 508 PHEVs also available.
Find a used Peugeot 508 at Motorpoint
MG HS PHEV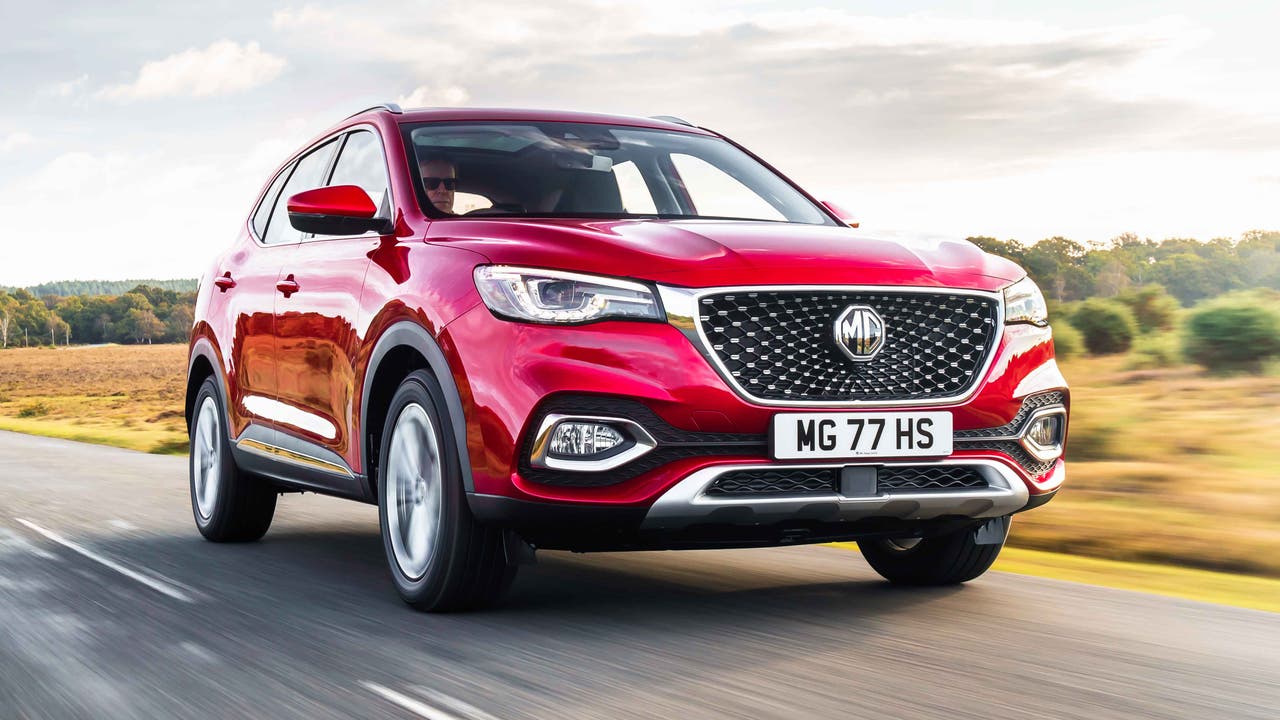 Plug-in hybrids are usually expensive compared to petrol or diesel cars – and they typically come with practicality compromises. Not so in the MG HS. This is a family-size SUV with a 32-mile electric range and a spacious interior – including one of the biggest boots on this list – which happens to be roughly the same price as a petrol version on the used market. Did we mention that the MG HS costs about as much as a Ford Fiesta? That's a no brainer. You get the luxury of quiet, smooth electric power and an automatic gearbox, plus the capable petrol engine as a backup. A reversing camera, cruise control, alloy wheels and digital dials all make the standard equipment list. It's like staying in a Hilton hotel on a Holiday Inn budget.
Search for your used MG HS for sale at Motorpoint
Ford Kuga Plug-in Hybrid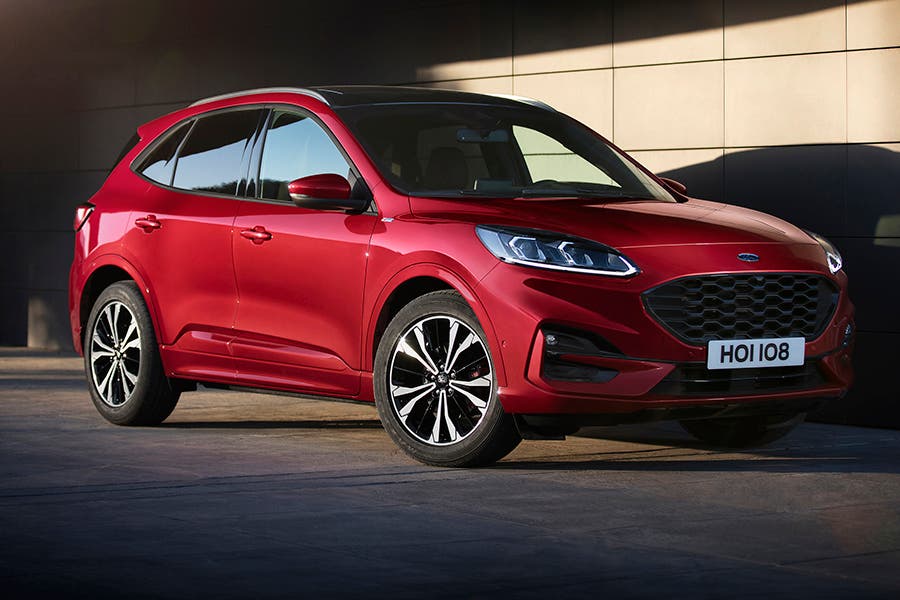 The Ford Kuga is fun for all the family. There's plenty of space for long-legged kids to stretch out in the back seats, enough audio options to keep everyone happy, and even fun handling for the driver. And, if the driver is also impressed by high fuel economy and a display showing how the car's power is being used, then the Kuga PHEV ticks those specific boxes too. Up to 200mpg is possible – provided you drive pretty much everywhere using the 35 miles or so of battery power – and the automatic gearbox makes for stress-free school runs. Because the Kuga PHEV only comes in selected high-spec trim levels, you're guaranteed gadgets and gizmos too.
Find your used Ford Kuga for sale
Hyundai Tucson PHEV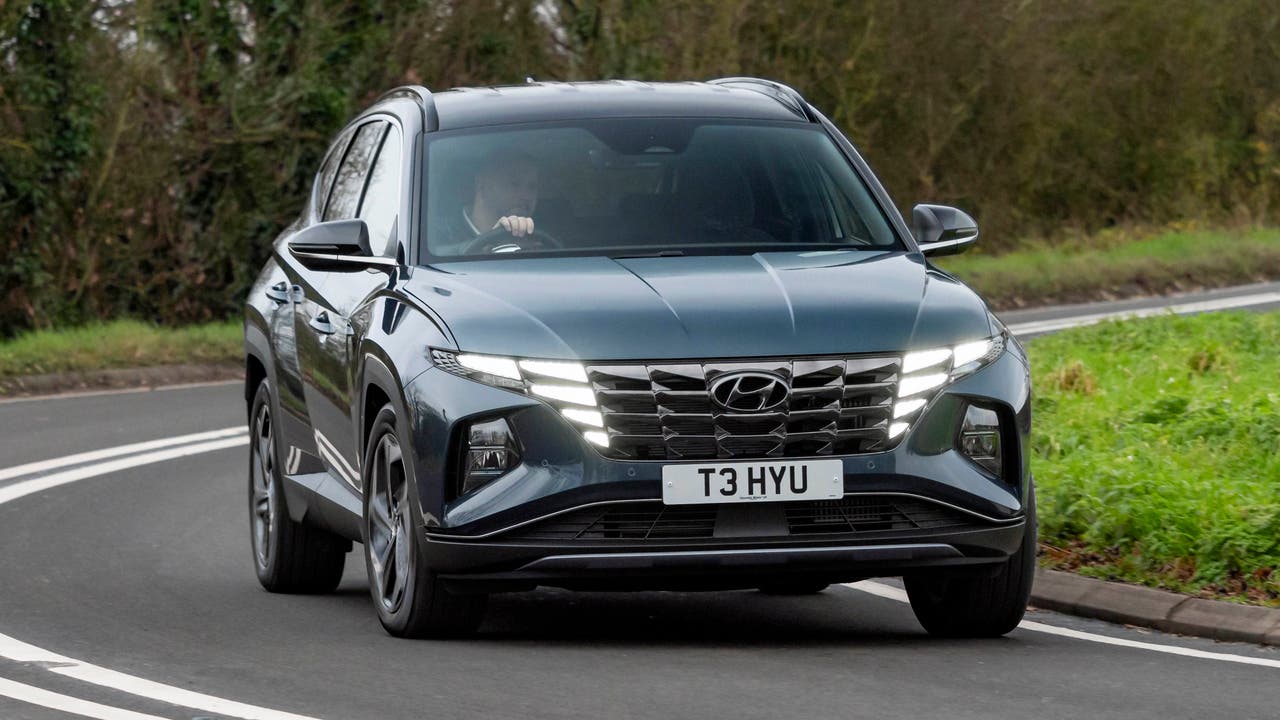 Pair the space-age styling of the Hyundai Tucson with a clever electrified powertrain and you've got a car that feels like it was blasted in from the year 2093. The latest Tucson is one of the best mid-size SUVs you can buy, and it's best in plug-in hybrid guise – even if it's the most expensive. A smooth transition between petrol and electric, a decent real-world range and the potential for slashed fuel costs all make the Tucson PHEV a car you'll buy with both the head and the heart.
Fall in love with a used Hyundai Tucson
Peruse our plug-in hybrids
Browse our exciting selection of used plug-in hybrid cars for sale, all with low mileage and warranty cover included.