Midwinter - The Ideal Season To Bag A Low-Cost Top Value Soft-Top In Time For Sunnier Weather
08 February 2022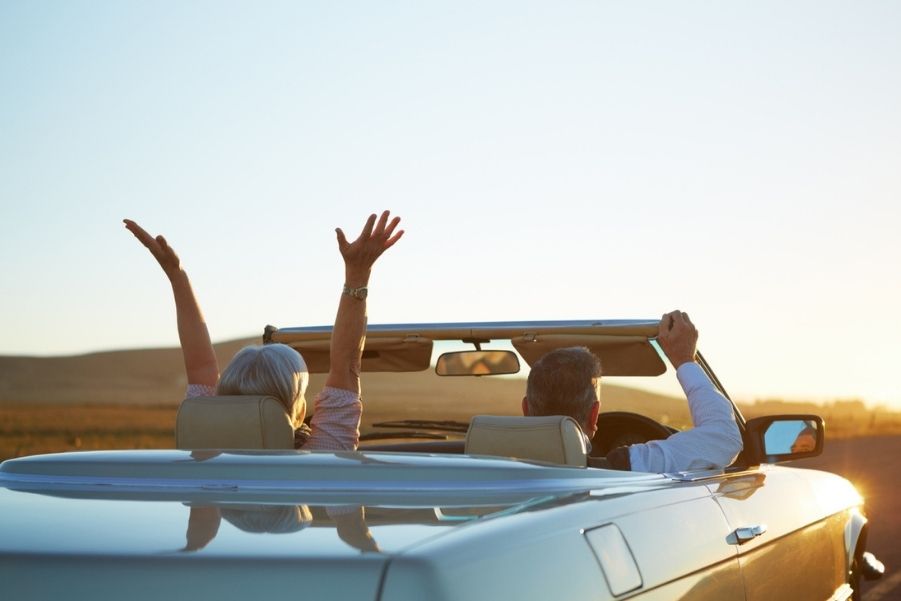 Photos © 2022 Motorpoint
Buying a convertible from Motorpoint in the depths of a British winter might seem as sensible as packing thermal underwear for a summer break to the Med, but we reckon winter is the best season of all to bag the soft-top or folding hardtop of your or indeed your loved one's dreams – especially with Valentine's Day racing up (FYI Feb 14).
The key is value for money, of course – convertible prices typically fall by five percent thanks to lower demand during officially The Coldest Season On Earth. Brrrr. Last time we checked, though, winter hung about for just three months of the year, it's slotted in the middle of warmer autumn and spring, and barring some freak asteroid, this frosty phenomenon looks set to continue in its current short-lived format for a substantial period of time, perhaps forever.
Yet at this time of year winter's got barely a month's life expectancy, and convertible prices are still rock-bottom. It's simple hard science and economics, then, that you should snap up a great value convertible at Motorpoint today and just wait a short while for the sun to pop out.
Not that you can't drive a convertible in winter – modern convertibles typically have extremely well insulated fabric roofs or even folding metal hardtops, they usually operate at the push of a button and often when you're driving, plus many models get toasty heated seats and steering wheels, and even little vents below the head rest to blow hot air on your neck.
Convinced? Excellent! Then here are five great-value winter convertible picks to warm you up to the idea…
Save 51% off new list price, £29,999
This 2019 BMW 4-series Convertible is the best of both worlds – its folding hardtop roof is just like a coupe when closed but push a button and it transforms into an open-air cruiser. This Snapper Rocks Blue example is a super-desirable 440i model too, which decodes as a turbocharged 3.0-litre engine with a muscular 326bhp and paddleshift automatic transmission. It is also in must-have M Sport trim, which includes sportier body styling, 18-inch alloys and electric leather seats. Throw in the Professional Media infotainment system with sat-nav and a 51% saving off the new list price, and this 440i M Sport isn't to be missed.
Save 32% off new list price, £17,599
The Mazda MX-5 is the world's best-selling two-seat roadster (one million and counting since 1989!), thanks to its perfect proportions, handling nimble enough to make Strictly winners look flat-footed and excellent value for money. In fact, so affordable is the Japanese roadster that it's been What Car? magazine's 'Best Sports Car For Value' two years on the bounce now, but this 2018 gorgeous Grey is £5841 off the new list price with only 11,957 miles on the clock. Factor in a feathery weight that goes easy on tyres and brakes, plus a frugal four-cylinder engine to max out mpg and this is one seriously wallet-friendly way to get your top-down kicks.
Save 42 % off new list price, £45,999
Picking up where the Jaguar E-type left off (only the most gorgeous car in Jaguar's totally gorgeous back catalogue) was no mean feat, but the F-type Convertible has absolutely nailed it. Now you can bag this 2018 Caldera Red beauty with just 12,873 miles under its wheels for an incredible £19,521 off the new list price. It's the hugely desirable supercharged V6 model, which steals headlines with its feisty performance and goose-pimple soundtrack, but don't rule out the even more affordable and fuel-efficient four-cylinder models also available at Motorpoint, with their fruity turbocharged burble, lower weight and still generous performance.
Save 30% off new list price, £14,999
How good is the Mini Convertible? Good enough to win consumer website Carbuyer's Best Convertible for the fifth year on the trot in 2022, as well as scooping its Best Used Convertible gong for good measure. No wonder the four-seat drop-top often tops Britain's convertible sales charts. Now this cracking little Cooper is yours for a stunning £4526 off the new list price, and promises to be super-affordable to run too, thanks to an energetic little 1.5-litre petrol engine capable of up to 56.6mpg on the combined cycle. For ultimate thrills with great savings, check out the John Cooper Works models at Motorpoint. Either way, this is Mini fun for maximum value.
Save 34% off new list price, £31,999
Asking the Lord to buy you a Mercedes-Benz is probably a lost cause, but you can score an incredible £15,641 off this 2018 E-Class Convertible's new price at Motorpoint today. Showing just 16,109 miles on the clock, this hugely desirable Black AMG Line Premium four-seat 2DR with 19-inch alloys and a 12.3-inch multi-media system with sat-nav is your perfect long-distance summer road trip choice.