Best used family cars - nearly new cars to make life with kids less painful
16 February 2022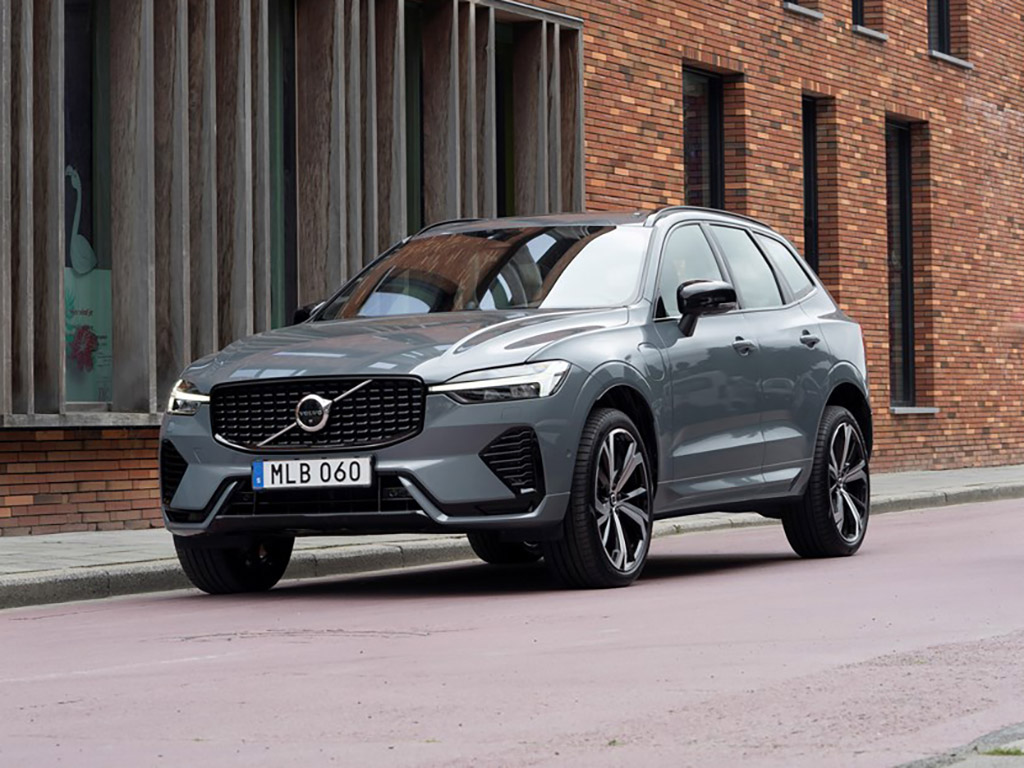 Photos © 2022 Manufacturer photos
Want a nearly new car that makes life with kids that much easier? Check out our 10 favourite family cars
In the old days, buying a used family car was simple: small families bought hatchbacks, larger families bought saloons or estates. Today, there's loads more choice, with SUVs, crossovers and people carriers all competing for your cash alongside more traditional choices. So if you're struggling to decide which is best for you, let Motorpoint be your guide to ten excellent used buys you can fit a family inside…
Family cars are forbidden from entering the Winter Olympics, but if they could, the Volvo XC60 would be a multi-medallist. Sure-footed when it's sub-zero, nimble through the slalom, and safe in a shunt, the XC60 is on your team, whatever the weather. The Germans and Jaguars are more dynamic still, and there's no seven-seat option here (that's the XC90), but few SUVs look after you and the family quite so well. Just remember all-wheel drive is optional.
Find a used XC60 at Motorpoint

The French invented the people carrier, and blimey they're still good at it. Check out the seven-seat Grand C4 SpaceTourer, which is airier inside than a penthouse suite (thank you panoramic windscreen), has five individual rear seats that can be flicked up or down like a cast of Guess Who? characters, and sprinkles a dash of Daft Punk cool over its exterior design. Factor in a huge boot, frugal engines and comfy suspension and never mind the school run, you'll keep running to the south of France.
See our range of Citroen Grand C4 SpaceTourers

We always knew the Skoda Octavia was a great family car, but Auto Express magazine just spelled it out by crowning the big Czech Family Car Of The Year. You literally cannot get more literal than that. Reasons to buy include a spacious cabin, huge boot, generous equipment, VW engineering and a great balance between keen dynamics and plush comfort. Worried about Skoda-based jokes? Grab the high-performance vRS and get to the punchline first.
See if we have a nearly new Skoda Octavia with your name on it

The Discovery Sport drives like a miniaturised Land Rover Discovery – so there's not so much Sport to Discover here, but think instead comfort, secure handling and the adventure-potential of best-in-class off-roading (which is where the sport tag really comes in). Think also versatility, because mid-sized SUVs don't usually pack seven seats in a footprint so compact. Those part-time rear chairs might be small, but they're seriously handy for evacuating noisy friends from your home, or getting three generations onboard for day trips.
Find a used Discovery Sport at Motorpoint

Okay, this one's stretching the limits, but define "family car". Perhaps five doors, decent-sized boot, nice automatic transmission, excellent safety, and all from a brand that offers extended service intervals and a very sensible warranty. The Golf R ticks all these boxes, but also happens to be a mind-blowingly brilliant hot hatch with all-wheel drive and a 2.0-litre turbocharged petrol engine that kicks like a mule. If your other half sees through the ruse, go to a Golf GTD-based plan B – a diesel hot hatch.
Search our range of used Golf Rs

Imagine a Peugeot 3008 that's unrecognisably glamorous after a posh Parisian makeover and, well, that's the DS 7. The two share parts you can't see, but inside and out the comfort-focused DS 7 is a whole new level of fashionable French luxury. The E-Tense plug-in hybrid is particularly brilliant, with all-wheel drive and pure electric running for up to 31 miles on a charge, with a petrol back-up for maximum flexibility. Just remember these electrified models make more sense for regular shorter trips – the diesel DS 7 is your long-distance champ.
Check out our selection of nearly new DS 7s

For parents who love driving, having a people carrier used to make exceeding the recommended three-child limit even more miserable. Then Ford came along with the S-Max. Inside there's all the fiendishly clever stuff you expect of an MPV, including a seven-seat layout that's flexible as a double-jointed gymnast, but hit the open road and the S-Max gets impressively dextrous too, nipping about like a car half its size. Yes, SUVs are usually more stylish, but rarely are they so versatile and neither do they offer such cracking value.
Find a used Ford S-Max at Motorpoint

The Grandland X is the Cinderella of SUVs. A spacious off-roader, it toils away for your family without complaint, goes easy on your pocket thanks to super-efficient petrol and diesel engines, and scrubs up nicely after running all your chores. The difference is the Grandland X is allowed out after midnight, providing you are (those were the days!) and clambers over all kinds of terrain without losing its footwear. More than anything, value for money is the big USP for this mid-sized SUV.

While new-fangled crossovers and SUVs have diverted our attention, Audi's been quietly chipping away at its A6 Avant estate like Michelangelo honing David. The result is a gorgeously chiselled body and interior, state-of-the-art dual touchscreens, acres of space for kids and kit, plus so much mpg you'll need to empty bladders before the tank needs a refill. Quattro versions add all-wheel-drive, so unless you're actually venturing far off-road, an A6 Avant might be all the SUV you actually need.
See our range of used Audi A6s

The Renault Kadjar and Nissan Qashqai don't just share odd names, they also share parts hidden below the surface, but the five-seat French crossover is longer, genuinely spacious inside, and offers significantly more boot space than its Japanese rival/sibling. Top marks for the 'One Touch' easy-folding system, which drops the 60:40 rear seats with a pull of a handle in the boot, and you'll love the boot dividers if you're forever mixing muddy trainers and shopping. A Kadjar won't make you whoop with joy on a twisty road, but it ticks more boxes than a multiple-choice world champion.
Take a look at our range of used Kadjars