For many, the Volkswagen Golf is the definitive family car. Large enough for four people, small enough to drive around town, and faultlessly easy to use.
But, for some, the Golf might be too obvious or – dare we say – a slightly boring choice. If so, there are plenty of excellent alternatives that offer space for a small family with a top-drawer user experience. Here are our top 10 Golf competitors:
Ford Focus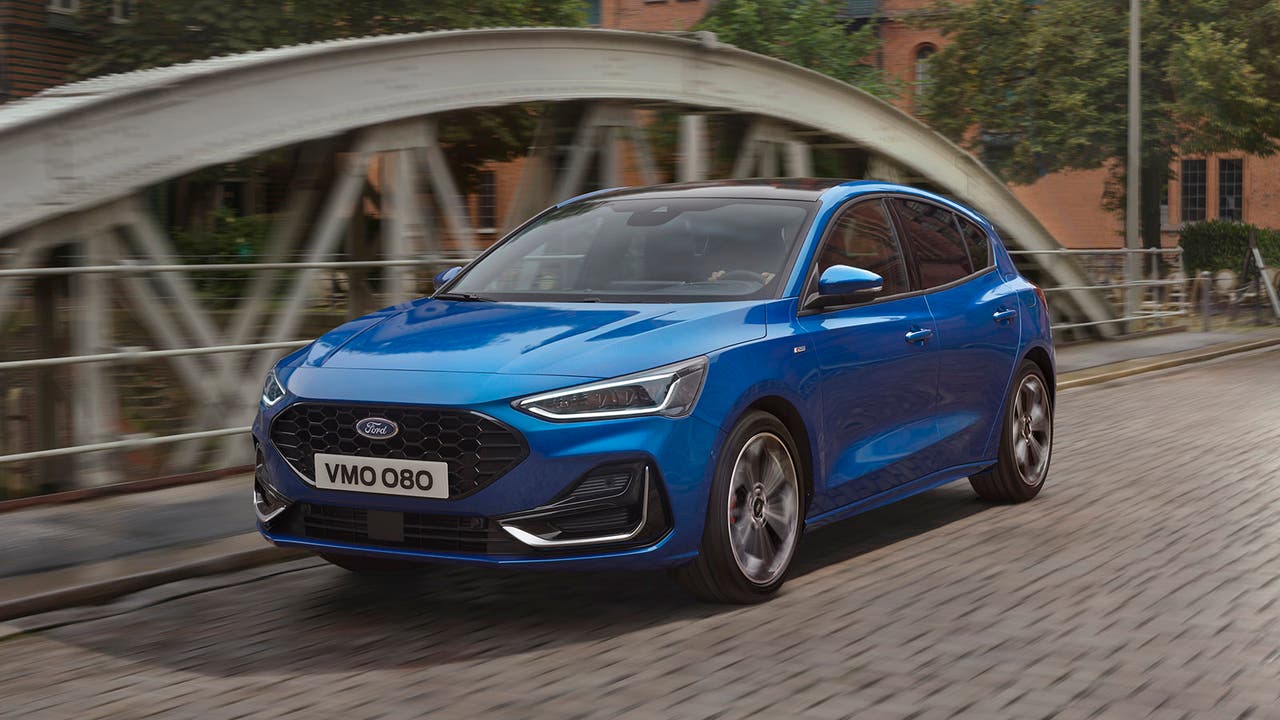 Better than a Golf for: driving fun
Read Ford Focus review
In many ways, the Ford Focus is very similar to the Golf – it's spacious enough for four people to sit comfortably, or five at a push, it's composed and comfortable to drive, and the dashboard is easy to get your head around. Drive them back to back, however, and you'll spot that the Focus is slightly more engaging to drive, with more weight to its steering and more agility when tackling tight bends. Plus, none of that ability comes at the expense of comfort, so long drives aren't a challenge in the Focus.
Search used Ford Focus cars for sale
Skoda Karoq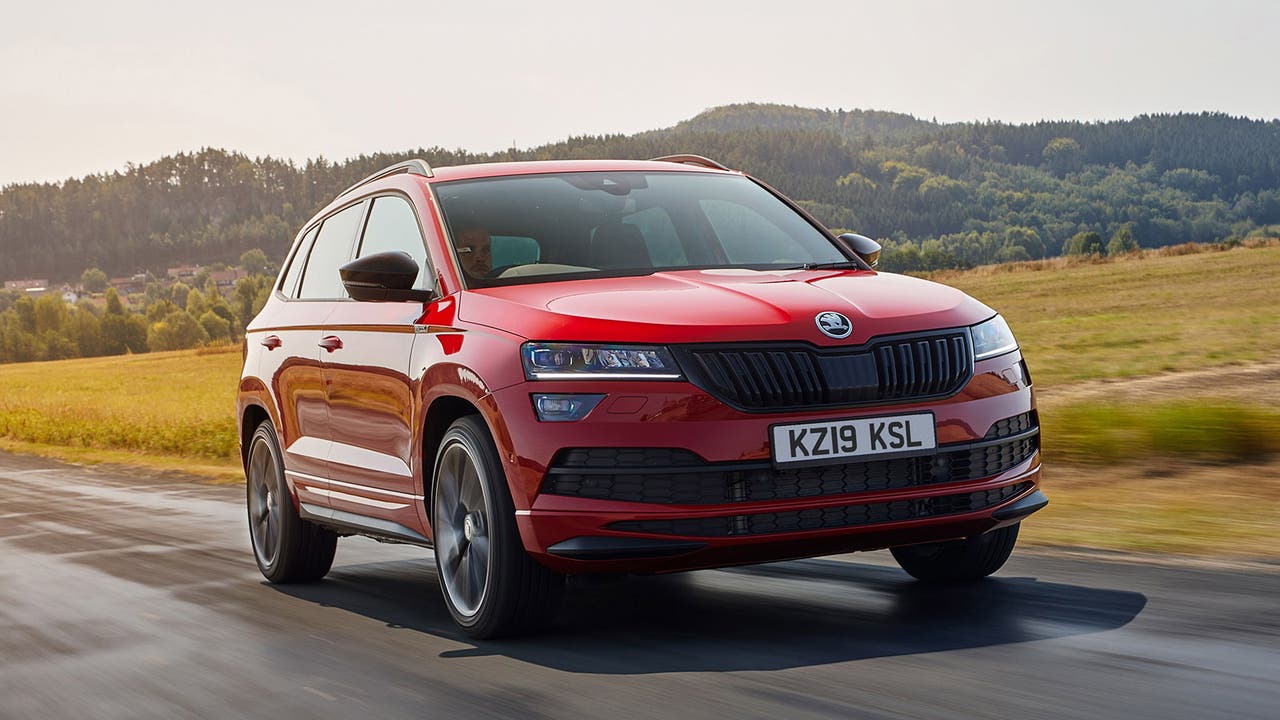 Better than a Golf for: practicality
Read Skoda Karoq review
If your budget covers a used Golf from the past few years, you'll also find it covers cars such as the Skoda Karoq and the related SEAT Ateca. You lose some of the plush materials from the cabin, but gain a much taller and longer body with substantially more passenger and cargo space than the Golf. That means it's far easier to secure wriggling kids in their car seats or take a four-legged friend along for the ride. Few sacrifices are demanded on the road, either, with the Karoq's soft suspension making light work of cracked Tarmac.
BMW 1 Series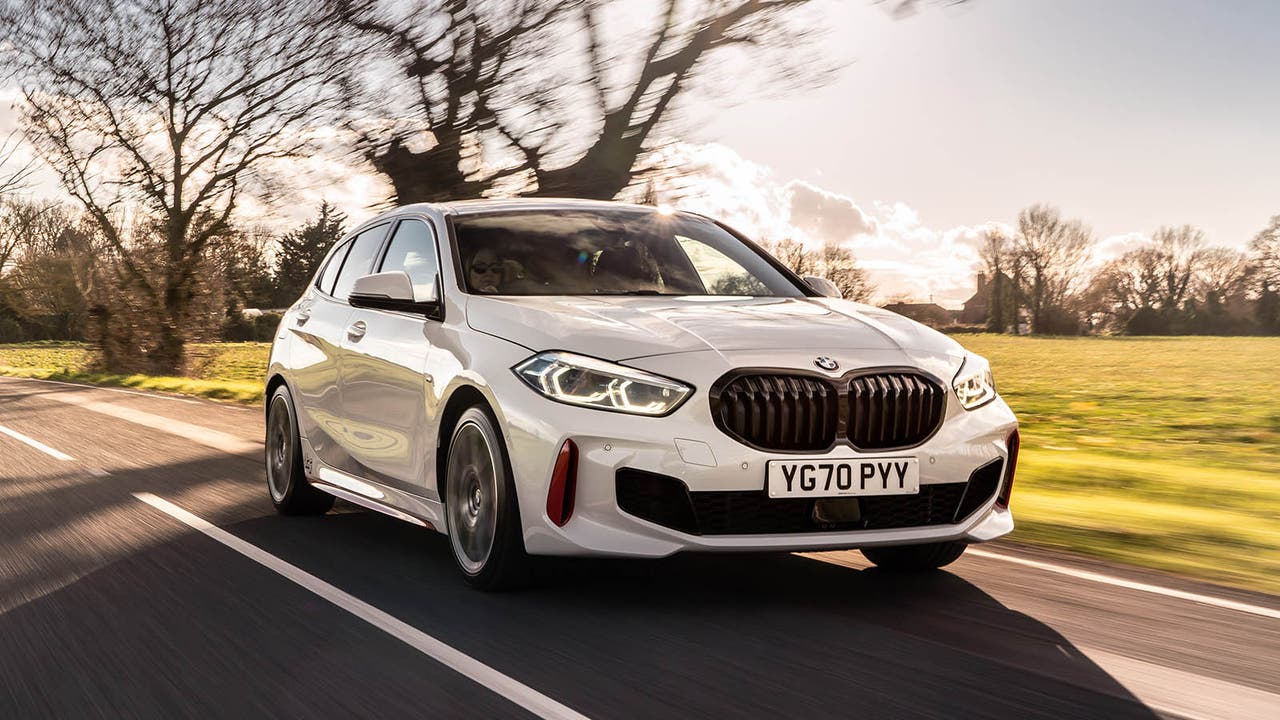 Better than a Golf for: premium image
Read BMW 1 Series review
A Volkswagen badge makes a statement but a BMW one is even more posh. Used buyers will find plenty of BMW 1 Series cars available in a similar price range to the Golf – although a like-for-like a 1 Series will usually cost slightly more. It might be worth it for you, however, because the 1 Series feels noticeably more premium inside thanks to an elegant dashboard and crisp digital dials for the driver. It's also more fun to drive than the Golf, with an obviously sporty streak to its handling, firm suspension and almost no roll when cornering.
See a choice of used BMW 1 Series cars
Audi A3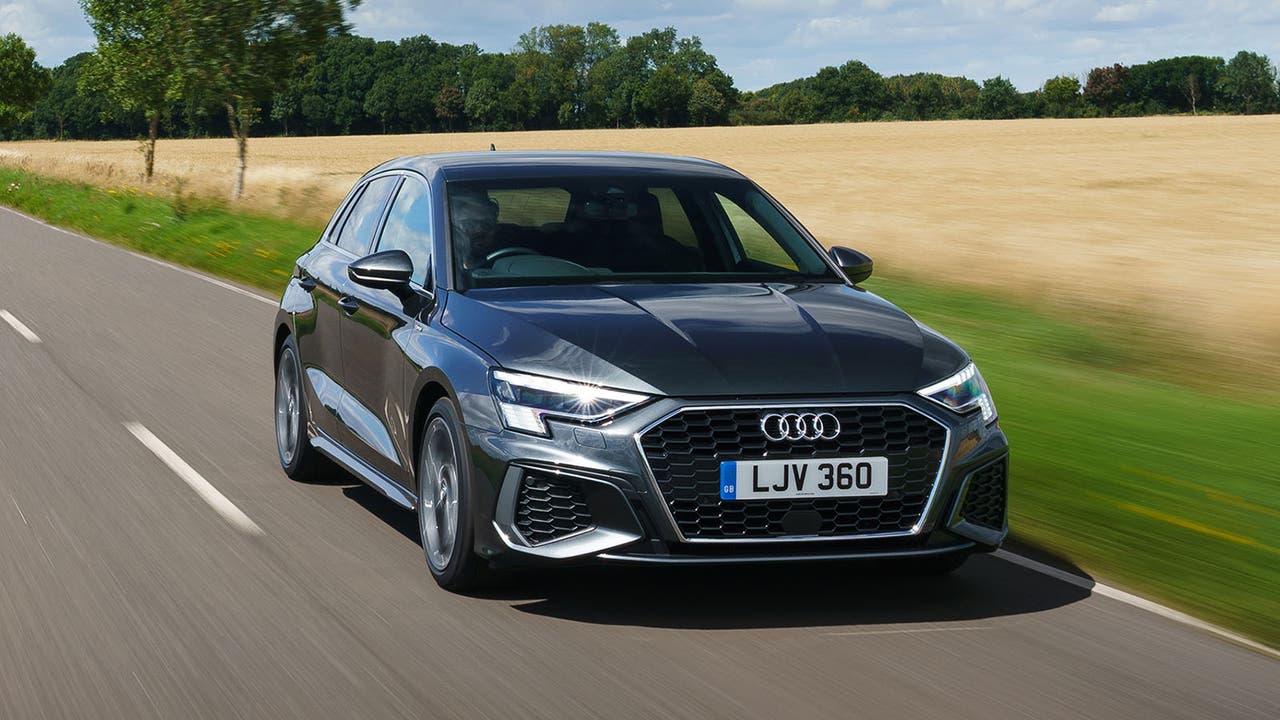 Better than a Golf for: desirability
Read Audi A3 review
Look under the skin and you'll find the Audi A3 shares a lot of oily bits with the Golf, and that's no bad thing. That means its turbo engines feel just as punchy, its slick-shifting automatic gearboxes are just as responsive, and its handling is just as composed. Step inside the A3 and you'll spot it's a cut above the Golf, with a modern-looking infotainment panel and digital dials set within the driver's instrument pod. You also get a sharper look outside, with Audi's brash grille standing front and centre and handsome, well-proportioned bodywork.
View used Audi A3 cars for sale
Mazda 3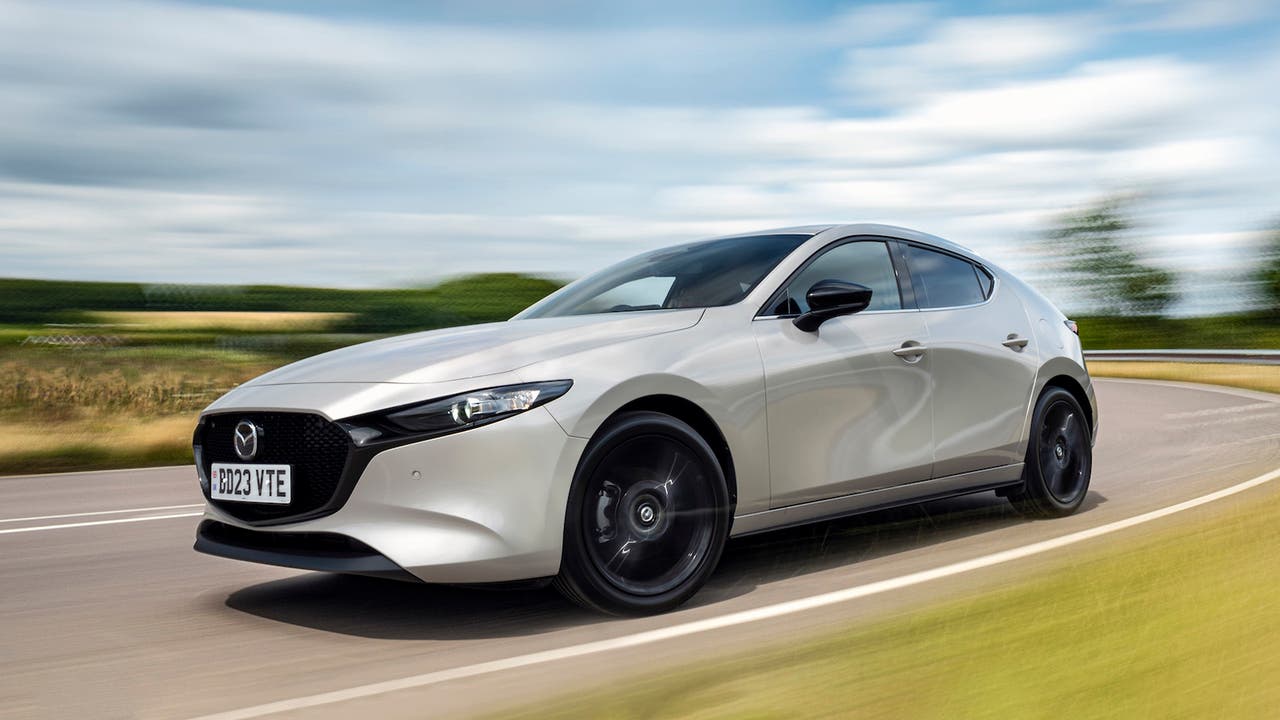 Better than a Golf for: luxury
Luxury might not be the first thing you associate with Mazda but we think you'll be pleasantly surprised when you take a seat in the Mazda 3 hatchback. Liberal use of soft-touch, faux leather materials along with metal-effect detailing means the Mazda's cabin feels like a match for the Mercedes A-Class or BMW 1 Series. The car's clever petrol engines keep fuel bills low while offering fairly good performance despite lacking the turbos most rivals use. Plus, on the road, the car's natural balance and intuitive controls make it easy and fun to drive.
Browse used Mazda 3 cars
Toyota Corolla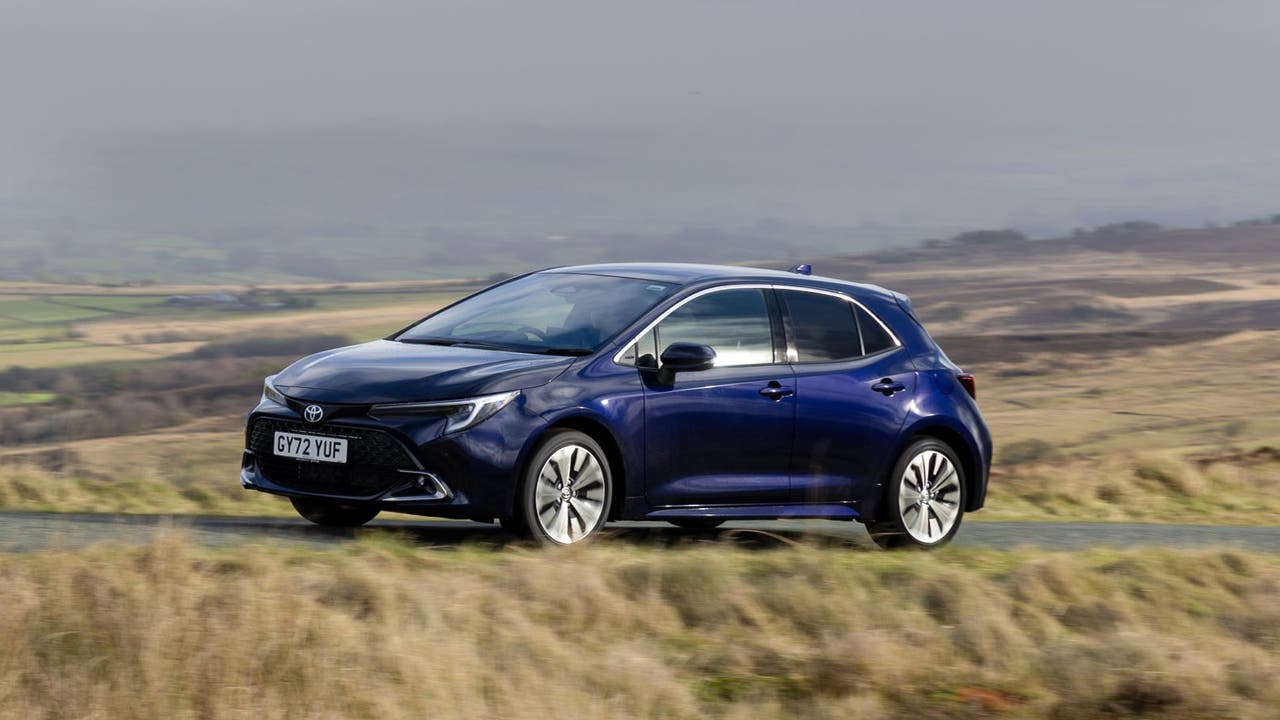 Better than a Golf for: fuel economy
Your fuel bills won't be enormous in a Volkswagen Golf but, if you really want to cut your running costs without going full EV, the Toyota Corolla hybrid makes a great choice. All models benefit from Toyota's expertise blending petrol and electrical power together, with more than 70mpg possible if you drive sensibly. This is no underpowered, 'rubber band' hybrid like an old hybrid, with zippy acceleration around town and the convenience of an automatic gearbox on all models to take the strain out of traffic.
Find used Toyota Corolla cars for sale
Peugeot 308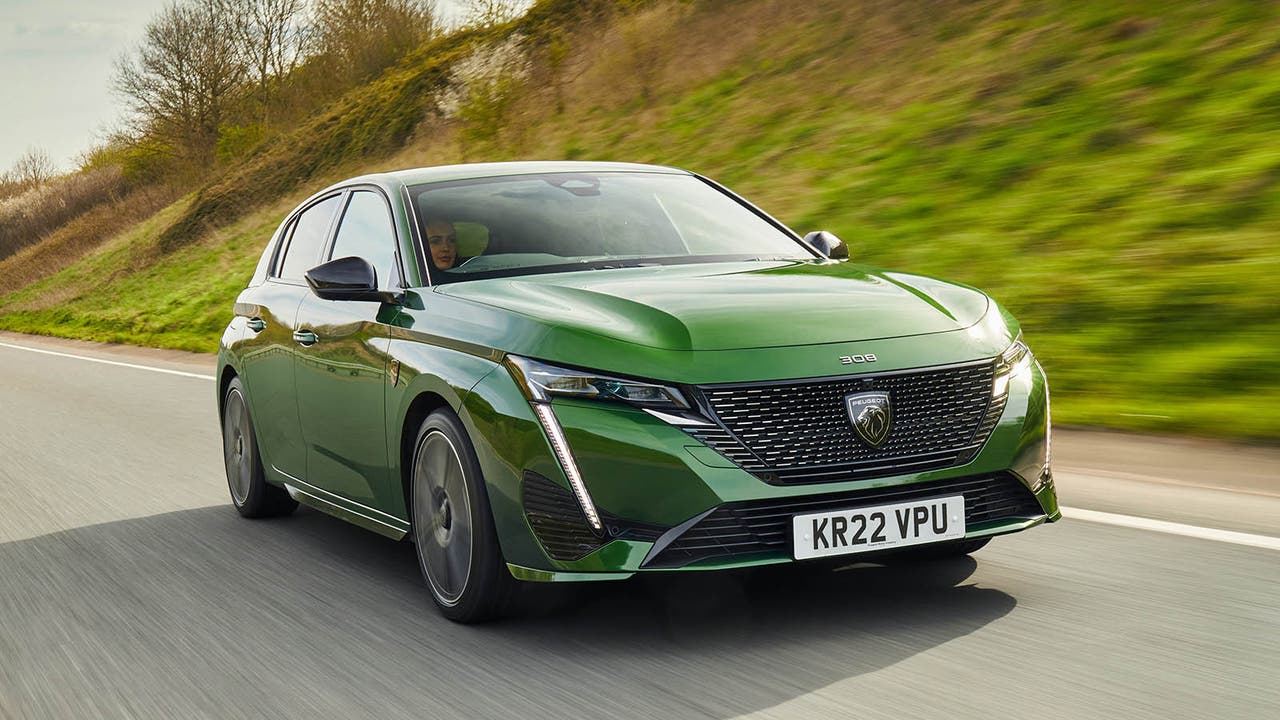 Better than a Golf for: style
There's little about the Golf's looks to criticise but, then again, there's not much to comment on either, with the German brand keeping the cabin fairly conservative. That's not something you can accuse the Peugeot 308 of doing, however, with a premium interior built around its novel i-Cockpit concept. This brings an oddly small steering wheel that makes three-point turns super easy, and leaves almost all other functions to be controlled by the 308's sharp-looking touchscreen interface.
Check out used Peugeot 308 cars
SEAT Leon Cupra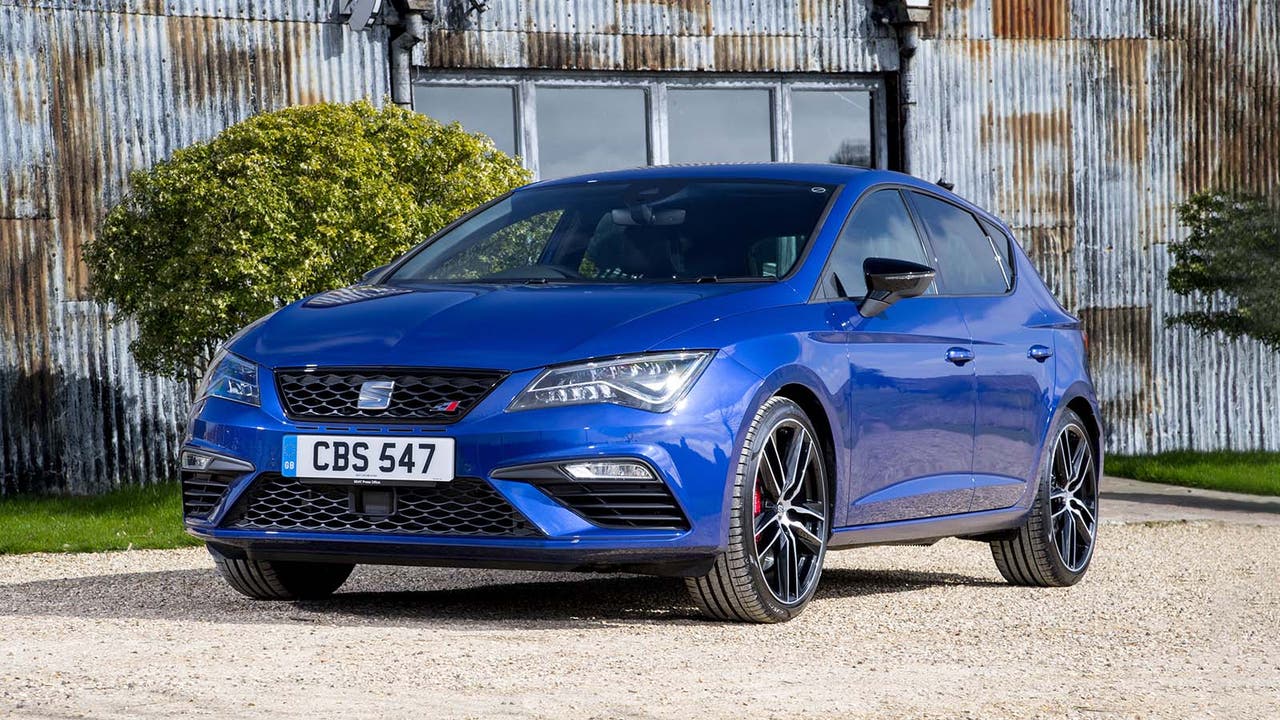 Better than a Golf for: performance
Most Golfs on the used market have enough power to feel relaxed on the road but few – other than the Golf GTI and Golf R – are actually quick. This is where the SEAT Leon Cupra steps in, with most of the same hardware that powers the hot Volkswagen hatches, but fitted to the slightly more affordable Leon. You still get sharp styling, good cabin space and massive performance, but the Leon's purchase price is closer to a regular Golf than one of Volkswagen's sporty top-spec models, making it much better value for money.
Shop used SEAT Leon Cupra cars
Citroen e-C4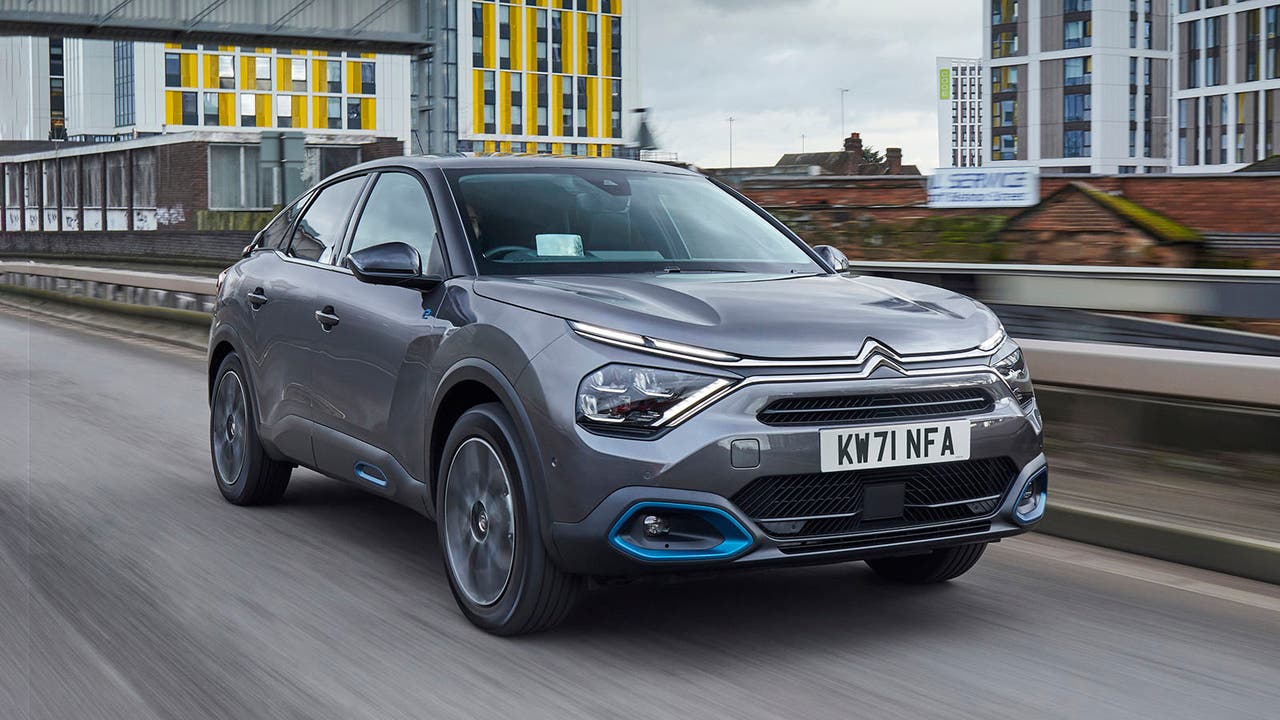 Better than a Golf for: electric power
Big battery packs mean electric cars are usually a bit more expensive than an equivalent petrol car. That means the Golf's sibling EV – the Volkswagen ID.3 – is mostly out of range for shoppers after a used Golf. You can still benefit from the power of plugging in, however, by choosing a slightly more affordable model, such as the Citroen e-C4. You'll spot a few more hard plastics in the Citroen's funky-looking cabin but there's still enough space for a family of four to get comfortable. Charge at home and watch your monthly costs tumble.
Search used Citroen e-C4 cars for sale
Kia Xceed
Better than a Golf for: warranty cover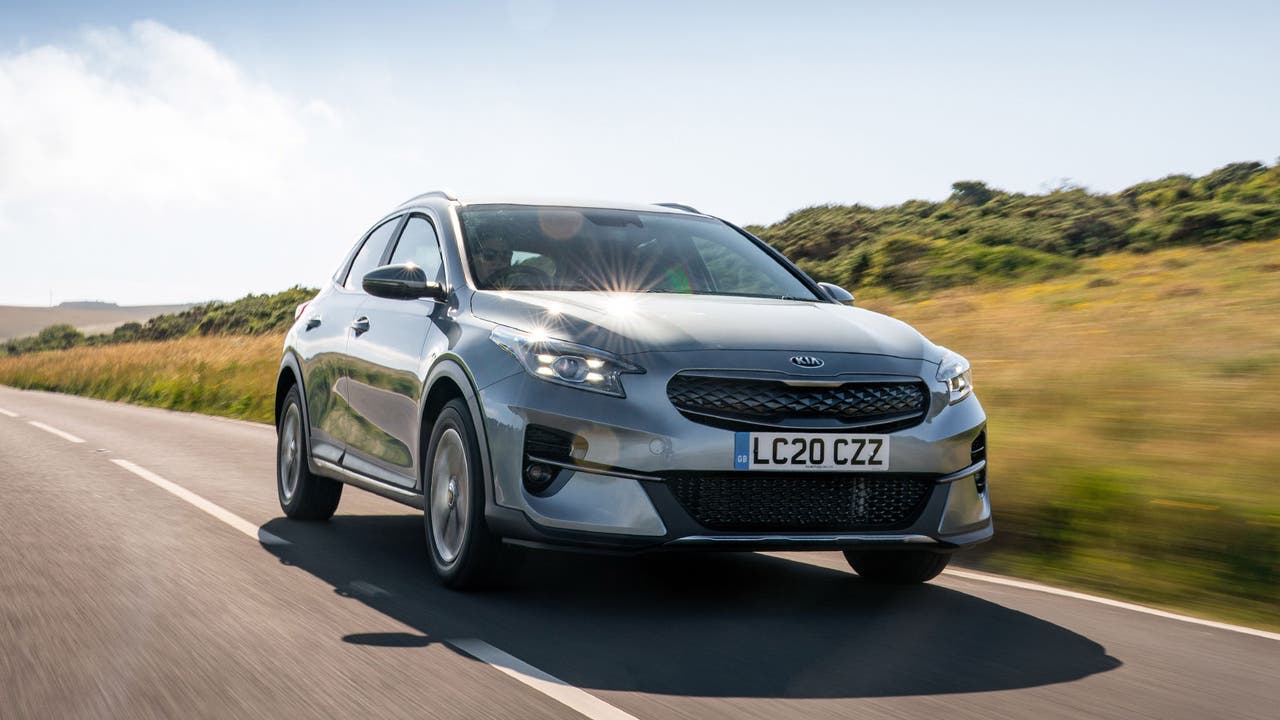 Before getting to any of the sensible stuff, the Kia Xceed already makes a strong impression thanks to its swoopy body styling and raised ride height. You'll continue to be impressed inside with room for four adults and a well-made, simple dashboard allowing quick, easy control of the car's features. Then you have the double whammy of Kia's excellent reputation for reliability backed up by its super-long, seven-year warranty, so you can be confident the Xceed will give you years of hassle-free motoring.
Browse used Kia Xceed cars
Which Golf rival is right for you?
Search Motorpoint's huge range of used cars for sale to find the perfect model for you. All cars include warranty cover and the protection of our Price Promise, so you know you're paying the lowest possible price. For an even wider selection, check out the best hatchbacks on sale.
Volkswagen Golf alternatives FAQs