The Tesla Model 3 is several years old but remains one of the best all-round EVs you can buy.
However, if you're not a fan of Tesla's swoopy styling – or its CEO's social media obsession – there are loads of talented alternatives you can pick instead.
We've listed 10 of our favourite Tesla Model 3 rivals below. If you're ready to ditch the petrol pump, find a great deal on a used electric car at Motorpoint.
Polestar 2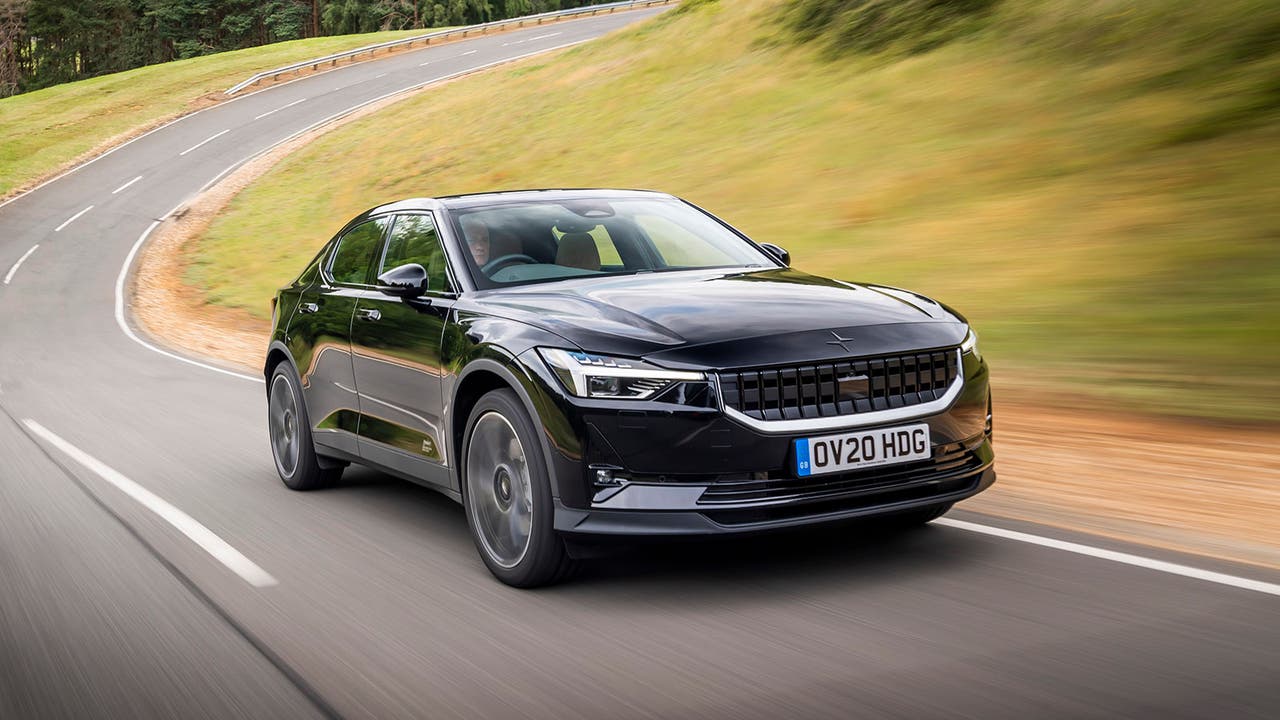 Better than a Model 3 for: easy parking
Polestar might not be the most familiar name but, since splitting with Volvo a few years ago, the EV maker has made a big impression. The Polestar 2 is currently the brand's most popular model and competes directly with Tesla's small saloon. In the metal, the Polestar is almost as tall and chunky as an SUV, with lots of passenger and cargo space to make daily driving easy. If you live in a tight urban area, you might appreciate the Polestar's slightly smaller dimensions, which make it easier to slot into tight spots than the Model 3.
Shop used Polestar electric cars
Hyundai Ioniq 5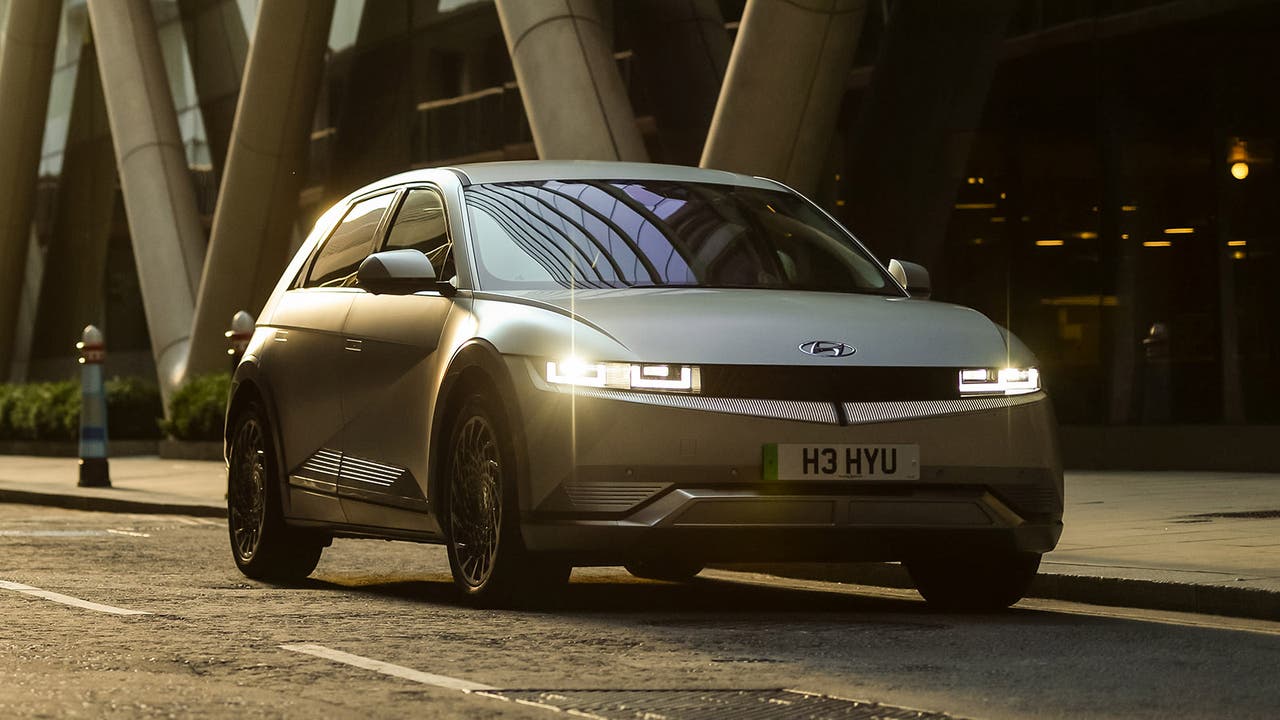 Better than a Model 3 for: modern styling
The Hyundai Ioniq 5 defies categorisation. Look at it from far away and you'd think it was just another family hatchback but, as you get closer, you notice that the overall footprint and bulk is closer to a proper SUV. That deceptive styling offers a hint to the ace up the Ioniq 5's sleeve – its massive interior, enabled by not having to design the car around an engine. Not only will your passengers be pleased with the amount of room on offer, they'll also enjoy the Ioniq 5's smooth and comfortable driving experience, and its clean, modern styling.
Browse used Hyundai electric cars
BMW i4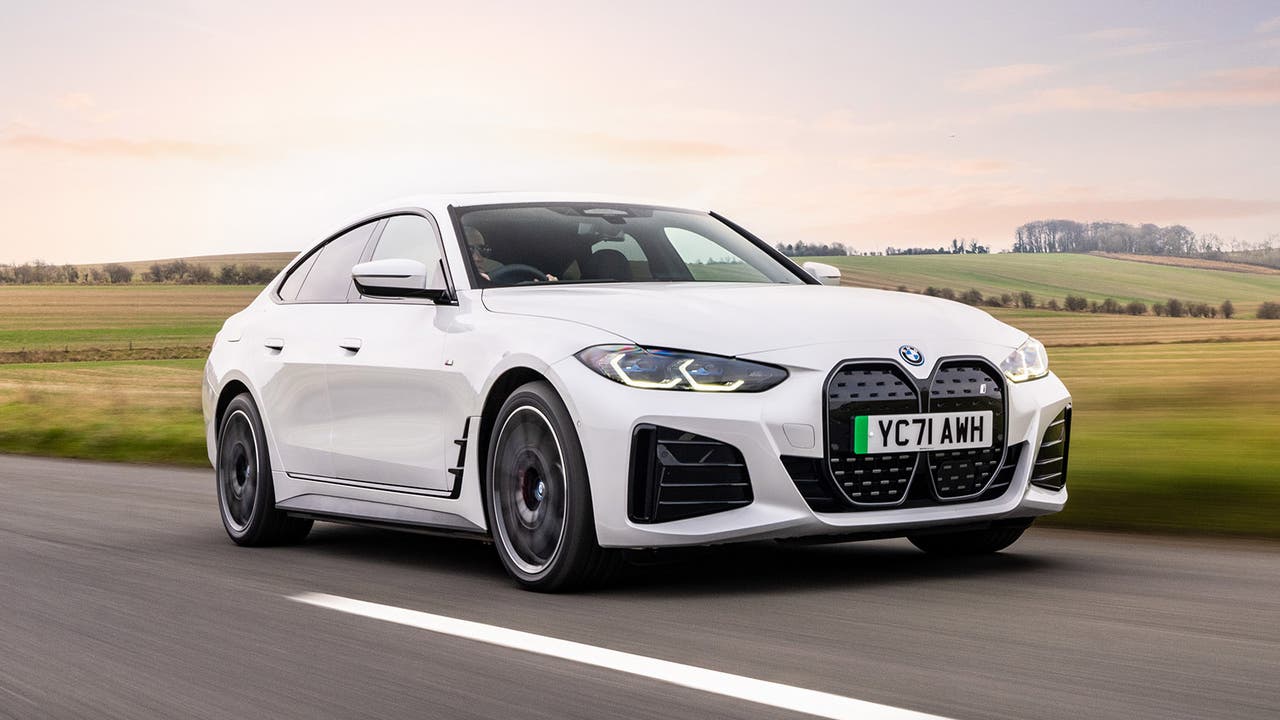 Better than a Model 3 for: infotainment
The Model 3's infotainment system is one of its big selling points – a huge central touchscreen that controls almost all key car functions. While the Tesla's setup is impressive, we still prefer the latest iDrive system you'll find in the BMW i4. The graphics are sharp, slick and easy to read. Plus, unlike the American car, the BMW includes Apple CarPlay and Android Auto, along with a physical rotary control, so it's easier to adjust settings while driving. This is all before you get into the i4's extremely accomplished performance and handling.
Search used BMW electric cars
Ford Mustang Mach-E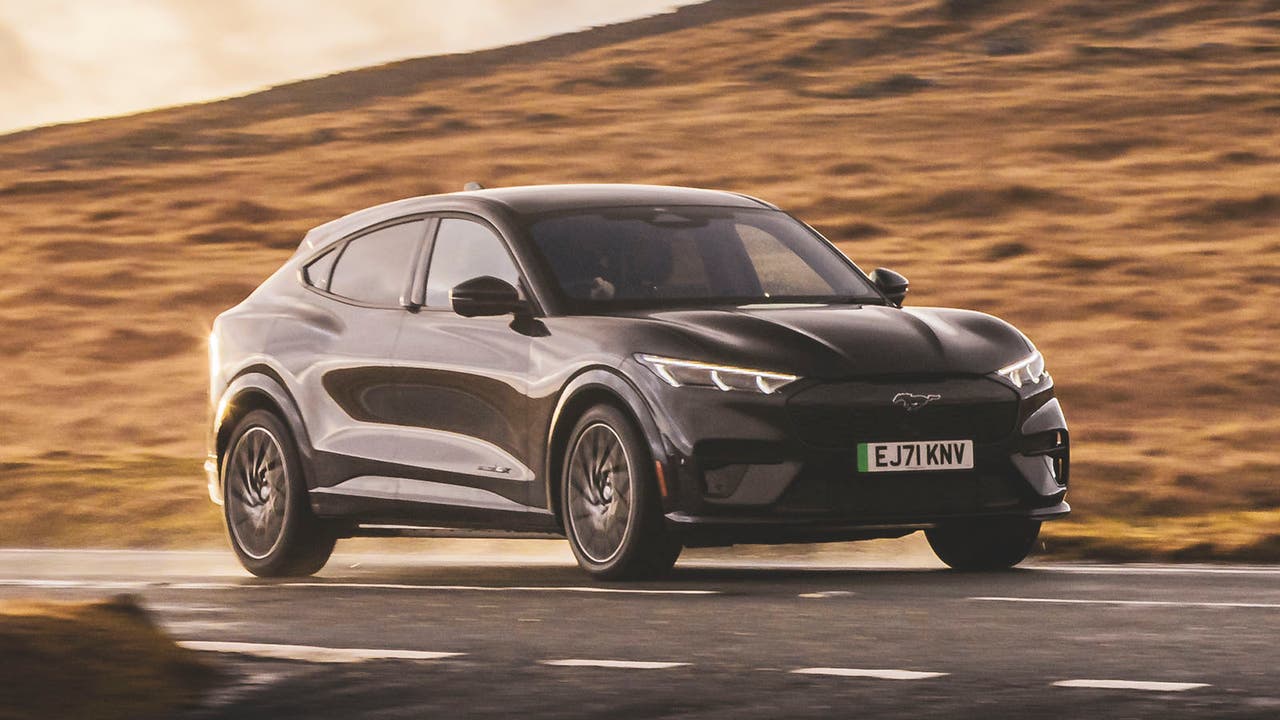 Better than a Model 3 for: ride and handling
The Ford Mustang Mach-E was among the first wave of competitors launched by older brands to compete with the Model 3. Traditionalists may dislike the fact it borrows the name of Ford's iconic Mustang muscle car but, thankfully, the Mach-E has also borrowed that car's sporty handling and well-judged ride quality. As a result, the Mach-E is an easy and fun car to drive, with solid, predictable handling, a keen front end and lots of performance when you floor it thanks to its beefy electric motors.
Check out used Ford electric cars for sale
Kia EV6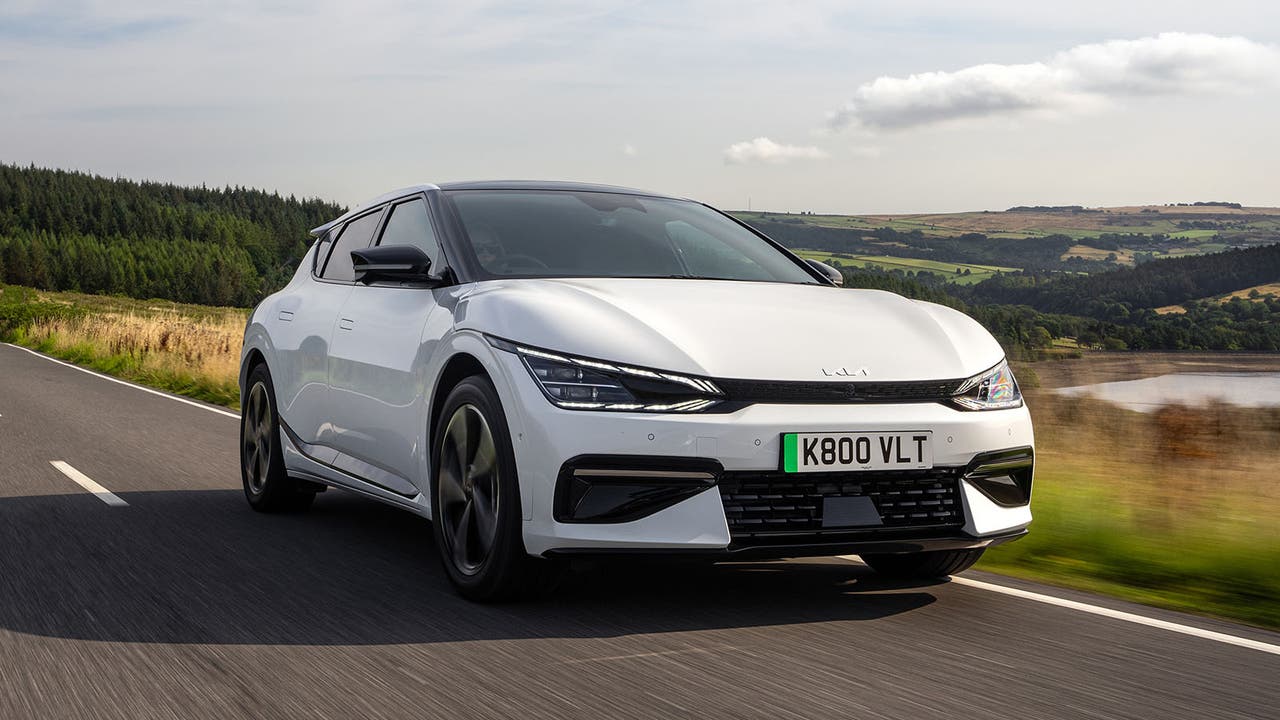 Better than a Model 3 for: desirability
Peel away the concept-car bodywork and the Kia EV6 is essentially the same car as the Hyundai Ioniq 5 above. That's no bad thing because it gets the same grippy, composed handling and soft, forgiving ride quality, along with a similarly vast interior. It also has the company's latest battery and motor technology, giving it a long driving range and rapid performance when you accelerate. Kia's 800V architecture enables ultra-fast charging if you can find a plug that's powerful enough.
Audi Q4 e-tron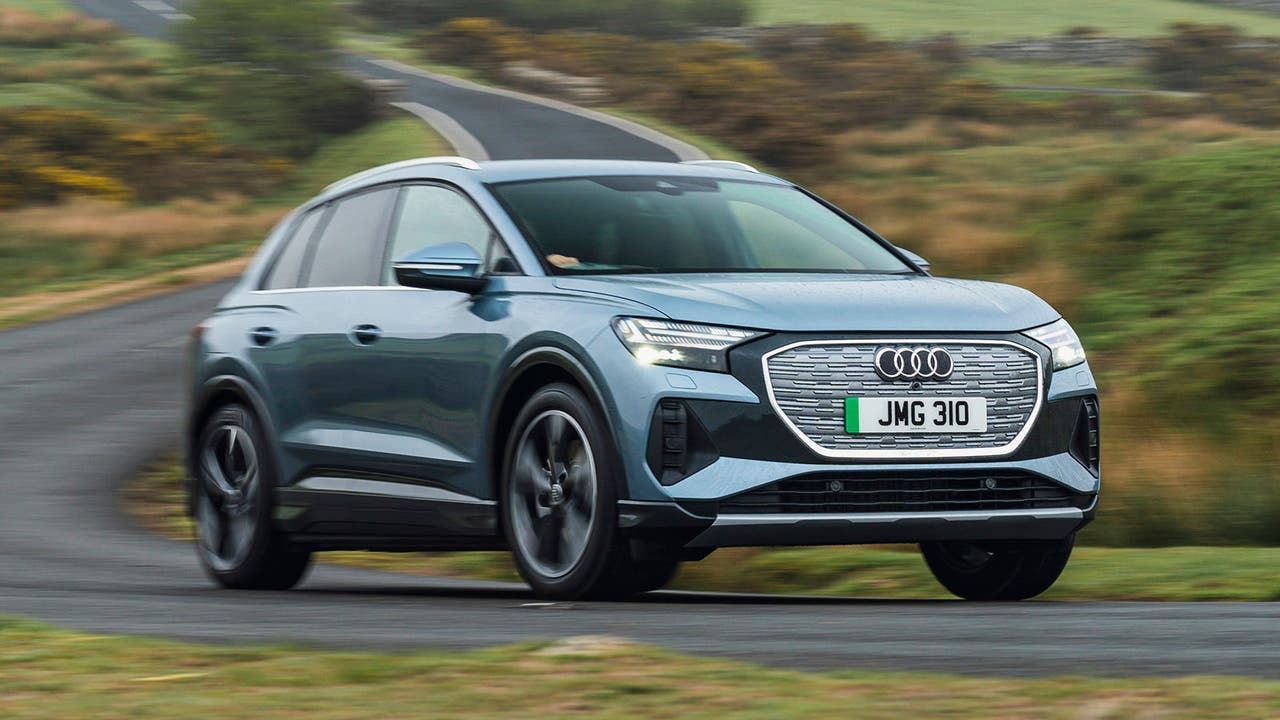 Better than a Model 3 for: ride comfort
For all the Model 3's strengths, it gets a few things wrong – chief among which is the perceived quality in its cabin, which feels a few years behind the premium German brands it competes against. Spend a few minutes on board an Audi Q4 e-tron, for example, and you'll start to see and feel the difference. Interior trim is more solidly screwed together, with fewer creaks and squeaks as you hit road bumps. Where the Q4 really stands out, however, is on the move where its confident and compliant ride irons out the worst of the UK's roads.
Take a look at used Audi electric cars
Tesla Model Y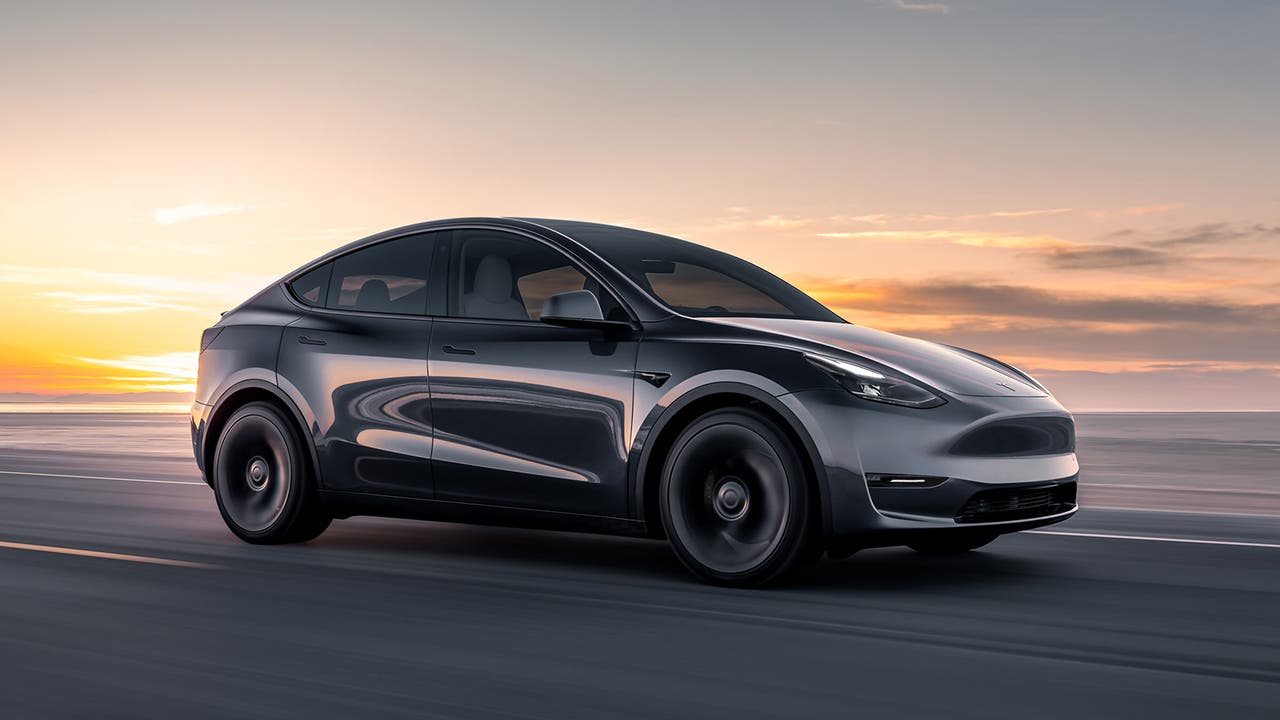 Better than a Model 3 for: practicality
Just because the Model 3 isn't the one for you doesn't mean you need to write off the brand altogether. The Tesla Model Y uses the same battery packs and motors as the Model 3 but fits them to a slightly enlarged, more SUV-shaped body. That means you get a touch more headroom, a little more cargo space and sit a bit higher in the Model Y. Beyond that, the ownership experience is mostly the same as the Model 3 – you get a long range backed up by Tesla's convenient charging network, and the company's latest driver-assistance tech.
Find used Tesla electric cars for sale
Volkswagen ID.5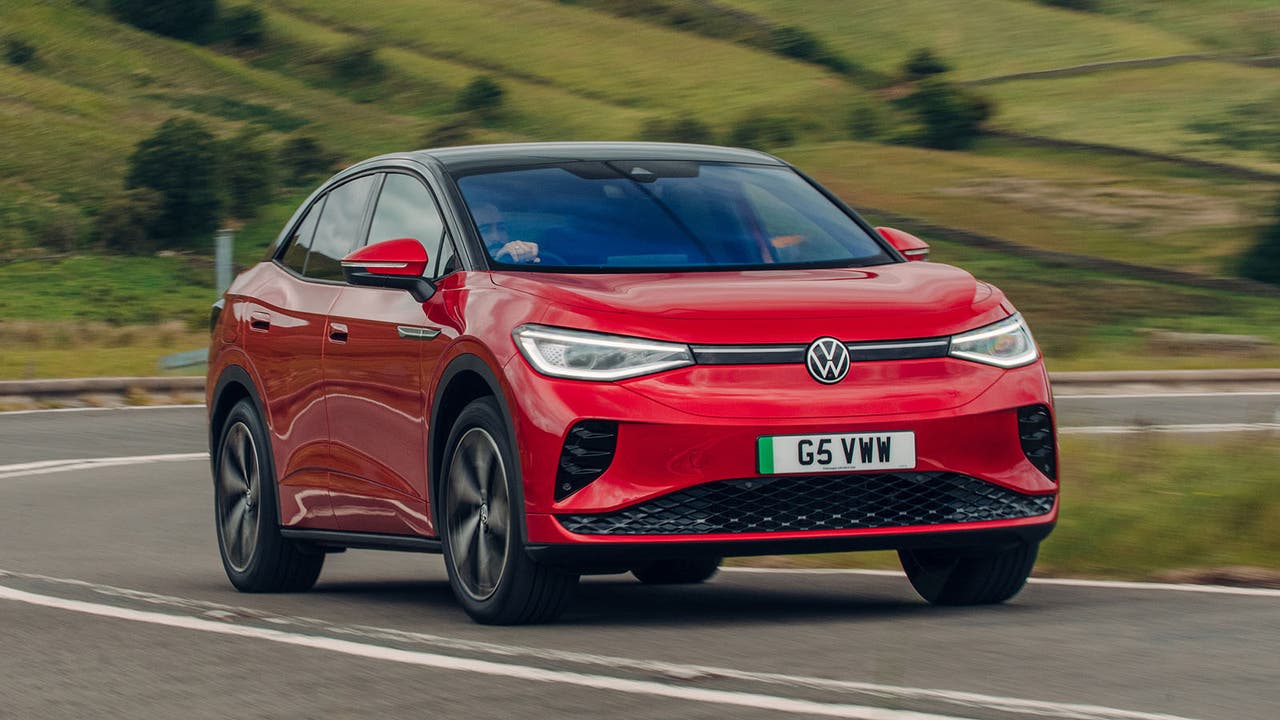 Better than a Model 3 for: equipment levels
The Volkswagen ID.5 sits above the ID.4 SUV and ID.3 hatchback in the company's electric car range. It starts with the ID.4's practical body and then bestows it with a dramatic coupe roofline, helping it stand out from the crowd. Whether you're the driver or a passenger, the user experience is classic Volkswagen – simple and fuss free, save for the fiddly climate controls. You'll find the ID.5 makes the strongest case for itself, however, on the spec sheet, where its equipment levels trump nearly everything else at this price point.
Search used Volkswagen electric cars for sale
Mercedes EQC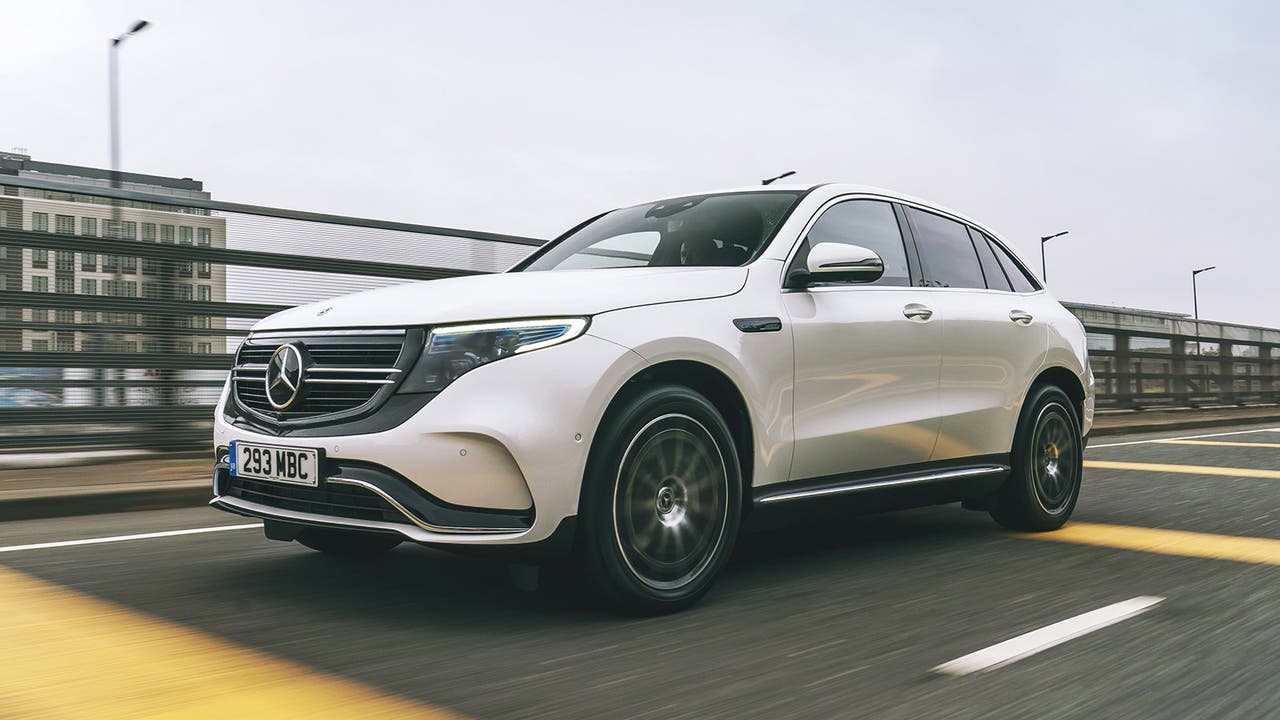 Better than a Model 3 for: luxury
The Mercedes EQC isn't the smallest or most affordable EV in the three-pointed star lineup – both the EQA and EQB SUVs are available for less money. However, more and more EQCs are appearing on the used market with substantial savings over their brand-new prices. If you hunt around for a deal, you'll be getting a seriously luxurious SUV, liberally upholstered in leather, metal and piano-black trim for far less than its original retail price. Big battery packs and big electric motors deliver the range and performance you'd expect in this class.
Browse used Mercedes electric cars
MG4 XPower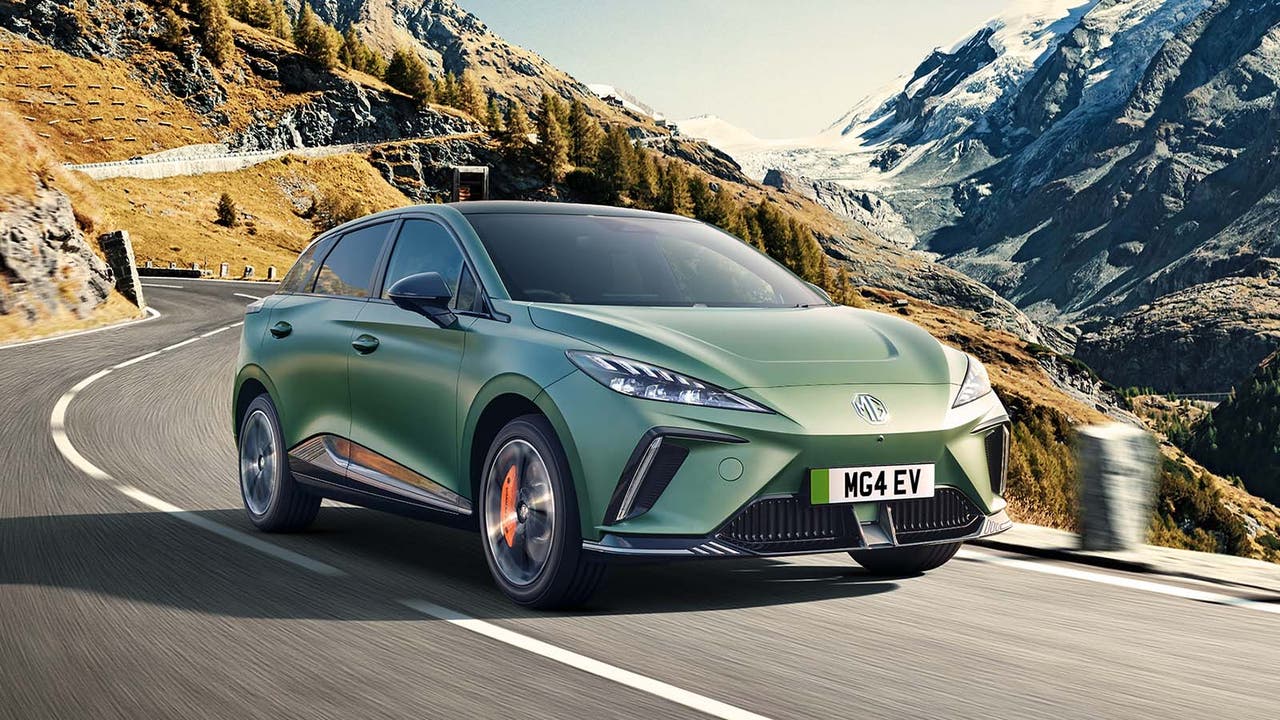 Better than a Model 3 for: performance
At less than 4.3 metres long, the MG4 XPower is quite a bit shorter than a Model 3, so you'll need to sacrifice a little passenger and cargo space if you choose this over the Tesla. Despite its family hatchback dimensions, the XPower weighs in with four-wheel drive and a frankly ridiculous 429hp, all available at a starting price that undercuts even the cheapest Model 3. Of course, if you double your budget, you can choose the faster Model 3 Performance, but nothing is faster than the MG4 XPower for less money.
Great-value electric cars
Motorpoint has a wide choice of nearly new and used electric cars, all with thousands off their brand-new list price. Learn more about living with an EV with our guide to charging at home and our EV jargon buster.
Tesla Model 3 alternatives FAQs