Need boot space and a smooth, quiet ride? These are the electric estates to buy right now
We've seen lots of electric hatchbacks and electric SUVs, but carmakers have been a bit slower to build other body styles.
There are almost no electric convertibles, and only a handful of electric estates – although, as you'll read, more are coming.
Estate cars are great for carrying people and luggage, with a big boot that's accessed by a tall, wide opening. Their low ride height means it's easy to load bulky items – or leggy labradors – and they typically drive as well as hatchbacks or saloons. Add in a clean, quiet electric powertrain and you've got a recipe for a relaxing load-lugger. Here are the best all-electric estate cars.
1. MG 5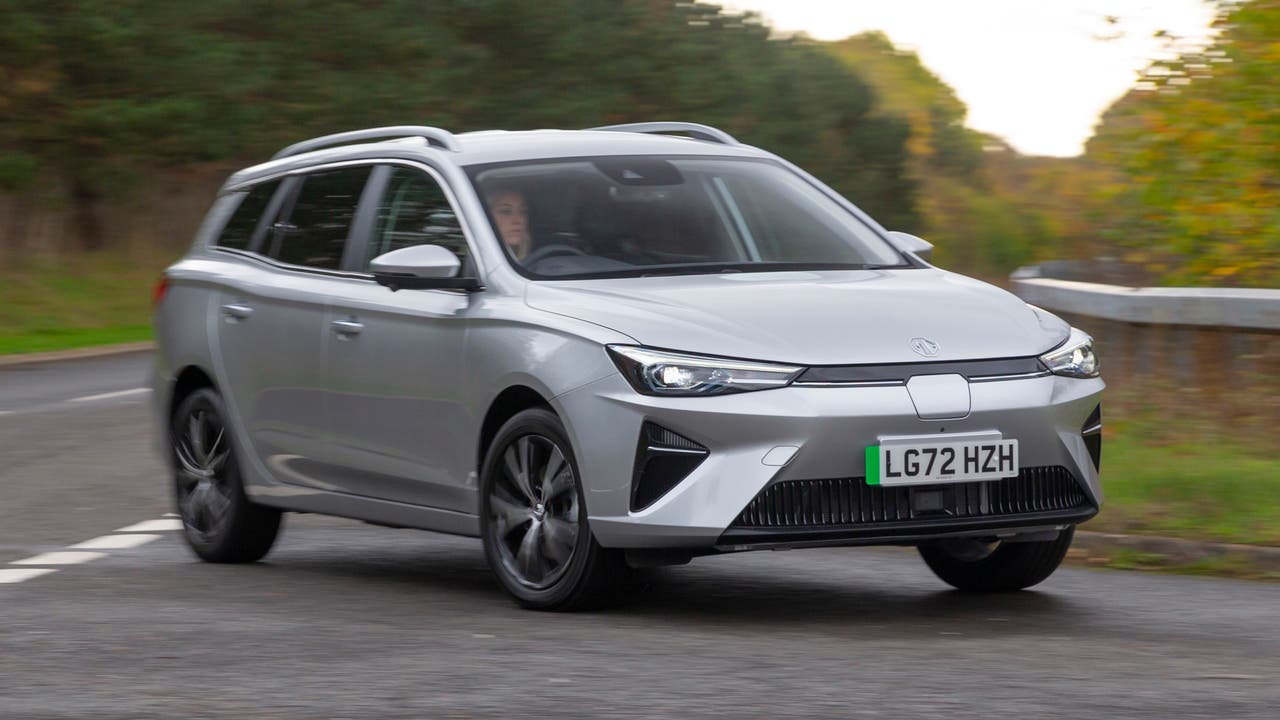 Range: 250 miles
Charging rate: 100kW
Charging time (0-80%): 40 mins
The MG 5 was the first electric estate car for sale in the UK, and was the only mainstream choice for several years. It combines family-friendly space with a cosseting, comfortable driving experience and impressively good value for money. All MG 5s come with a reversing camera, air conditioning, adaptive cruise control, sat nav, keyless start and Apple CarPlay/Android Auto, but used examples cost about as much as a supermini.
2. Porsche Taycan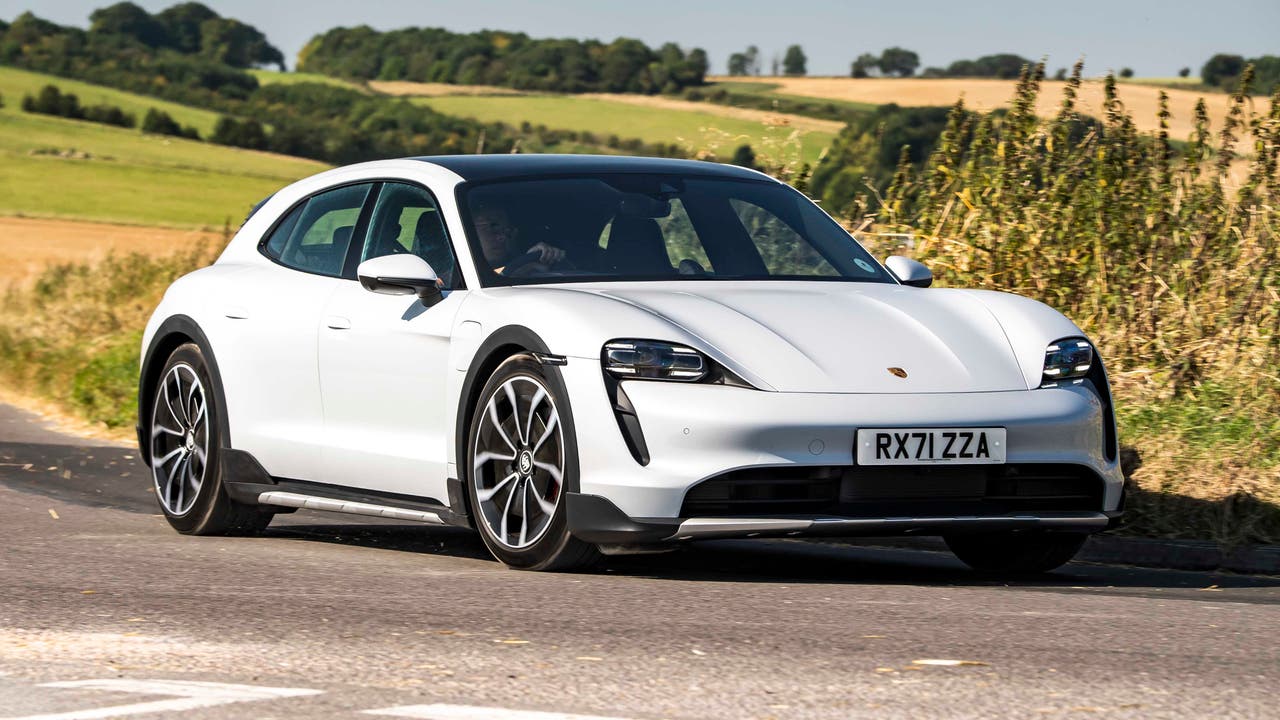 Range: 315 miles
Charging rate: 270kW
Charging time (5-80%): 23 mins
For a while, your only electric estate choices were the aforementioned MG and the Porsche Taycan, and we doubt anyone has ever cross-shopped them given the Porsche starts at £80.000. So, unsurprisingly, the Taycan will comprehensively win in a game of Top Trumps, with up to 762hp on tap in the top-spec Turbo S. Engage all that power and you'll hit 0-62mph in just 2.8 seconds. Almost all versions of the Taycan estate are available in two treatments – there's the Sport Turismo, and the Cross Turismo (pictured) with its higher ride height and body cladding. All versions have the power to rearrange your internal organs.
3. Peugeot e-308 SW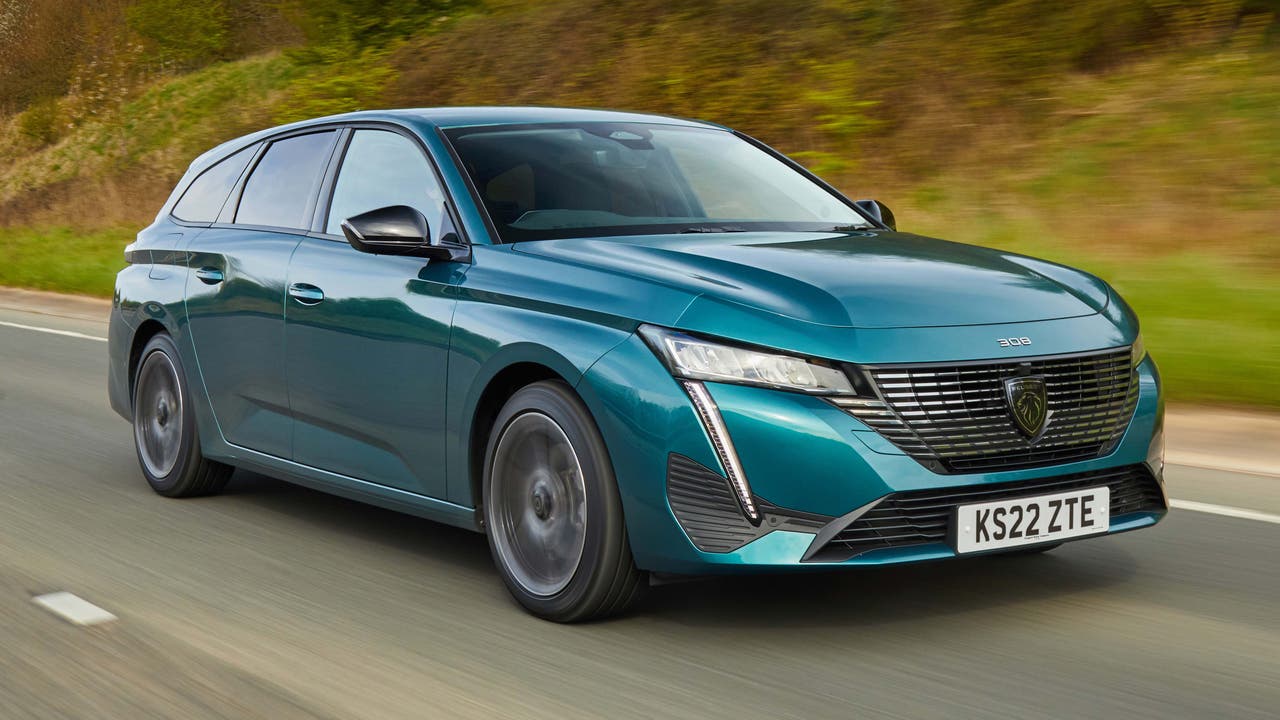 Range: 258 miles
Charging rate: 100kW
Charging time (10-80%): 30 mins
If you want curtain-twitching style for half the price of the Taycan, you need to check out the Peugeot e-308 SW. It's not obviously electric unless you spot its green number plates and blue 'e' badges – you get the same arresting looks that grace every new 308. The similarities continue inside, as the e-308 SW boasts a state-of-the-art interface with a fantastically crisp touchscreen, and a versatile boot.
4. Vauxhall Astra Electric Sports Tourer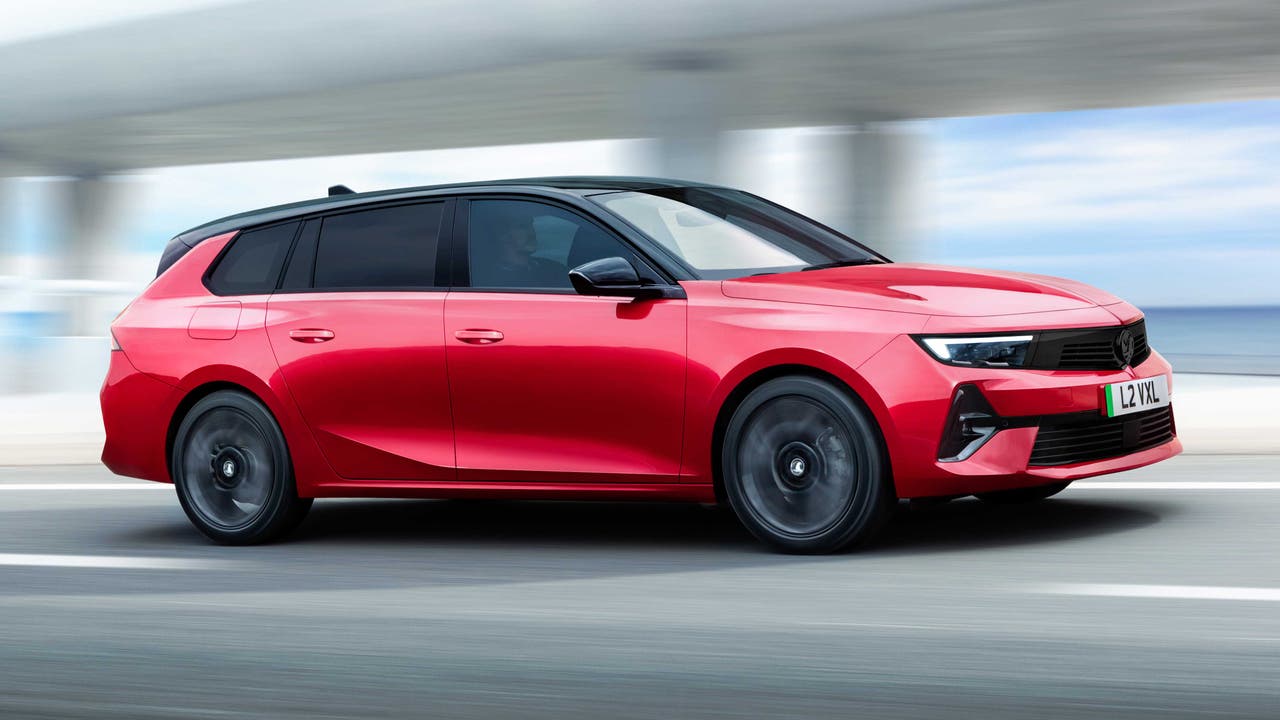 Range: 258 miles
Charging rate: 100kW
Charging time (10-80%): 30 mins
Have you seen that meme with the two Spidermans (Spidermen?) pointing at each other? That's the Peugeot e-308 SW and the Vauxhall Astra Electric Sports Tourer – they both have the same underpinnings and the same focus on stylish design. The Peugeot has a marginally bigger boot, though, and perhaps looks a teensy bit more eye-catching. Inside the Astra, it's screen central, with two 10-inch displays to look at – plus parking sensors, keyless start, 18-inch alloys and a list of active safety features that'd almost make a Tesla blush.
Electric estate cars coming soon
BMW i5 Touring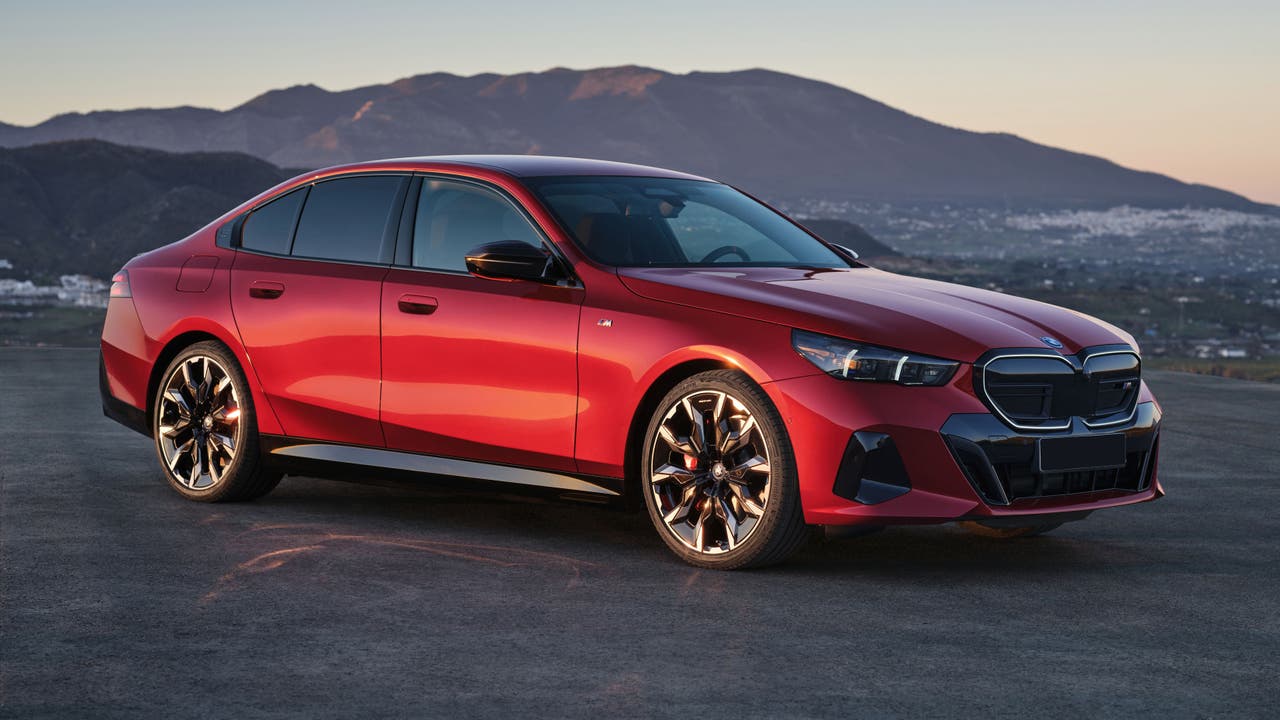 BMW is due to launch the Touring estate version of its new i5 saloon in spring 2024. The i5 Touring will give a massive and versatile boot space, a rapid yet quiet driving experience and BMW's most up-to-date interior niceness.
Audi A6 Avant e-tron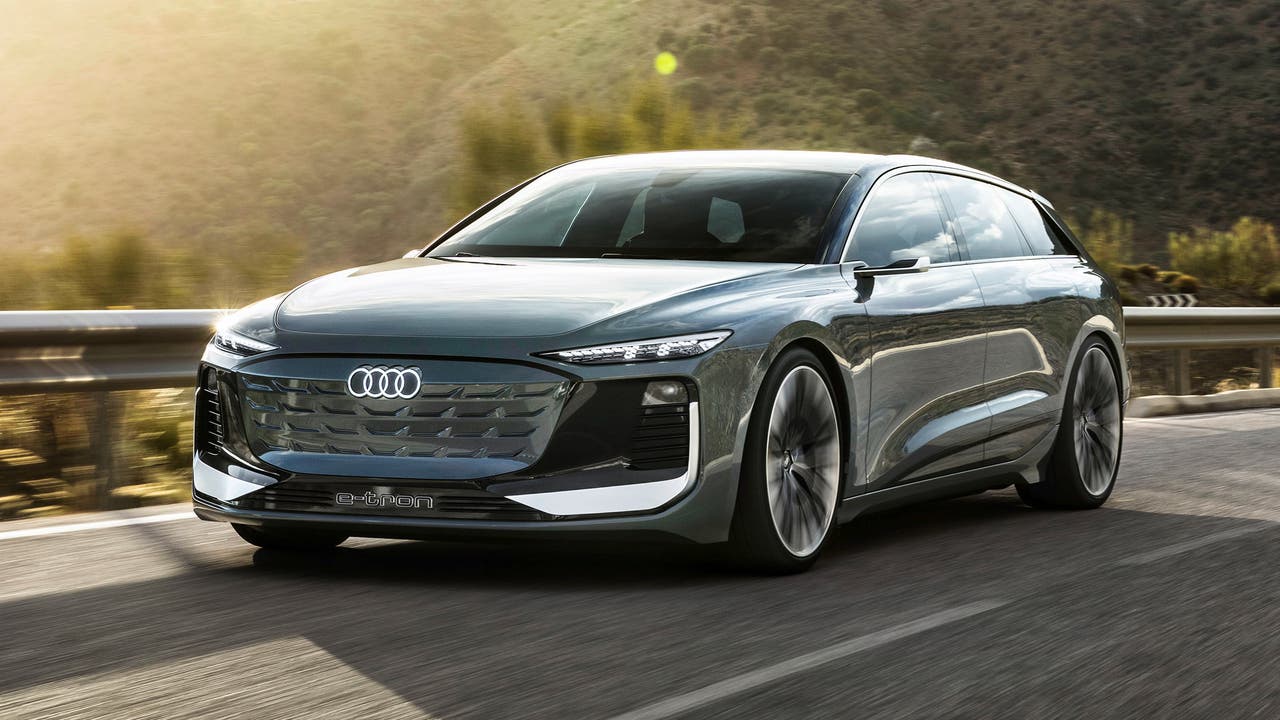 The BMW 5 Series Touring and Audi A6 Avant have long been close rivals, and that rivalry is going to continue with punchy electric powertrains. Its platform will enable super-fast charging – like the Taycan above – and a massive 100kWh battery and, if that's fitted, we expect the Audi A6 Avant e-tron to offer well over 400 miles of range.
Volkswagen ID.7 Tourer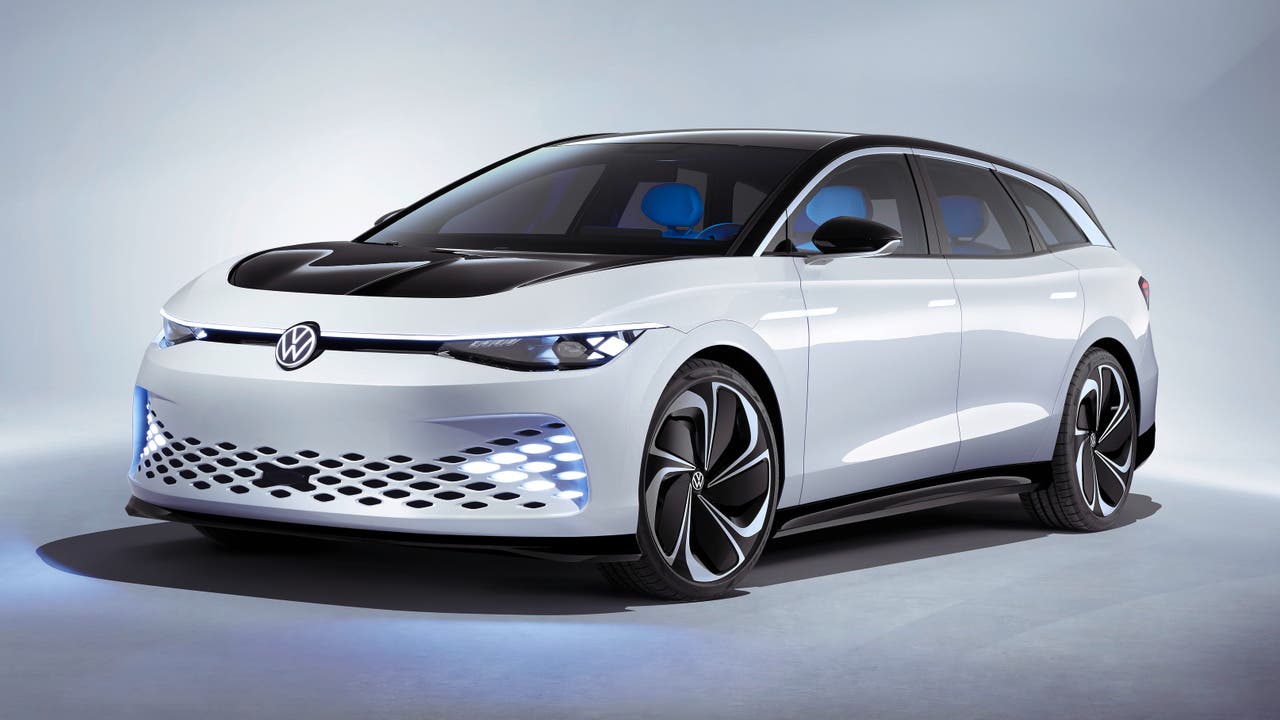 Several years ago, Volkswagen unveiled the ID. Space Vizzion concept and it seems that car previewed a production version. It won't be so wackily named – we expect it'll be called the ID.7 Tourer or ID.7 Estate – but it's likely to look just as sleek as the concept.