Does my BMW have iDrive? How do I use it? If you're at all confused about BMW's infotainment system, read on for a handy explainer
BMW iDrive is the blanket name for the brand's infotainment systems and it's a well-known term with customers and enthusiasts. But what if you're a bit of a BMW newbie, or just want more information on the touchscreen at your fingertips? Well, we've got you covered. First, a quick history of iDrive…
After the first generation of iDrive debuted as a prototype in 1999, it launched on the 2001 BMW 7 Series. It was gradually added to more models, but was criticised for its confusing submenus and unintuitive user experience. That said, its use of a rotary dial to navigate menus was, pardon the pun, revolutionary – it allowed you to keep your eyes more on the road while navigating menus. A few years and generations later, iDrive 4.0 launched in 2012, and this is the first one that looks like what we have today. Touchscreen functionality came in 2016, and a lot of BMWs currently run iDrive 7.0. The brand's very latest models use a Curved Display system with iDrive 8.0 or 8.5 software. These days, BMW's system is considered to be among the very best infotainment systems.
BMW iDrive features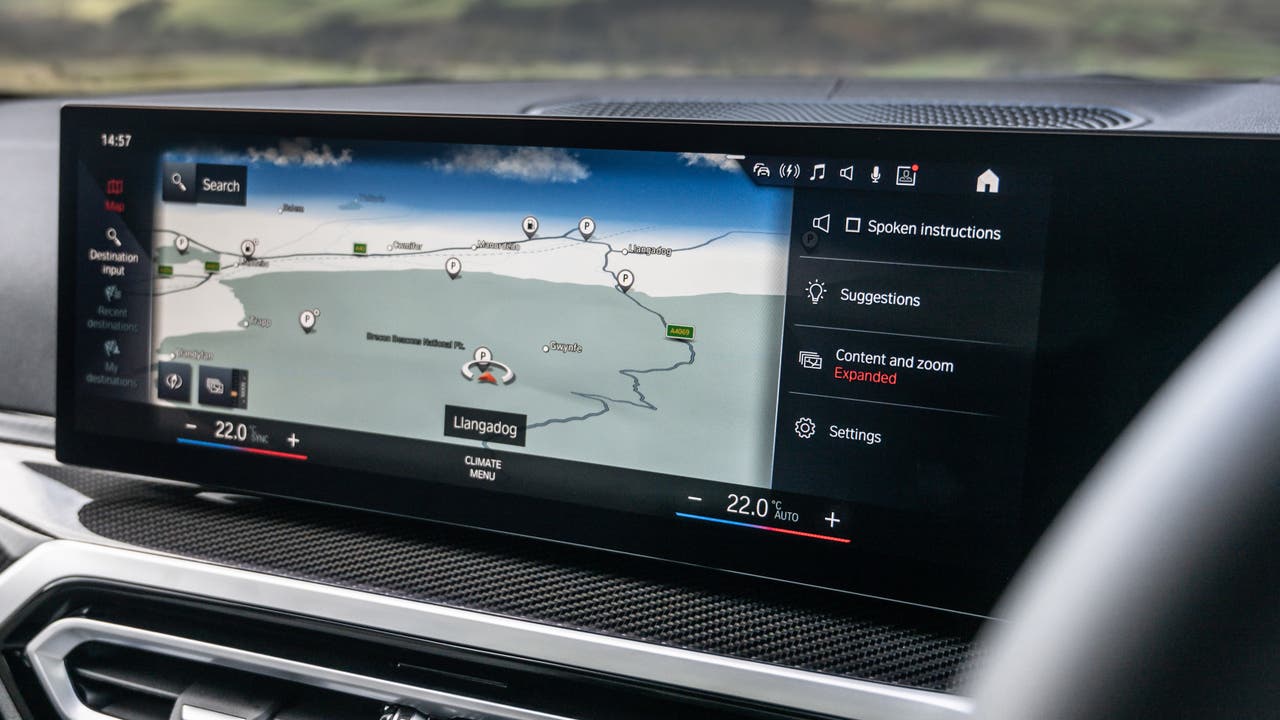 There are simply too many features in a BMW iDrive system to list here, but through the screen you can control the media and radio, navigation and phonebook functions, and much more. In more recent iDrive generations, you can also have a huge range of apps at your fingertips – you can have the Alexa app to add things to your shopping list or turn your home lights off, there are weather apps and parking apps so you can pay for your time in a car park without getting out of the car.
Newer iDrive systems also have wireless Apple CarPlay and Android Auto, so you can use your phone's apps without having to get your phone out of your pocket and plug it in.
How does iDrive work?
Most versions of iDrive are controlled by a circular dial which can be pushed in different directions to navigate around the screen. Modern iDrive generations can be controlled via this dial or via touching the screen, and some lower-end models with BMW's iDrive 8.0 and 9.0 have got rid of the dial altogether.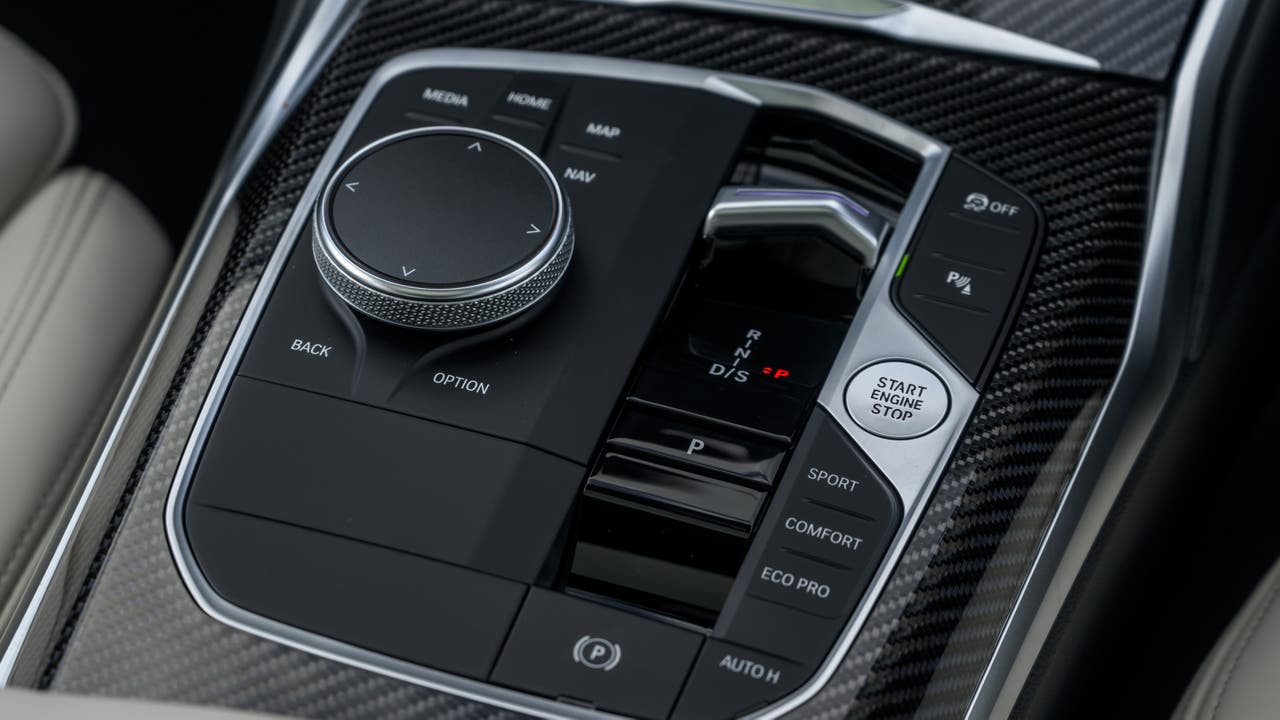 The dial and its surrounding shortcut buttons don't take long to get used to, and they enable you to control the car's functions without looking away from the road for a long time.
iDrive 7.0 – the version you'll find in most 2018-2022 BMWs – comes with two setups. The Live Cockpit Plus setup includes an 8.8-inch touchscreen and a 5.7-inch screen in-between analogue dials, while the Live Cockpit Professional boasts a 10.25-inch touchscreen and a 12.3-inch fully digital instrument cluster. iDrive 8.0 includes a curved one-panel display that includes two large screens.
How to use BMW iDrive voice controls
Voice control has made BMW's iDrive systems easy to use, and newer generations generally understand what you want the car to do. What's more, the voice control is quite clever these days, so you can tell the car that you're cold and it'll automatically turn the temperature up and turn the heated seats on – it'll even recognise if it's the driver or passenger making the request, and turn on the appropriate heated seat. And it couldn't be simpler to speak to the car, as you press a button on the steering wheel and the voice assistant fires into life.
Can iDrive be updated?
Yes, software updates can be deployed from time to time and, depending on the age and model of the car, this will require a trip to a dealer or can be done remotely over-the-air – like a phone update. But we wouldn't recommend trying to update your iDrive from generation to generation, as doing so will need extensive dashboard reconfiguration and coding changes.
BMW iDrive problems
Modern iDrive systems are generally much more reliable than earlier ones, but they may still be prone to glitches given the sheer amount of tech and processing power on board. BMW iDrive problems are usually solved by a software update or a system reset, which may need to be performed by a dealer.
BMW iDrive infotainment review