BMW cars come with a wide range of engines and trims. For these, the company uses various names, acronyms or initials with meanings that might not be obvious if you're not a BMW aficionado.
This short guide will explain key BMW terminology, so you can buy the exact version that suits you best.
Active Tourer
This is the name BMW gives to people carrier models – taller, longer hatchback cars that are great for family buyers. Currently, it's only used on the BMW 2 Series Active Tourer – a five-seat MPV. You can also find the slightly larger 2 Series Gran Tourer with seven seats, which we'll cover below.
Business Media
The Business Media package bundles a selection of options together so you can stay productive while commuting. While the exact package contents have varied between models and model years, it generally adds sat nav, emergency calling, Bluetooth and voice control.
Competition Pack
This package is exclusively offered with high-performance BMW M models and includes a meticulous selection of performance and handling upgrades. The package encompasses specially tuned suspension, along with revisions to the engine for more power.
Gran Coupe
Gran Coupe models adapt the popular coupe recipe by having four doors rather than two. This aims to offer a little of both worlds – the dramatic raked roofline of a coupe with extra doors and a larger rear row for more passenger space.
Gran Tourer
Ideal for large families, the BMW 2 Series Gran Tourer is very similar to the 2 Series Active Tourer but fitted with seven seats rather than five.
Gran Turismo 
Gran Turismo means 'Grand Tour' and, for BMW models, is used to refer to its range of larger, hatchback cars based on the 3 Series, 5 Series and 6 Series. These models gain additional passenger space and larger boot, along with a hatchback boot lid for easier cargo loading.
Model names with 'i,' 'd' and 'e'
All these relevant abbreviations are located at the end of the BMW model names, such as 320d.
• The letter 'i' at the end of a BMW model – for example, 430i – means it's a petrol car. This is a nod to older BMWs which marked out models that used fuel injection.
• The letter 'd' – for example, 520d – indicates that the model runs on diesel.
• The letter 'e' – for example, 330e – is used for BMW's petrol-hybrid models. 
• The letter 'i' is also used as a prefix for BMW's electric cars, like the i4.
M models
M models are designed by BMW's M Performance division and are much faster than their regular counterparts, with a much greater focus on sport and track driving. You get turbo engines, fast-shifting automatic gearboxes and top-tier luxury, along with some of the highest prices you'll find in the brand's range.
MHT
MHT stands for Mild Hybrid Technology. This maximises engine efficiency by recovering energy while slowing down or braking. This setup provides extra power to the wheels, which helps to lessen the strain on the engine and, as a result, reduces fuel consumption. Unlike full hybrids, this configuration cannot solely rely on electricity to power the vehicle and always operates alongside the conventional engine.
M Sport Plus Pack
M Sport Plus Pack – sometimes shortened to MSPP – is an optional extra for BMW models in M Sport trim. The contents of this pack will differ depending on which BMW model you buy.
Usually, it encompasses larger alloy wheels, an upgraded braking system and an improved Harman Kardon audio system.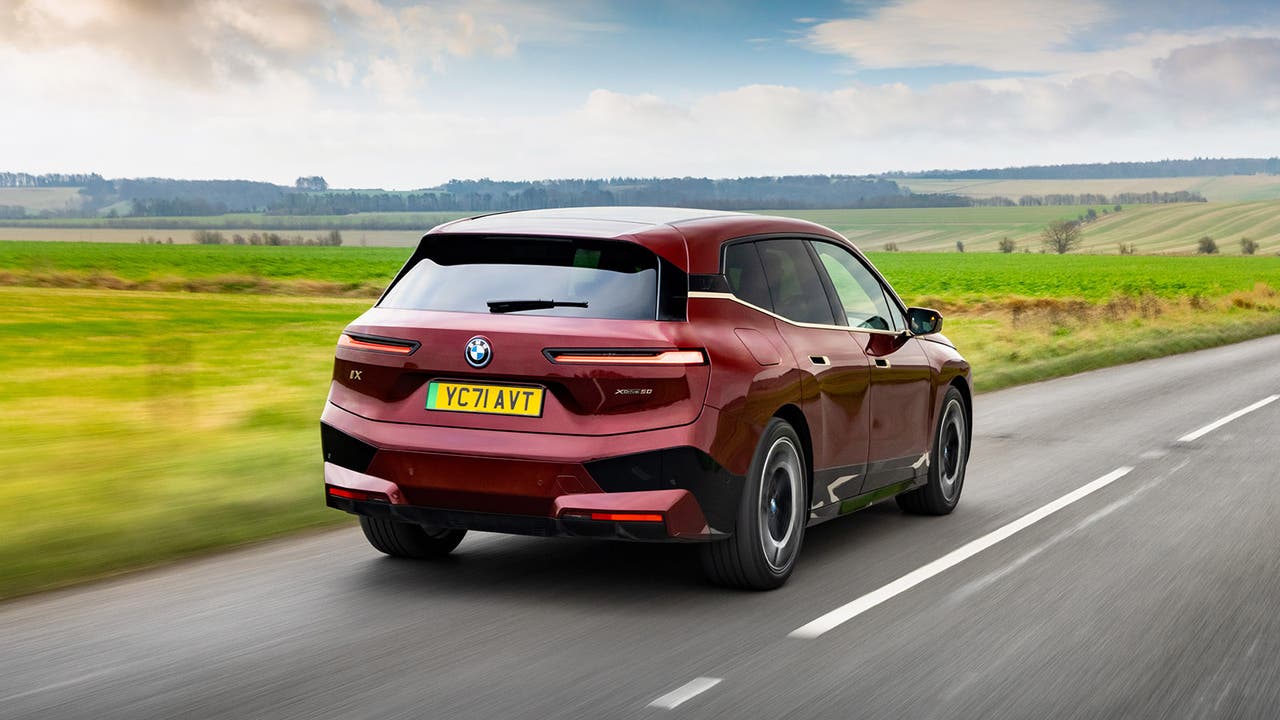 Professional Media
This options package adds real-time traffic updates to the built-in sat nav. Additionally, it boasts an expanded infotainment display with better graphics.
sDrive
This is BMW's name for two-wheel-drive models and is usually only used when the same model line also includes four-wheel-drive counterparts – these are called xDrive and are covered below. The sDrive branding is most common on BMW's SUVs, but most of these sold in the UK come with xDrive four-wheel drive, so sDrive versions are rare on British roads.
Servotronic
This isn't a common BMW term so only the nerdiest will know what it means. Servotronic is the brand's name for its power-steering system. This makes the steering lighter when parking by assisting your turning force with an electric motor.
Shadow Edition
A sportier variant of BMW's M Sport trim. This model features large, sporty alloys along with special dark-coloured styling details in the headlights, front grilles, exhaust tips and bumpers.
Steptronic
Steptronic is BMW's term for the ability to manually select gears in its automatic gearboxes.
Many BMW automatics have paddle shifters mounted behind the steering wheel, allowing you to select your own gear as if you were driving manually. It can be a fun way to drive if you want a greater sense of control over how the car performs, without losing the convenience of a full auto gearbox.
xDrive
In BMW jargon, xDrive refers to four-wheel drive (4WD). If you'll be using your BMW for the occasional bit of off-road driving, you might want to consider an xDrive model for better grip. You can enhance the grip of both two and four-wheel-drive cars in the colder months by fitting a set of winter tyres.
Choose the perfect BMW for you
Now you're armed with all the information to be able to decode BMW's vast range of models, engines and features you can shop with confidence. Check out a great range of nearly new BMW cars for sale.
Written by Oliver Gordan