SKODA FABIA Car Review
Strong, reliable and practical
The Skoda Fabia is the model that is deservedly the backbone of the Skoda success story in the UK.
It highlights all that's good about Skoda: solid, no-nonsense, practical, ultra reliable and a very good value supermini.
The current Skoda Fabia is one of the biggest superminis on the market, with room for four adults and a good sized boot that will cope with holiday cases as well as the weekly shop. The interior is also typically Skoda - nothing flashy but all the basic essentials you need. The fabrics and trim are hard wearing and well put together.
The Skoda Fabia's other great appeal is that it gets the latest engines and technology from parent company Volkswagen, which means a strong line-up of petrol and diesel engines. Plus, the Skoda Fabia is a good drive. Why not find out for yourself and take one for a test drive?
* Good value * Strong reliability and practicality * Hard wearing interior *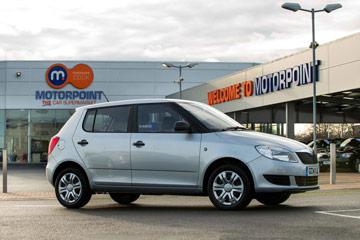 ---