BMW 2 SERIES Car Review
A fantastic handling coupe!
BMW look as if they are trying to fill every number from 1 to 10 with the 2 Series, the newest arrival.
The 2 Series obviously fills the gap between 1 and 3. Think of it as a car with more style and attitude than the smaller 1 Series, but smaller and sportier than the 3 Series, but still every inch a BMW.
It comes in four body styles, the Coupe for buyers wanting maximum sportiness - rear seat space is limited - while the Gran Tourer is like a mini people carrier for buyers who need more in the way of practicality. Plus, you can get the Active Tourer and the sleek-looking convertible.
The 2 Series is an excellent drive with sharp steering, slick handling and depending on which engine a good turn of speed but still economical. The five door Gran Tourer has plenty of practicality with room for four and reasonable boot space, but nevertheless it still makes for a thrilling drive for a family car.
* Yet more choice from BMW * Both good to drive * Good economy to go with driving pleasure *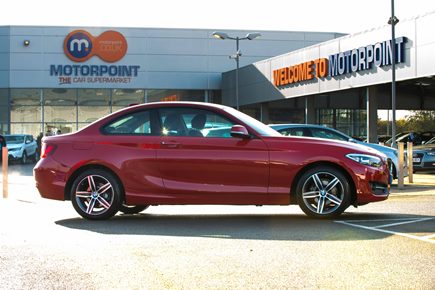 ---