Buying Your First Car
Are you tired of planning your social life around bus and train timetables? Or fed up of depending on lifts from your friends and parents.
Buying your first car can be overwhelming, but we're here to make it as easy and stress free as possible with a large choice of cars plus buying and delivery options that work around you.
Browse our full range, or choose based on your budget, preferred body style or fuel type.
Price Promise
We're never beaten on price
Choice
1,000s of of cars to choose from
Buy your way
Buy in-store or online, 7 days a week
Find your first car at a price that suits you
Buying your first car is an exciting time and a rite of passage for many. You can browse all our cars online at your leisure, or visit us in store where one of our team will be on hand to help you find the perfect first car. What's more, we will never pressure you into buying a car that you don't want, so you can browse at your leisure.
Narrow down your choices by shopping by budget.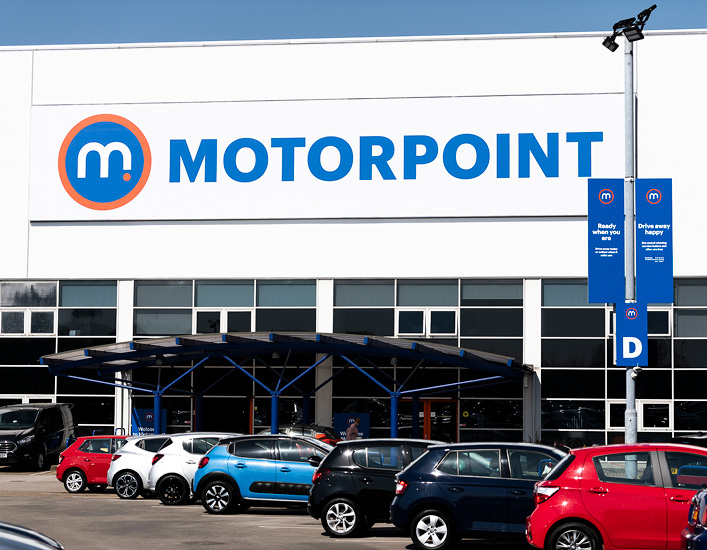 Visit us in person & go for a spin!
When you visit us in store you can discuss your options in person or browse at your leisure. Ask for a set of keys so you can sit inside and imagine life in your new car, from the feel of the steering wheel to the comfort of the seat… and how good you'll look on that first obligatory trip to a drive through with your friends in your new set of wheels!
Bring your driving license (and another form of ID) with you, and you can even take your shortlisted cars out for a test drive to get a real feel for how they perform and to help you work out which is the best one for you.
Huge choice of cars, all available at unbeatable prices!
At Motorpoint there is no need to haggle, as nobody beats us on price. If you find a like for like car at another dealer within 7 days of buying yours, we will refund the difference and give you a £50 Amazon voucher.
Remove the stress and worry of last minute repair costs by choosing a nearly new car. All our vehicles are covered under a warranty, helping you avoid the financial implications of unexpected breakdowns.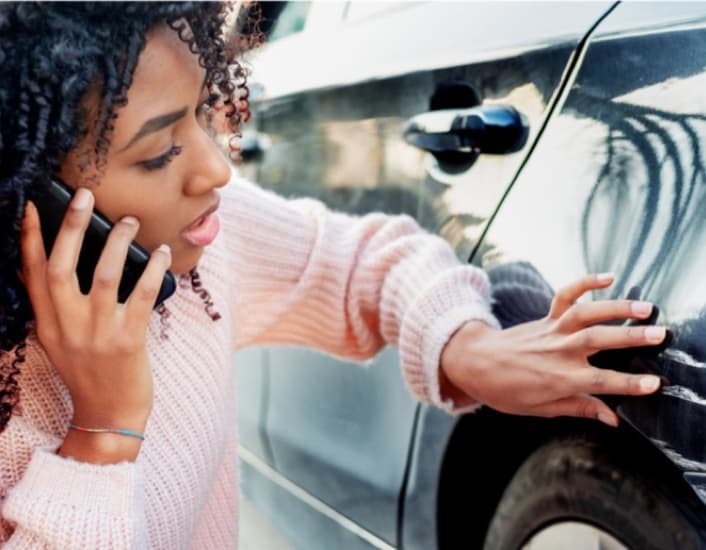 Extend your warranty for added peace of mind
All our cars are covered under a warranty, so you don't have to worry about the unexpected costs of a breakdown. For added reassurance after buying your first car, consider adding an extended warranty to your purchase.
This will cover you in the event of an electrical or mechanical failure, or the breakdown of your vehicle.
Buying your first car - your questions answered
We'd always recommend starting your car buying journey with a list. Work out what features and specification are important to you and take it from there.
You should think about and set a budget, whether you are paying for the car outright or opting to purchase a car on finance (what can you afford to pay each month). Don't forget the cost of tax, insurance and ongoing maintenance of the vehicle too.
Finally research different types of cars, visit car retailers and go on a test drive. Nothing beats sitting inside a car and realising that this is the one for you.
A newer car is generally considered to be safer. However cars come with a whole host of features to keep you safe whilst on the road.
The best place to research the safest cars is to find out there Euro NCAP rating, the higher the star rating the safer the car.
You may want to keep an eye out for features fitted on the vehicle for added safety such as Anti-Lock Braking (ABS), Auto Emergency Braking (AEB), parking sensors and more.
There are many benefits to buying a nearly new car as your first car. All our nearly new cars come with a warranty (some even with their original manufacturer's warranty), so peace of mind comes as standard, should anything unexpected happen.
You also get much better value for money buying a car that is a few years old as opposed to one that is brand new. Cars will depreciate more in the first 12 months, after which the rate of depreciation slows down. So you can get a nearly new car at a huge saving compared to the cost when brand new.
Finally the mileage will be much lower on a nearly new car as opposed to an older vehicle, so will have less wear and tear.
A new road tax system came in place on 1st April 2017, simplifying how much we pay for road tax. All cars manufactured after this date now have a fixed road tax charge. Annual costs are as follows:
Electric vehicle - free
Petrol or diesel vehicles - £155
Alternative fuels (e.g. hybrid) - £145
For vehicles that had a price over £40,000 when new, the road tax has an additional £355 levy for the first 5 years.
Call 01332 227227 to speak to one of our advisors about your first car today.