What Is A Car Infotainment System?
24 September 2021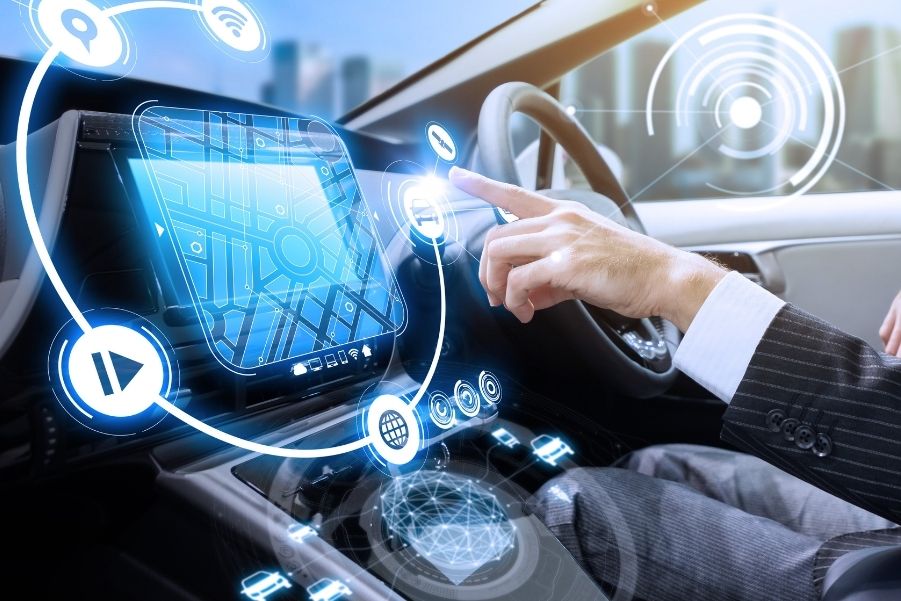 Photos © 2022 Motorpoint
You may have noticed that a lot of modern cars come fitted with an infotainment system, but what exactly is one? And how can it make your driving experience easier?
What Is A Car Infotainment System?
An infotainment system comes in the form of a touch screen or display that is mounted on the dashboard in the centre of a car. It houses a combination of systems that provide both entertainment and information… hence the name infotainment.
These are different to navigation systems (that just control the sat nav feature in your car), and can be used to sync with your smartphone, access satellite radio, advanced features of your car and much more.
What Features Are Included In An Infotainment System?
You will find any combination of features incorporated in your car's infotainment system, all easily accessible from one central console. Some of the most common features you will find are:
Touch screen display – allows you to control your vehicle's infotainment features using touchscreen. These displays can range in size, with some being as large as 20"!
Smart phone pairing – connect your phone to your car via Bluetooth, so you can take calls, read SMS' and play your music through your car's stereo
Android Auto / Apple CarPlay / MirrorLink – connect to and mirror your smartphone. The infotainment will present a selection of car-friendly apps on the screen (e.g. audio, calls, navigation), so you can control your phone from your car.
Digital and analog radio tuner – access your cars DAB and analog radio stations and scan for your favourites.
Advanced vehicle functions – they also support some of the more higher specification features in your car such as the displaying the video from your parking camera, climate control, and lighting functions.
Can A Car Infotainment System Be Retrospectively Fitted?
The short answer is no. If your car doesn't already have one in place, then you can't fit one after it has been purchased.
If you already have one fitted in your car, just like a phone there are often updates available for these.
Which Manufacturers Install Infotainment Systems In Cars?
You will find that there are a whole range of manufacturers that offer an infotainment package, and it's not just the premium ones.
Look out for references to names such as Mercedes MBUX, BMW iDrive, FordSYNC (add more), when shopping for your next car
Feel Like You Are Missing Out On The Infotainment Experience?
At Motorpoint we have a great choice of nearly new cars, many fitted with infotainment systems to keep you connected whilst you are on the move. Browse our range online, or visit your nearest store to see how they work in person.