MMI stands for 'Multi-Media Interface' and is Audi's brand name for its infotainment systems. These units give owners access to on-board information and entertainment services such as satellite navigation, music streaming, vehicle settings and location-based services.
MMI is equipped as standard to all recent Audi models and is the brand's answer to systems like BMW's iDrive and Mercedes MBUX, which do more-or-less the same thing. It's been joined in recent years by Audi's Connect suite of digital services, expanding overall MMI functionality. Keep reading to learn more.
What is Audi MMI?
MMI is the standard-fit infotainment setup Audi includes with all its vehicles. It first appeared in the 2002 Audi A8 luxury saloon and has since spread across the German brand's entire range.
Like other infotainment systems, Audi MMI includes radio and music playback services, sat nav and related location-based services, and allows access to vehicle settings so you can tailor your on-board experience.
What is Audi Connect?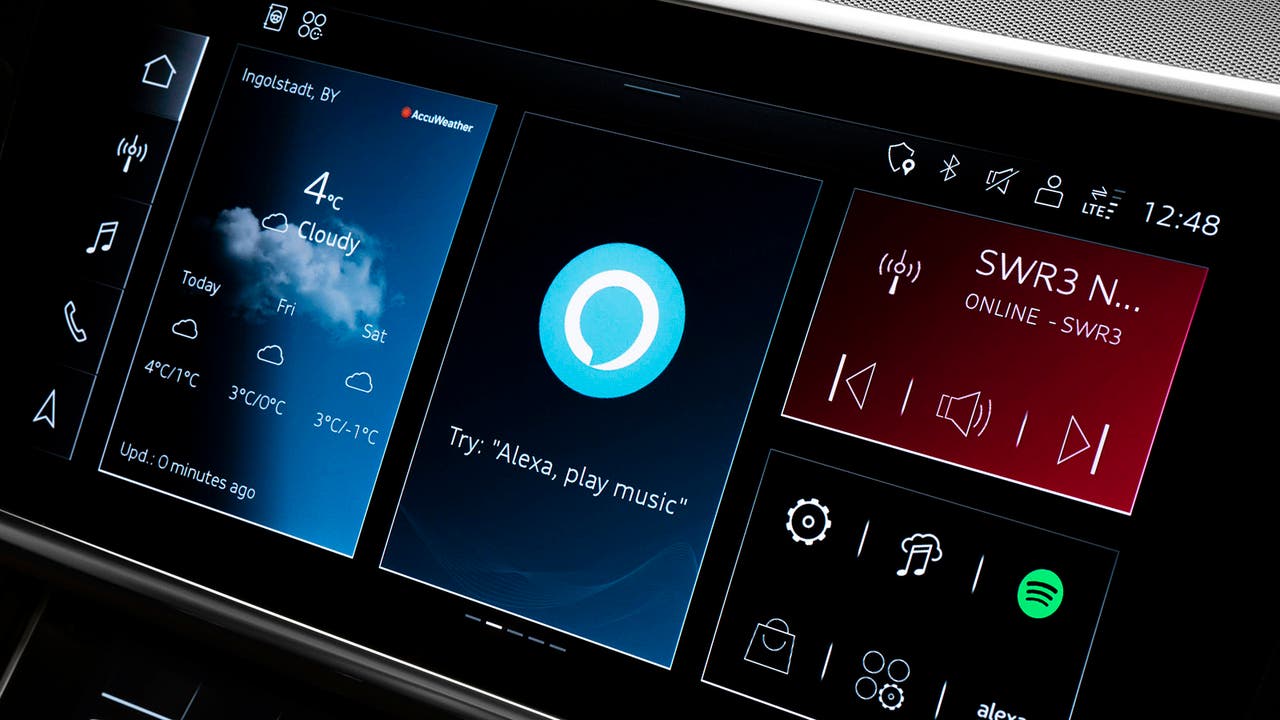 Audi Connect is the brand's name for its lineup of digital services. You need a licence to access these functions, which is usually sold with the car to its first owner. If you buy a pre-owned Audi that can make use of these services and find that the licence has expired, you'll need to purchase a new one from Audi.
Connect services include location-based searching for nearby points of interest and integration of the myAudi smartphone app with your car's infotainment setup. You'll also find information on available parking places, local fuel prices and up-to-date weather forecasts, all based on your current location. Plus, the setup integrates Google Earth into the sat nav, giving you a full-colour, high-resolution view of the world around you.
Which Audi models have MMI?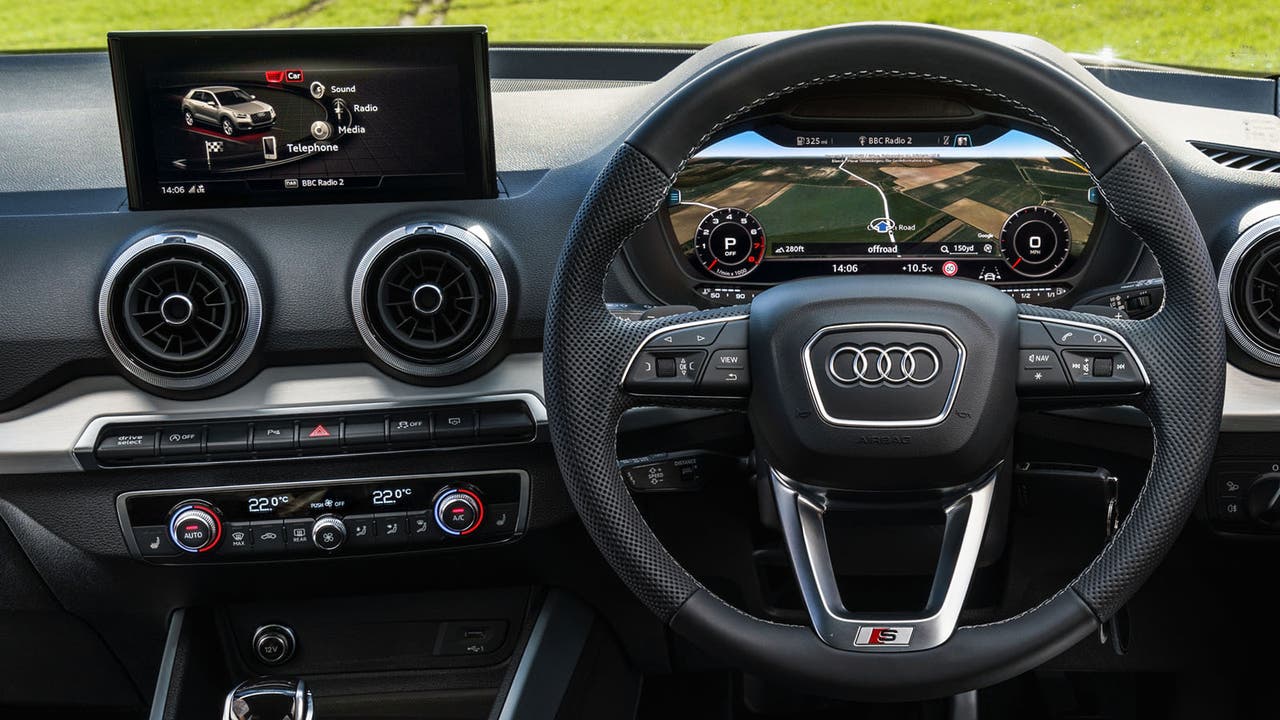 If you're looking at any Audi from the last decade, every single model will be equipped with a standard MMI infotainment system. That means every model from the affordable A1 hatchback all the way up to the luxurious e-tron electric SUV, will include an MMI setup in the dashboard.
The only slight caveat to this is the TT sports car and the R8 supercar. As part of these models' driver-focused billing, they don't include a central infotainment screen and, instead, exclusively use the Virtual Cockpit screen behind the steering wheel as their MMI interface. That means only the driver can interact with the system, so you won't have to suffer your passenger's awful taste in music!
Which Audi MMI system do I have?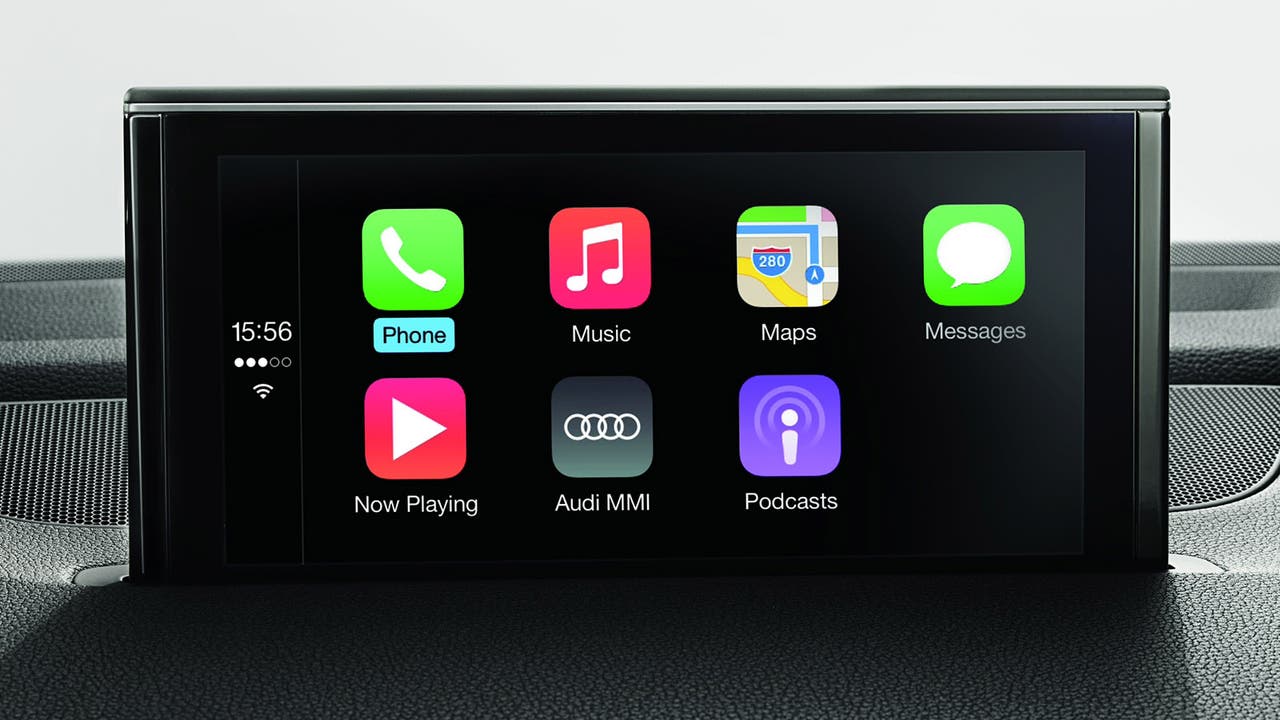 MMI systems have a version information screen that can tell you which MMI setup you have, along with the software version and, if your car has built-in sat nav, what map version you have installed. This screen can be accessed by first pressing either the 'Setup' or 'Menu' button, depending on what MMI system you have, and then by navigating through the menu to 'Version Information'.
At the top of this screen, you'll find the software version displayed as a code. The prefix of this code is the specific version of MMI hardware fitted to your car, for example 'HN+' or 'MSTD'. The string of numbers that follows this prefix is the specific software version installed on your MMI hardware. If you have built-in navigation, a code below the software version will tell you which map version it's running.
How do I use Audi MMI?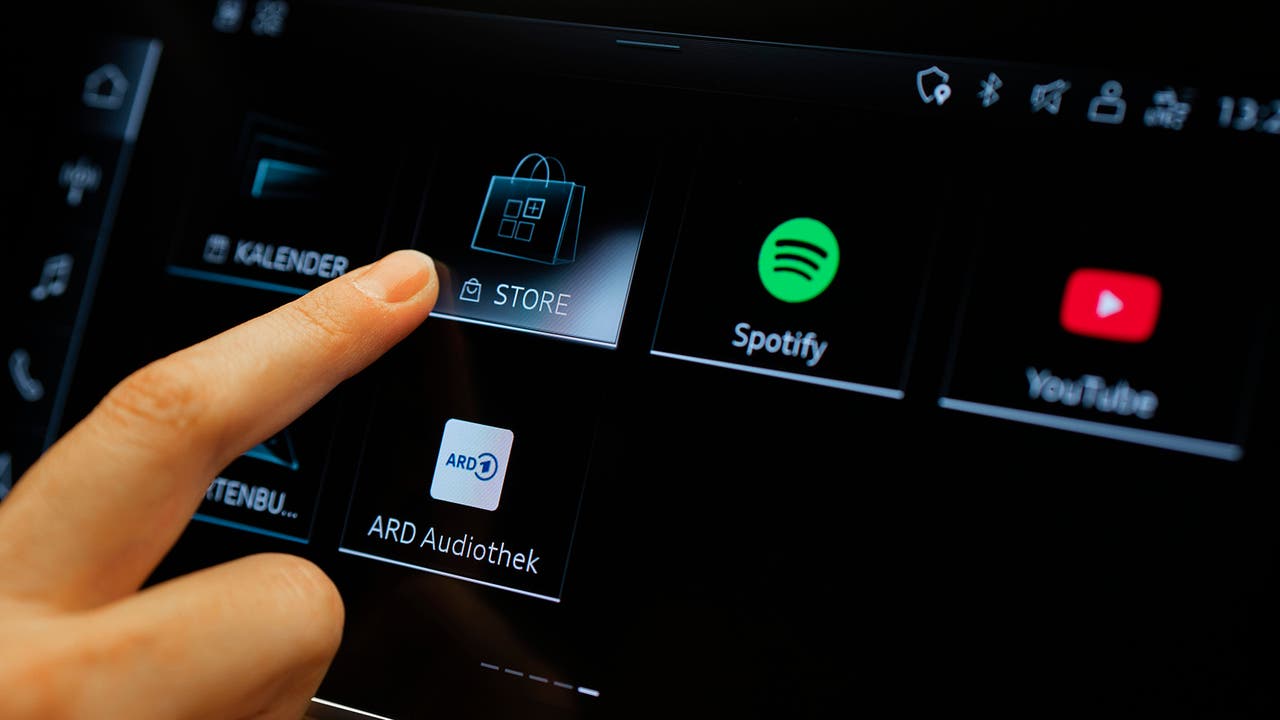 Most MMI systems are mainly controlled via an infotainment screen in the middle of the dashboard. Earlier MMI systems had shortcut buttons and a multi-directional scroll wheel to navigate through the menus but these have now mostly been replaced by touchscreens.
On touchscreen MMI systems, you'll find virtual shortcut buttons along the side of the screen allowing you to quickly swap between the most common functions such as music and navigation. You can then touch the on-screen controls to make setting changes.
How do I use Apple CarPlay or Android Auto with Audi MMI?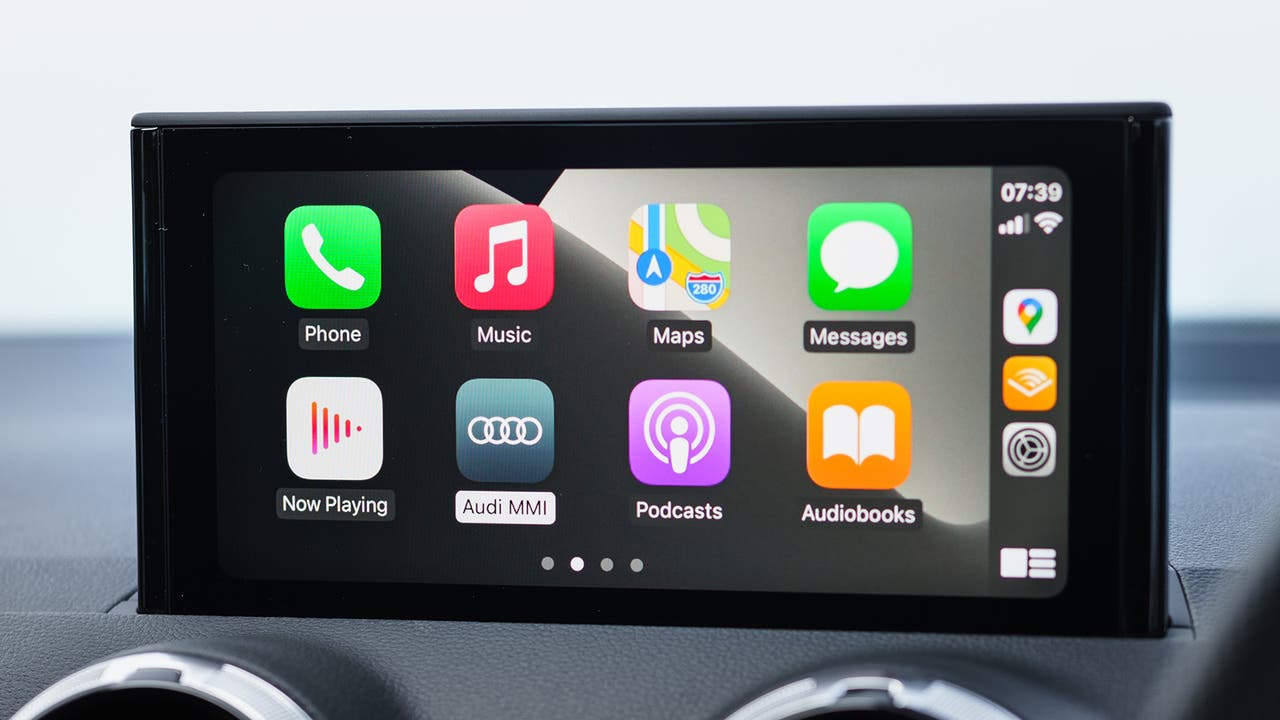 Newer MMI systems include wireless Apple CarPlay and Android Auto. Simply connect your phone via Bluetooth as you would do normally and, when prompted by the MMI screen, select the option to use either CarPlay or Auto. On older Audi models, you'll need to connect your phone via a USB cable to the car to access these functions – connecting your phone will bring up a prompt on the screen asking if you want to use either Apple CarPlay or Android Auto.
Once connected, you will be able to use any of your smartphone apps that are compatible with Apple CarPlay or Android Auto. This means you can use your own preferred navigation app such as Google Maps or Waze, while also listening to your personal playlists via Spotify or Apple Music, for example.
What functions does Audi MMI control?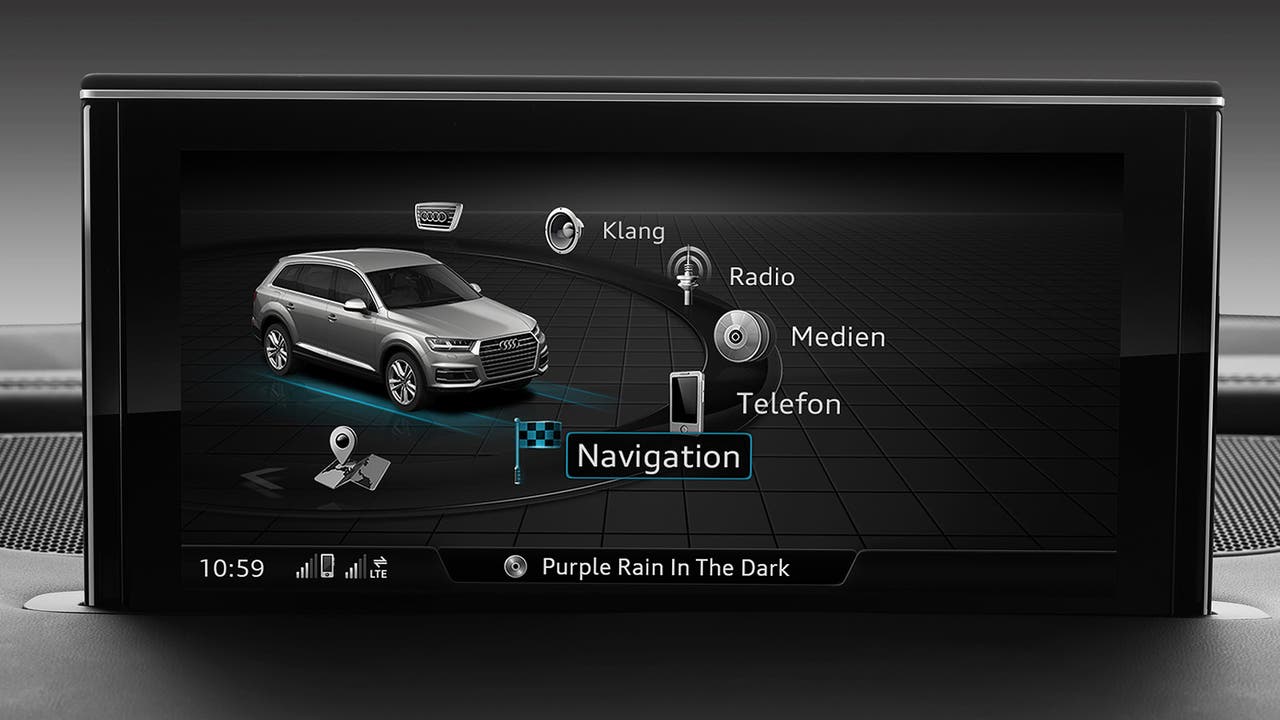 The key functions you can access through Audi's MMI system are:
Navigation – you can use either the built-in sat nav if your Audi is equipped with it, or access a third-party app such as Google Maps through Apple CarPlay or Android Auto.
Music and audio – you're no longer confined to a handful of scratchy FM radio stations because MMI allows you to play your favourite music or audio services through your car's stereo. This includes music streaming apps such as Spotify or Apple Music, or podcast and audiobook providers such as Audible.
Phone – the only safe and legal way to take a phone call on the move is through a hands-free system like you'll find built into Audi's MMI. The latest MMI systems also allow you to ask the voice control to read out text messages and then send a reply by speaking it.
Vehicle settings – this lets you adjust various settings for the car's hardware such as seats, lighting or user preferences. You can also adjust the 'Individual' setting on cars that have Audi's Drive Select system, which changes the sharpness of the throttle, the firmness of the suspension, and the steering weight.
Audi Connect – this is Audi's suite of digital services including location-based searching for points of interest, parking spaces or nearby fuel prices.
Is Audi MMI any good?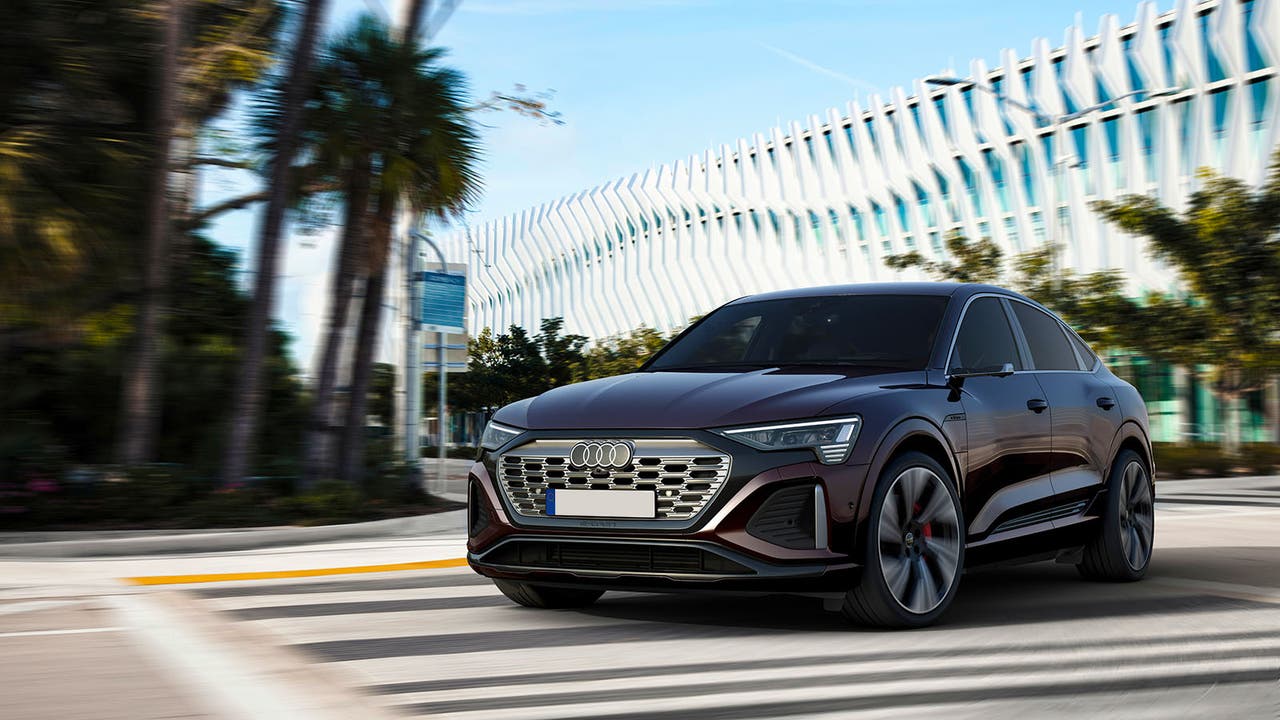 We think Audi's MMI system is one of the better infotainment setups on the market, although it may play a close second fiddle to BMW's iDrive system. Menus are generally clearly laid out and most options are intuitively labelled and presented. Plus, the responsiveness of Audi's touchscreens is mostly excellent with good resolution and neat graphics. We especially like the way the system integrates with Audi's Virtual Cockpit digital driver's dials, with features like a fullscreen sat nav map directly in the instrument cluster.
Our only complaints about MMI are relatively minor. On more affordable versions of the A1 and A3, you'll find screens that are comparatively smaller than the ones you'll find in larger and more expensive Audis. While these screens function perfectly well, their layout can feel slightly cramped with a little too much information packed into one view. We're also not huge fans of Audi's dual-central-screen setup on larger cars such as the Q8 – these swap out the traditional knobs and switches for the heater and AC, with a touchscreen to handle those functions, which we feel isn't as easy to use while driving.
Fancy a high-tech, nearly new Audi?
Shop Motorpoint's huge range of nearly new Audi cars. For a glimpse at the kind of on-board car tech we could be enjoying in the near future, check out our picks for the best cars coming out in 2023 and beyond.