Audi's S Line trim brings sharp styling and extra equipment without higher running costs. Here's what it means and what you get
Nearly every carmaker has a sporty looking trim level these days. Mercedes has AMG Line, BMW has M Sport and SEAT has its FR trim, to name just three. Audi was one of the first brands to offer a sporty-looking trim, introducing its S Line trim as a special-edition Audi TT way back in 2001.
Audi S Line is a mid-to-high spec trim level, with sharper styling than Audi's lower-spec SE, Technik and Sport grades. Its sporty styling and big wheels are usually paired with the same range of engines as lower-spec cars, giving you a car that looks the business without the high running costs of high-performance models.
Audi S Line features
Exterior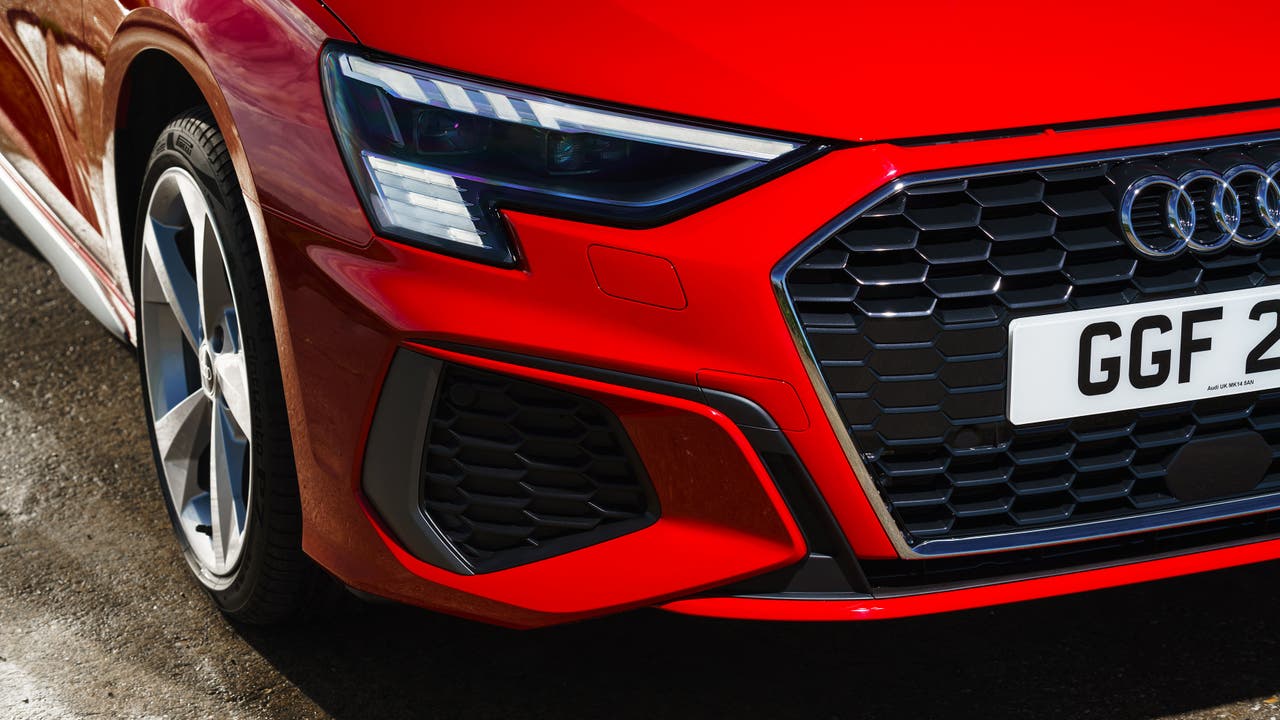 S Line badging
Restyled bumpers and grille
Upgraded headlights
Big alloy wheels
S Line cars all have discreet red and silver badges just in front of the doors, and usually come with some silver trim on the front and/or rear bumpers. Cars in S Line trim usually have a set of alloy wheels that are an inch bigger than Sport and two inches bigger than Technik trim. The front grille may have a honeycomb mesh design, and the headlights may be fancier than lower-spec trim levels.
The engine may be left unchanged from lower-spec cars, but Audi S Line models do get lowered sports suspension. This has a slightly firmer setup than standard, improving cornering response and reducing body roll. Sometimes, other components like the brakes and steering are tweaked for S Line cars as well.
Interior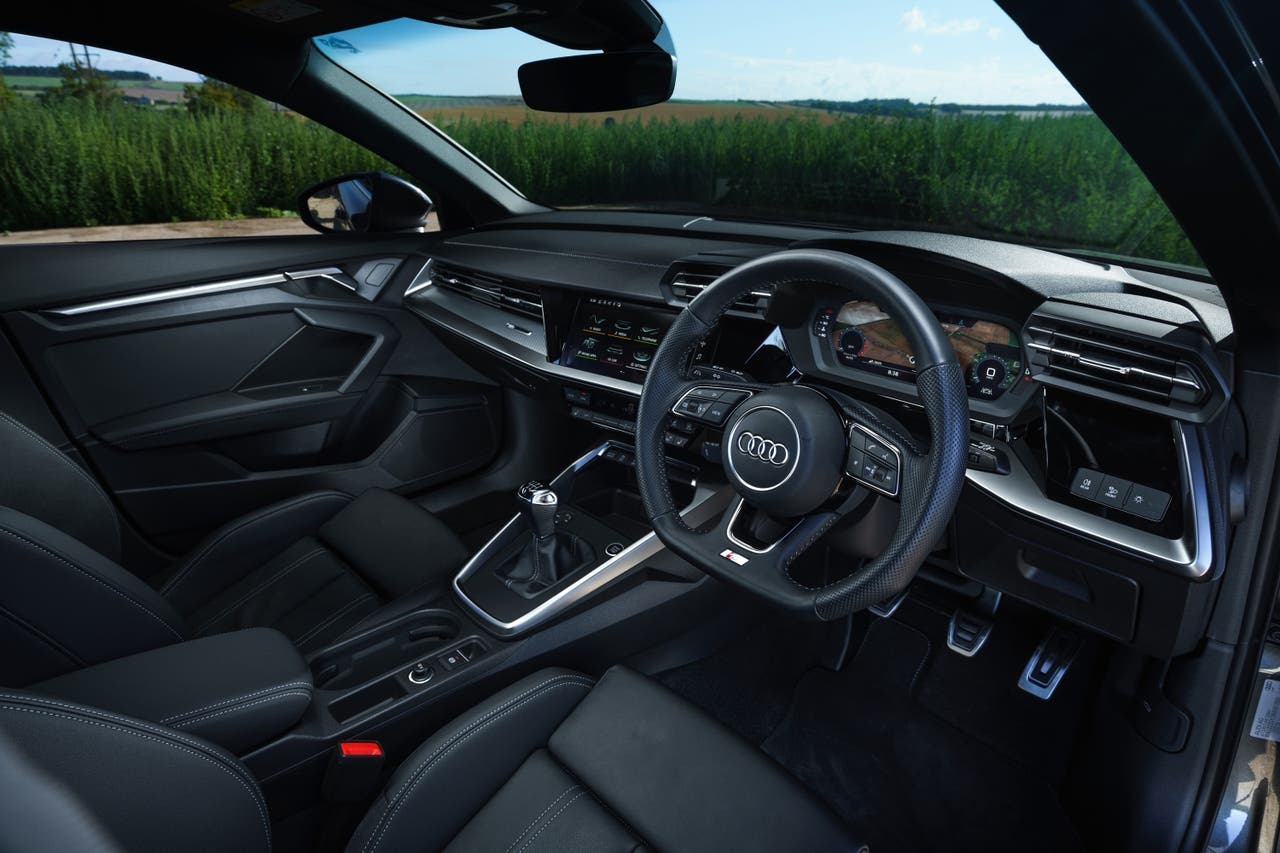 Sports seats
Black headlining
'S' door plates
Sport steering wheel
Open the door, climb over the 'S' plate on the door sill and sink into the driver's seat. It's a more snug, more bolstered seat than you'll find in base models. This is to keep you in place and to make you feel supported in fast driving. More often than not, there's a different steering wheel, sometimes with upgraded leather. You might also find metal pedals and aluminium trim on the dashboard. Besides this, S Line usually gets a similar kit list to Sport spec.
S Line vs Black Edition vs Edition 1 vs Vorsprung
S Line used to be the top trim level but, in recent years, Audi has introduced several trim levels that build on the popularity and the features of S Line trim. Black Edition and Edition 1 trims typically swap all the silver exterior trim for moody gloss black and add even bigger wheels.
Vorsprung is a fully specced trim level that only misses out on the kitchen sink, often getting luxuries like air suspension, a big sunroof and Audi's latest driver assistance technology. On this version, even the Audi badges are black and it gets the biggest possible alloy wheels.
What does Audi S Line mean?
Audi S Line means you get styling inspired by the brand's S performance models – like the S3 and SQ2 – but without the big, thirsty engine and the higher price. That combination has proved very popular in the UK, and many buyers actively search for Audi S Line cars.
Should I buy an Audi S Line car?
S Line is popular in the UK so cars in this trim are easy to resell, and are often worth more than an equivalent car in a lower spec at the end of a PCP finance deal. That means your monthly payments might be lower on an S Line Audi than if you buy one in SE or Technik spec.
S Line trim won't be for everyone, however – if you don't like the go-faster styling or find the suspension on S Line cars a bit firm, you'll be better off buying a car with smaller wheels and standard suspension.
Browse our:
Your Audi S Line questions answered