The 6 best hybrid family cars you can buy
08 April 2022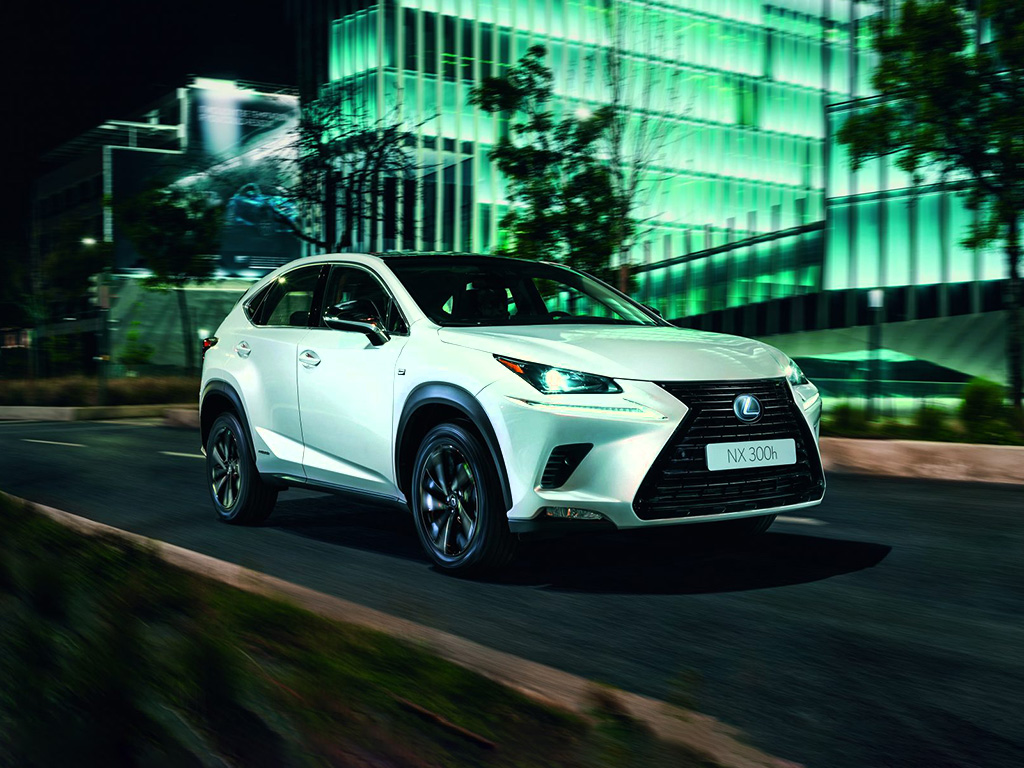 Photos © 2022 Manufacturer photos
Do a bit to stave off the rising costs of living by switching the family car to a hybrid!
Having kids and trying to save cash is like watching TV and hoping to lose weight, but when it comes to family transport, Motorpoint can ease the strain with this top six shortlist of family-friendly hybrids to slash your fuel bill.
By hybrid we mean what's often called a 'self-charging hybrid' – you can't plug these cars in, but they will drive around on electricity alone for short periods because their batteries are charged when you brake or back off the accelerator.
Plug-in hybrids can save more fuel still, but there are good reasons why these regular hybrids might suit your family better. Like-for-like, they're more affordable, lighter and often have better boot space because their batteries are much smaller, and there's no need to mess with cables – handy if you park on the street.
Crucially, hybrids are typically more efficient if you do lots of longer trips. That's because plug-in hybrids are brilliant on shorter trips when fully charged, but once the charge runs out the engine has to work harder because the batteries are much heavier. In contrast, a conventional hybrid is efficient all the time, making it a better alternative to diesel for longer journeys.
So, without further ado, Motorpoint's top six family friendly hybrids…

The Kuga's basically a Ford Focus with more ground clearance and extra space for kids and stuff, so it's comfy, fun to drive and cracking good value too. Ford offers its mid-sized SUV with petrols and diesels, but a 2.5-litre petrol engine and electric motor team up in the hybrid to deliver a 190hp punch and up to 51.4mpg. You'll need ST-Line trim and up for a hybrid, but that's a great spec with its sportier-looking bodykit, 18-inch alloys and sharper suspension set-up, plus there's an uprated B&O sound system to drown out the crying. Plug-in hybrid versions are also available.
Check out our range of nearly new Ford Kugas

Toyota was doing hybrids when its rivals were still figuring out round wheels, and now the Japanese maker has the fuel-sipping tech down to a tee, even in something as chunky and spacious as the RAV4. Like the Ford, this mid-sized SUV gets a 2.5-litre petrol engine, punches through the magic 50mpg mark and can be had as a plug-in hybrid, but Toyota offers optional all-wheel drive for adventure beyond the school run. Drop the 60/40-folding rear seats and the boot's so big you can lug a 29-inch mountain bike without taking its wheels off, though where the kids sit then is anyone's guess.
Find a used Toyota RAV4 at Motorpoint

Besides the Kia Niro, only one other car pulls off the fuel-saving triple as a hybrid, plug-in hybrid or pure electric model, and that's the Hyundai Ioniq. In fact, the two Koreans are separated at birth. Both have 1.6-litre petrol engines, it's nip and tuck with 62.8mpg for the Hyundai to the Kia's 58.9mpg, but Kia's best-in-class seven-year warranty could just be the tie-breaker, giving budget-conscious families one less thing to fret about. Even entry-level models get touchscreen infotainment with sat-nav, so you can answer 'are we nearly there yet?' pestering like you're the captain and it's the 737.
Fancy one? See our range of used Kia Niros

Honda hybrid tech might've powered Max Verstappen to F1 glory, but you'll also find it powering the new and exclusively hybrid HR-V about town. Yeah okay, it's not a straight lift and there's only 131hp, but the stylish SUV five-door coupe can crack 52.3mpg, go for 460 miles on a tank, doesn't wear its tyres out after ten minutes and can last a lifetime on one engine, which means if F1 races were really long it might even win. Honda claims class-leading cabin space, there's up to 1,274 litres of boot space, plus trick 'Magic Seats' that quickly fold to free up more room. Need more space? Try the larger CR-V.
Search our stock of used Honda HR-Vs

Sharper than a speeding arrow, quieter than a library out of hours, the NX is both Lexus's biggest UK seller and second biggest SUV, with plenty of space for all the family. A 2.5-litre engine and electric motor do the heavy lifting for 49.5mpg, the drive is as crisp as the looks, and there's the new Lexus Link Connect infotainment with cloud-based navigation, plus crystal-clear 10-speaker audio as standard. Turn off the tunes and the whisperish NX puts kids to sleep faster than a squirt from the Calpol stick. Bliss. All-wheel drive is optional, and a plug-in hybrid also available.
Find a used Lexus NX for you at Motorpoint

The only seven-seater in our top six, Hyundai's Santa Fe is the perfect choice for larger families who still like each other enough to share a car. A best-case-scenario 44.1mpg is shaded by our other picks, but extra practicality more than offsets that, plus it's loaded with kit - electric heated seats, privacy glass, keyless entry, 10.25-inch touchscreen with sat-nav, all sorts. The raised ground clearance will get you most places, but choose optional all-wheel drive and where you're going, you don't need roads.
Check out our selection of used Hyundai Santa Fe models