Best 9 hybrid SUVs on sale
31 March 2022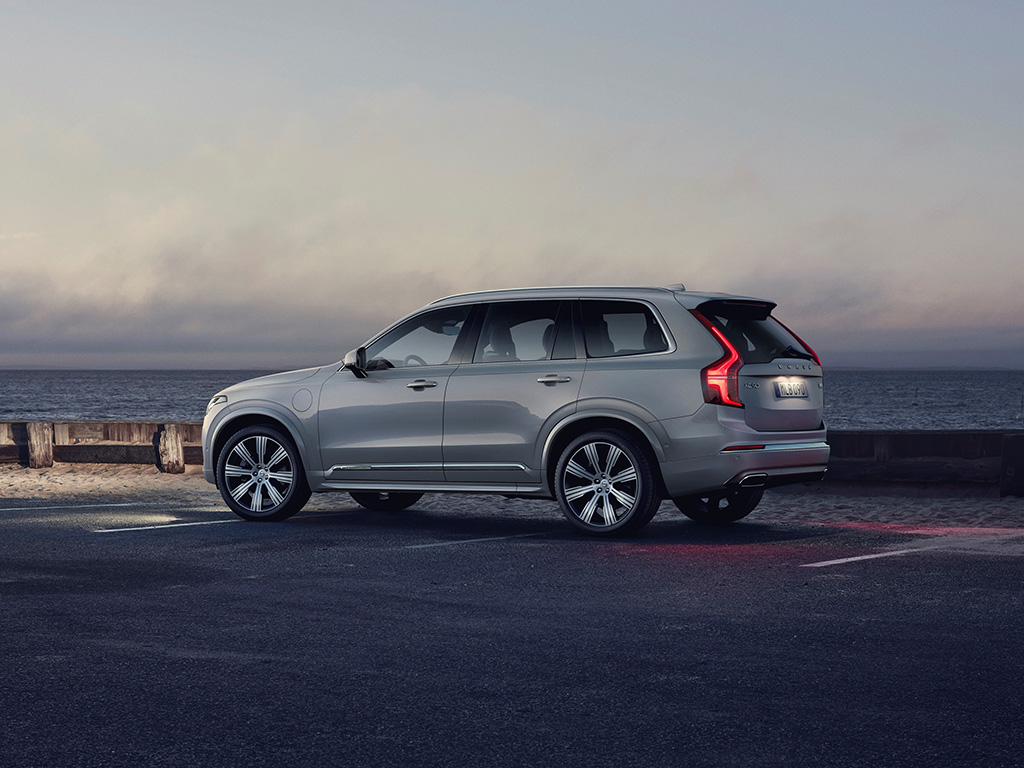 Photos © 2022 Manufacturer photos
SUVs may not always be the most fuel-efficient cars, but that means they're ripe for the helping hand of a fuel-saving hybrid system. These are our favourite hybrid SUVs!
SUVs have boomed in popularity over the past decade, while hybrid sales have rocketed more recently because of rising fuel prices and tax incentives to go green. Roll the two together and you've got a versatile, head-turning off-roader that goes as easy on the planet as it does on your fuel costs. Our Hybrid SUVs guide below comprises both plug-in hybrids (PHEVs) and 'self-charging hybrids', as well as larger and smaller SUVs too. It's literally impossible not to find something you'd like…

If high-performance German SUVs are selfie-taking gym grunters, the XC90 Recharge (Twin Engine in a former life) is the chilled guy in the sauna. Volvo's biggest plug-in SUV might only have a 2.0-litre engine, but unusually it's turbocharged and supercharged, and an electric motor on the rear axle helps boost performance to a chunky 455hp while adding all-wheel drive. Nice. Plus you've got up to 41.6 miles of pure electric running and the promise of up to 217mpg. Seven seats are standard, and while the battery eats up 40 litres of luggage space, the XC90 is still a big, practical car.
Find a used Volvo XC90 at Motorpoint – and you can drive it away today

The Santa Fe comes as a regular Hybrid or a, erm, Santa PHEV. The Hybrid can't do the all-electric driving thing and it can't magic three-figure stats from a gallon of fuel, but 44.1mpg's still decent, it'll keep doing that for hours on end (PHEVs are more efficient for shorter trips), plus it's lighter and more affordable. But… despite a much chunkier battery under the floor, the PHEV gets the same seven-seat layout and 571-litre boot as the Hybrid, does 36 miles emissions free and goes full eco-hero with 173.7mpg. If you're generally doing shorter trips and promise to keep it charged, the PHEV is the one.
Check our out range of nearly new Hyundai Santa Fe models

It's easier to imagine the super-posh Velar sashaying down a catwalk
than tip-toeing over a rock-crawl, but no other SUV balances urban chic with off-road ability like this mid-size Range Rover. The P400e plug-in hybrid strikes a similar balancing act – not only can it scoot the eco-friendly Velar from 0-60mph in just 5.1 seconds courtesy of thumping 404hp performance, it also cruises for up to 33 miles on nothing but electricity and boasts 128mpg on the combined cycle. Our pick's the sportier R-Dynamic with optional Premium Textile interior. Warning: smaller wheels save mpg… if you love the shopping-trolley look.
Want one? See our selection of used Range Rover Velars

If you're doing longer trips as often as shorter ones and don't like faffing with cables, the CR-V could be perfect for you. As a 'self-charging' hybrid it's a better alternative to diesels than PHEVs because it's capable of hitting its 53.3mpg marks all the time, and it can stretch for 534 miles between refilling. Yes, you're likely to see a CR-V at a garden centre around 3pm next Tuesday, but what it lacks in adventure, the CR-V claws back in no-nonsense durability and dependability. To spice things up, go for the Sport Line – kind of a CR-V with muscles and shades. Both front- and all-wheel drive are offered; shame you can't combine the hybrid with seven seats.
Explore our range of used Honda CR-Vs

The Q3 is a bonsai Audi SUV, with all the sharp exterior style, bank-vault-like interior quality and Audi Virtual Cockpit tech you'd expect of a larger model… but downsized to Audi's smallest, most efficient SUV. The TFSI e adds plug-in hybrid tech to the 1.4-litre party for up to 31 miles of electric running, 141mpg on petrol and electricity, but still a punchy 245hp power output. The battery's reasonably large for a small plug-in at 13kWh, so no wonder there's a little less boot space, but 380 litres is on par with a Golf. Choose from hatchback or Sportback body styles, the latter with a sleeker profile and the higher-spec trims.
Find a nearly new Audi Q3 at Motorpoint

Two big problems with the regular Mini: it's small (the clue's in the name, to be fair) and you can only get a petrol or full electric one, not a plug-in hybrid to bridge the gap. The Countryman solves this. The maxiest Mini is based on the same bits as a BMW X1 underneath, so not only is it longer, wider and taller than its siblings, it also borrows BMW plug-in hybrid tech (actually from the 2-series Active Tourer). Using a 1.5-litre petrol and electric motor, it can break through the 30-mile barrier emissions-free, and go for 156 miles on a gallon of unleaded (in a lab, at least). Because the e-motor powers the rear wheels, it's all-wheel drive too.
Want to drive one away today? Find a used Mini Countryman at Motorpoint

The Cayenne is near-unstoppable off-road and limo-comfortable on it, so it's borderline supernatural that Porsche's largest SUV still drives like a Porsche should. That's courtesy of a 462hp performance hit from a 3.0-litre petrol-electric drivetrain and more on-rails wizardry than a behind-schedule train. Being the full plug-in hybrid with electric motors front and rear, this Stuttgart special can also waft for up to 30 miles and reach 83mph emissions-free, and still manages 91.1mpg when the V6 engine kicks in. A sleeker five-door 'coupe' version is also available.

The X5 was first to prove an off-roader could drive as well as a car, and now the xDrive45e adds BMW's plug-in hybrid expertise to the mix, with a silky six-cylinder engine, lithium-ion battery and electric motor making a drivetrain dream team. Best of all, the 11.2kWh battery can officially stretch to 54 miles on electricity alone and manage 235mpg with petrol and electricity combined. Select hybrid mode, programme the nav and – if you can't do the full journey on electric – it'll compute when's best to use it. Shame the battery shrinks the boot by 150 litres and there's no seven-seat option.
Check out our range of used BMW X5 models

The DS 7 Crossback E-Tense is basically a Peugeot 3008 plug-in hybrid at a masked ball, but there are two great reasons to buy: firstly, this is a convincingly luxurious makeover with a nice posh interior; secondly, initial depreciation is atrocious, making it great value used. A 1.6-litre turbo petrol engine is boosted by two electric motors for a hot-hatch-like 300hp with grippy all-wheel drive, but you can cruise emissions-free for 31 miles and get 128.4mpg with petrol and electric teaming up. The DS 7's party piece is a camera that scans the road and tips the suspension off about what's coming next, so it's permanently primed to pamper.
Slip into a chic used DS 7 Crossback at Motorpoint