If you're shopping for a small hatchback, the Ford Fiesta can feel like the obvious choice. It's popular, practical, affordable and a hoot to drive. But is it just a little too obvious?
Maybe you want something larger or more stylish? Or an option that offers better value for money? Keep reading to see a selection of superb supermini hatchbacks that all give the Fiesta a run for its money, listed alphabetically.
1. Audi A1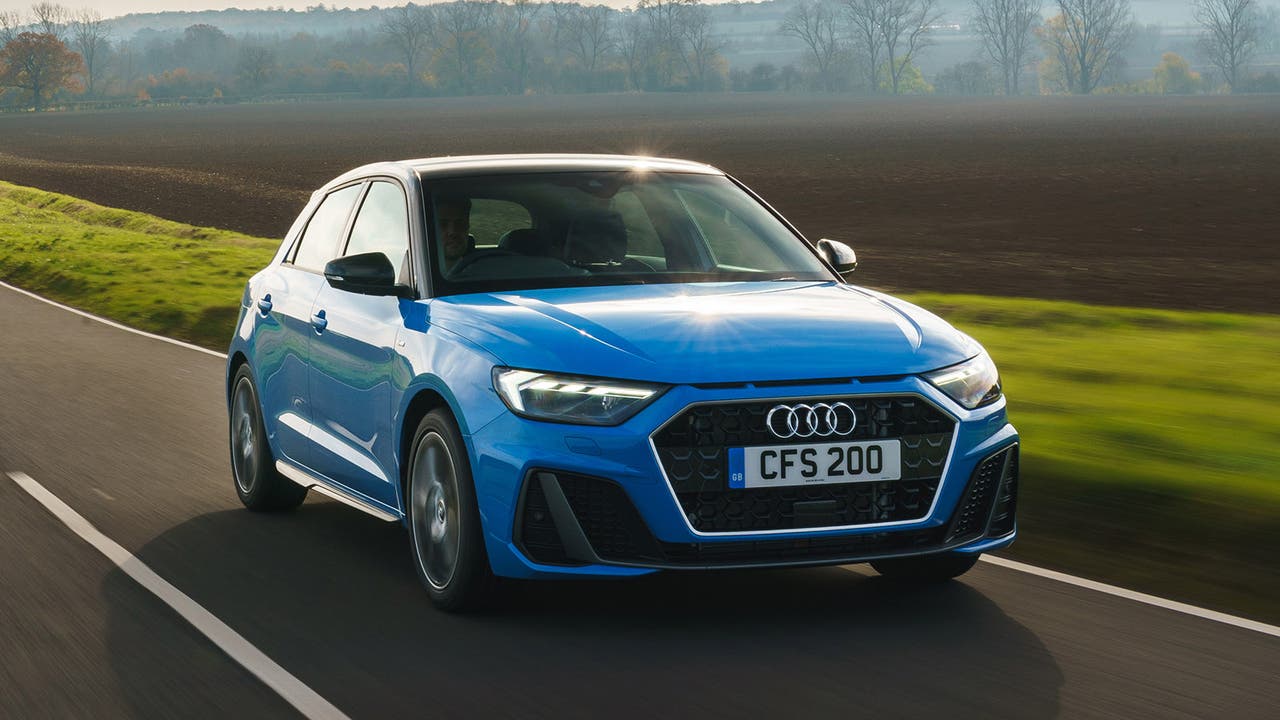 If you're in the market for a mid-range Fiesta, you could consider jumping into the premium category with the Audi A1. This handsome hatch packs the chiselled styling and posh materials from Audi's larger cars into a neat, city-friendly package. Its talents are more than skin deep, too, with a back seat that can fit two adults in comfort or three at a push, and a handy square boot. You'll also appreciate the high-tech feel from behind the wheel, with all models including a touchscreen infotainment system and digital driver's dials. A1s with the Technology Pack gain Audi's full Virtual Cockpit which adds graphics including the sat nav map to the driver's cluster.
Shop used Audi A1 cars for sale or read our in-depth Audi A1 review
2. Ford Puma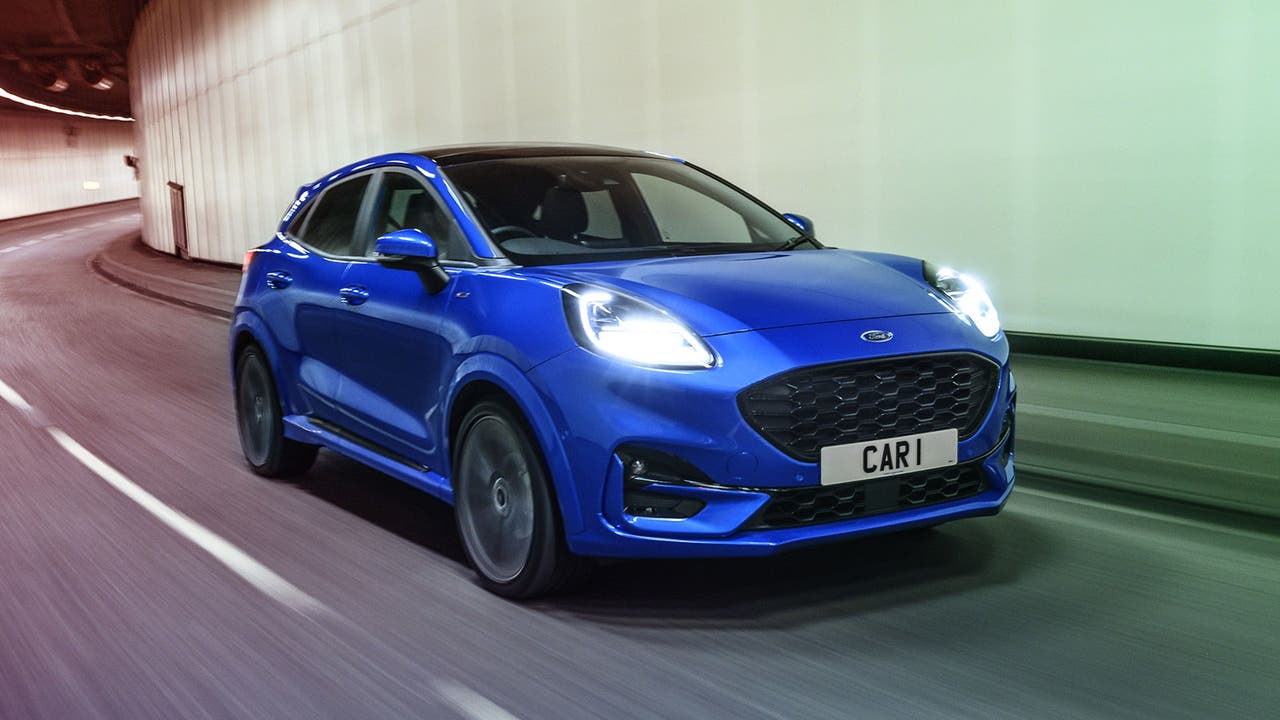 Perhaps you like the Fiesta, but it's a little too small for your needs. If that's the case, check out the Ford Puma. It borrows many parts and engines from the Fiesta but fits them to a sporty compact SUV body. The extra height and length translates to a little more cabin space, with a back seat that's more comfortable for taller passengers and a little extra boot space. Ford launched the Puma more recently than the latest Fiesta and priced it a bit higher. That means nearly new Pumas are around £3,000-£4,000 more expensive than equivalent Fiestas, so this option is best suited to buyers with the budget for a mid-range nearly new Fiesta.
Take a look at used Ford Puma cars for sale at Motorpoint or read more in our Ford Puma review
3. Honda Jazz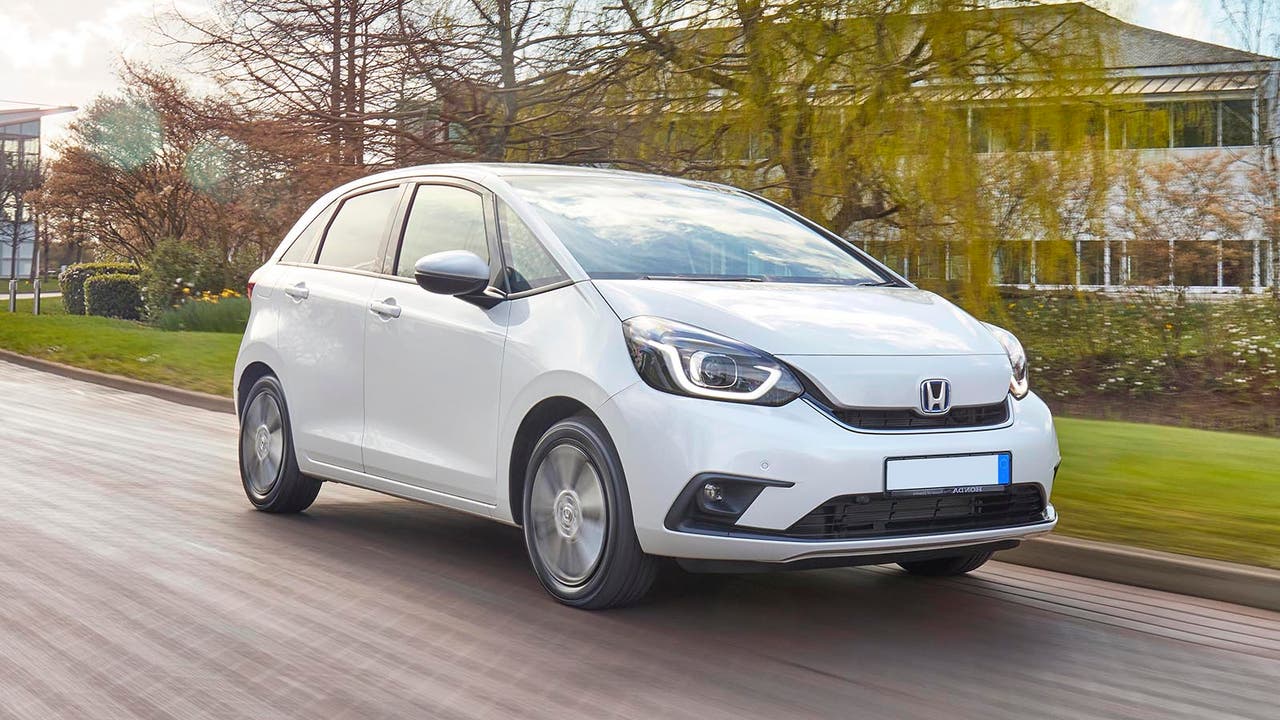 If you've knocked the Honda Jazz for not being the 'coolest' car in its class, it's time to think again. There's a reason buyers tend to hold on to their Jazzes for many years – they're easy to drive with great ergonomics, they're reassuringly reliable, and they're astonishingly practical for such a small car. There's loads of rear-seat room and clever flip-up seat bases so you can carry tall items in the back. The nearly new market includes both affordable examples of the outgoing Jazz model, along with the newer 2020-onwards model – this is pricier but offers noticeably more luxury and performance in return.
Check out used Honda Jazz cars
4. Hyundai i20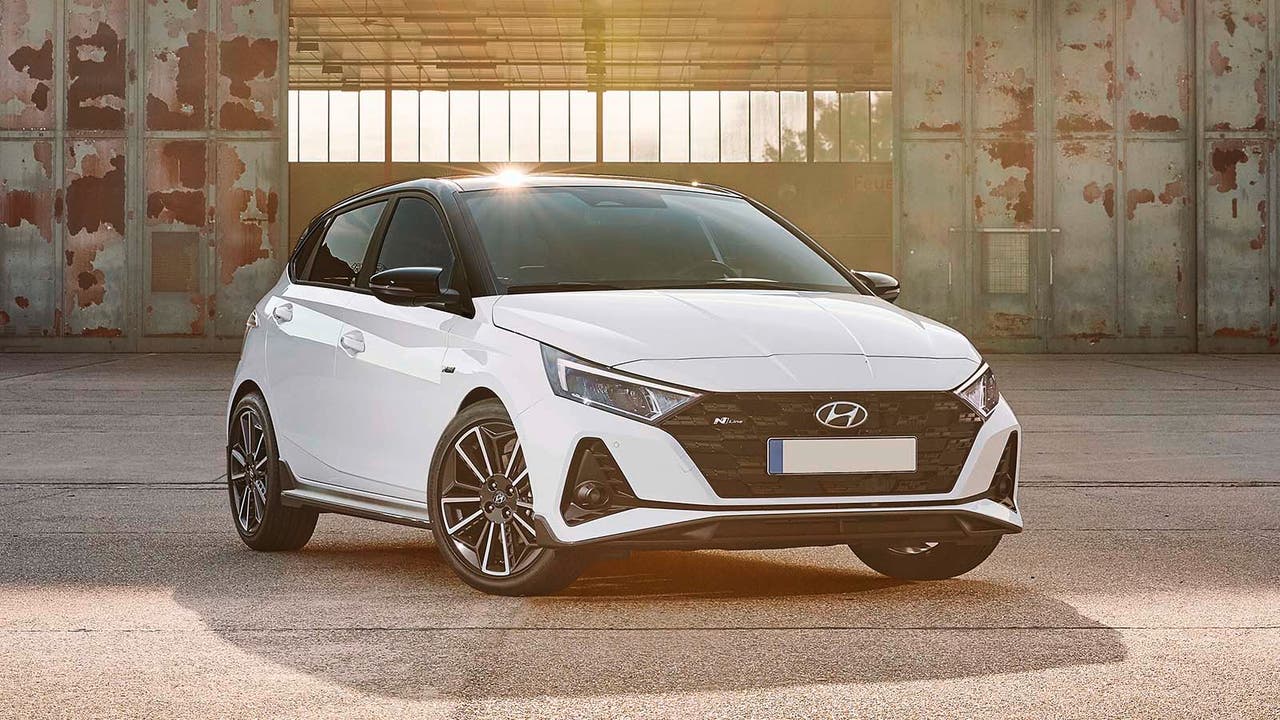 The latest Hyundai i20 is no shrinking violet. There are sharp, angular styling creases all over the body and bold, pointy light units on both bumpers to bookend the looks. The cabin is also a big step up over sensible i20s of the past, with a prominent touchscreen infotainment system and a quirky ridged dashboard to lift the atmosphere. Pricing in the nearly new market is extremely close to the Fiesta – occasionally coming in a few hundred pounds cheaper. The Hyundai has a longer factory warranty, however, so nearly new buyers will generally get more coverage by buying the Hyundai over the Ford.
Browse used Hyundai i20 cars for sale
5. Mini Hatchback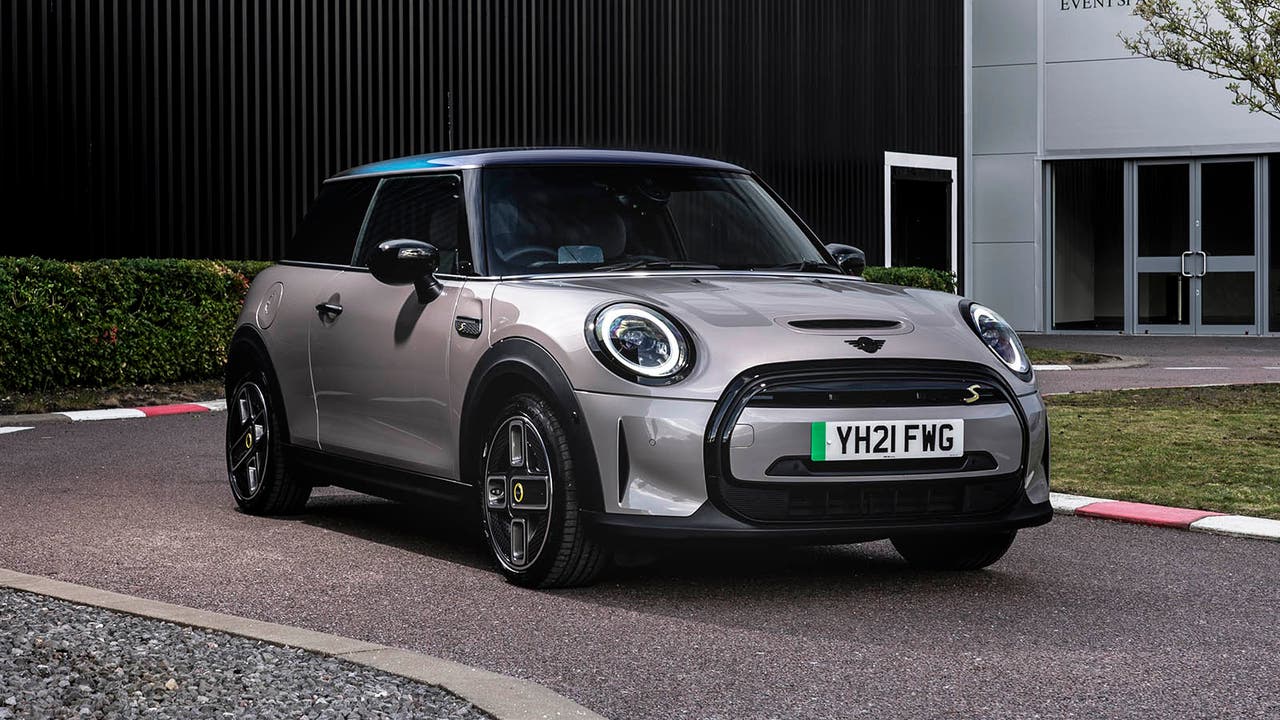 One of the most consistent things owners say they love about the Fiesta is the way it drives, but it's not the only great handling hatch on the market. Enter the Mini Hatchback – if you enjoy driving, you'll love the grippy cornering, snappy manual gearbox and super-sharp steering. It's no one-trick pony, however, with a retro-chic cabin trimmed in premium materials, lots of on-board tech, and refined cruising manners when you're not driving like a hooligan. You'll find sporty three-door and practical five-door versions on the nearly new market and, while the One and Cooper engine options don't feel slow, we still prefer the rapid 2.0-litre Cooper S.
6. Peugeot 208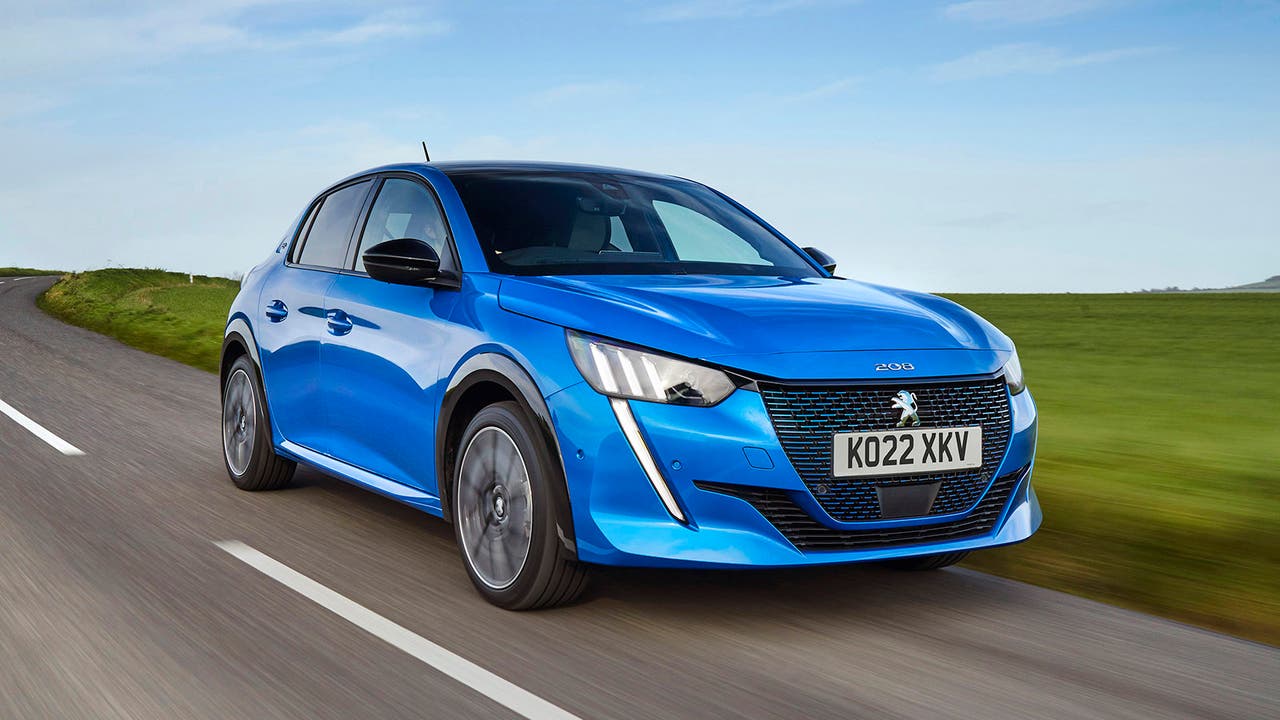 If you need a little more style on your commute, the Peugeot 208 might be the supermini for you. This city-friendly hatch feels a far cry from Peugeots of old when you sit inside. You'll find plush materials throughout and the brand's unique small steering wheel, which helps make tight manoeuvres easier. If you're an urban buyer shopping in the middle of the Fiesta's budget range, the Peugeot has something of an ace up its sleeve thanks to the e-208 EV option. This pairs a 50kWh battery with a 100kW (134hp) motor for snappy acceleration and a range of more than 210 miles, helping you save a bundle on running costs if you can charge at home.
Search used Peugeot 208 cars for sale or read our Peugeot 208 review
7. Renault Clio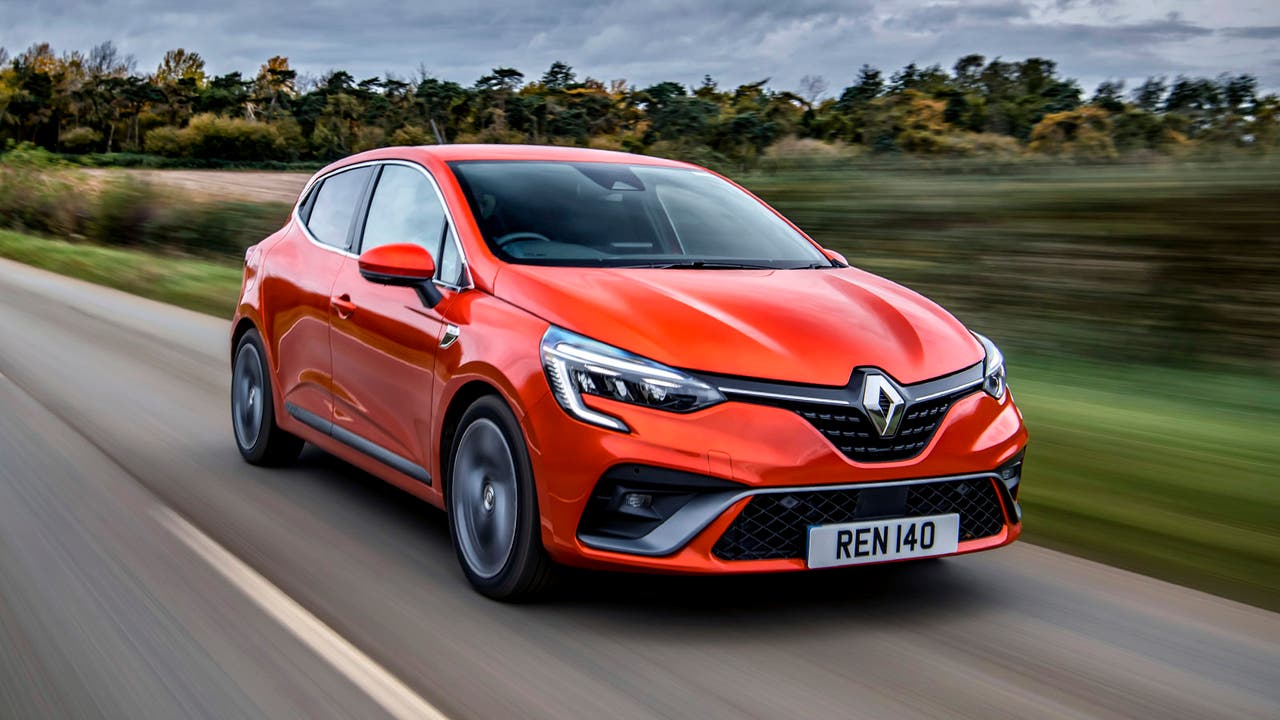 Like the 208 above, the Renault Clio has had something of a 'glow up' recently. Where the Clio's predecessors felt cheap and plasticky, the latest version has substantially levelled up its cabin, with far more extensive use of soft-touch surfaces and a larger, more responsive touchscreen to control the on-board functions. Two adults can sit in the back in relative comfort and the boot is among the largest in this class. The Clio's engines are smooth and easy to use but the most recent examples are only offered with hybrid power which, while very efficient and reasonably quick, makes them a little pricey.
8. SEAT Ibiza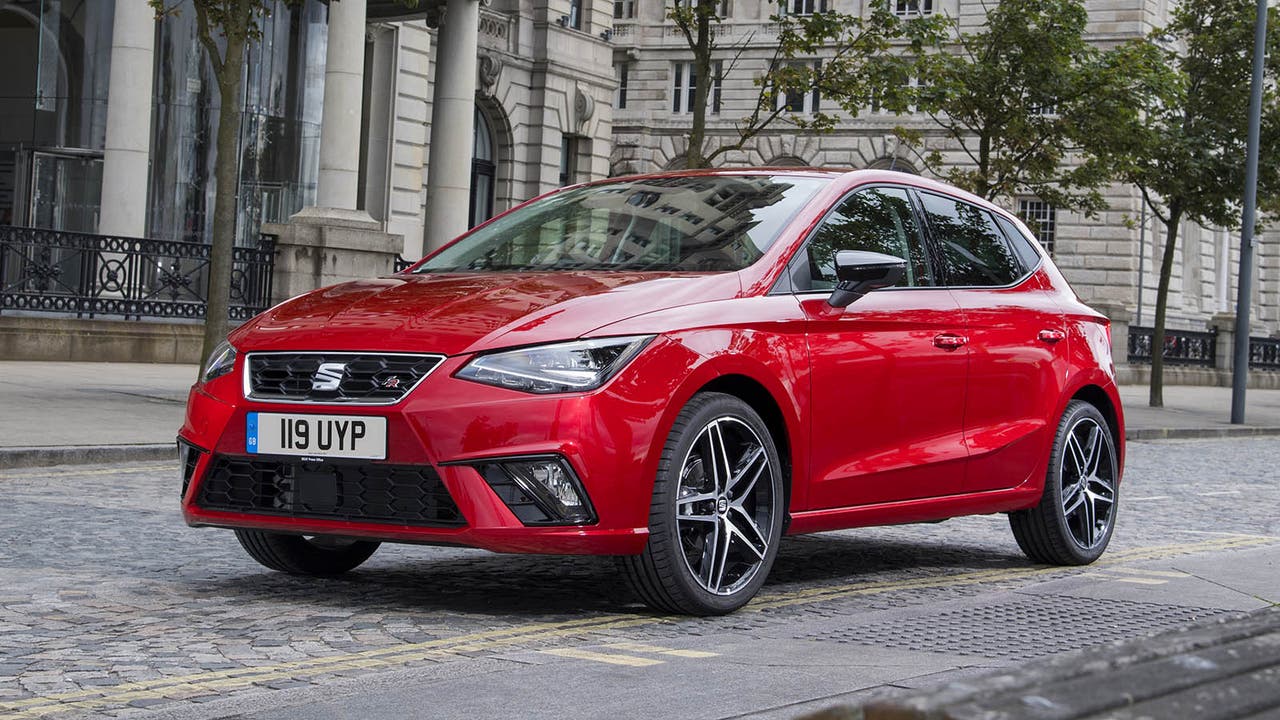 The SEAT Ibiza used to feel like the VW Polo's cheaper sibling and, while that's still technically true, the latest version has forged its own identity. Immediately, you notice the chiselled bodywork and sharp-looking headlights, and that theme continues when you step inside. In the front, you're greeted by an angular dashboard with a centre console that's slightly angled towards the driver to make it feel more cockpit like. There are a few more grey plastics than we'd like to see but most of the surfaces you touch regularly feel posh enough. The rear seats and boot are something of a party piece, however, with both being among the very largest in this class.
Shop used SEAT Ibiza cars for sale or read our full SEAT Ibiza review
9. Toyota Yaris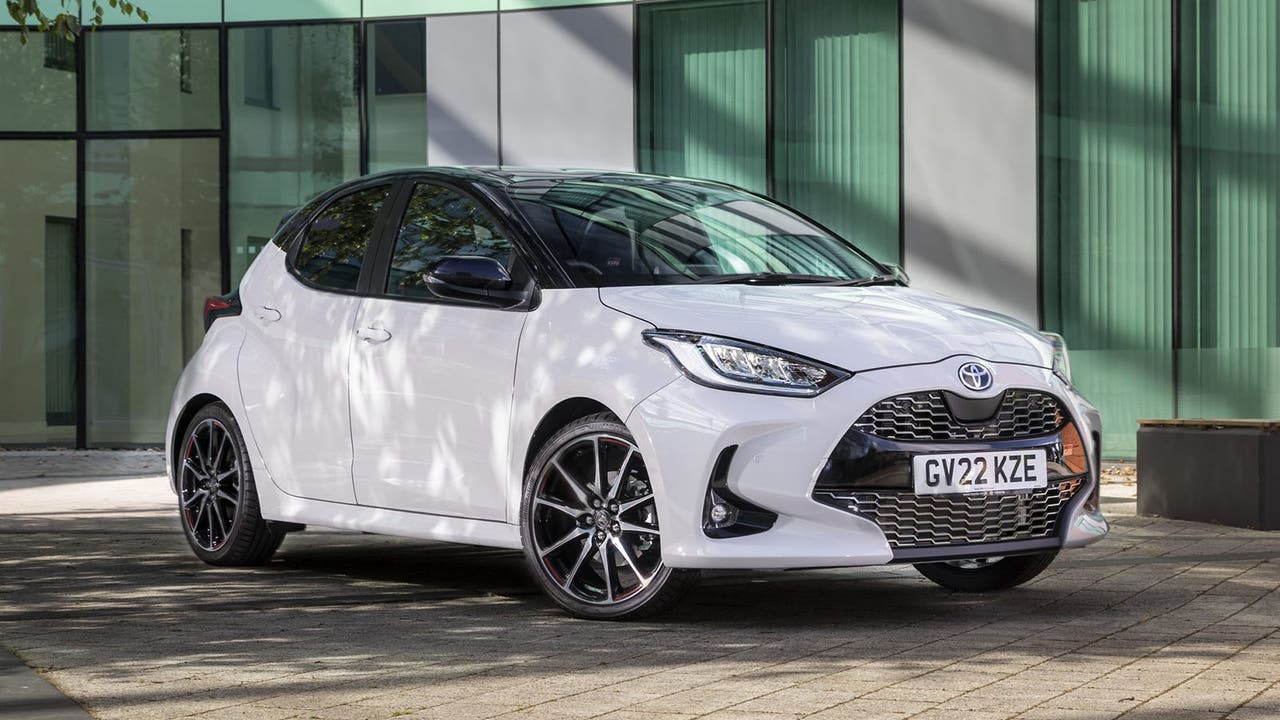 Like many cars on this list, the latest Toyota Yaris has had something of a reinvention – casting away memories of dull, fusty Yaris models of the past, and replacing them with this newer, cooler model. To achieve this, Toyota's given the most recent Yaris a friendly, rounded makeover – a breath of fresh air compared with all the angry-looking cars many rivals are selling. The latest version has also doubled down on Toyota's hybrid expertise as it's the only engine option available. That means all nearly new Yaris models are automatic only and have an astonishingly small appetite for fuel, while maintaining Toyota's peerless reputation for reliability.
See a choice of used Toyota Yaris cars
10. Vauxhall Corsa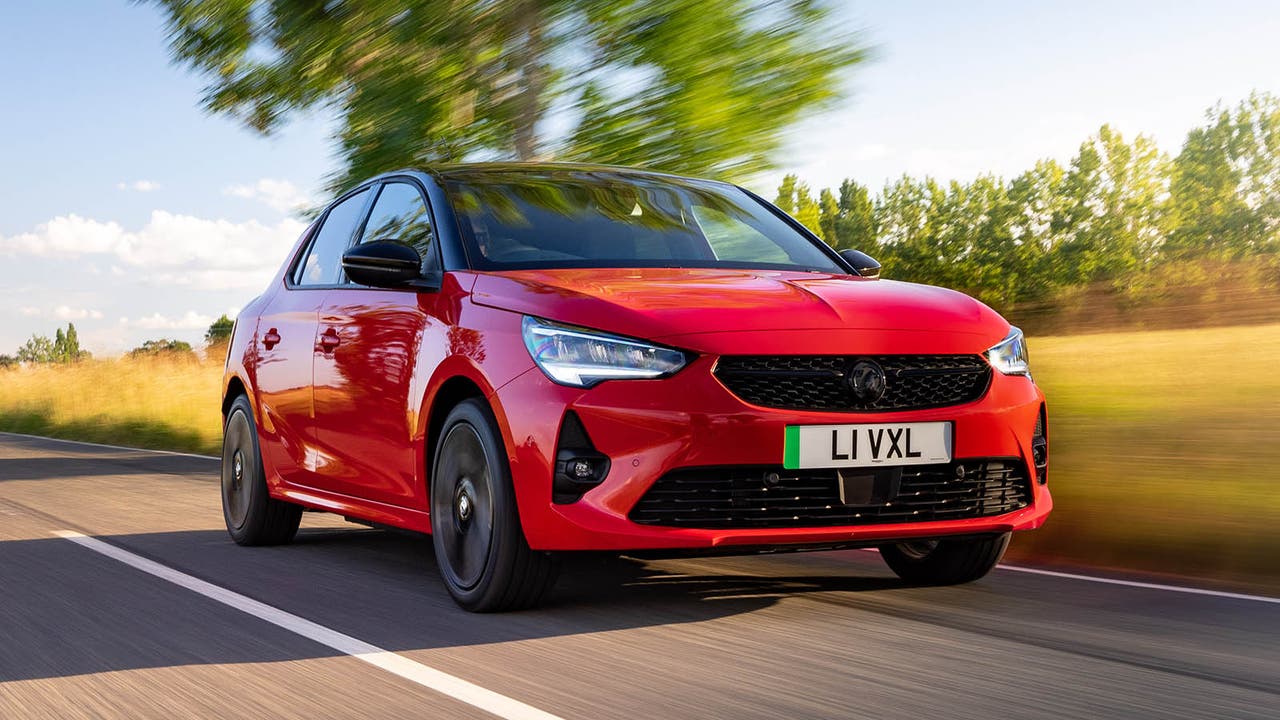 The Vauxhall Corsa might not excel in any particular area, but this jack of all trades scores solid marks across the board. It's stylish, well equipped and spacious enough for most buyers' day-to-day duties. The Fiesta also achieves most of these benchmarks, however, so why should you pick the Vauxhall? The answer becomes obvious when you look at the nearly new market – like-for-like Corsas tend to be between £1,000 and £2,000 cheaper than Fiestas, meaning they offer better value for money. Plus, while Ford has pulled the plug on new Fiestas entirely, Vauxhall has doubled down and even added an affordable EV Corsa to the lineup.
Take a look at used Vauxhall Corsa cars or learn more about this super mini in our Vauxhall Corsa review
Found the Fiesta fighter for you?
Search Motorpoint's wide range of used cars, all backed by our Price Promise and Quality Standard. For more great choices, check out our selection for the best small cars on sale.
Ford Fiesta alternatives – FAQs