The Ford Fiesta ST is one of the all-time great hot hatches, but it's far from the only sporty car on the market.
If the little Ford doesn't get your pulse racing, there are loads of fun-driving, compact alternatives you could consider instead. Almost all are available to buy from Motorpoint as great-value used cars.
Volkswagen Polo GTI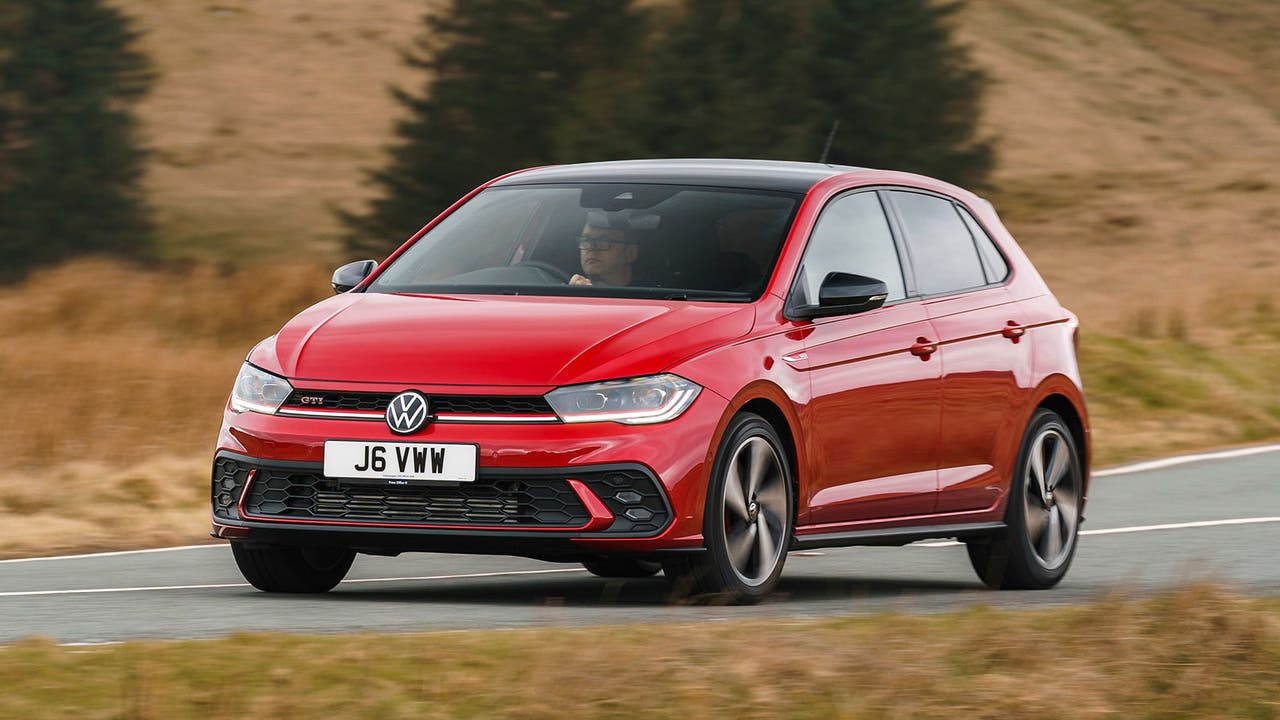 Better than a Fiesta ST for: everyday usability
Read our Volkswagen Polo review
While the Fiesta ST isn't a hard car to live with, it can't match the Volkswagen Polo GTI's all-round talents. Compared to the Ford, the Polo is softer and more forgiving over rough surfaces, as well as being quieter overall, meaning less fatigue on longer journeys. You'll also find a DSG automatic gearbox in the Polo, which fits the car's calmer personality, without robbing it of any performance. It can't quite match the Ford's playfulness, but this sporty Volkswagen gives you the full hot hatch experience while demanding almost no compromises.
Shop used Volkswagen Polo GTI cars
Abarth 595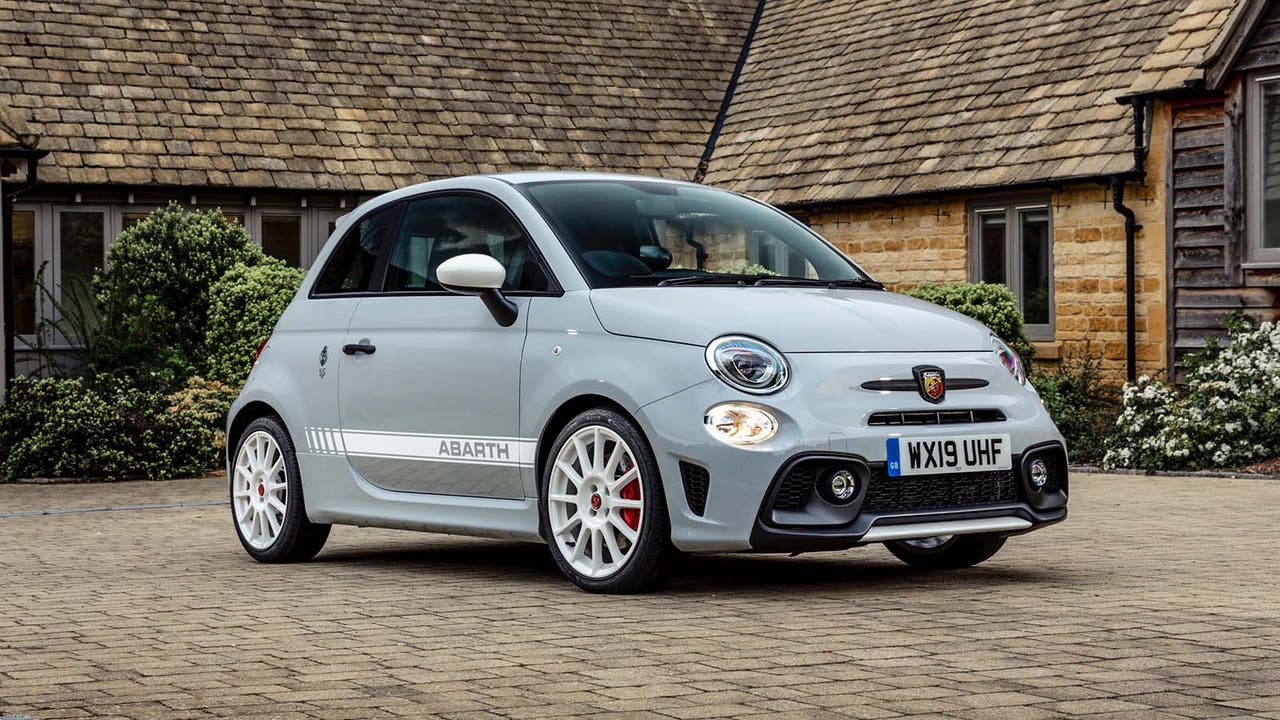 Better than a Fiesta ST for: race car driving experience
Read our Fiat 500 review
By several objective measurements, the Abarth 595 isn't as good as the Fiesta ST. Its ride is harsher, its exhaust is noisier, its cabin is noticeably smaller, and it's struggling to hide the fact the design is well over a decade old at this point. If that doesn't sound like your cup of tea, then the 595 isn't for you but, if you want a raw, unfiltered hot hatch that makes every drive feel like a BTCC qualifying round, then take one for a spin. You may quickly find its aggressive turbo engine and charming retro design touches win you over, if not its more affordable price.
Browse used Abarth 595 cars
Mini Cooper S Hatchback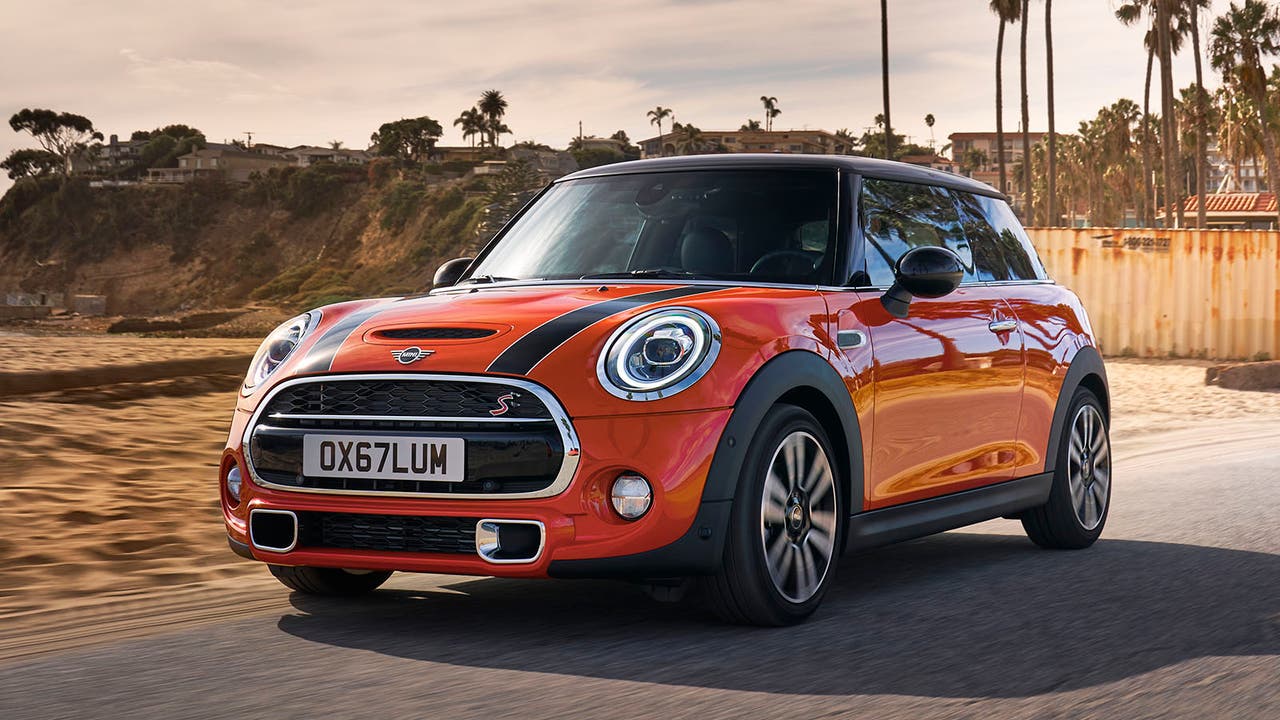 Better than a Fiesta ST for: cabin design
The Mini Hatchback is decked in cool retro styling touches like the Abarth but presents them in a much more grown-up package. When outfitted with the Cooper S 2.0-litre turbo petrol engine, these models feel properly quick – a sensation that's enhanced by the Mini's super-sharp handling and agile steering. Once you're done enjoying the driving experience, you can settle back and appreciate the Mini's cabin design, including its eye-catching circular centre screen and satisfying dashboard toggle switches.
Search used Mini Cooper S Hatchback cars
Hyundai i20N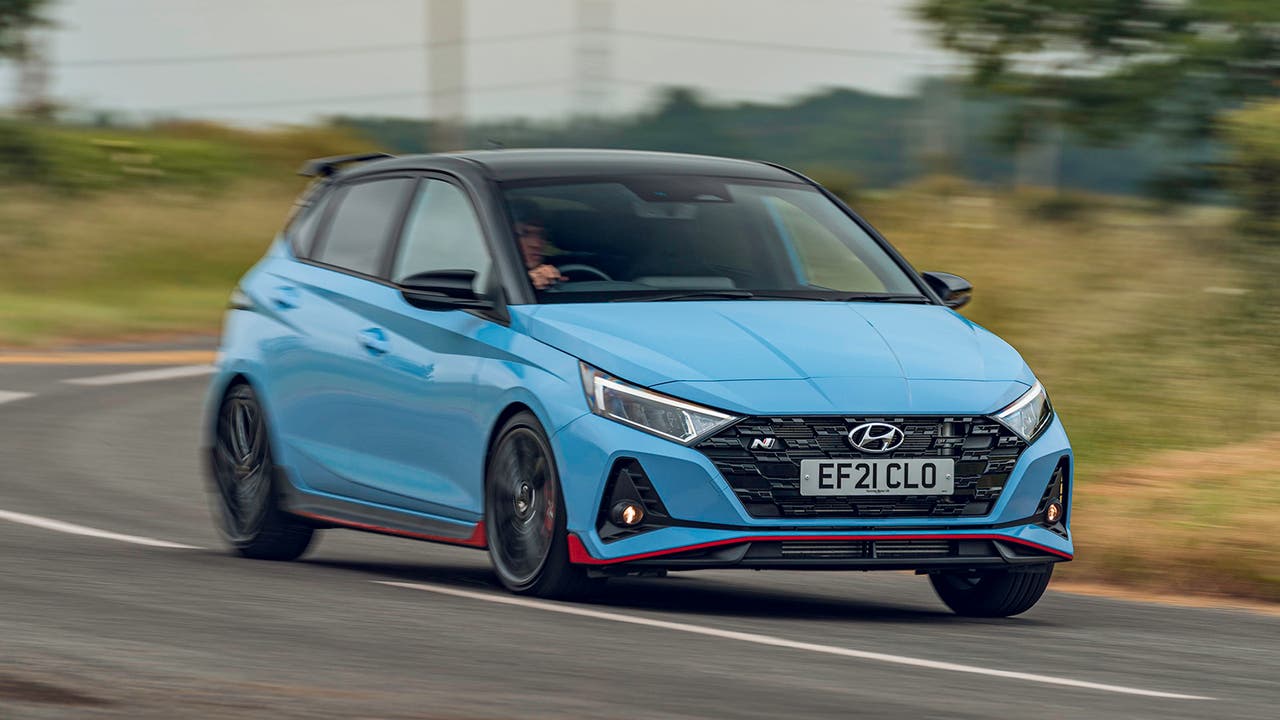 Better than a Fiesta ST for: modern styling
The Hyundai i20N dances to many of the same beats as the Fiesta ST. Like the Ford, It's fast, grippy and agile, with just enough premium touches and on-board features to lift itself above more affordable options. On the road, the Hyundai is more-or-less the same size as the Fiesta, but has a touch more rear-passenger and cargo space, making it marginally easier to live with. Where the Hyundai stands out is its styling – it looks more modern than the slightly conservative Ford, with aggressive angles and deep, dramatic creases in the bodywork.
Check out used Hyundai i20 cars for sale
Mazda MX-5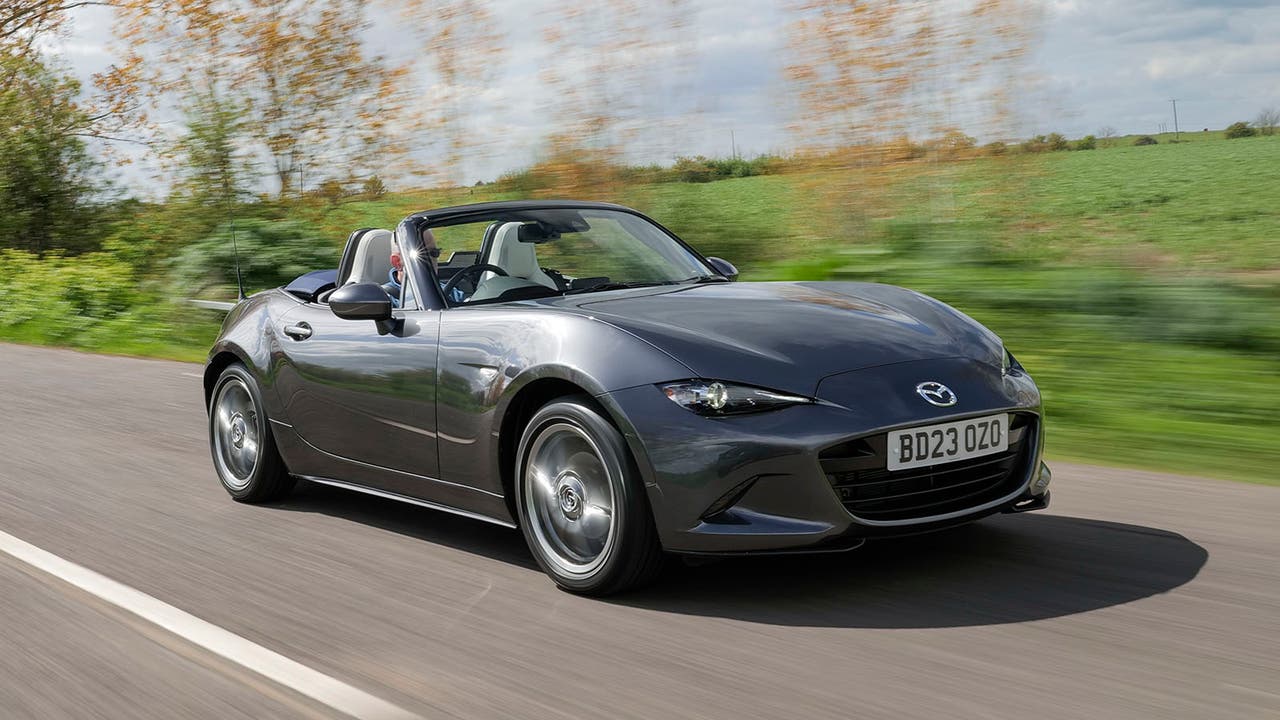 Better than a Fiesta ST for: handling
If you're shopping for a Fiesta ST, there's a good chance you're the kind of person who enjoys driving. So, if you can live without the extra practicality granted by the Ford's small back seats, why not go the whole way and pick one of the best driving cars ever built – the Mazda MX-5. It's a true sports car, with rear-wheel drive, a revvy engine and light, direct handling – and that's before you've even begun to enjoy the thrill of open-air convertible driving. You can only take one passenger, but the boot's large enough for a weekend's worth of (soft) luggage.
View used Mazda MX-5 cars
Ford Focus ST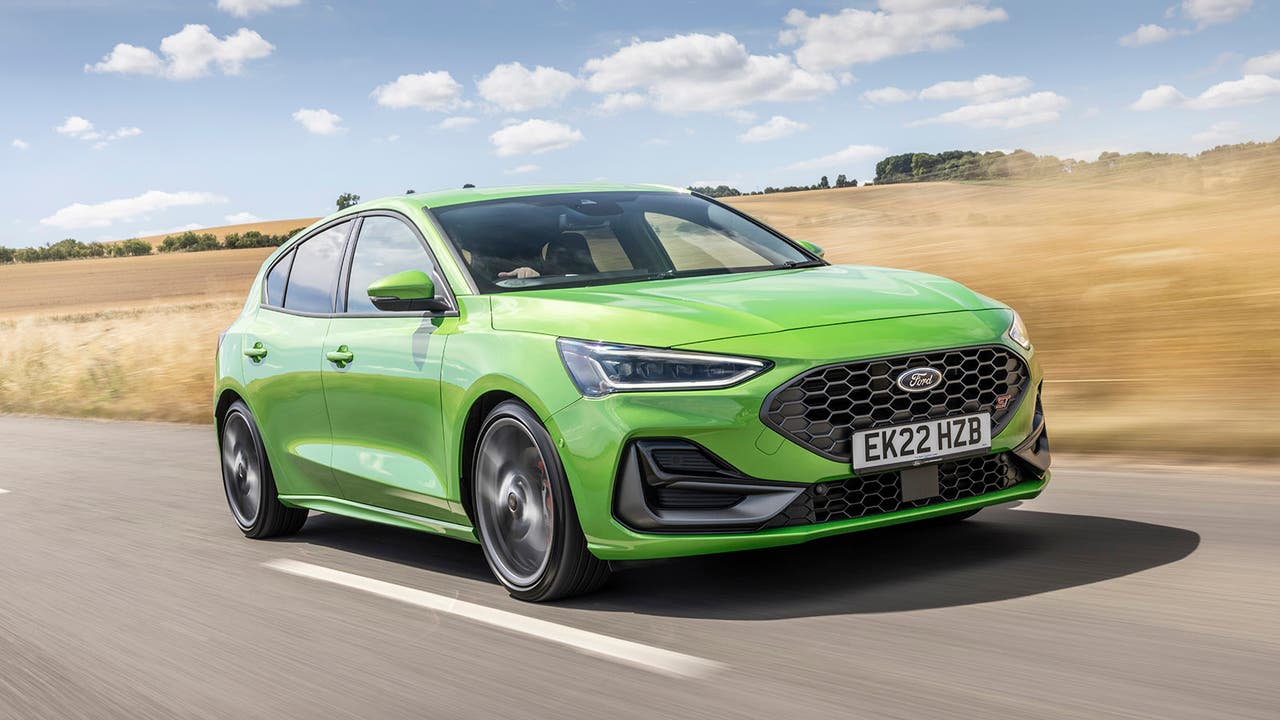 Better than a Fiesta ST for: practicality
Read our Ford Focus review
If you like the Fiesta ST's overall package but need a little extra space, check out the larger Ford Focus ST. This adds the brand's full suite of performance upgrades to the more practical Fo ourcus hatchback. Your budget might need to grow a little, as Focus ST models are usually a few thousand pounds more expensive than an equivalent Fiesta ST, but you get a healthy jump in rear-seat and cargo space in return. Not only that, the Focus swaps the Fiesta's strong 1.5-litre turbo engine for a mighty 2.3-litre unit, giving it even more performance.
Take a look at used Ford Focus ST cars
Suzuki Swift Sport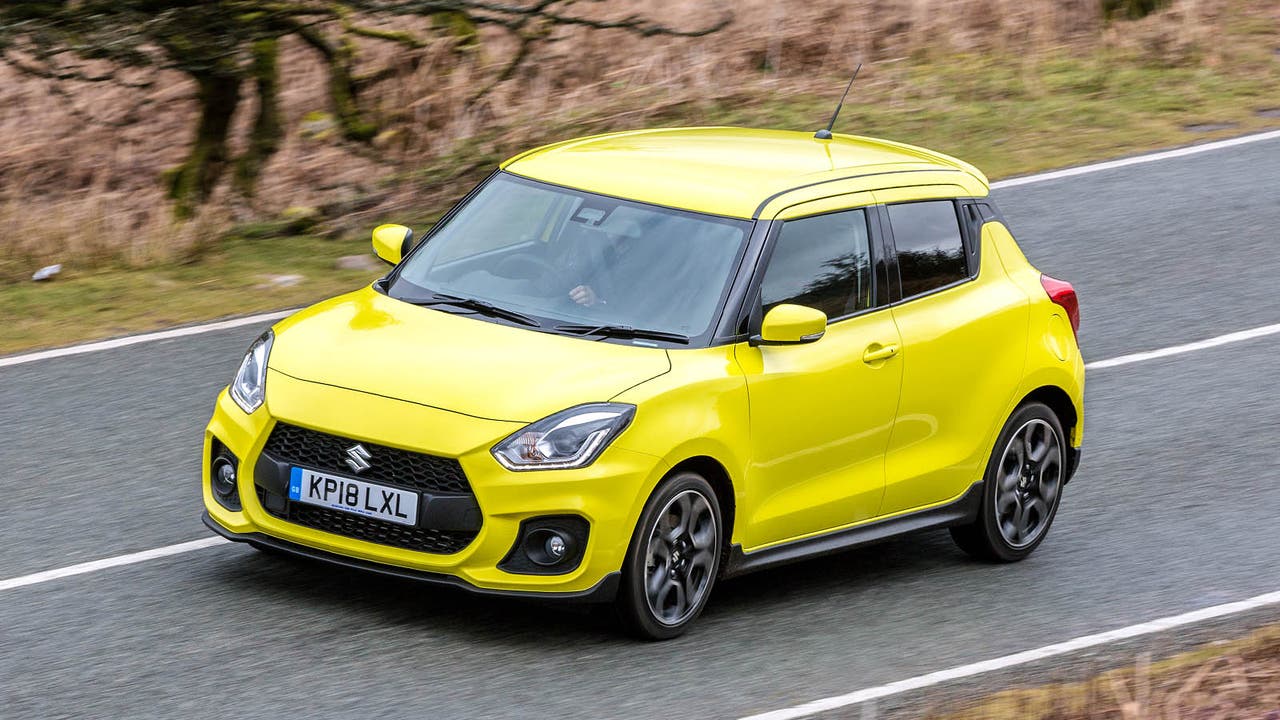 Better than a Fiesta ST for: value
Like fast Fords that came before it, the Fiesta ST offers serious performance at an accessible price. However, it's not the cheapest way to enjoy hot-hatch thrills. For an affordable route into driving fun, take a look at the Suzuki Swift Sport. This little hatch starts with the standard Swift – already a sharp-handling, fun car – and adds a 1.4-litre turbo engine aided by a 48V mild-hybrid system, giving it much more insistent acceleration. If you can resist the urge to pin the throttle, you should be able to average around 50mpg.
Find used Suzuki Swift Sport cars for sale
Audi A1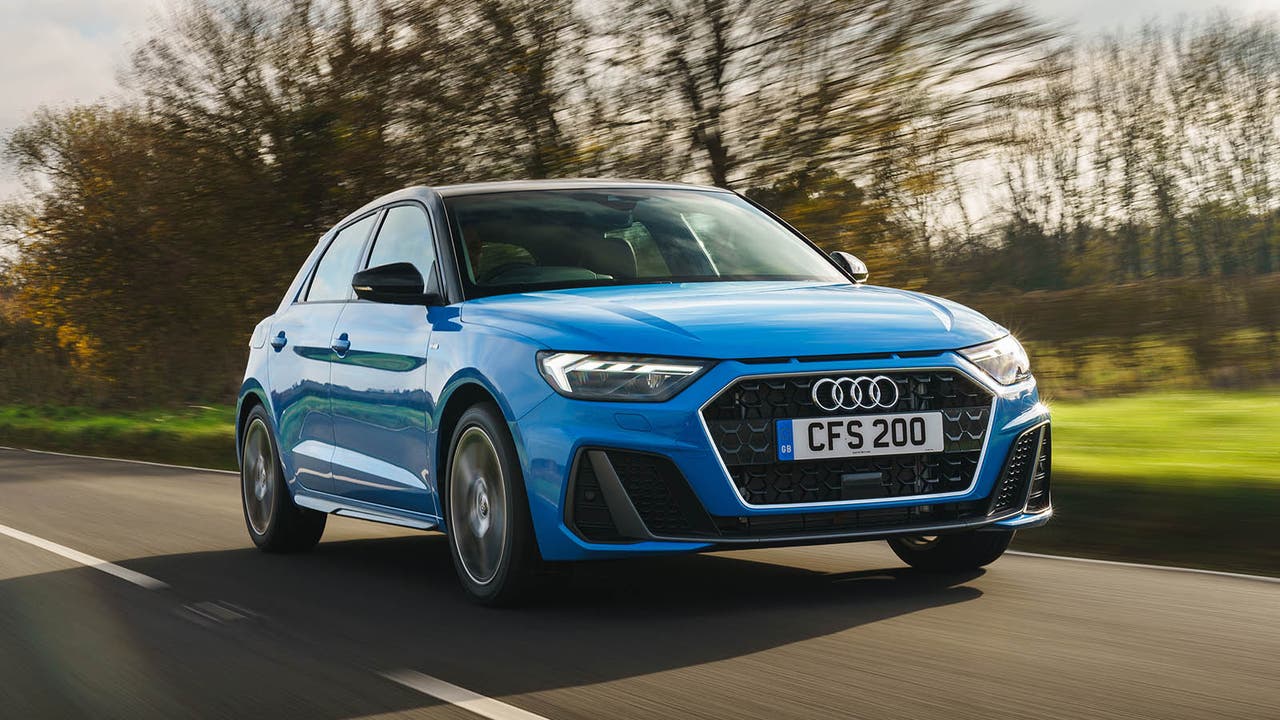 Better than a Fiesta ST for: premium touches
Read our Audi A1 review
Perhaps it's that the Fiesta ST tops the range rather than its outright performance that appeals to you. In which case, consider stepping up to a properly premium option – the Audi A1. This uses mostly the same parts as the Volkswagen Polo, but dresses them in a sharp-suited body with a plush, upmarket cabin. That means more soft-touch surfaces than the Ford, more metal-effect styling details and a sharper, more modern-looking infotainment system. Plus, a Fiesta ST budget buys a nippy A1 35 TFSI model with an S Tronic auto gearbox.
Search used Audi A1 cars for sale
MG4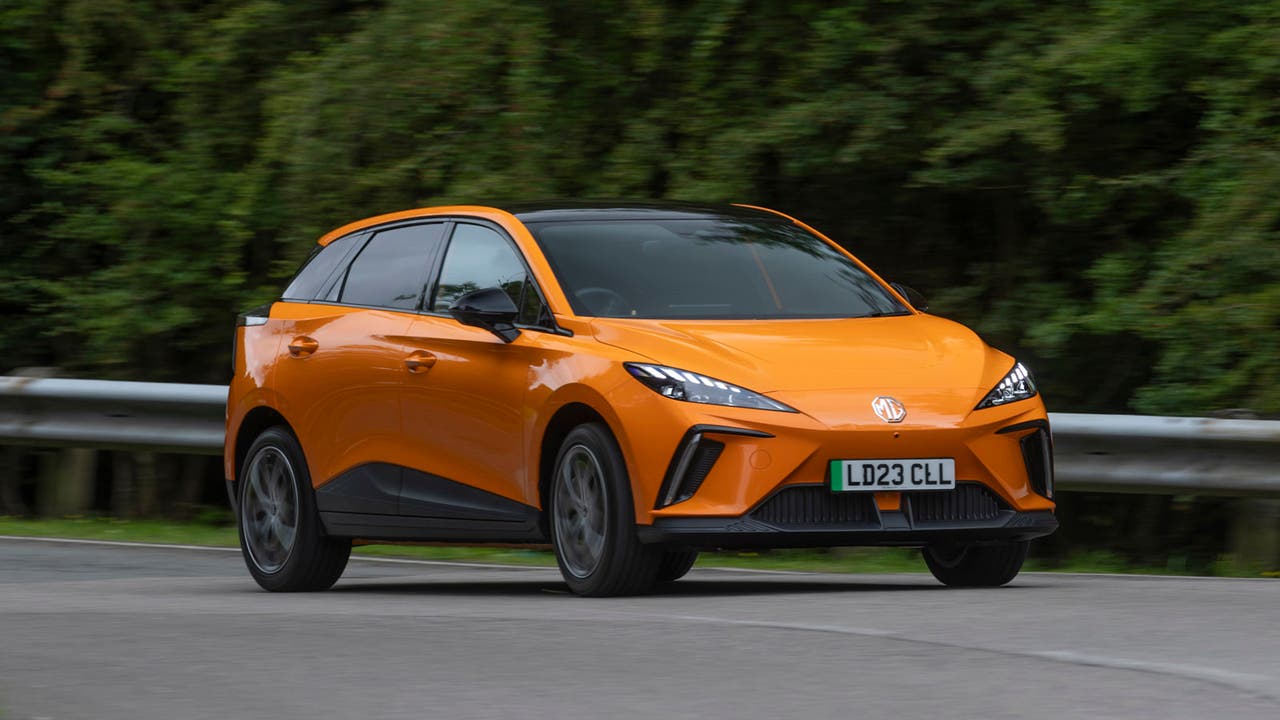 Better than a Fiesta ST for: EV driving
The MG4 is a similar size to a Volkswagen Golf on the outside but, thanks to clever EV packaging, it has a little more passenger space – especially in the back seats. Its zippy electric motor means acceleration is surprisingly rapid, especially at lower speeds and, while the handling isn't quite as engaging as the Fiesta's, the MG4 is still reassuringly stable on the move. If you're ready to swap over to electric power, the MG is a great option – all models can cover more than 200 miles on a charge.
Browse used electric cars
SEAT Leon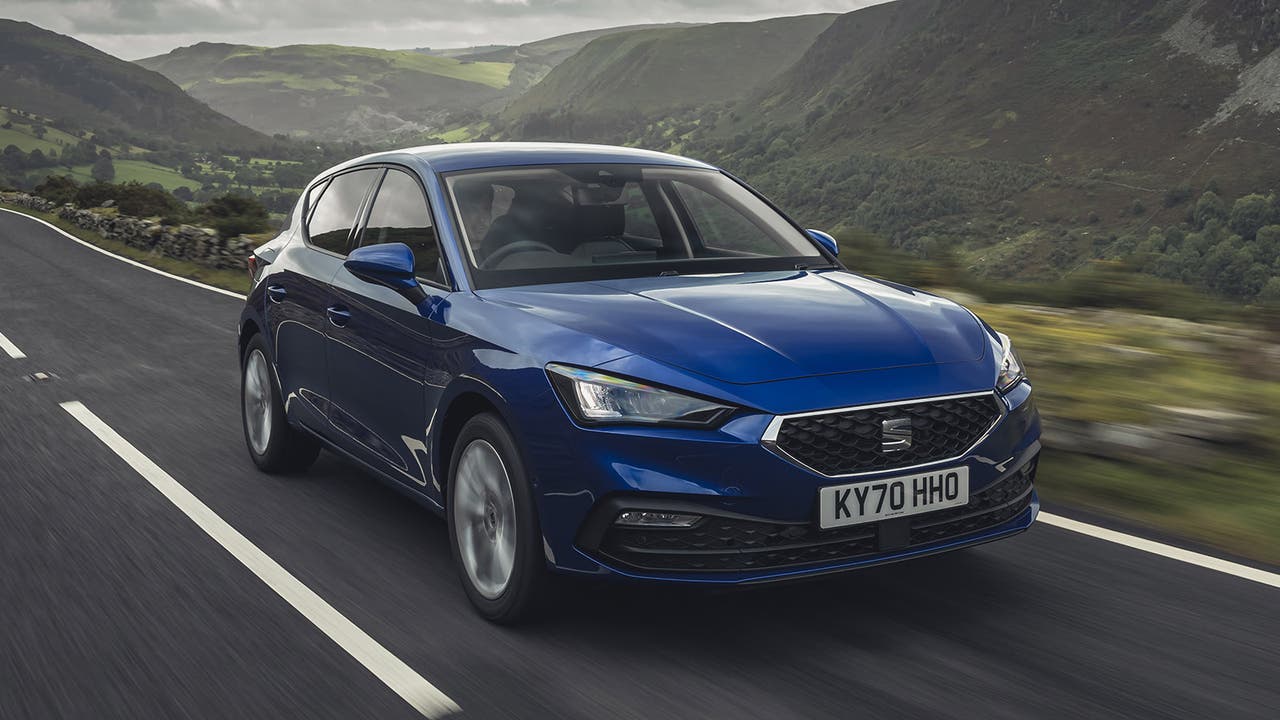 Better than a Fiesta ST for: plug-in-hybrid driving
Read our SEAT Leon review
If you're ready to dip your toe into electric driving – perhaps commuting to your workplace – but need the backup of long-range petrol power, check out the SEAT Leon eHybrid. This plug-in-hybrid family hatchback can manage around 40 miles on electric power, with a 1.4-litre turbo petrol engine as backup if you need to go further. Together, the motor and engine deliver more than 200hp, so the Leon's not much slower than the Fiesta ST from 0-62mph, but you'll need to avoid burying the throttle to achieve the car's astounding claimed fuel efficiency.
Shop used SEAT Leon cars
Save thousands on a sporty car
Get big savings on Motorpoint's huge choice of used cars for sale. Be confident you'll save cash with our Price Promise. For more thrilling options, check out our picks for the best sports cars you can buy.
Ford Fiesta ST alternatives FAQs