Motorpoint team up with Lindisfarne for Great North Snowdogs
16 September 2016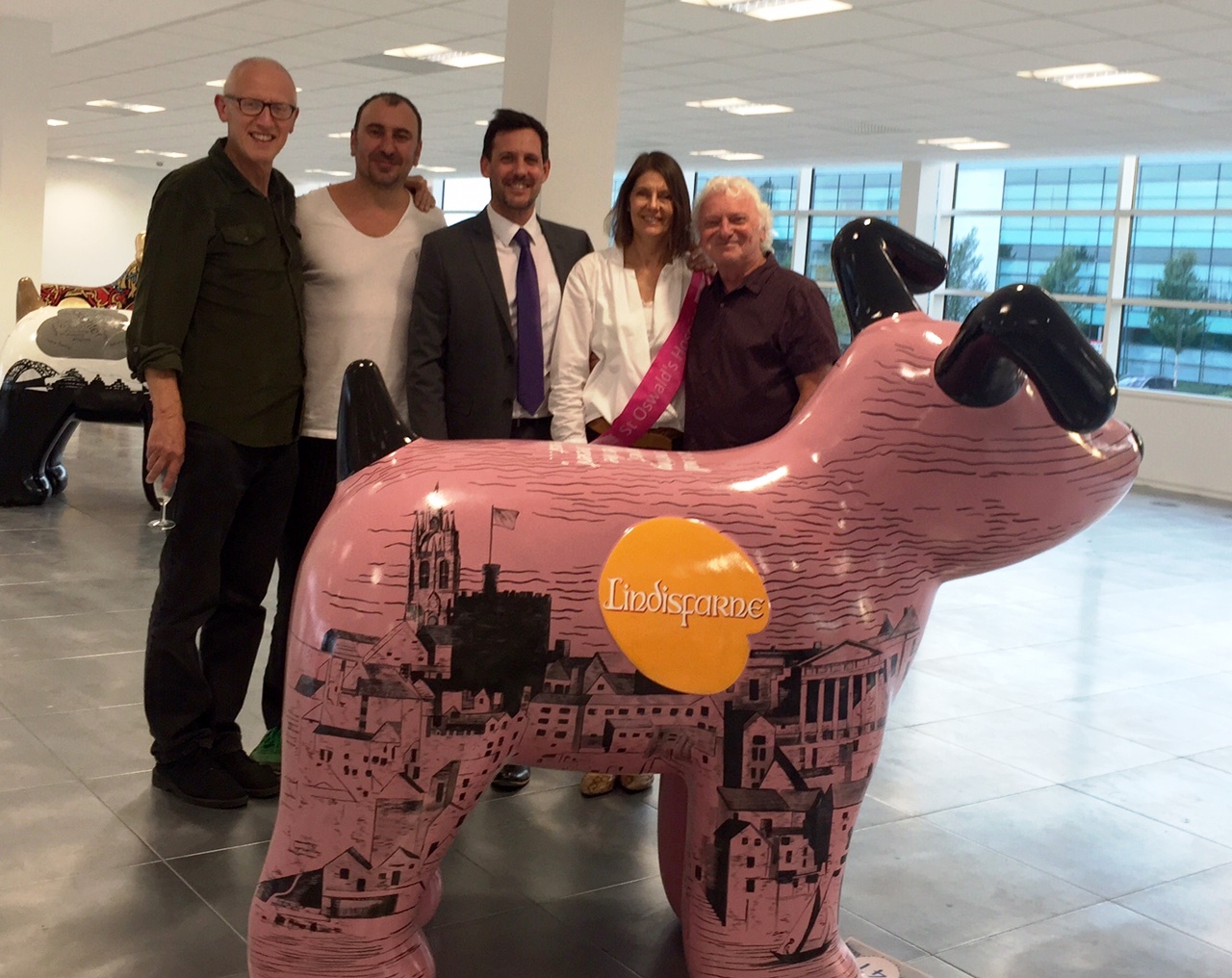 Photos © 2021 Motorpoint
Motorpoint has joined forces with legendary folk rock band Lindisfarne to support Tyne and Wear's biggest ever mass-participation, public art event – Great North Snowdogs – in aid of St Oswald's Hospice
"We'd like to say a very special thank you to Ray Laidlaw and Billy Mitchell from Lindisfarne for their design for our Snowdog. As soon as it we saw it we fell in love with it and just knew it was the Snowdog for us"
The brainchild of St Oswalds Hospice and Wild in Art, Great North Snowdogs will involve more than 50 large scale Snowdog sculptures, inspired by The Snowman and The Snowdog short film, located throughout the region to create a fully interactive trail that the public will be able to follow using a dedicated this autumn.
The UK's leading car supermarket, a long-standing supporter of St Oswalds Hospice, has leant its support to the event, sponsoring the 'Mutt Me on the Corner' Snowdog. Designed by Lindisfarne, its distinctive artwork is inspired by the artwork for the band's iconic 1971 album 'Fog on the Tyne' which features scenes of the city including their spiritual home – Newcastle City Hall.
Matthew Lewis, General Manager of Motorpoint Birtley, was among a number of business leaders from Tyne and Wear invited to a special preview event to launch the Great North Snowdogs and meet with 'Mutt Me on the Corner' creators and Lindisfarne band members Ray Laidlaw and Billy Mitchell.
"We'd like to say a very special thank you to Ray Laidlaw and Billy Mitchell from Lindisfarne for their design for our Snowdog. As soon as it we saw it we fell in love with it and just knew it was the Snowdog for us," said Matthew Lewis.
"Thanks to the artist Edgar 'Mutt Me on the Corner' has now come to life ready to be installed. We can't wait to see it once it's live and part of the Great North Snowdogs trail and in the process helping to raise as much money as possible to support the wonderful work done by St Oswalds Hospice."
Motorpoint adopted St Oswald's Hospice as its charity partner last year following the launch of its supersite on Durham Road in Birtley. Based in Gosforth, St Oswald's Hospice is the only children's hospice service providing for families from Northumberland, Tyne and Wear and North Durham with life limiting or life threatening conditions.