In April 2023 Motorpoint is marking its 25th Anniversary since it opened its first store in Derby in 1998. As part of the celebrations, we've commissioned a survey to find out what the nation's favourite ever automotive inventions have been over the last 25 years. As well as naming the best ever automotive inventions we're also putting the nation to the ultimate motoring trivia test. Why not check out the link below and test your auto knowledge.
Airbags, satellite navigation and reversing cameras have been named as the automotive gamechangers by UK drivers in a recent poll of drivers by Motorpoint to mark its 25th Anniversary. The poll also revealed that three in 10 adults can't live without the gadgetry in their cars. Check out the full top 20 below. 
As part of its celebrations Motorpoint has teamed up with Radio & TV presenter and car fanatic Melvin Odoom to the test to see if he's the ultimate 'Motormind'. 
Motorpoint's latest research of UK drivers has named multiple airbags, GPS satellite navigation and reversing cameras among the most significant developments in automotive history. 
A study of 2,000 adults with a driving licence by Motorpoint found three in 10 could not live without the gadgetry in their car, with other popular inventions including power steering and parking sensors. 
Motorists also named the introduction of hybrid and electric vehicles as game-changing, while others welcomed adaptive cruise control and auto-defrosting windshields. 
Also featured in the top 20 list of innovations are parking sensors, keyless entry and heated seats. 
The research was commissioned by Motorpoint to celebrate its 25th anniversary, during which time it has sold over a million vehicles since opening its first store in Derby and now has 20 stores across the UK.  
To mark a quarter of a century, Motorpoint has partnered with radio and TV presenter and car collector Melvin Odoom and put him to the ultimate 'Motormind' automotive knowledge test, where he scored a respectable six out 10. 
He said: "I've always loved cars, in fact I've owned 12 in total, with my first being a Fiat Brava which I bought in 2002.  
"I consider myself very clued up on the subject of motoring and my 'Motormind' interview really challenged me. 
"As it turns out, I seem to do alright when it comes to where brands are from or when they launch a luxury division – but I had no idea everyone calls the Pope's car the Popemobile." 
The study found almost one in five (18 per cent) said assisted parking in any form would be the feature they'd like to have in their car, such as self-parking or parking sensors. 
While just under one in 10 dream of having heated features such as seats, steering wheel or front screen. 
With technological features being so important to many, the 2020s were named the decade Brits think cars look the coolest, beating the 1960s and 1970s which came second and third. 
Almost three in 10 (28 per cent) drivers would love to own a classic car but would struggle without modern day gadgets such as electric windows, wing mirrors which show the blind spot and tyre pressure monitoring. 
It also emerged that 45 per cent have reminisced with others about old cars, including talking about their first car (37 per cent), the car their parents had when they were a child (23 per cent) and their favourite model (21 per cent).  
Some respondents cited family trips and getting a sense of freedom when driving for the first time after getting their license as one of the most memorable moments of their life.  
Melvin Odoom said: "I think the car I was fondest of was a Bentley I owned. My mother hadn't liked any of my previous cars but became particularly attached to this one.  
"From that point onwards, I became her chauffeur. I remember the Bentley always being full of suitcases and will always associate that car with my mum." 
Mark Carpenter, CEO of Motorpoint said: "Cars have evolved a lot since we opened our first store 25 years ago.  
"Back in 1998, some of the tech we take for granted wasn't even in development. Even then, it would have been inconceivable that cars could help us park, and smartphones were several years away.  
"We're proud to still be a part of the industry that's kept Britain on the roads for a quarter of a century, and we as a business have grown a lot too. 
"Since the beginning we've always focussed on making buying a car more affordable through our Motorpoint price promise for our customers, and through this pledge have brought over a million vehicles to happy owners since 1998.   
"As we look forward to the next 25 years, it feels pertinent to reflect on fond memories of cars in the past, and to look ahead to an exciting future." 
Car lovers and petrol heads can put their own motoring knowledge to the test at www.motorpoint.co.uk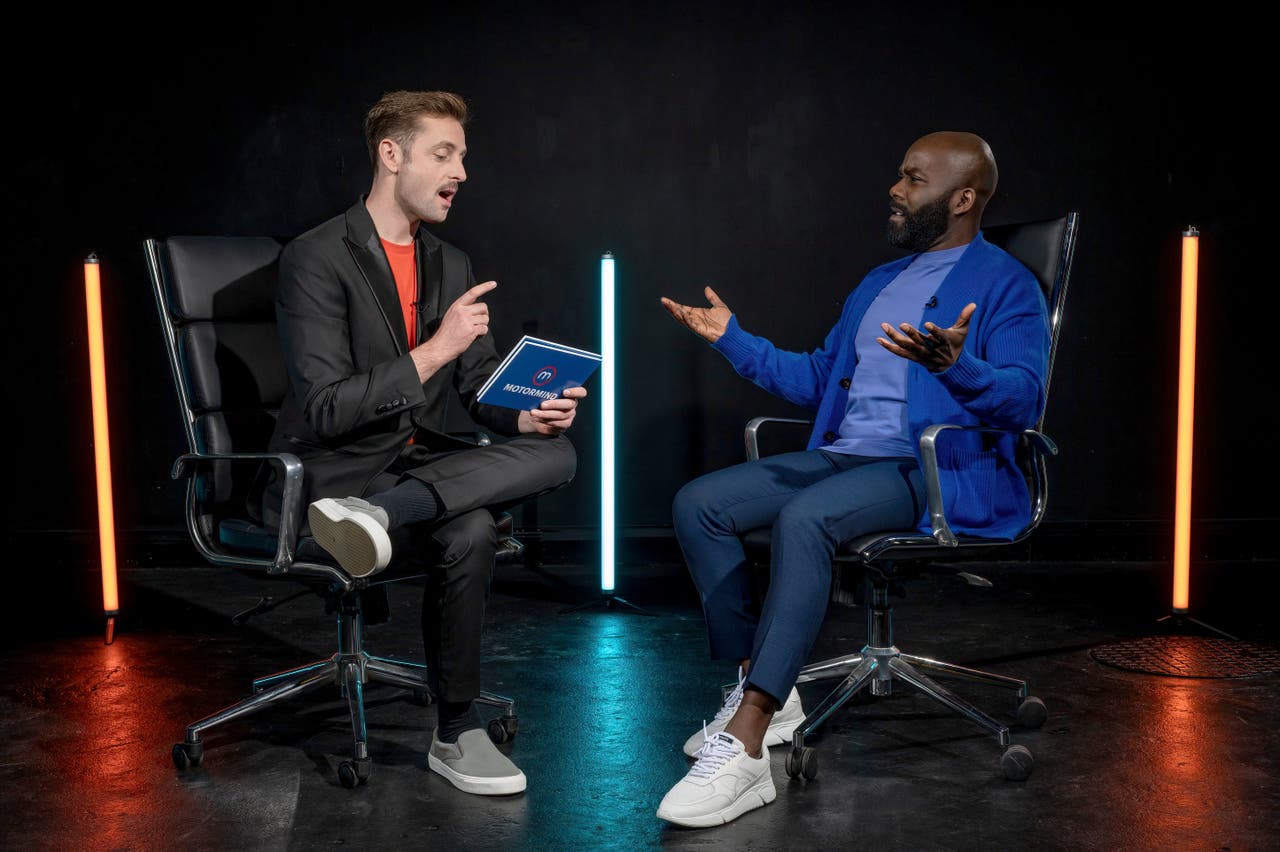 TOP 20 IMPORTANT DRIVING INNOVATIONS EVER ACCORDING TO MOTORISTS 
Multiple airbags 
GPS satellite navigation 
Reversing cameras 
Power steering 
Parking sensors 
Self-parking systems 
Hybrid vehicles 
Mass-market electric vehicles 
Adaptive cruise control 
In-car Bluetooth 
Remote central locking 
Keyless entry 
Tyre pressure monitoring 
Electric windows 
Wing mirrors that tell you when someone's in your blind spot 
Auto-defrosting windshields 
Autonomous cars 
Headlights that turn on automatically in the dark 
Smartphone integration e.g. Apple CarPlay, Android Auto 
Heated seats 
TOP FIVE MODERN PIECES OF CAR TECHNOLOGY BRITS WOULD NOT WANT TO DRIVE WITHOUT 
In-car Bluetooth 
LED headlights  
Keyless entry  
Smartphone integration  
Adaptive cruise control