If knowing your 108 from your 2008 from your e-308 sounds like too much mental arithmetic, this guide is for you.
We'll talk you through every Peugeot model you can currently buy. That includes covering Peugeot's SUV lineup, a selection of Peugeot hatchbacks, a handful of Peugeot estate cars and the odd Peugeot EV.
Peugeot SUV range explained
Peugeot 2008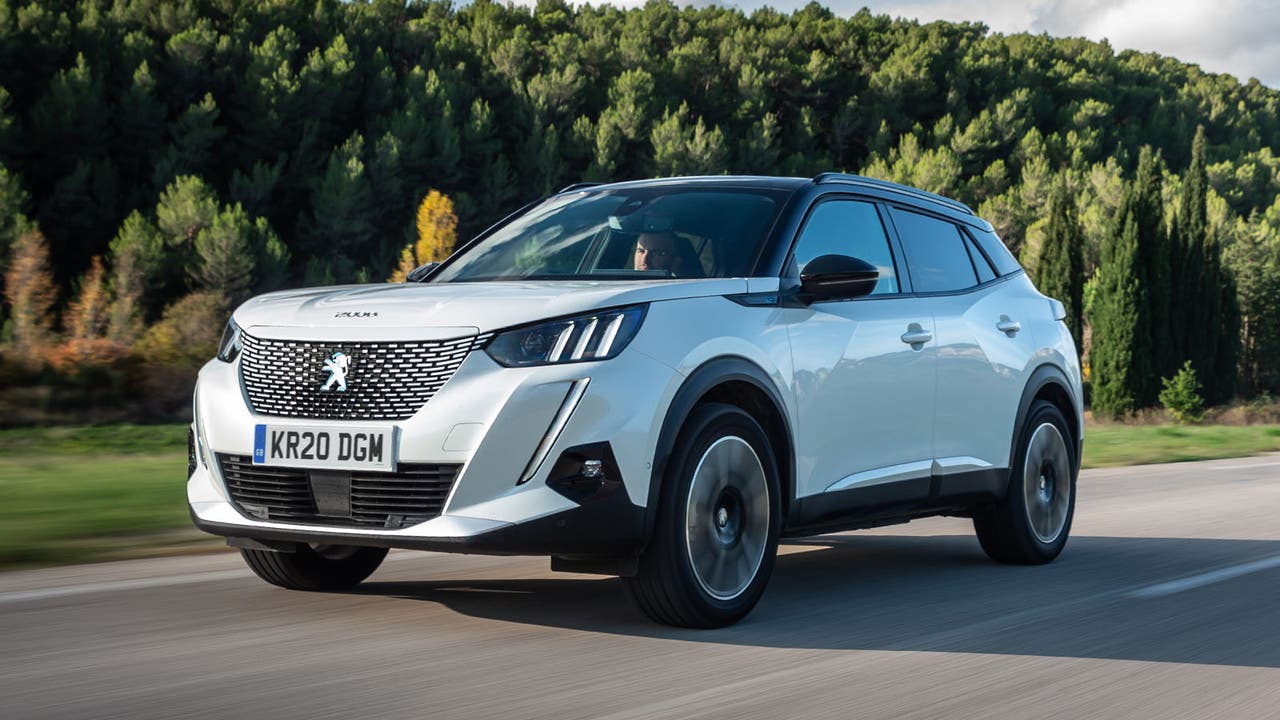 The Peugeot 2008 offers good practicality thanks to its boxy body but, at just 4.3 metres long, only takes up the same space on the road as a family hatch like a Ford Focus. There's space for adults to sit in the back and the wide, tall door openings make it fairly easy to get kids buckled up. Like many other cars on this list, it benefits from Peugeot's responsive turbo petrol engines and also comes in an electric version we'll cover in more detail below. The ride is softer than cars like the Ford Puma, although the 2008 isn't quite as fun to drive.
Peugeot 3008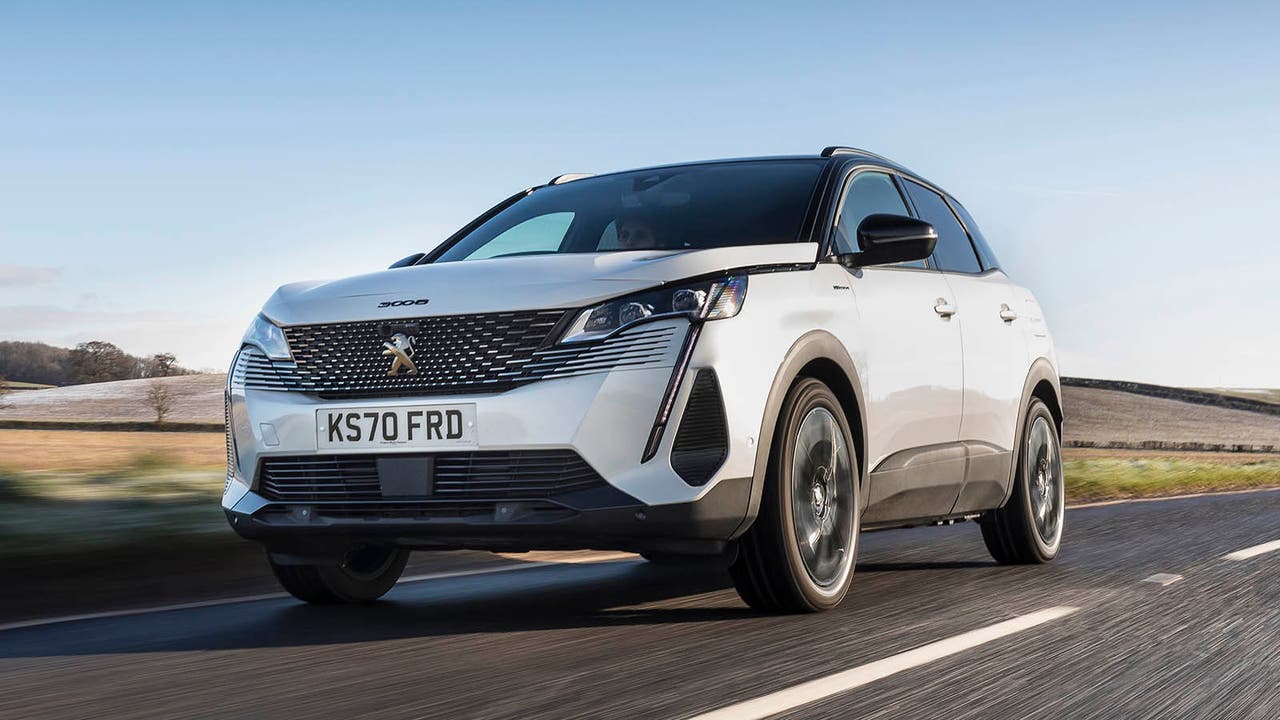 There's enough room for adults in the back of the 2008 but they'll have much more room to get comfortable in the Peugeot 3008. You'll also find much easier rear-row access for parents with bulky child seats, along with a larger boot that can fit a pushchair and several soft bags without breaking a sweat. The power available under the bonnet is more than enough to deal with the 3008's larger size, but it also gains the option of a plug-in-hybrid engine with up to 300hp for impressive acceleration.
Browse used Peugeot 3008 cars
Peugeot 5008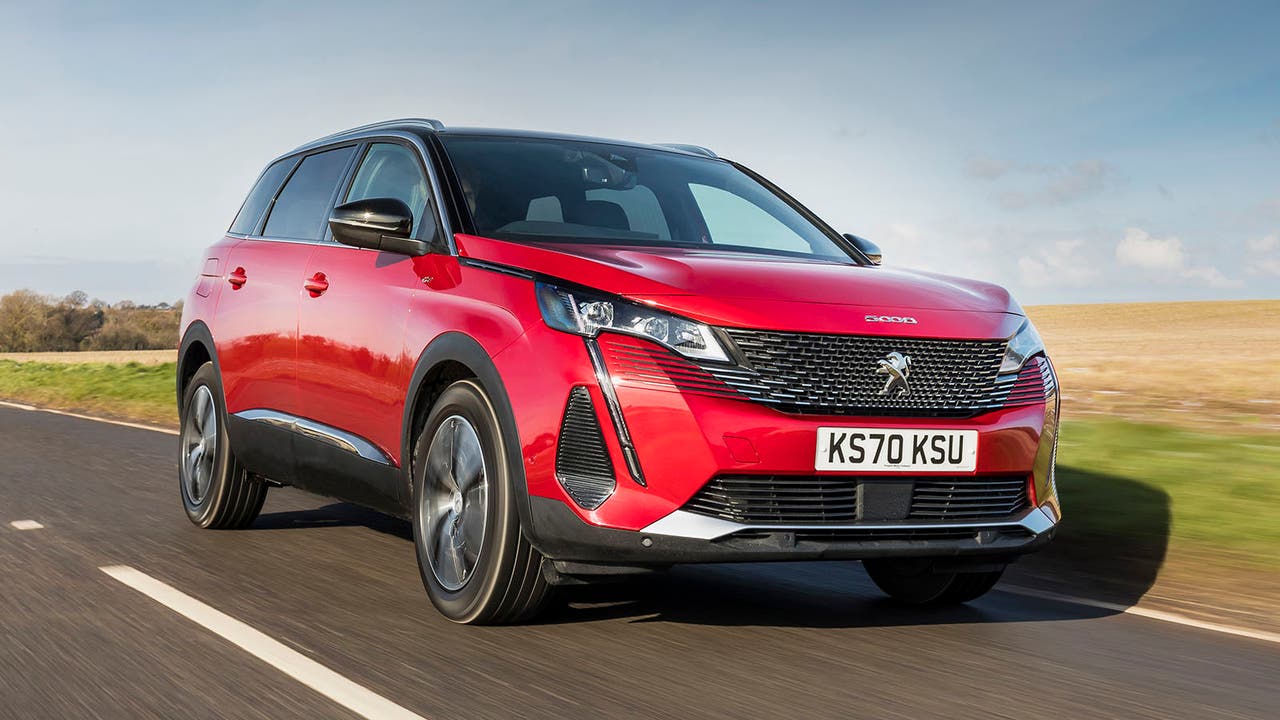 The Peugeot 5008 is the 'papa bear' of the company's SUV lineup. Its height and width remain mostly unchanged from the 3008, but it gains extra length and a third row of seats in the cabin. For extra practicality, the three seats on the second row are separate units that slide and fold individually, giving you more passenger-carrying flexibility. Like the 2008 and 3008, the 5008 benefits from Peugeot's funky 'i-Cockpit' dashboard design with a small, flickable steering wheel surrounded by simple screens and neat, minimalist styling touches.
Search used Peugeot 5008 cars for sale
Peugeot hatchback range explained
Peugeot 108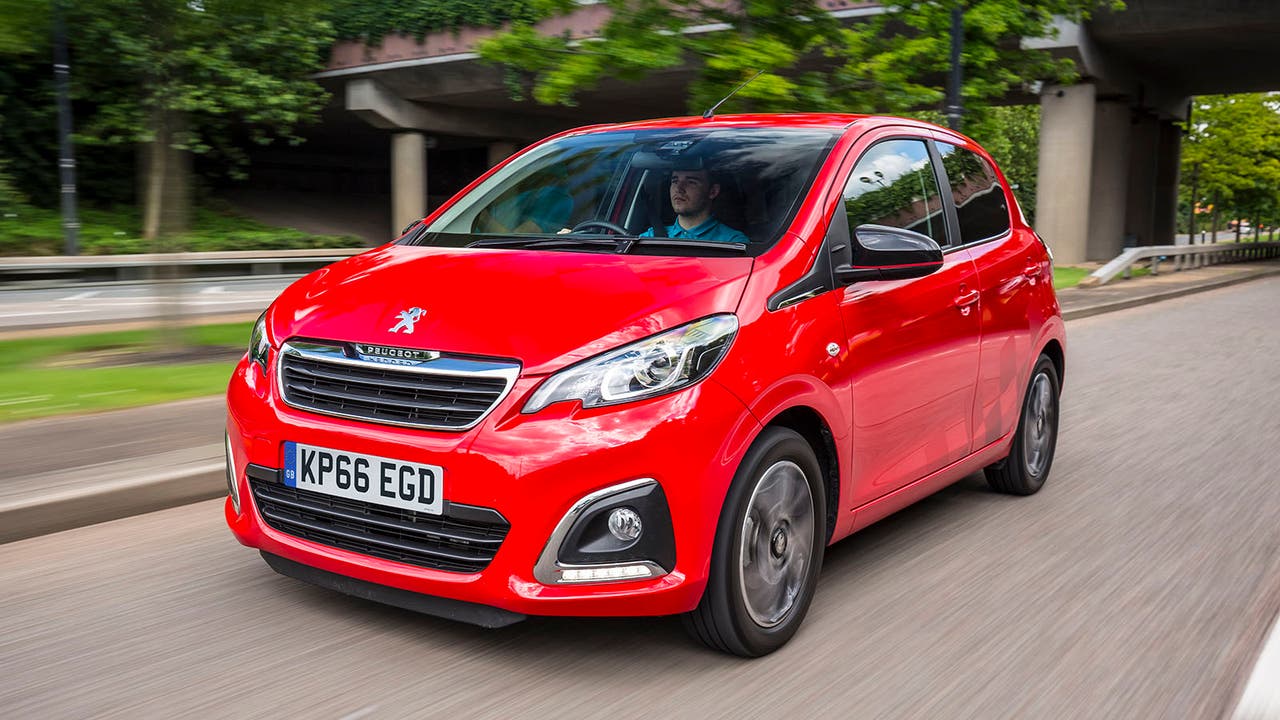 The Peugeot 108 is the smallest and most affordable car in the brand's lineup. It shares most of its DNA with the Citroen C1 and Toyota Aygo, but it gets Peugeot's own styling and colour schemes to help it stand out. Tiny dimensions mean it's best for single buyers or couples who only carry the occasional rear-seat passenger, but also make it super-easy to park in tight urban spaces. The simple 1.0-litre petrol engine means you'll need to keep stirring the gearbox to make swift progress, but should keep maintenance and fuel costs low.
Check out used Peugeot 108 cars
Peugeot 208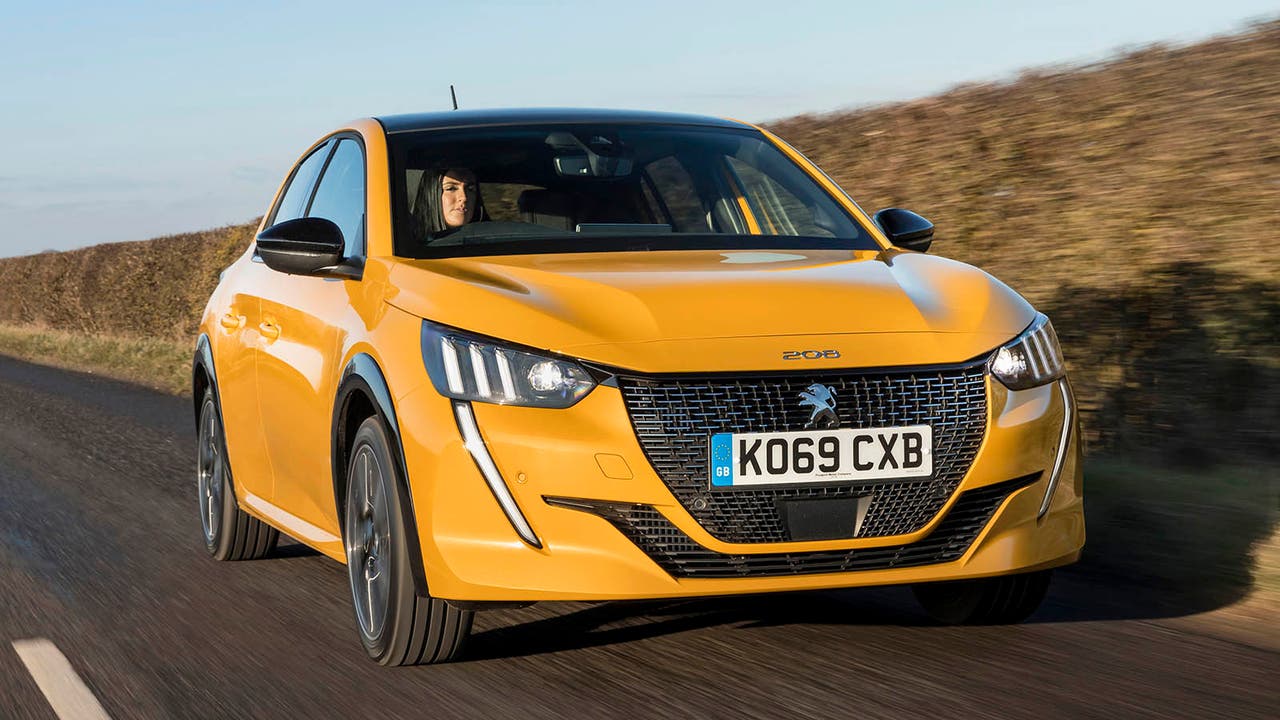 Under the skin, the Peugeot 208 shares lots of parts with the Citroen C3 and Vauxhall Corsa but, from behind the wheel, you might struggle to tell. The 208 feels much more premium than those cars thanks to plush cabin materials and its elegant, minimalist design. It also drives better than both, with more compliance than the Vauxhall but sharper handling than the Citroen, making it a great all-rounder that's easy and satisfying to drive. Again, Peugeot's punchy turbo petrol engines work well here, or there's an electric version we'll look at below.
See used Peugeot 208 cars for sale
Peugeot 308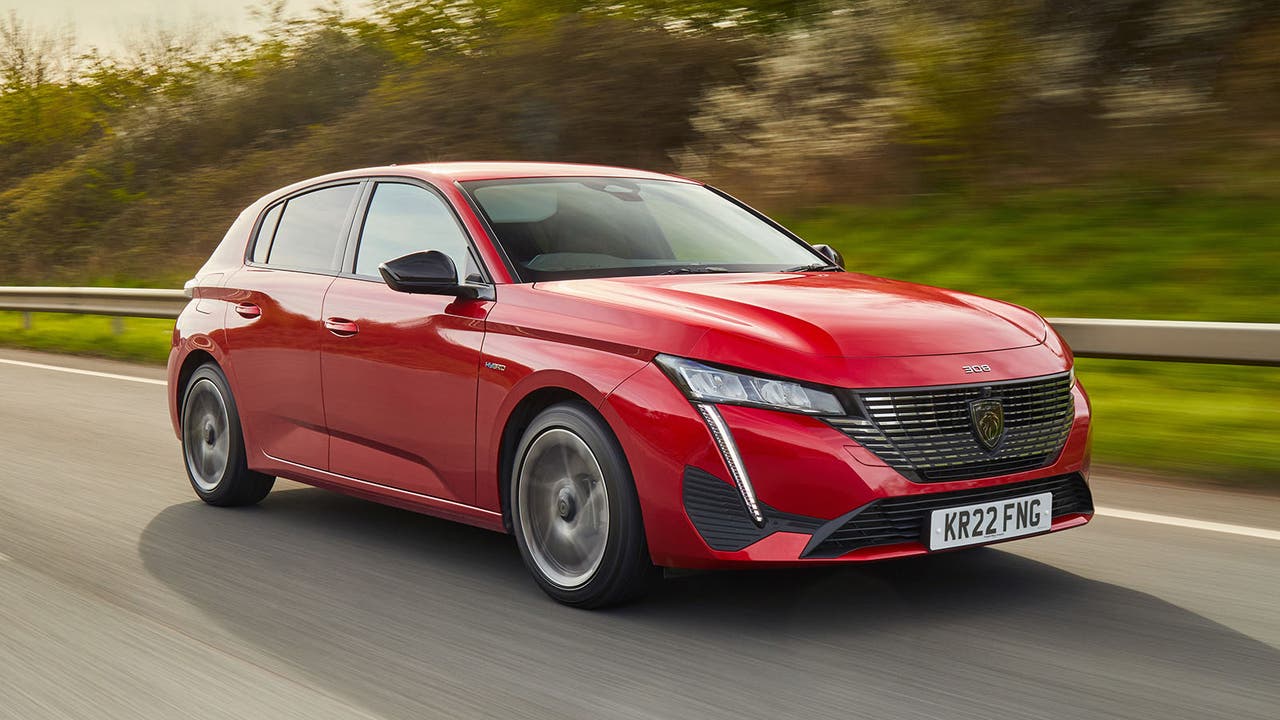 You've probably noticed as the model number gets higher, the car gets bigger, and that's true for the Peugeot 308. Where the 208 can just about seat four adults, the 308 achieves the same feat without leaving its passengers as cramped. You'll also find a slightly larger boot that makes it easier to carry baby clobber or holiday luggage in the 308, or you can trade up to the load-lugging 308 SW estate, which we'll look at below. Peugeot recently released a new version of the 308 (pictured), which gets updated styling inside and out.
View a choice of used Peugeot 308 cars
Peugeot 408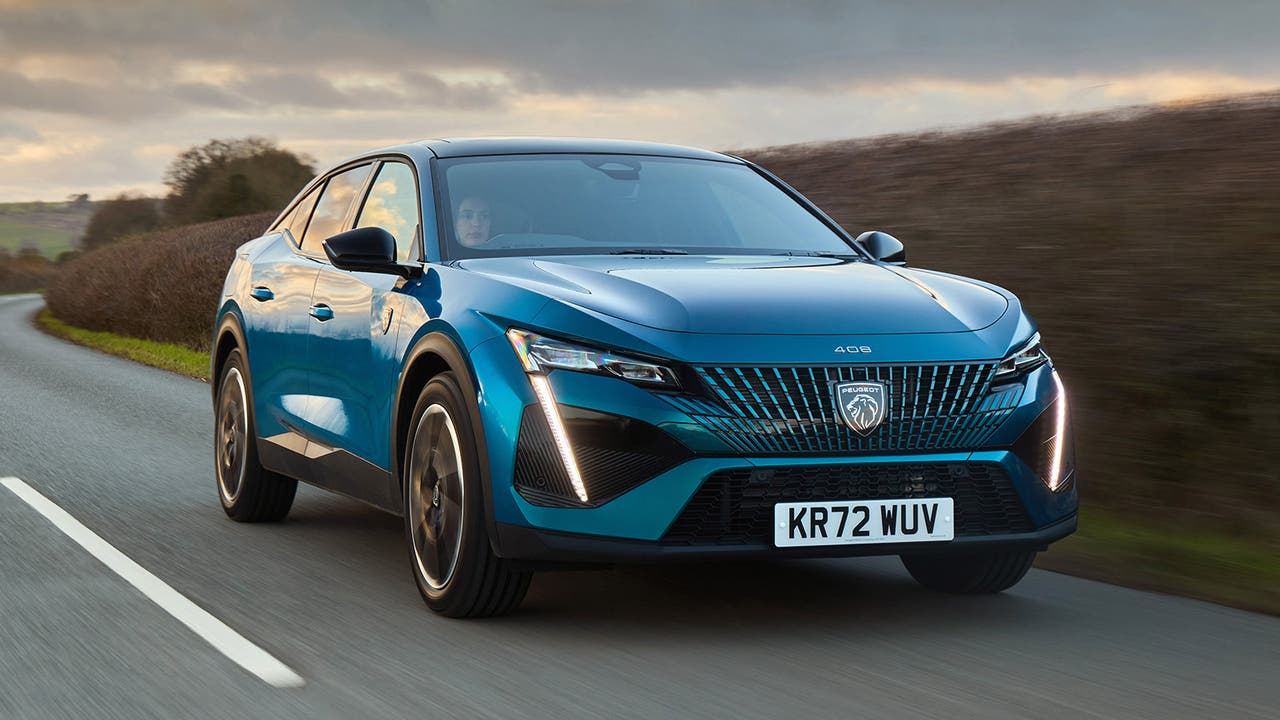 The Peugeot 408 is a new addition to the brand's lineup. It's a five-door five seater with a hatchback boot lid but straddles the line somewhere between a hatch, an SUV and a coupe. It also has the latest interpretation of Peugeot's styling language with sharp, creased bodywork on the outside and a futuristic, neatly trimmed cabin inside. Zippy plug-in-hybrid engines and a calm, composed driving experience make the 408 easy to live with, while the taller-than-average ride height lets you tackle cracked road surfaces with confidence.
Shop used Peugeot 408 cars for sale
Peugeot saloon range explained
Peugeot 508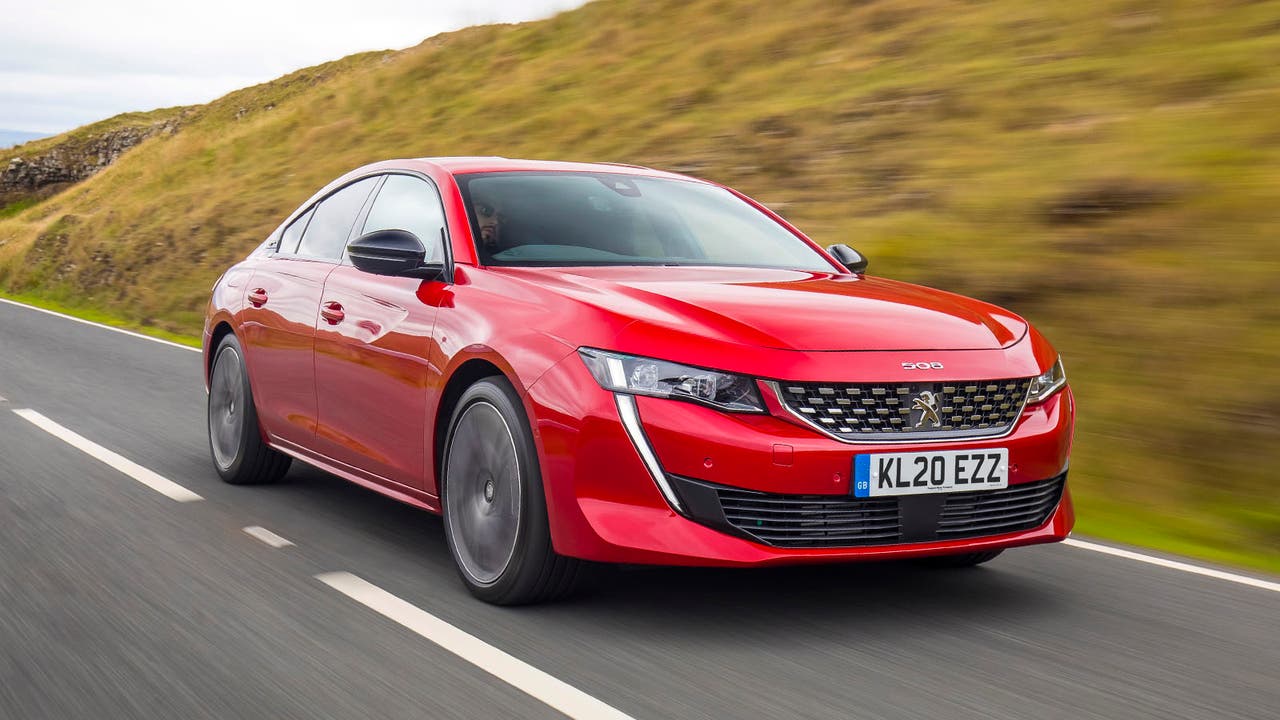 Saloons aren't as popular as they used to be, but at least we're not missing out on cars like the Peugeot 508. The car's stunning styling immediately stands out against more conservative rivals like the Audi A4 and BMW 3 Series, and the good looks continue inside thanks to Peugeot's neat and minimal dashboard design. It might not have quite as large a boot as the 508 SW estate covered below, but the standard 508 secretly hides a hatchback boot lid in its saloon body, giving wide and easy access to the cargo area.
Check out used Peugeot 508 cars
Peugeot estate range explained
Peugeot 308 SW estate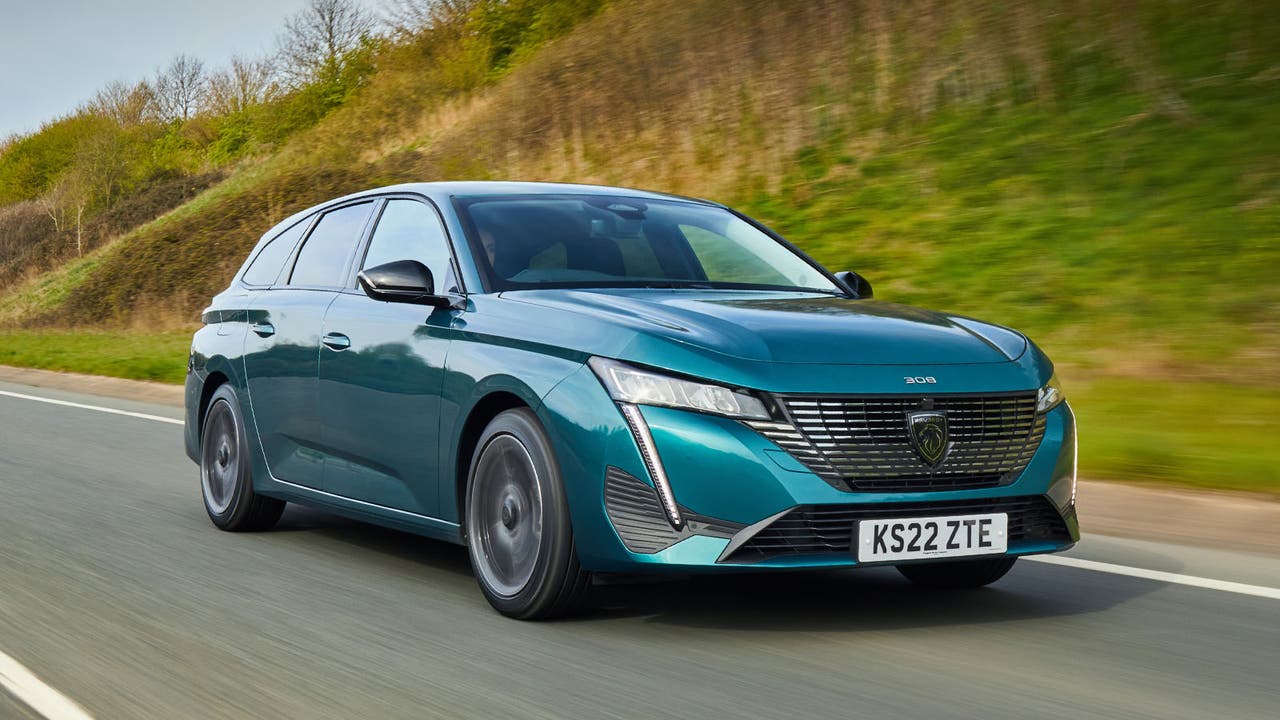 Taking the 308 hatchback as a starting point, the Peugeot 308 SW estate stretches the roof giving a much larger boot and a bit more rear headroom. All the same benefits remain – the stylish cabin, plush materials and composed ride quality – but the improvement in cargo space makes up for one of the 308 hatch's main shortcomings, making the 308 SW a much easier choice for families with kids.
Check out used Peugeot 308 SW estate cars
Peugeot 508 SW estate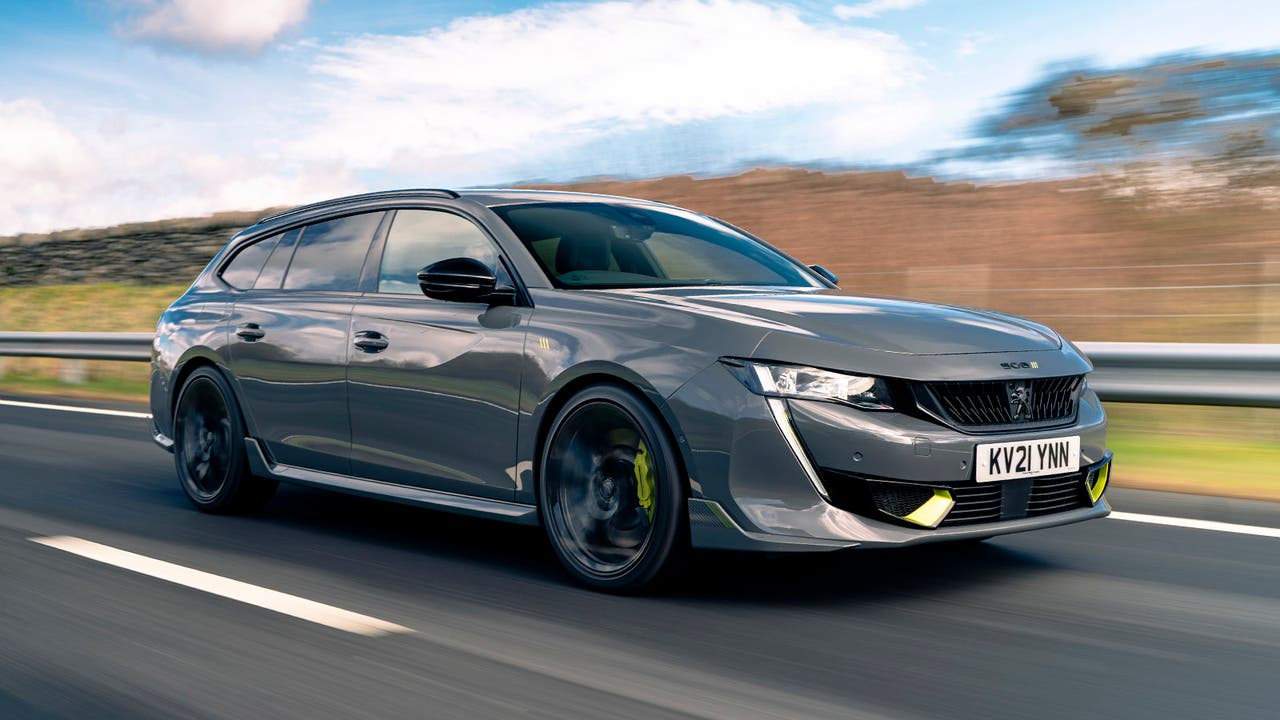 Just as the 308 SW adds more cargo space to the 308 hatch, so too does the Peugeot 508 SW estate enhance the carrying capacity of the regular 508. Here, the long roof is even more welcome, helping to accentuate the 508's already elegant swooping lines, as well as adding some extra height to the cargo area. The driving and ownership experience is essentially the same with your choice of petrol, diesel or plug-in hybrid engines.
Check out used Peugeot 508 SW estate cars
Peugeot EV range explained
Peugeot e-208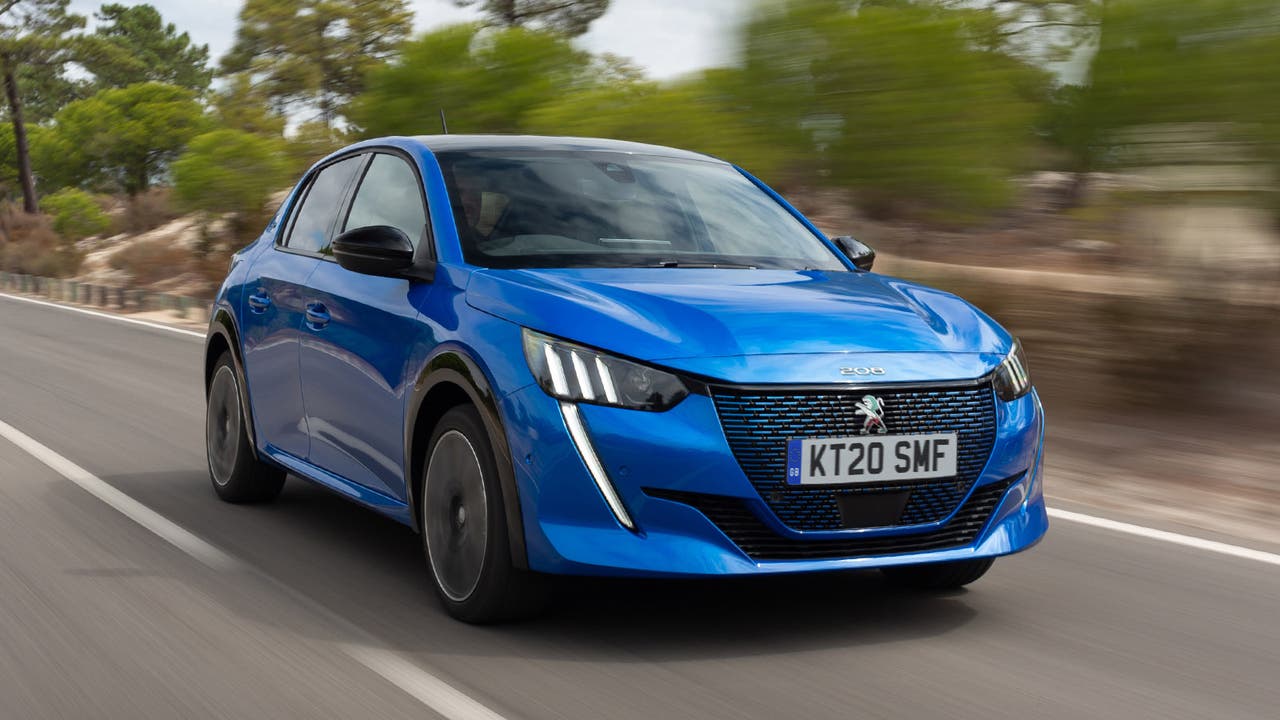 Peugeot makes several cars in both electric and fuel-powered forms, including the compact 208 hatchback. The Peugeot e-208 can manage more than 200 miles on a charge and feels nippy away from the lights thanks to its responsive electric motor. Impressively, you don't lose any boot space to make room for the batteries, and the running costs can be very cheap if you can charge at home.
View used Peugeot e-208 electric cars for sale
Peugeot e-2008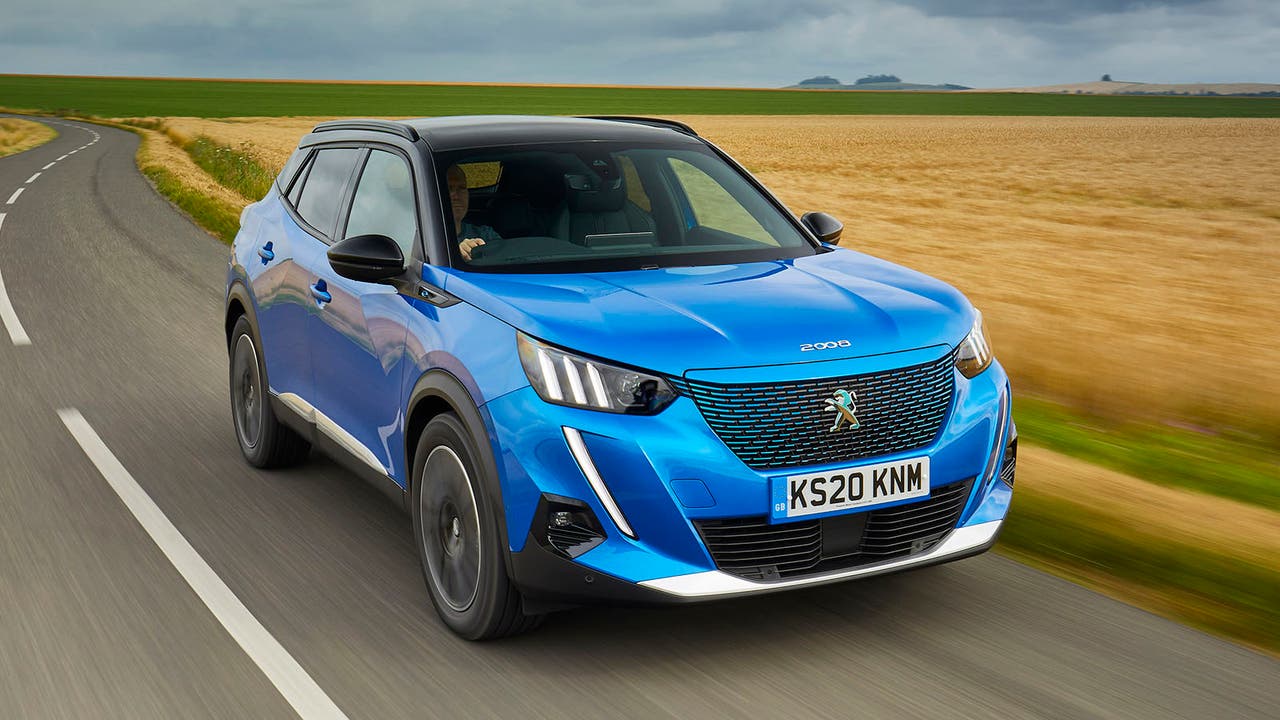 You'll also find the same electric gear as the e-208 under the bodywork of the 2008 SUV, making the Peugeot e-2008. Despite the bulkier frame, the e-2008 will still return just over 200 miles on a full charge, making it a great choice if you cover mostly urban journeys with the occasional longer trip. Acceleration is a little more muted in the e-2008 than the lighter e-208, but it's still quick enough to waft along with regular traffic.
See used Peugeot e-2008 electric cars for sale
Peugeot e-308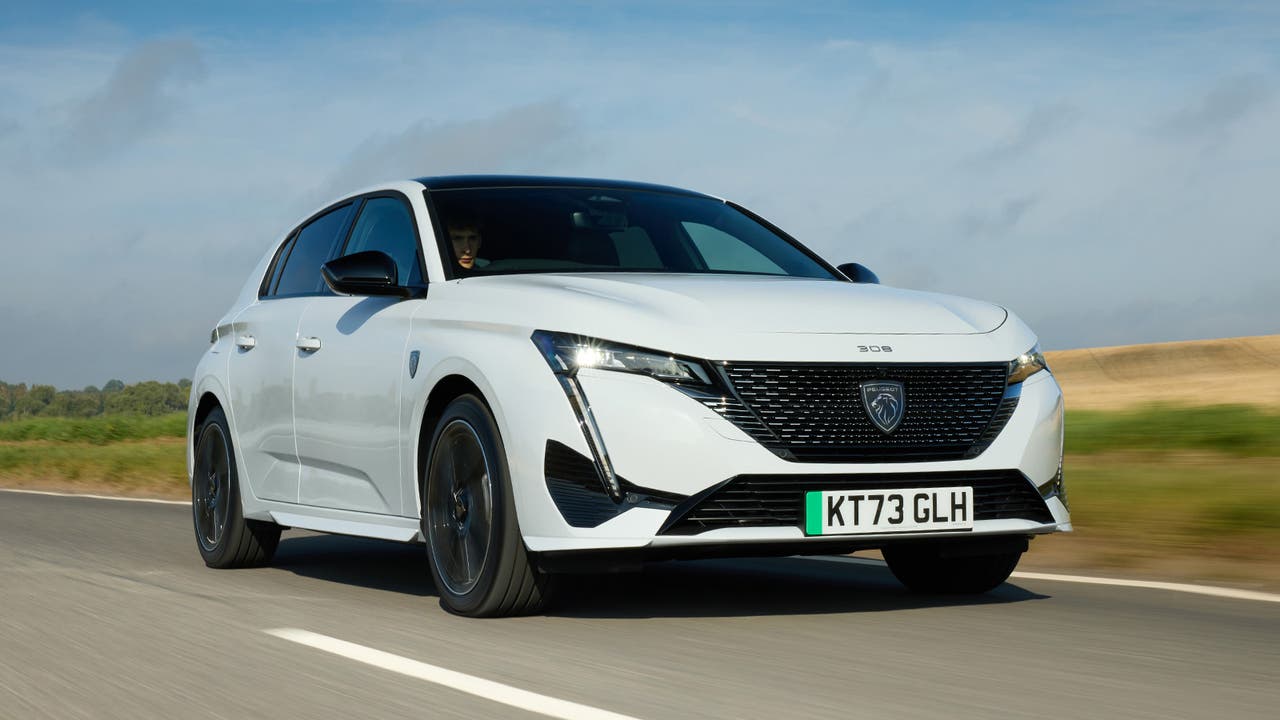 The Peugeot e-308 is the battery-powered sibling to the latest 308 hatchback, so isn't yet common on the used market. A bigger battery than the e-208 and e-2008 mean the e-308 can travel more than 250 miles on a full charge, while a punchier 156hp electric motor gives much more insistent acceleration off the line.
Peugeot e-3008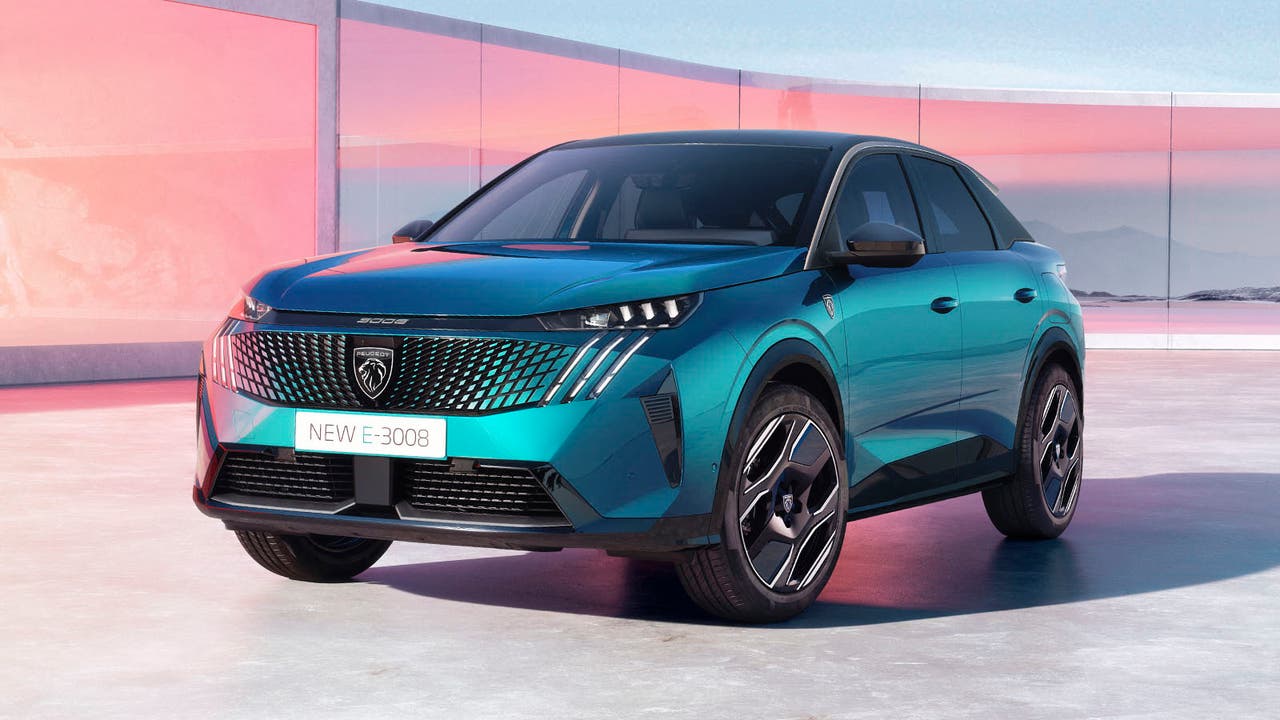 This is the newly announced replacement for the current Peugeot 3008. First versions will be the full-EV e-3008 model but petrol and plug-in hybrid power is likely to join the range later on. You'll have a choice of nippy single-motor versions or a rapid dual-motor variant, with the mid-level long-range car expected to return more than 400 miles on a charge.
Peugeot people carrier range explained
Peugeot Rifter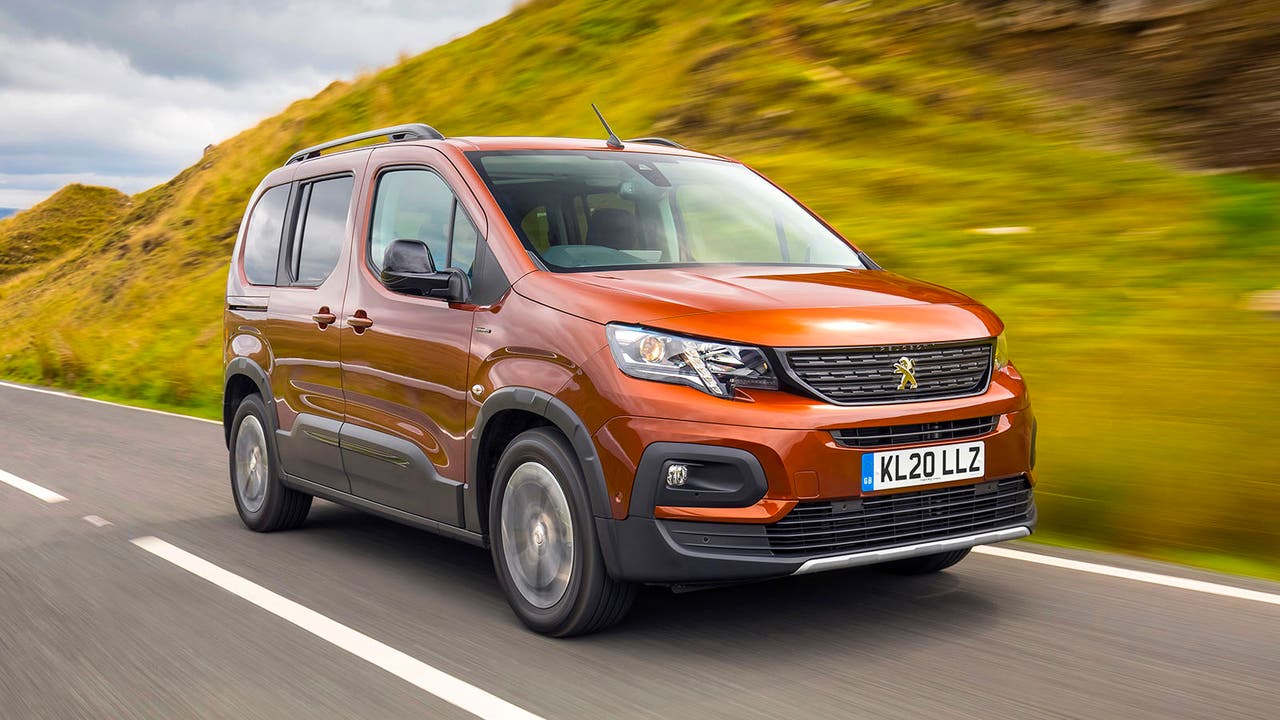 The Peugeot Rifter breaks with the numbered naming convention established by the rest of the Peugeot lineup. This, however, is a clue to the Rifter's van-based origins, because it shares most of its parts with the Peugeot Partner compact van. That means it's a bit bumpier over rough surfaces and a little noisier when you floor it than a regular car, but the tradeoff is a huge, square cabin that's substantially more practical than any hatchback, estate or SUV in the Rifter's price range.
View used Peugeot Rifter cars for sale
Pick the perfect Peugeot for you
Browse Motorpoint's enormous choice of used Peugeot cars. Every single vehicle comes with warranty cover and peace of mind thanks to our Price Promise.