Before SUVs were a big deal, family car buyers often chose between a hatchback or a saloon. While they're no longer the coolest kids on the block, there are still loads of excellent hatch and saloon cars out there, so are they worth considering?
First, let's find out what hatchbacks and saloons are. Then we'll work out the pros and cons of each body style so you can choose the type that best suits your needs.
What is a hatchback?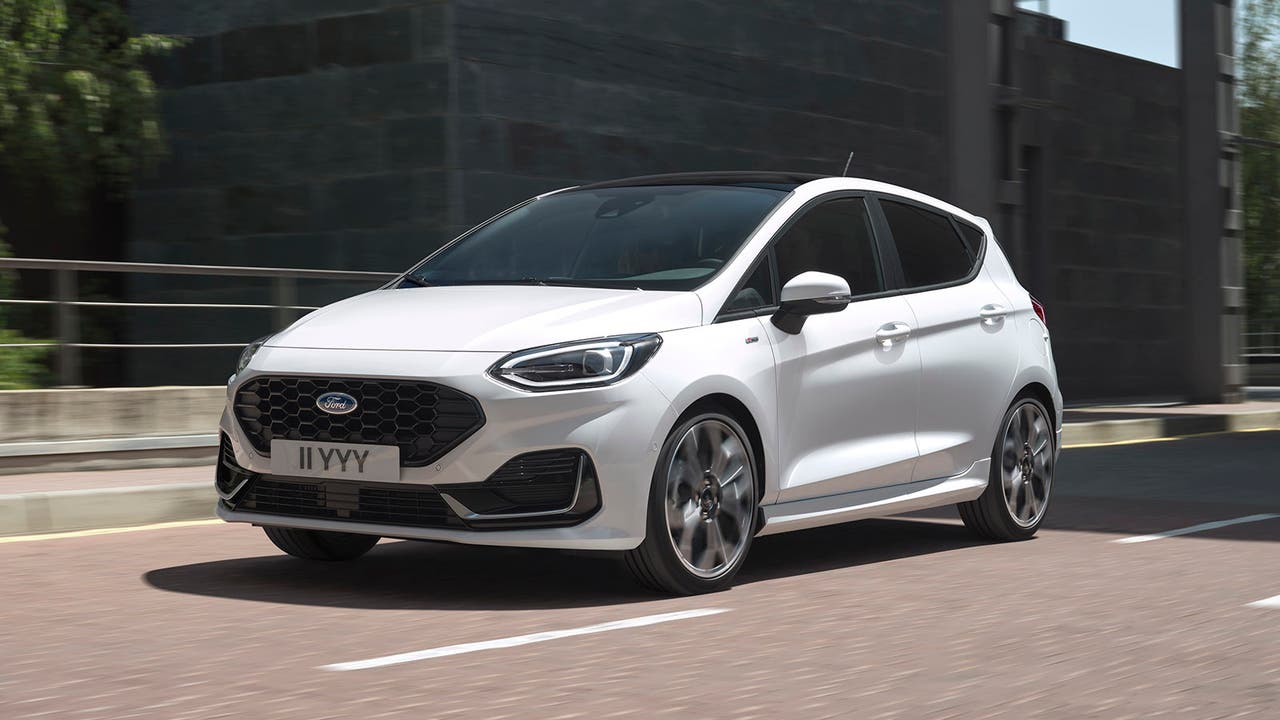 Calling a car a 'hatchback' refers to the type of boot lid it has – in this case, literally a 'hatch' on the back of the car, hence the name. That means both the boot lid and rear windscreen swing upwards in one go, giving access to the cargo area. Common examples include the Ford Fiesta, Volkswagen Golf and Mercedes A-Class.
You could rightly argue that SUVs and estates typically have a hatchback tailgate. So a hatchback car can be defined as being smaller than an equivalent estate, and without the higher ride height of an SUV.
Hatchbacks most often come with either three or five doors. The former has a pair of front passenger doors and the latter has two pairs of passenger doors to access the front and rear rows. For hatchbacks, the boot lid counts as the either the third or fifth door, because you can directly access the cabin through it.
What is a saloon?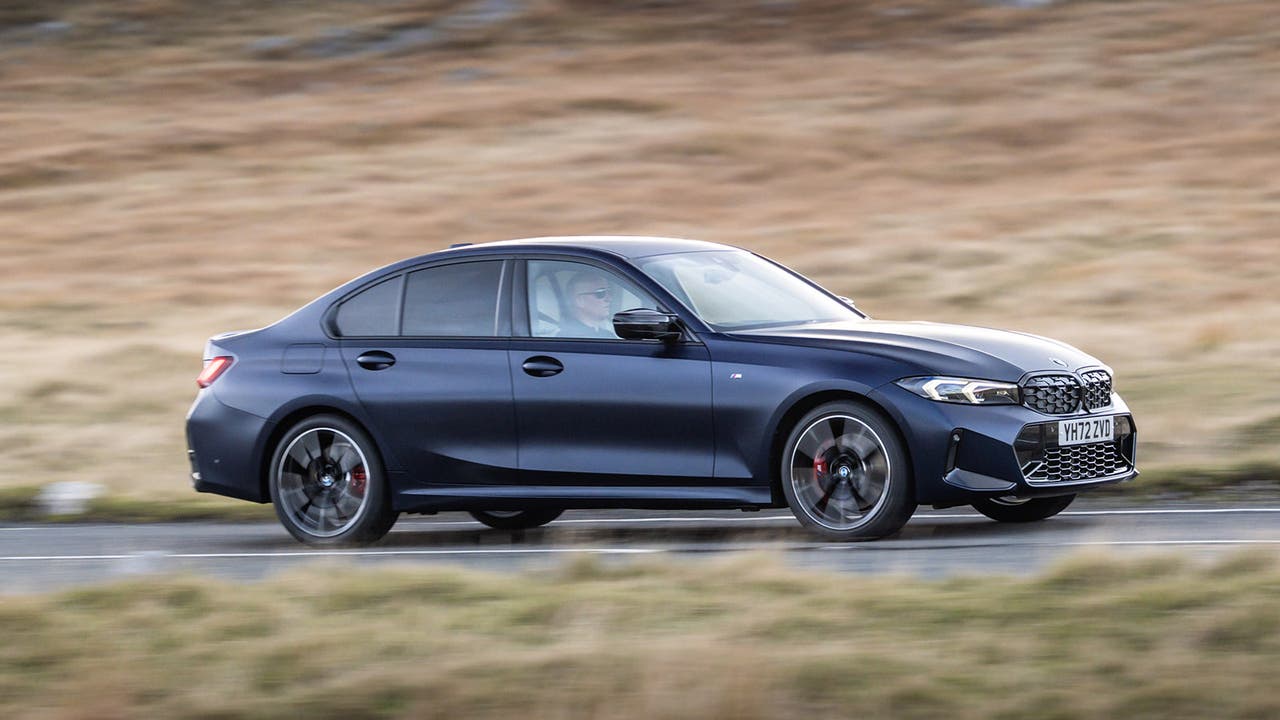 Saloon cars look pretty similar to hatchbacks from the front up to the rear doors, but have a longer cargo area at the back that stretches further past the rear windscreen. You can access that cargo area through a boot lid that lifts upwards but, crucially for a saloon, leaves the rear window in place. Popular saloons include the BMW 3 Series, Audi A4 and Ford Mondeo.
As a rule of thumb, saloons have four passenger doors – two for the front row and two for the back. Unlike hatchbacks, a saloon's boot lid doesn't count as a door because the rear windscreen doesn't lift along with it. That means the cargo area and passenger compartment are fully separated and can be accessed individually. Saloons with two doors are often called coupes.
What's the difference between hatchbacks and saloons?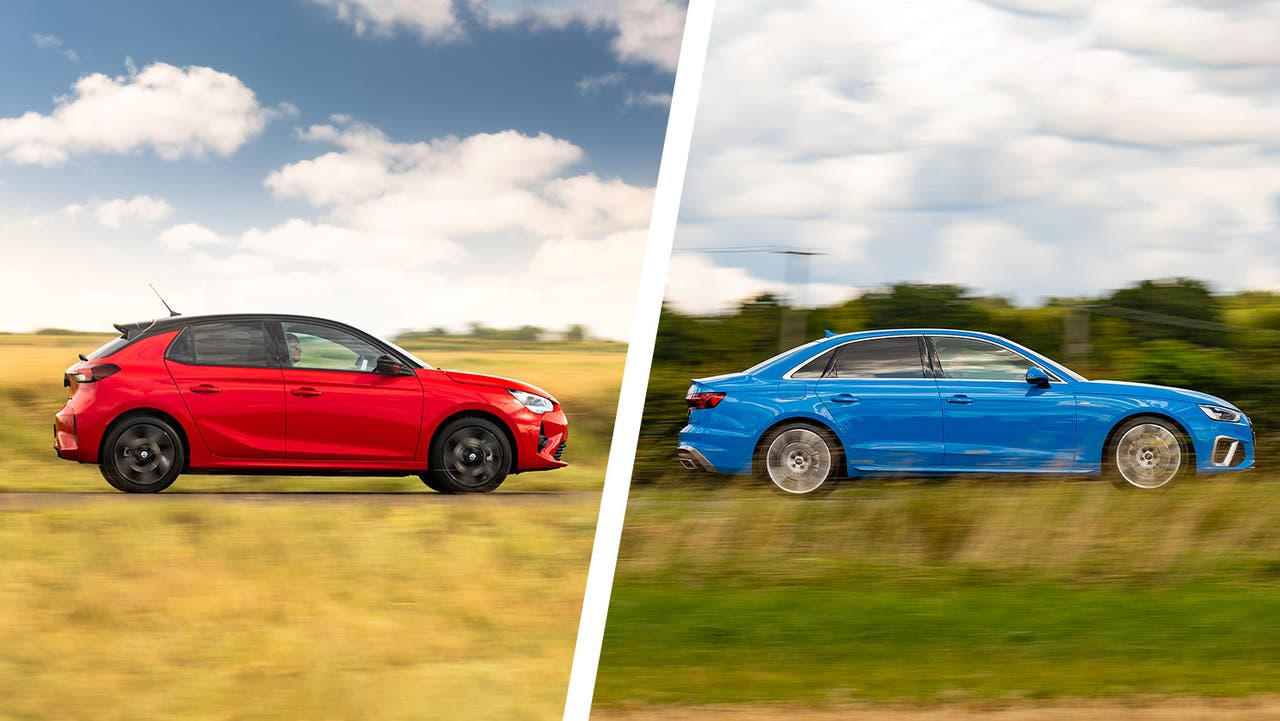 The main difference between hatchbacks and saloons is how the boot opens. If the boot lid and rear windscreen lift up together in one unit, that's a hatchback. If the boot lid opens upwards but leaves the rear windscreen fixed in place, it's a saloon. That also means you can access the passenger area directly through a hatchback boot lid, but the passengers and cargo are separate compartments on a saloon, unless you fold the rear seats down.
These body styles tend to occupy different price brackets, too. Hatchbacks are often smaller, more affordable cars, while saloons are usually bigger and more expensive. Luxury cars usually choose saloon body shapes over hatchback ones because the style is more expected in this segment.
From behind the wheel, both hatchbacks and saloons tend to be optimised for on-road driving, rather than SUVs, which can sometimes also tackle some light off roading. That means there's often little to separate the driving experience of these two body styles. That said, saloons can sometimes be a little quieter at speed because road sounds that reverberate around the boot are kept separate from the cabin, whereas this space is shared in hatchbacks. Conversely, their shorter length and relatively flat rear end makes hatchbacks a little easier to park.
Hatchback vs saloon – pros and cons
Hatchbacks
Saloons

Pros:

Often shorter, making them easier to park
Larger boot opening

Pros:

Tend to be more premium with more features
Can be quieter on the motorway

Cons:

Can be a little noisier at speed
Overall less passenger and cargo room

Cons:

Generally cost more to buy
Cargo room not much better when folding seats
Should I buy a hatchback or a saloon?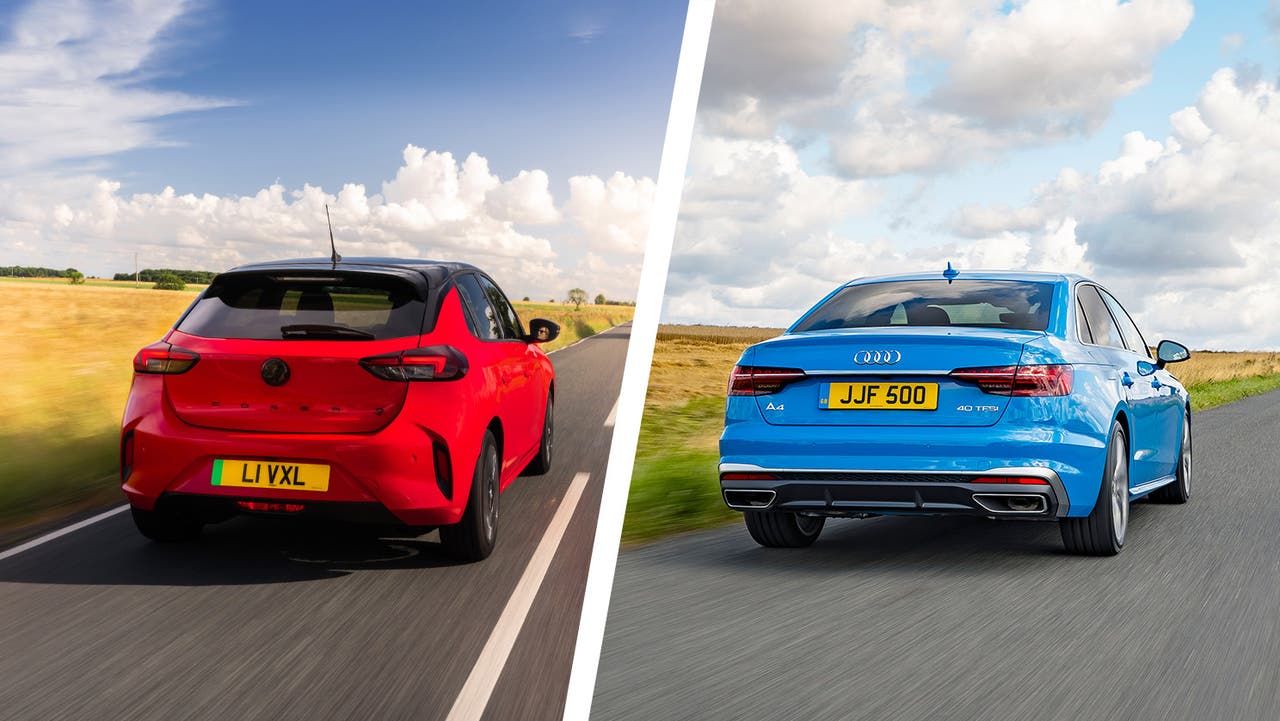 The biggest influences on whether you should go for a hatchback or a saloon are likely to be how much passenger space you need on a regular basis, if you carry bulky items, and how much money you have to spend.
Hatchbacks are usually more affordable than saloons so, if you're on a limited budget, a hatchback might be the best way to spend your money. What a hatchback gives up to a saloon in terms of passenger space, it gains by being easier to park in tight city streets thanks to its smaller dimensions. Plus, with the rear windscreen positioned mostly at the back of the car, it's easier to judge how much space you have left when parking. Lastly, a hatchback's larger boot opening makes it much simpler to load bulky items like pushchairs.
Saloons are generally larger, which most often translates into more rear passenger space. This will pay off if you regularly carry rear passengers or if you need to secure your kids in their child seats as you'll have more room to move around in. Plenty of larger hatchbacks will seat people in the back without complaint but passengers will generally prefer the extra legroom they'll get in a saloon. That extra space comes at a cost, however, because saloons are almost always more expensive and positioned higher up in a brand's lineup than hatchback models.
Chosen your perfect next car?
Why not shop Motorpoint's wide range of nearly new hatchback cars and nearly new saloon cars – all with low mileage, warranty cover and backed by our Quality Standard. To get some inspiration to kick off your search, browse our picks for the best nearly new family hatchbacks on sale, or our favourite nearly new saloon cars.