With many buyers flocking to SUVs, don't overlook a fantastic saloon car. These models have bags of space inside for passengers and cargo and, thanks to being lower and lighter than an equivalent SUV, saloons handle better while using less fuel.
We've chosen 10 of the very best saloon and saloon-like cars you can buy nearly new today – saving you a bundle on the brand-new price – and listed them alphabetically. There are affordable options if you need a dependable, practical family car, or luxurious mile munchers if your budget is a little larger.
1. Alfa Romeo Giulia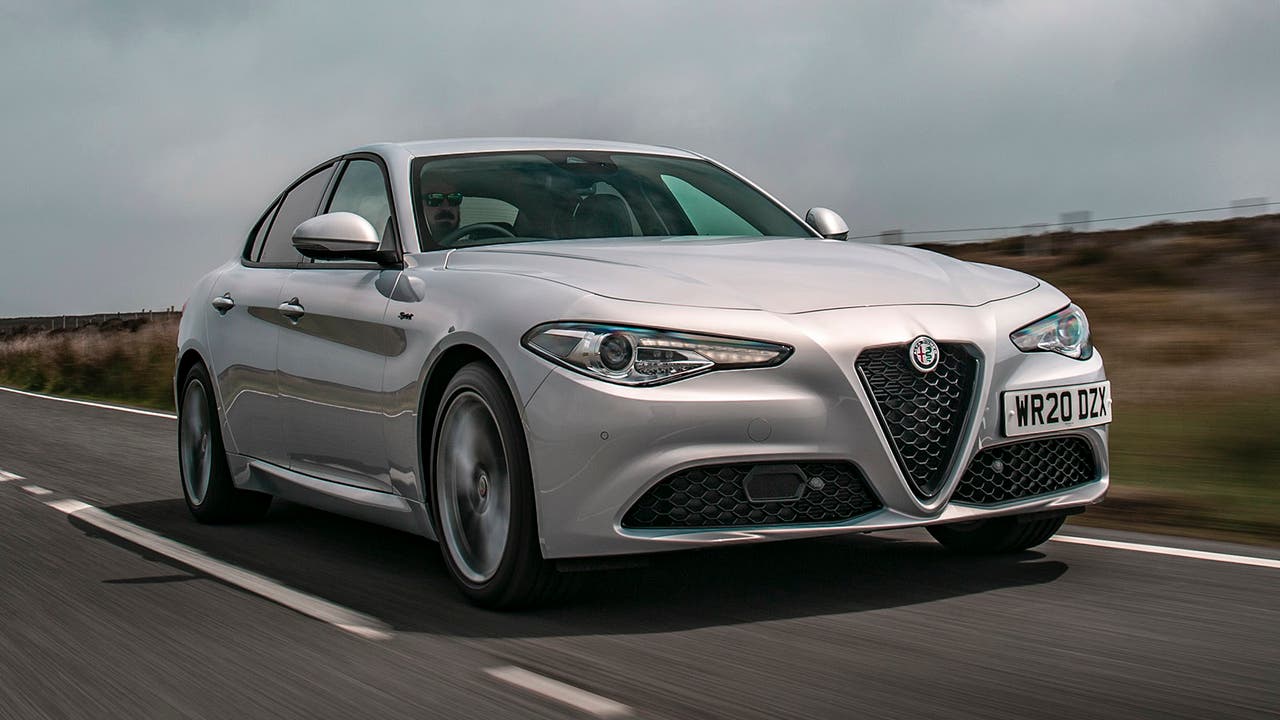 The Alfa Romeo Giulia marked something of a turning point for the brand – no longer would it sell Fiats in posh suits and, instead, developed a new rear-wheel-drive sports saloon to take the fight directly to BMW and Mercedes. For the most part Alfa has succeeded, giving the Giulia an attractive exterior, a range of powerful turbocharged engines, and genuinely fun handling. The cabin also looks and feels special, even if it lacks the last few degrees of refinement you'll find in an Audi or Mercedes.
Check out nearly new Alfa Romeo Giulia cars
2. Audi A4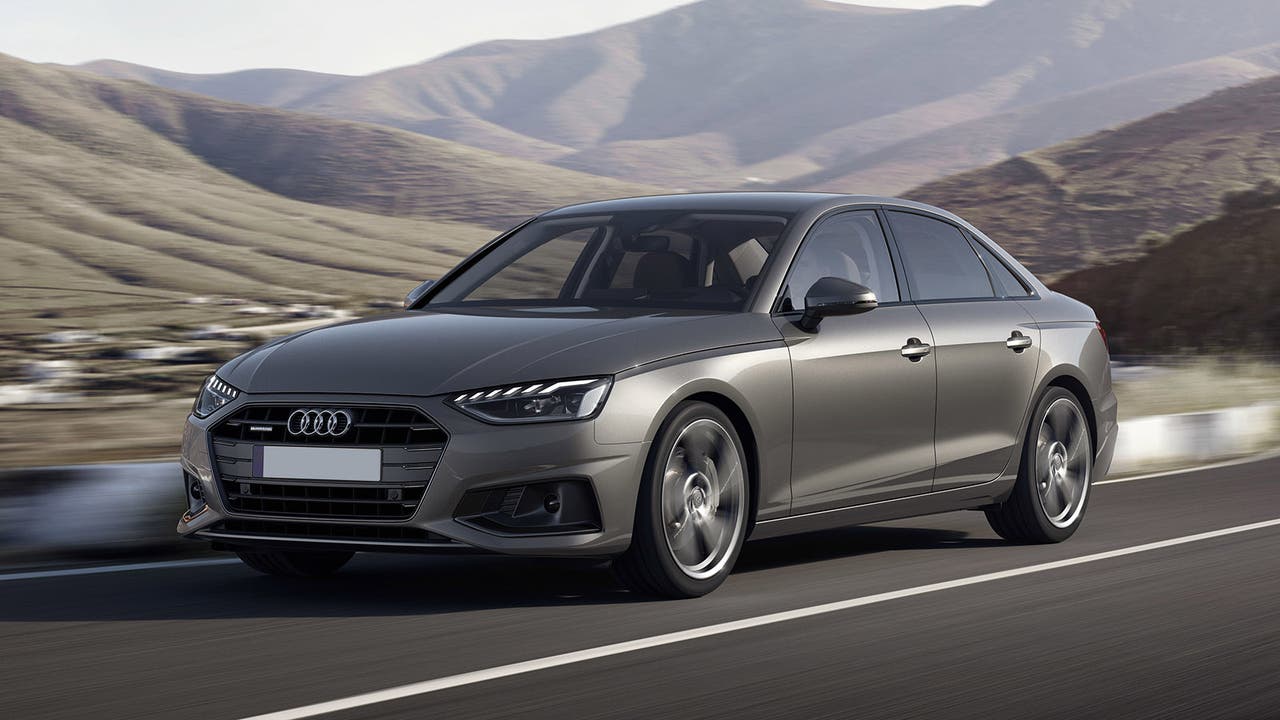 There's almost nothing the Audi A4 isn't good at. The exterior is stylish, the interior is supremely well made, and there's a vast amount of on-board tech to keep you busy. On the road, the A4 manages to feel accurate and easy to drive, while feeling far more keen to turn into corners than older versions. The ride quality is also excellently judged with the cabin isolated from big bumps without feeling floaty over rippled road surfaces. All engine options are great to use, but performance fans should check out the fire-breathing S4 and RS4 for a real thrill.
See nearly new Audi A4 cars for sale
3. BMW 3 Series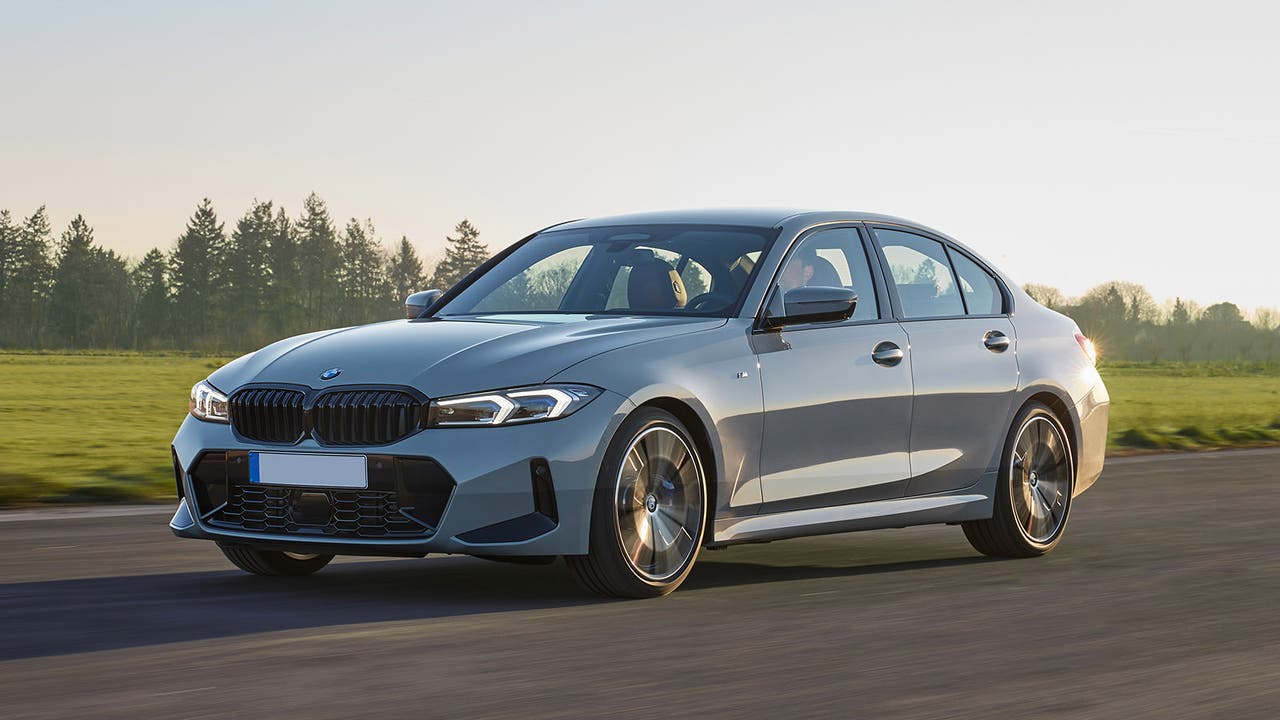 The BMW 3 Series essentially founded the sports saloon segment single handedly and, for years, most of its rivals have been trying in vain to best this Bavarian champion. For the latest 3 Series, quality, luxury and on-board technology have all been substantially upgraded, without sacrificing the 3 Series' ace card – its sensational driving experience. On the road, the controls are accurate and the handling is rock solid, giving you the confidence to enjoy the 3 Series regardless of the conditions.
Take a look at nearly new BMW 3 Series cars
4. Ford Mondeo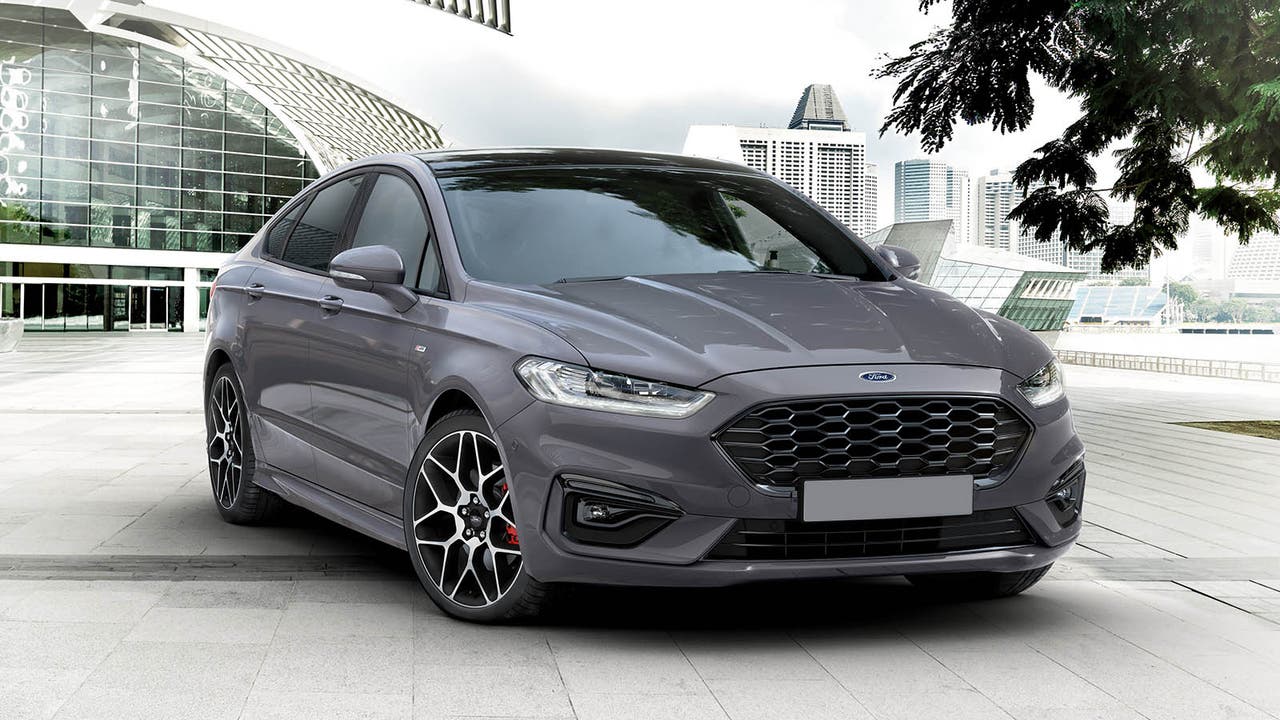 At one point, the Ford Mondeo was shorthand for an entire section of the voting public. While its popularity might've fallen a little from that lofty high point, it's still a great all-round choice. Plus, with Ford deciding to phase out Mondeo production, you can find some impressive savings if you shop for one on the nearly new market. Like most of Ford's lineup, the Mondeo's handling is much more fun than you'd expect, with responsive controls and excellent manners over bumps, plus it's comfortable on long-distance trips.
Browse nearly new Ford Mondeo cars for sale
5. Mercedes C-Class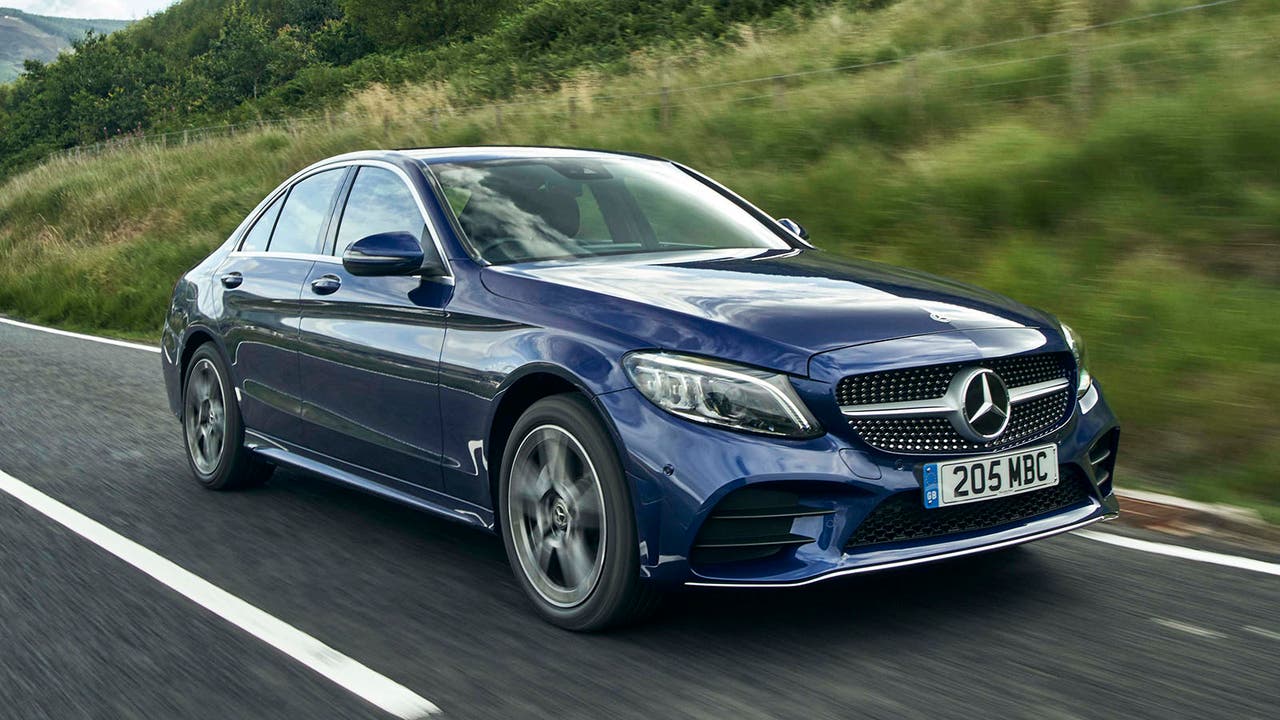 If you need more than just a car to get from A to B, consider the Mercedes C-Class. It's not the most affordable option on this list but, once you step inside, you see where the extra budget went. The materials and build quality are impeccable at this price point, with leather, wood and metal trim covering most of the surfaces and controls you regularly interact with. What's more, the C-Class is brilliant to drive, with a composed-yet-cosseting ride quality that floats over bumps and easy, accurate controls.
Check out nearly new Mercedes C-Class cars
6. Peugeot 508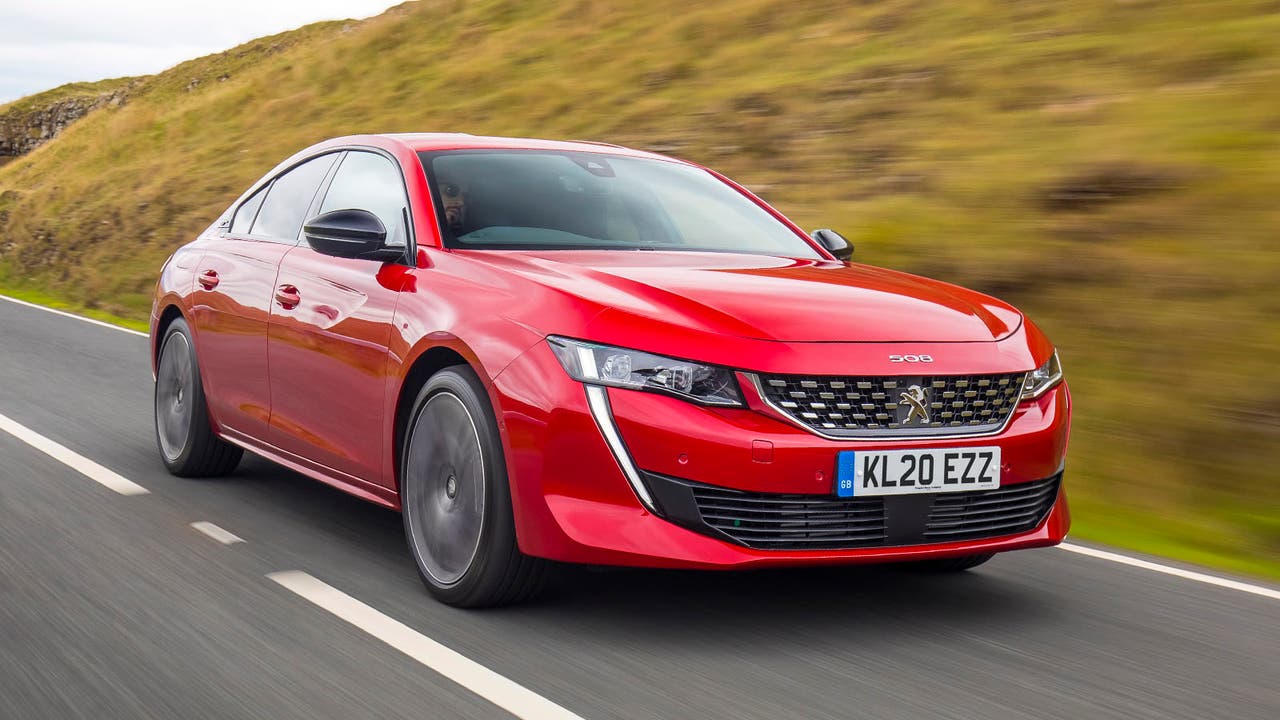 French brands have built a reputation for making left-field saloon cars and the Peugeot 508 proudly upholds this tradition. The first thing that captures your eye is the styling, with a long elegant body and sharp-looking front end, helping the 508 look quite a bit more expensive than it actually is. Plus, step inside and you can enjoy the quirky design of Peugeot's i-Cockpit, where the steering wheel is unusually small to aid parking manoeuvres, and you look over it to see the dials. It's an unconventional setup, but one that quickly becomes second nature.
See nearly new Peugeot 508 cars for sale
7. Polestar 2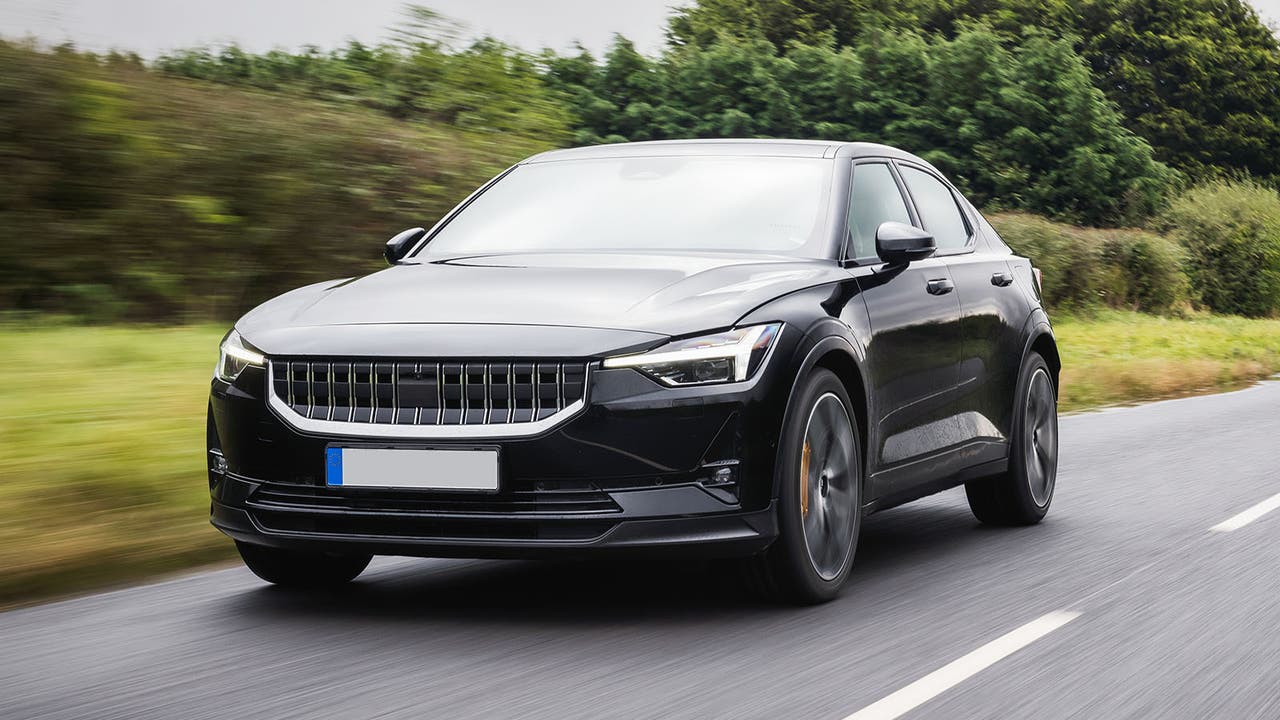 We're slightly stretching the definition of saloon here thanks to the Polestar 2's hatchback boot lid, but it's so compelling that we wanted to include this saloon-shaped car anyway. Immediately, the Polestar impresses with its styling, featuring with a neat, geometric design and a beautifully built minimalist cabin. It's a purely electric vehicle so there's no petrol or hybrid options but, if you have the ability to charge at home, the Polestar's low running costs and instant EV acceleration make it a mighty tempting proposition.
View nearly new Polestar 2 cars for sale
8. Skoda Octavia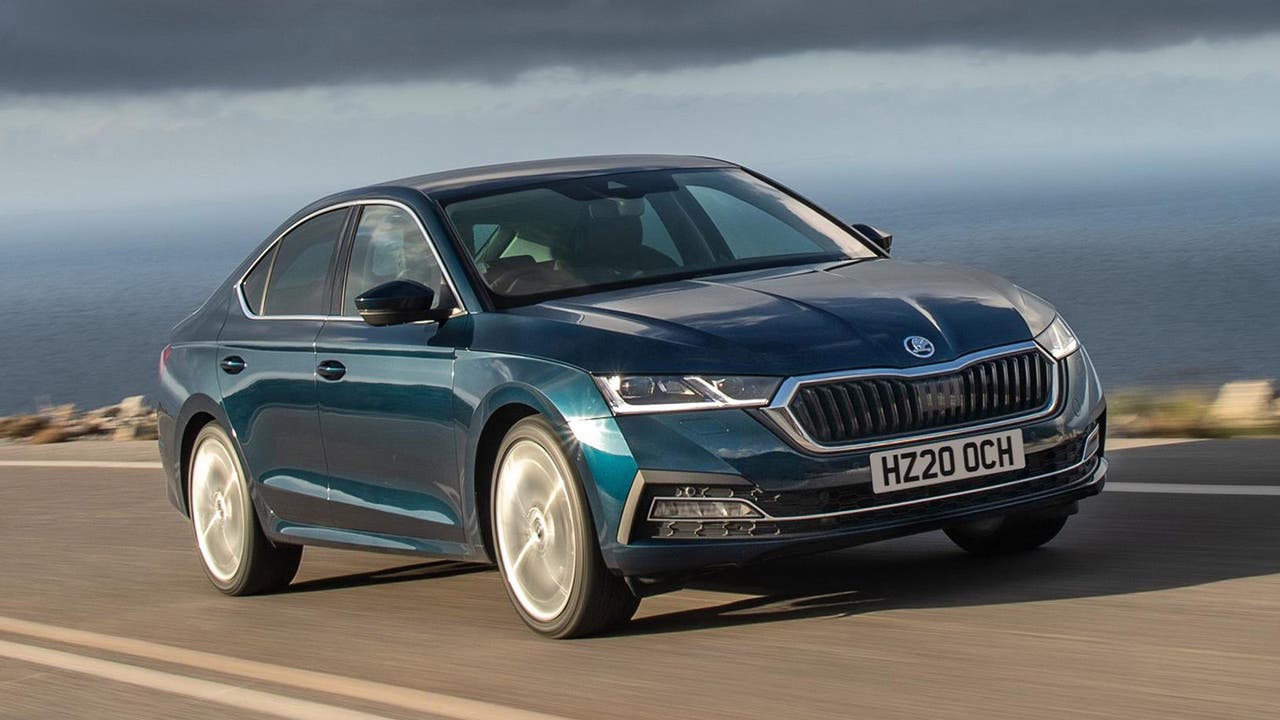 Like the Polestar and the Peugeot, the Skoda Octavia is also a hatchback masquerading as a saloon but you'd be hard-pressed to tell the difference with the boot lid shut. It's a good chunk cheaper than most of the other options on this list, but you don't need to sacrifice build quality or practicality to enjoy the Octavia's many talents. Efficient petrol and diesel engines borrowed from the rest of the VW-Group lineup are available, or you can check out the sporty Octavia vRS if you want a practical family saloon that can also blast down a back road.
Check out nearly new Skoda Octavia cars
9. Tesla Model 3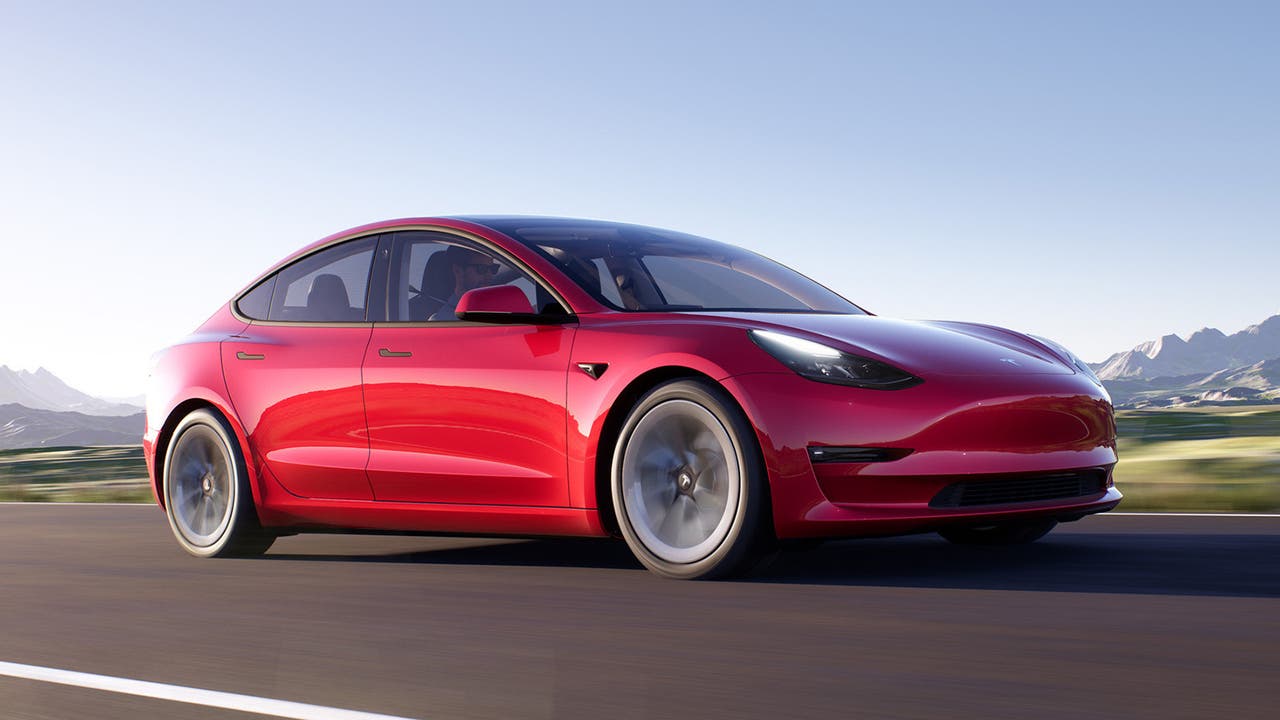 The Tesla Model 3 has quickly become an icon in the EV world thanks to offering one of the longest ranges at this price point. Despite the clean, almost entirely button-free cabin, there's a wealth of on-board functions, all accessible through the vast touchscreen infotainment system. What really leaves a lasting impression in the Model 3, however, is what happens when you put your foot down. Tesla's motors are some of the most powerful in the EV market, meaning Dual Motor and Performance Model 3 cars can legitimately out-accelerate many proper supercars.
Browse nearly new Tesla Model 3 cars
10. Volkswagen Arteon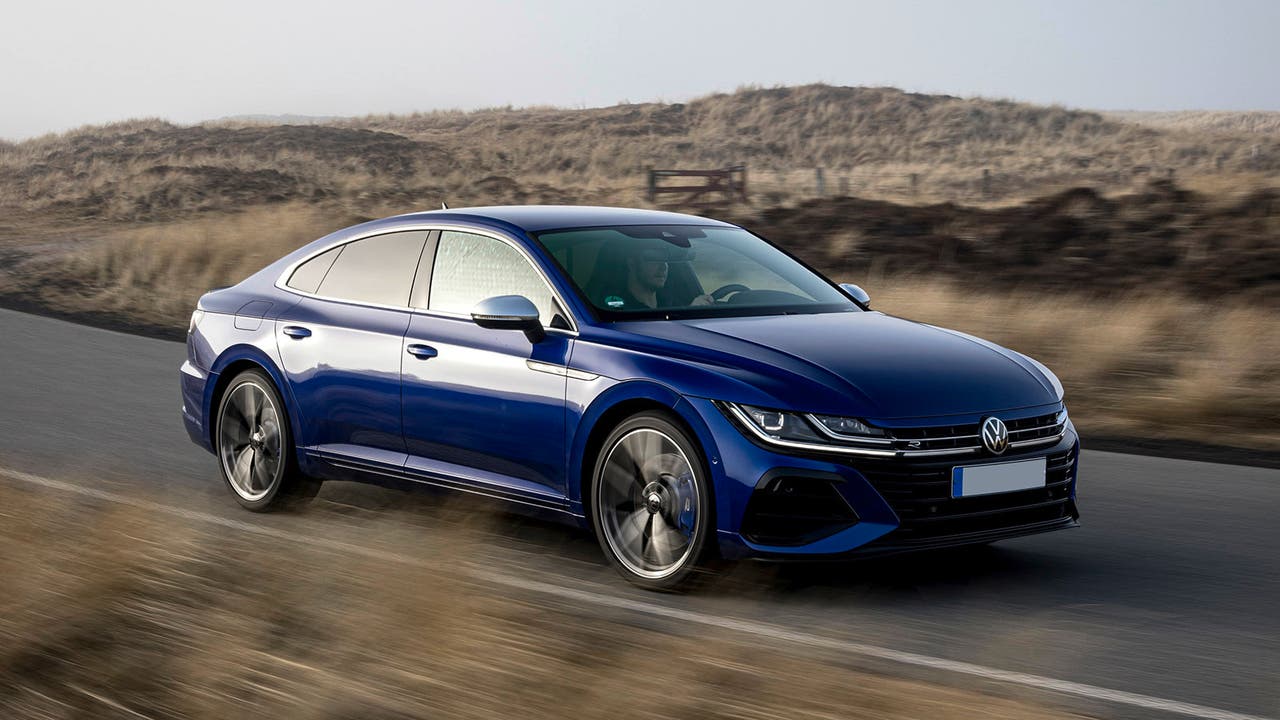 Again, this is a saloon that actually has a hatchback boot lid, but that simply comes as a consequence of the stunning coupe-saloon bodywork that marks the Volkswagen Arteon out in the car park. Under the bonnet, there's the same great selection of turbocharged VW engines and, on most versions, the slick-shifting DSG automatic gearbox. Plus, unlike some coupe-saloon cars, the Arteon actually has lots of passenger space in the rear seats, making it a car everyone can enjoy, even those stuck in the back.
Shop nearly new Volkswagen Arteon cars for sale
Found the perfect saloon for you?
Check out thousands of great-value nearly new cars for sale at Motorpoint. To see more tempting options, check out our picks for the best cars with big boots.