Whether it's mapping, music or local information, there are loads of great smartphone apps to take the stress out of driving and keep everyone entertained
Good preparation is key to a great road trip. Now that the weather is starting to warm up, there's a strong chance you're readying that road trip checklist. And, if you're as serious about lists as we are, it's probably going to be pretty lengthy. With safety equipment, snacks and other creature comforts to stock up on for the journey ahead, you should also leave room for the plethora of apps that are available to make the trip go as smoothly as possible, too!
Here are 11 apps you should keep handy on your phone next time you hit the open road…
Google Maps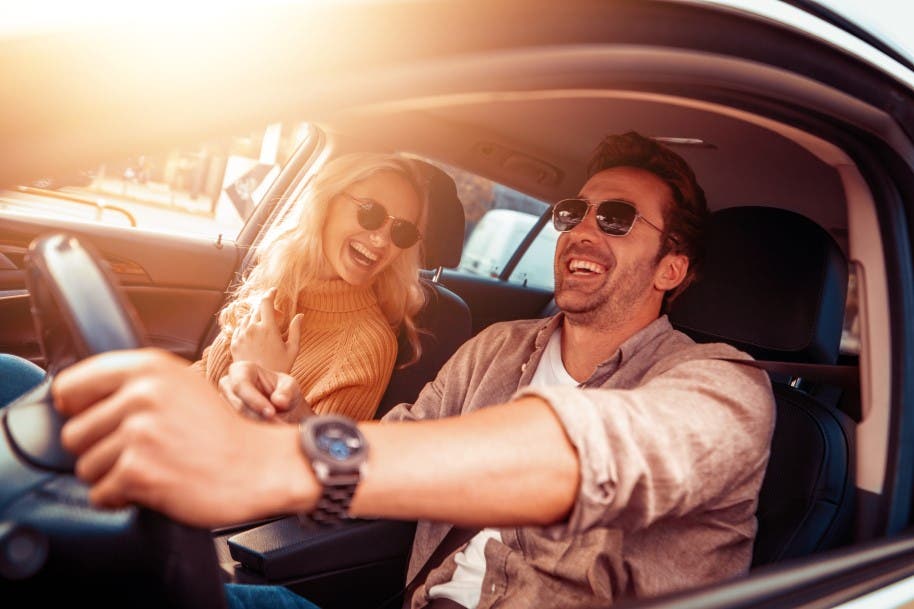 Totally free and hugely extensive (read: the whole world), Google Maps makes for an essential companion on road trips. Crammed with detail, it not only lets you find your destination with ease, it'll give you tips for where the best restaurants, shops and entertainment spots can be found, with reviews for some extra insight too! 
As well as that, you can filter down to price, check whether the places you're planning on going are particularly noisy, and see if they're kid-friendly too, which is always helpful if you've got the little ones along for the ride. Perhaps most crucially, it'll even tell you when places like museums, cinemas and parks are especially busy, through the use of live data. 
Spotify
Those long journeys will need some sort of soundtrack to keep you going, and you really can't go wrong with Spotify. Boasting a near-endless library of songs for you to choose from, whack on some Springsteen for that classic all-American road trip feel, or keep it mellow with chilled-out driving beats. And, if music isn't your thing, there's a whole host of podcasts to choose from. 
Though you need to pay to access the full service, the free service will do the trick just as well if you don't mind the odd advert every few songs. 
Of course, if you've already got accounts with Apple Music, Google Music, Deezer or Soundcloud, they're all great alternatives to Spotify – keeping the tunes going from A to B. 
Waze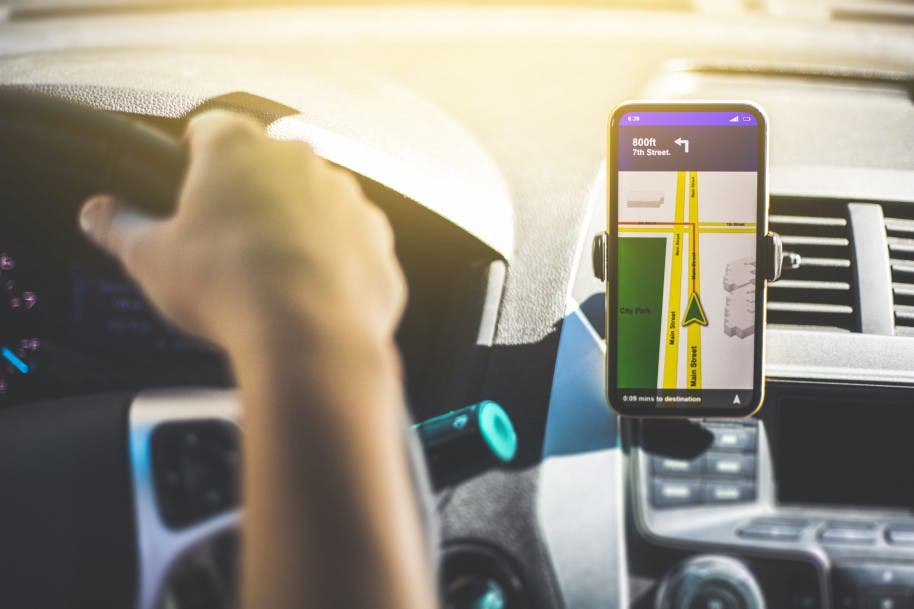 Another GPS app similar to Google Maps, Waze actually has a few added features that Google's near-peerless app lacks. Driven by a community of users sharing real-time info about traffic, accidents, speed traps and more, Waze keeps you updated about all the most important changes in your driving conditions. 
Plus, the app also features celebrity voices for your directions, so you can be guided towards your destination by the likes of Arnold Schwarzenegger, Morgan Freeman and, erm, DJ Khaled should you so wish.  
PetrolPrices
If it's an especially long drive you'll be going on, then chances are you'll have to refuel along the way. PetrolPrices is a great little app that lets you find, compare and review petrol stations in your vicinity. Much like Waze, there's a community of users pointing you towards the best and most affordable options through their own reviews, and by leaving regular reviews you can accrue points that can be used for discounts on fuel, products and services in the forecourts too!
ParkMe
Touting itself as the world's largest and most accurate parking database, ParkMe ensures you'll have a spot to park up in advance, allowing you to purchase a space directly through the app. By comparing prices across parking providers, you can find the cheapest options available, plus you'll receive real-time updates on available spots keep you in the know at all times. 
Trivago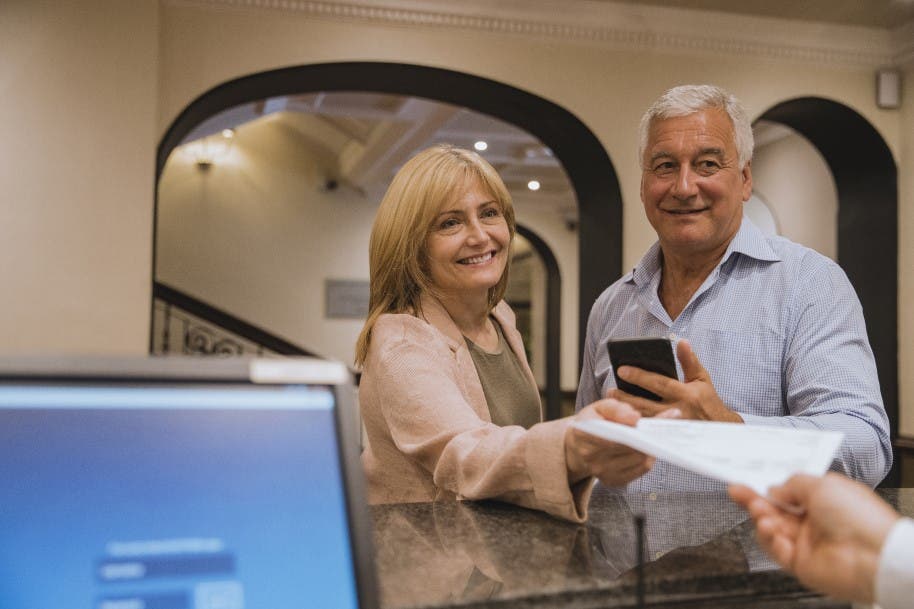 Whether it's a spontaneous place to stay for the night or spot to relax in at the end of your journey, Trivago has plenty of hotels to choose from. A hotel booking site search engine, as opposed to a hotel booking site, Trivago trawls through the likes of Expedia and Booking.com to provide you with an extensive range of listings. 
Elsewhere, you might find the Airbnb app useful, especially since it features plenty of places not listed on other hotel booking site apps, plus it gives you the option to stay in a single room or have an entire place to yourself. 
Flush Toilet Finder
Bursting for the loo? There's an app for that. During all that time spent in your car, nature is probably going to call once or twice, and there's nothing worse than being caught short while you're on a long journey. Luckily, Flush is a database of over 100,000 toilets around the globe, and it'll even tell you which ones you need to pay for! It works offline too, which is particularly handy if you're in a remote area with no WiFi.
Tricount
If you're planning on road tripping with a few friends and need to split costs, then Tricount is a great app that sorts out and divvies up group expenses on the go. A brilliant way to break down costs and spending, everyone in your group can enter their contributions, and the app automatically does the legwork for you, showing who owes what and to whom over the course of your trip. No more trying to keep figures in your head or relying on dodgy mobile spreadsheets!
Drivermatics Blackbox Dash Cam
If you're looking to document your journey but don't fancy splashing out on a pricey dash cam, then this app is for you. The Drivermatics Blackbox Dash Cam records video, travel time, distance travelled, as well your average and top speed. If you're a sucker for stats, that's all well and good, but it may also be useful for insurance purposes too! 
YouTube Kids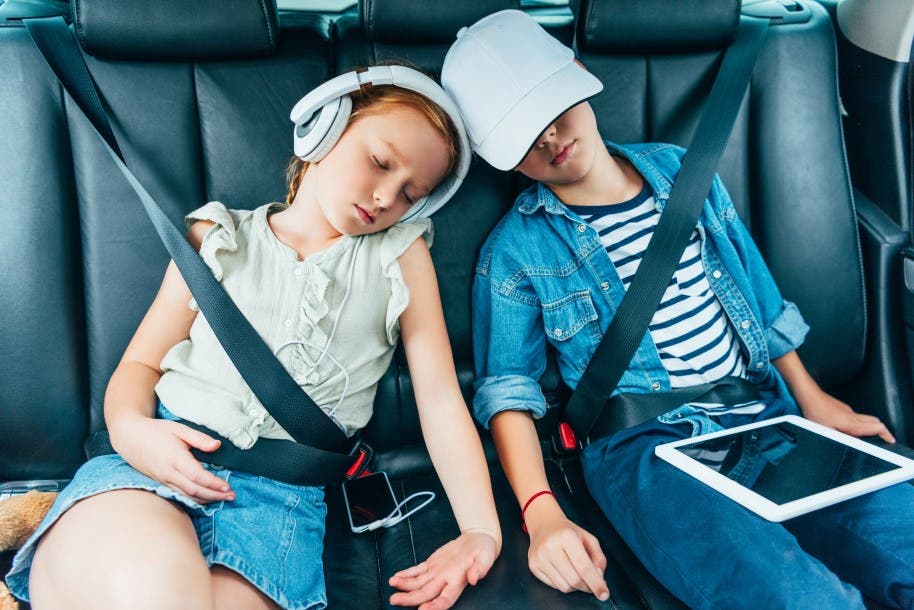 YouTube's child-friendly app gives them access to loads of great shows and content so they can while away the miles totally entertained and content. Unlike the main YouTube app, there's no risk of them stumbling into the adult content section and witnessing expletive-laden rap music or anything that might upset them. The only downside is you may be treated to the Paw Patrol theme tune a few dozen times on a long trip.
Epic!
Looking for something a little quieter than back-to-back episodes of Peppa Pig? Epic! is a great reading app with over 35,000 e-books for kids. The extensive library has books for all ages from 2 to 12, so whether your little one is still getting used to story time or they're passionate about YA fiction – Epic! has them covered.
To take a step closer to your next car, why not browse our website for our latest makes and models, or call our team today on 01332 227 227.