Nissan Qashqai proves to be 2018's favourite car for Motorpoint customers
11 January 2019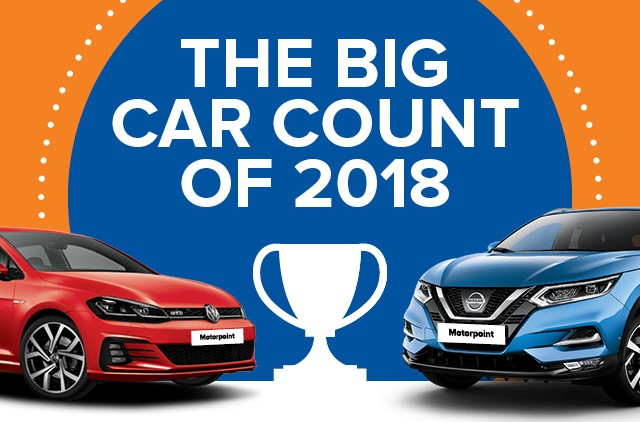 Photos © 2022 Motorpoint
Motorpoint has put the research into the nation's favourite car.
After in-depth research by our team, Motorpoint's highest-selling car has been revealed. Without further ado, the Nissan Qashqai was the pick of the cars with customers in 2018. New figures from Motorpoint revealed that the family SUV was the best-selling model of 2018, moving up two places from last year. It was closely followed by the 2017 favourite, the Ford Fiesta, and the VW Golf. The Ford Focus and the BMW 3 Series rounded out of the Top Five.
However, there were a number of regional variations. In Glasgow, for instance, Ford was the manufacturer of choice with customers. While in Derby it was Nissan and in London it was the Mercedes-Benz.
Top 10 Selling Cars 2018
1. Nissan Qashqai
2. Ford Fiesta
3. BMW 3 Series
4. VW Golf
5. Ford Focus
6. Mercedes Benz C Class
7. Vauxhall Astra
8. Nissan Juke
9. BMW 1 Series
10. Mercedes Benz E Class
Eleanor Shakespeare, Marketing Director at Motorpoint, explained the results. "The Nissan Qashqai has definitely proved to be our customer's favourite thanks to its versatility, low running costs and exceptional savings off list price at Motorpoint. However, with exciting new models coming out all the time, you can expect to see a few changes in terms of the best-selling models this time next year."
We have recently unveiled our Price Pledge to guarantee unbeatable car prices. Our guarantee applies across our network of branches across England, Scotland and Wales, as well as the website. We will refund the difference to any customer within seven days of their order if you find a like for like car from a competitor. As an added bonus, we will also give you £50 worth of Amazon vouchers to spend.
For more information, simply browse our stock for the latest styles or head to one of our 12 branches and speak to a member of the team.