Motorists believe Motorpoint offers the best prices in the UK
28 June 2019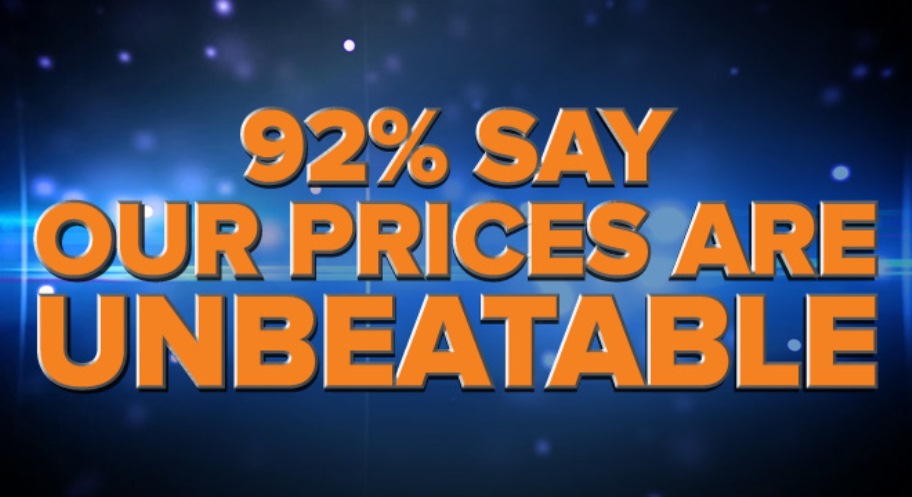 Photos © 2022 Motorpoint
92% of drivers quizzed said UK's leading independent car retailer provided best prices.
A recent independent survey of customers carried out by the team revealed that 92% of drivers believed Motorpoint offers the best car prices for low mileage, nearly new cars. It's no surprise give that customers saved on average £9,500 off new list price when they bought from Motorpoint in the last 12 months.
This has been further backed by figures we have collated, which show that only 0.11% of the 36,000 plus customers who purchased a vehicle since its launch in mid-November 2018 made a claim through the company's Price Pledge.
Launched in mid-November 2018 as part of the company's drive to become The Car Buyer's Champion, the Price Pledge promises to refund the difference to any customer that finds a like for like car in terms of age, condition, specification (including added extras) and mileage at a lower cash price from a competitor. As an added bonus, we will also give the customer £50 worth of Amazon vouchers to spend.
Rachel Lloyd-Richards, Senior Brand Manager at Motorpoint, explained our drive to help customers find the best car at the right price. "We launched our Price Pledge last year so all customers could have complete faith that they would always receive truly outstanding prices every time they visit their nearest Motorpoint branch or log onto our website.
"It's extremely pleasing to see from our Price Pledge statistics that 99.89% of customers feel they've found unbeatable prices. This is real testimony to our continued focus as a business to provide motorists throughout the UK with award-winning levels of choice, value and service."
The Price Pledge applies to any car you find and like at Motorpoint. Start your car buying journey today, we have thousands of nearly new cars for you to browse.