Could these 5 brilliant used EVs tempt you into electric car ownership?
15 February 2022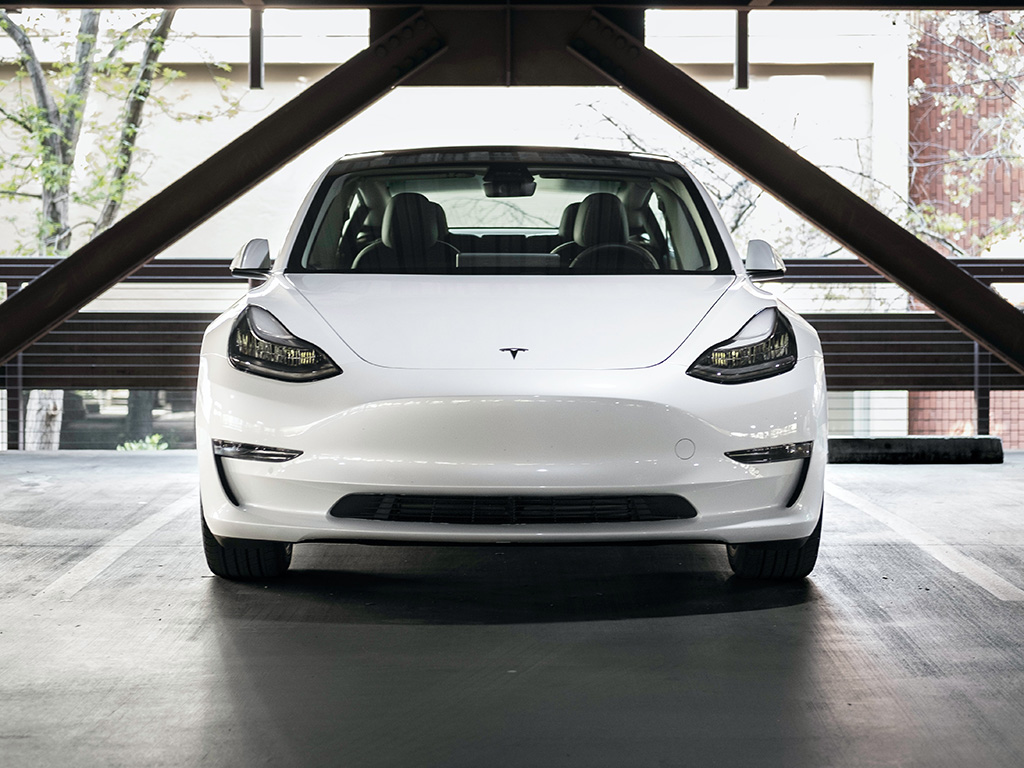 Photos © 2022 Manufacturer photos
We know petrol and diesel have a place – but these electric cars prove there's never been a better time to switch to zero-emission driving
Yes, we know that petrol and diesel cars have longer ranges than electric cars and that electric cars take longer to refuel when you're out and about.
However. If you can charge your car overnight at home then you've already removed 90% of the obstacles to electric-car ownership (and there's nothing to beat the smug feeling of sitting in a car with a full battery every morning). With this in mind, here are our 5 favourite used electric cars to tempt you away from the petrol and diesel pumps.
Tesla Model 3
We'll start with the most prolific family-size EV of modern times – the Tesla Model 3. The Model 3 proved that Tesla could work its high-tech, space-age magic on cars in the £40k bracket, and because they give you (usually paid-for) access to Tesla's equally prolific Supercharger network, you're never far from a fast charge.
The cabin's a bit quirky with your speed displayed on the large central touchscreen, but the flat cabin floor means your kids will have loads of room in the back, and the boot's a handy size too. Just be aware that the all-wheel-drive Performance models are so fast your kids might rapidly fill the back seats with their lunch. Oh, and the fit and finish can sometimes be a be suspect, but that charging network is reason enough to jump in with both feet.
See our range of used Tesla Model 3s
BMW i3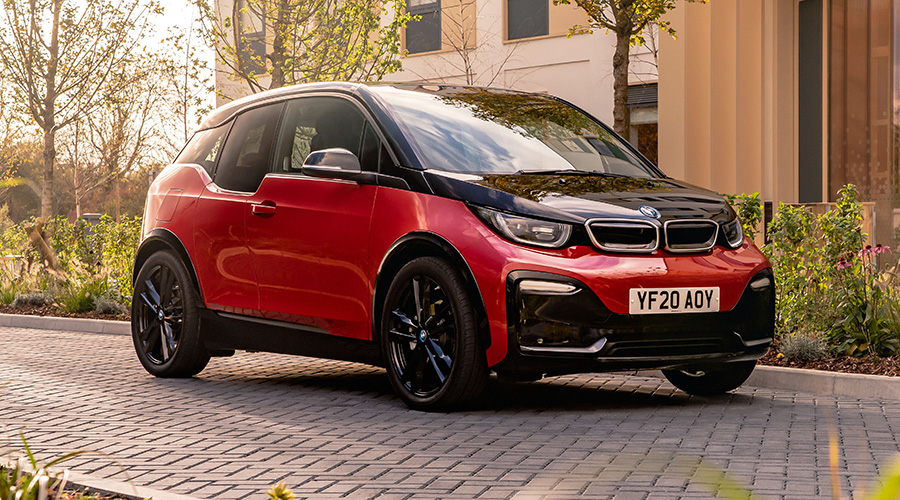 From the latest and greatest to one of the oldest EVs on sale – the BMW i3 may be getting on for 10 years old (and will soon end production), but it's still hugely popular as a nearly new car. It has funky rear doors that hinge from the back of the car, so when the front and back doors are open there's no big pillar in the way – super helpful if you're putting kids in their seats in the rain.
The cabin's light and airy with lots of clever cloth, and it has electrifying performance too. The only real area where the i3 shows its age is in terms of outright driving range – you'll get about 160 miles on a charge. But as an urban runabout it's really, really hard to beat.
Find a nearly new BMW i3 you can drive away today
Audi e-tron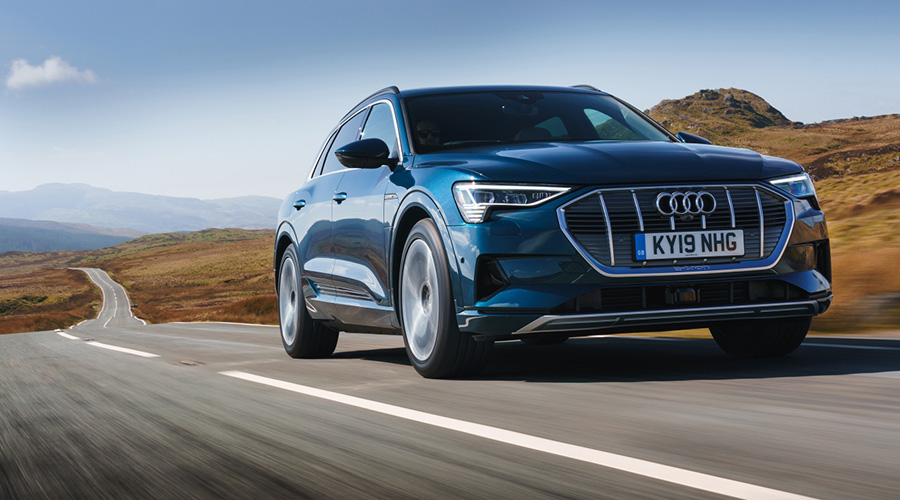 The Audi e-tron was the German brand's first proper effort at a practical family electric car, and it carried a price tag to match.
A nearly new e-tron (no capital letters) is still quite pricey, but for the money you're getting a comfortable and quiet electric car that is slightly shorter than an Audi Q7. Naturally it has a beautifully crafted (if a bit grey) interior, with some high-tech options available such as video cameras instead of door mirrors. These take a while to get used to, but they do increase the overall driving range – and you can expect to get about 250 miles from its 84kWh battery.
It won't set your hair alight in terms of acceleration (it weighs more than 2.5 tonnes), but who's doing family drag races these days?
Take a look at our range of nearly new Audi e-trons
Smart ForTwo and ForFour EQ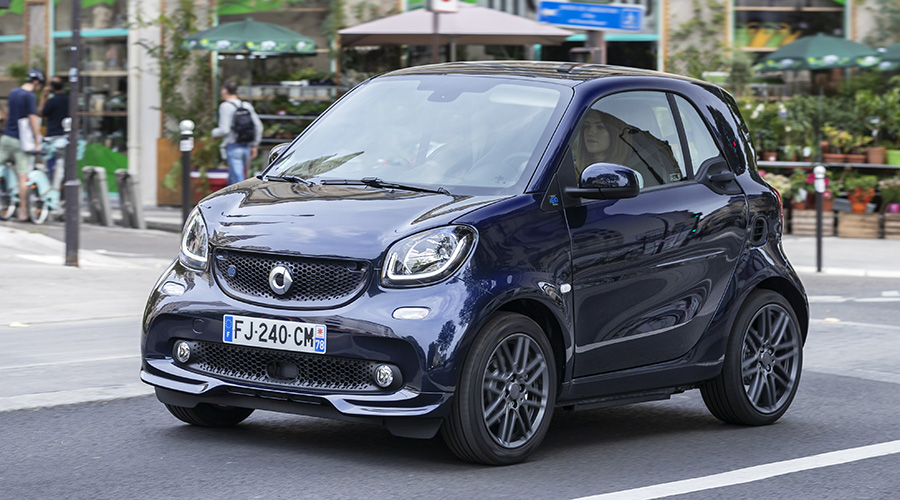 We're cheating here because these are two different cars from Mercedes-owned Smart. The ForTwo is probably the Smart car you can picture in your mind's eye – it's a tiny two-seater city runabout, while the ForFour has four seats and – weirdly – a smaller boot than the two-seater.
The electric forms of these cars are called the 'EQ' models, and they use a small 17kWh battery. This will carry you 68 miles in the ForFour and 80 miles in the ForTwo. If space is at a premium, you only do short trips and you want one of the most affordable nearly new electric cars, you'd be wise to consider one of these.
Find a nearly new Smart ForTwo or Smart ForFour at Motorpoint
Vauxhall Mokka-e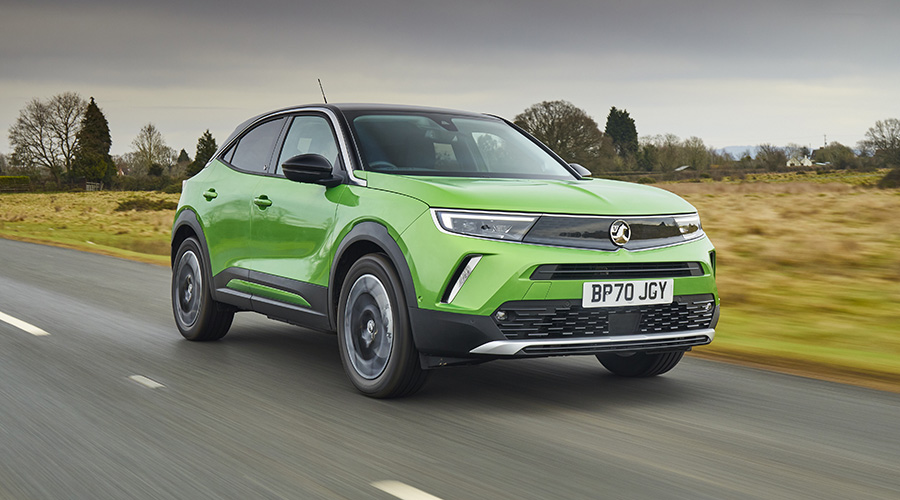 We'll end with the newest car on this list – the Vauxhall Mokka-e. As well as looking like a spaceship with its all-black 'Vizor' front grille, this is a small family SUV that packs a 50kWh battery for an officially tested driving range of 209 miles.
Like the outside of the Mokke-e, its insides are available with some optional flashes of coloured plastic across the dashboard and on the seat fabrics, which help it feel a bit zazzier than other cars in the Vauxhall range. Performance is perfectly decent rather than startling thanks to about 136hp from the electric motor, but really this is a car that's designed for small families and everyday motoring.
Check out our range of nearly new Vauxhall Mokka-e cars