7 of the most fuel-efficient used cars on sale
15 March 2022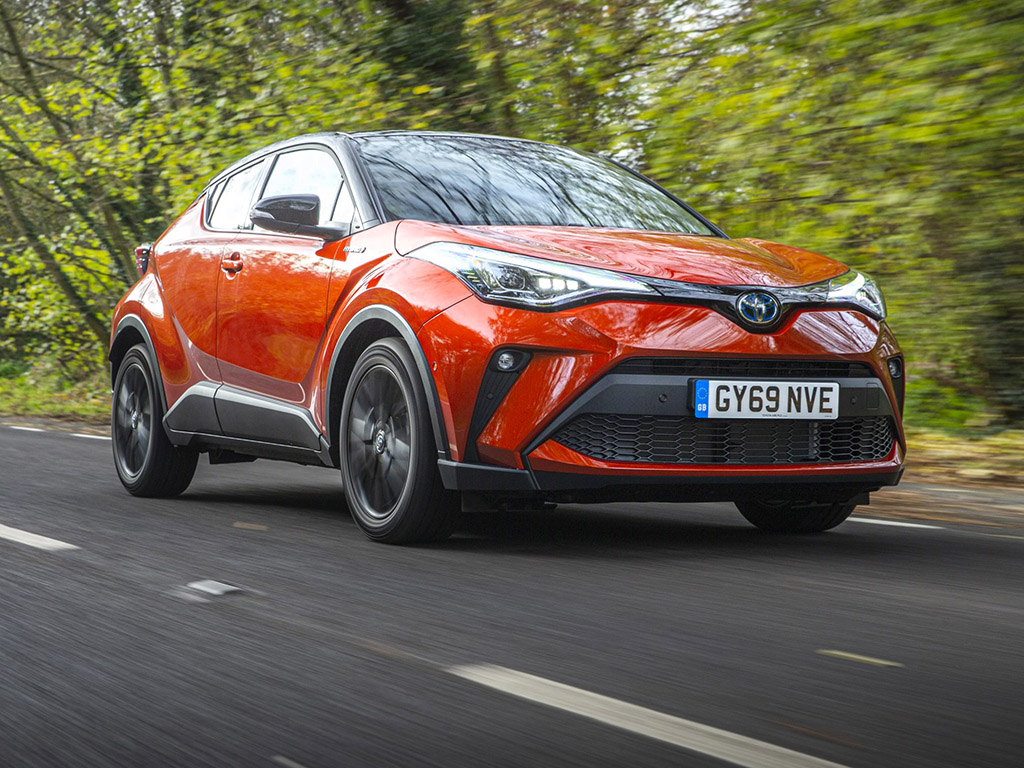 Photos © 2022 Manufacturer photos
Fed up of sky-high fuel prices? Jump ship and join the high-mpg revolution with our list of used and nearly new fuel-efficient cars
If there's one thing we love about living in the UK it's the default conversations.
You know the sort of thing. Meet a complete stranger in a bar? Talk about the weather. Have to make awkward small talk with your new colleagues? Chat about the best way to make a cup of tea. Meeting the in-laws for the first time? Crack out the price-of-fuel rant.
We love to whinge about the price of fuel, but it really is getting ridiculous.
With that in mind, here are 7 of the most fuel-efficient cars you can currently buy at Motorpoint. We're not including electric cars because that's a can of worms too far, and we've also excluded plug-in hybrids because they only achieve excellent MPG if you plug them in, which not everyone can do. Regular 'self-charging' hybrids require no such lifestyle changes, however, and are included.
Volkswagen Up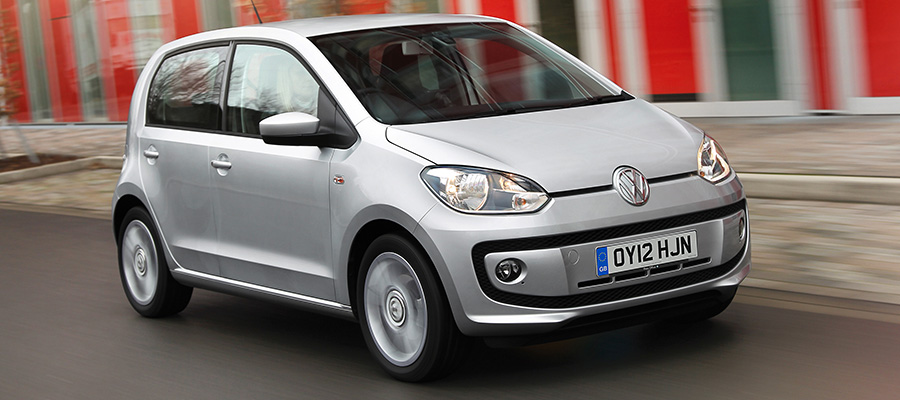 The Volkswagen Up may have been around since 2011, but its basic recipe remains brilliant. A small, lightweight body that's cleverly packaged so it's bigger inside than you'd think. The characterful 1.0-litre three-cylinder petrol engine begs to be revved, and even when you do it returns excellent fuel economy. Officially it gets 67mpg, and you'll get reasonably close to that in real-world driving.
Search for a nearly new VW Up at Motorpoint
Citroen C3 1.2 Puretech 110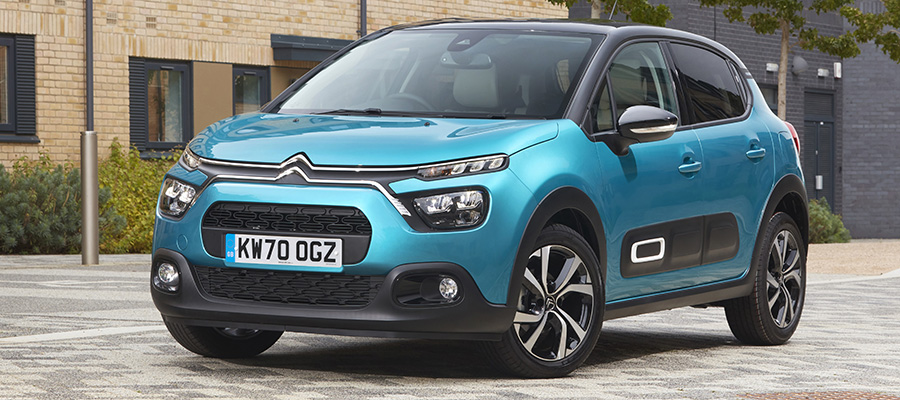 While most cars on this list will drink from the diesel pump, the Citroen C3's 1.2-litre petrol engine shows that you can mix the smooth, quiet power of unleaded with impressive economy. Official figures suggest you'll get 55mpg from the C3 in mixed use, and this 110hp engine's no slouch either, getting up to motorway speeds with no drama. Add in the C3's funky styling and you've got something that's not just different to the norm – it's actually quite good too.
Check out our stock of used Citroen C3s
SEAT Arona 1.6 TDI 115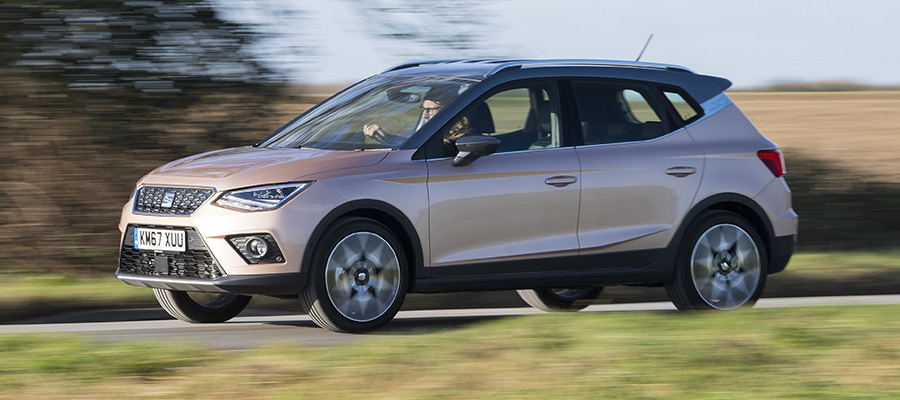 Launched in 2017 to a public that immediately found itself humming 'My Sharona', the SEAT Arona quickly found favour as an affordable, well-built and spacious medium-size SUV, along the same sort of lines as the Volkswagen T-Roc. It undercut the VW massively on price, and if you pick an Arona with the 1.6-litre 115hp diesel engine, you'll be laughing all the way to the bank when it comes to filling it up. Officially, the Arona 1.6 TDI gets just under 66mpg. Which is very good.
Find a used SEAT Arona at Motorpoint.
Peugeot 208 1.5 BlueHDI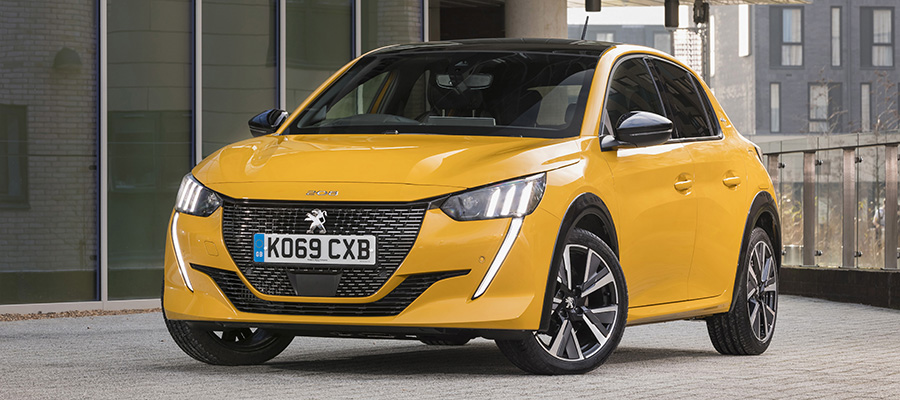 The charming Peugeot 208 does everything a Ford Fiesta does, but with a bit more Gallic charm. We love its 'tiger claw' daytime running lights and the interior's certainly not your usual hatchback fare – but the 1.5-litre diesel engine is capable of hilarious efficiency, officially reaching just under 74mpg.
Buy a used Peugeot 208 at Motorpoint
Skoda Octavia 1.0 TSI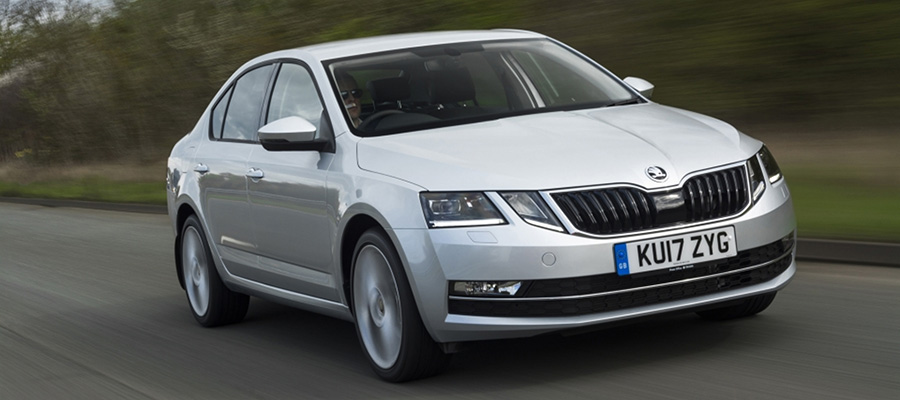 Yes, we know what you're thinking – there's no way a little 1.0-litre engine has enough power to move a car as big as a Skoda Octavia. But you'd be wrong. Sorry. The Octavia may be based on a VW Golf, but it's as big inside as you could reasonably need for a family of four, with a whopping great boot. Sure, the 1.0-litre engine won't set your hair on fire with performance, but it's perfectly adequate for the big Skoda, even at motorway speeds. The upside of downsizing in the engine department is a claimed efficiency figure of 59mpg. And you can't argue with that.
Discover our range of used Skoda Octavias
Ford Focus Estate 1.5. EcoBlue 120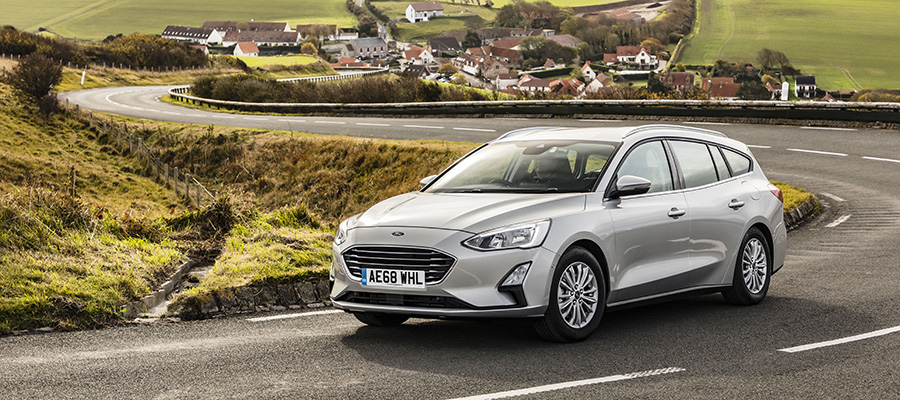 There's something almost magical about Ford's 1.5-litre diesel engine that helps it deliver astonishingly good miles-per-gallon regardless of how you drive it. The Focus Estate's a pretty aerodynamic thing too, so as well as giving you a seriously practical family daily driver, you're getting a car that will go big distances in between fill-ups. Officially it gets 64mpg, and it's not slow either.
Search our range of used Ford Focus models
Toyota C-HR 1.8 Hybrid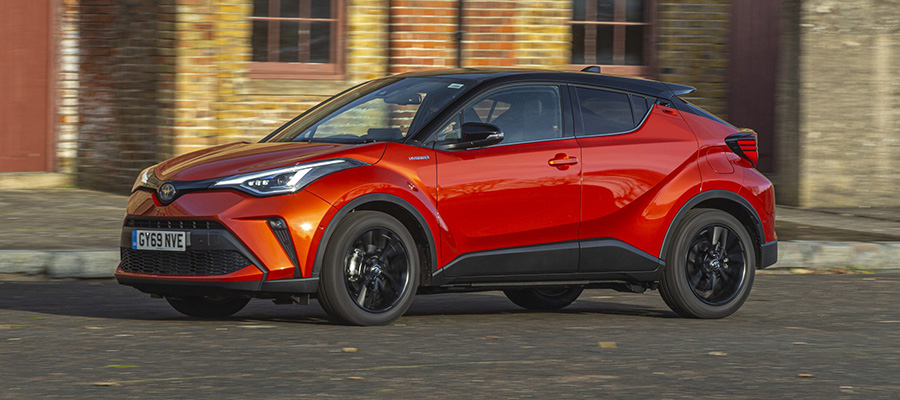 Toyota's C-HR is a medium-to-small SUV that came out a few years ago and really struck a chord with the buying public – it looks cool, it's reasonably practical and it has that ever-reliable Toyota brand underpinning it. Sure, you have to spend a bit more to get a hybrid C-HR, but the payoff in running costs is excellent – the 1.8 Hybrid model gets a claimed 72mpg, which is absolutely not to be sniffed at.
Find a used Toyota C-HR to suit your budget