5 used cars with long warranties
29 March 2022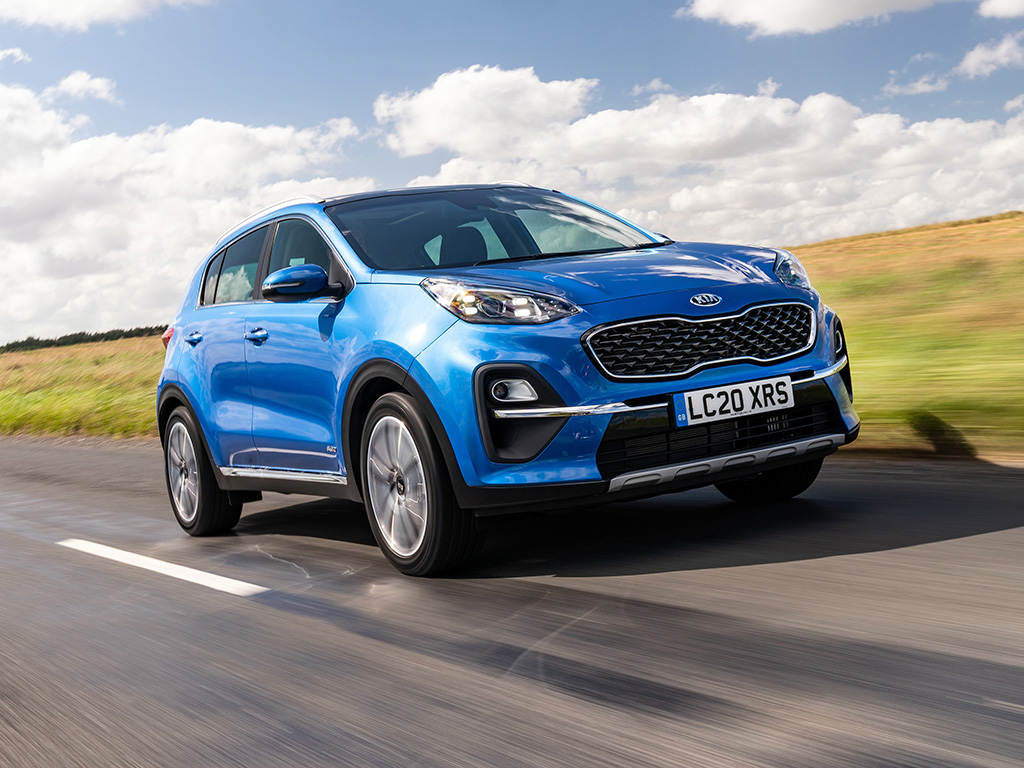 Photos © 2022 Manufacturer photos
Don't want to wait months for a new car but fancy the peace of mind you get from a long warranty? We've picked 5 of the best used cars with long warranties
Here at Motorpoint we often hear customers talking about the peace of mind you get with a warranty on a new car. And it's true – if you want the maximum possible warranty duration, then you probably want to buy a brand-new car. However, that's not always possible: new cars are expensive and you're often looking at waiting times of up to a year for new cars to be built.
That's why our huge selection of nearly new cars are all still in warranty – and some of them have years and years left under the manufacturer's original warranty. Here are 5 of our favourite used cars that still have long warranties on them – and remember you can always add on our extended warranty to any Motorpoint purchase. Boom.
Kia Sportage
We've put the Sportage top of this list because every new Kia is sold with a seven-year transferable warranty. That means you can buy a two-year-old Sportage from Motorpoint (at a huge saving over a brand-new one, naturally), and you still have a whopping five years of warranty cover. Five years! Some people change houses more regularly than that.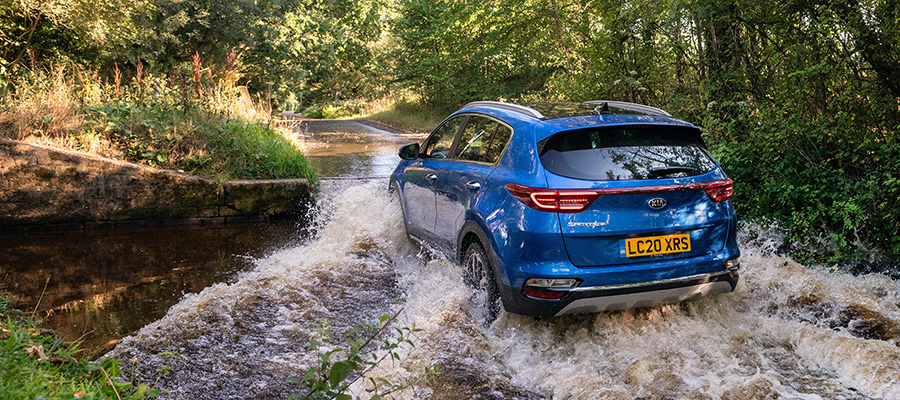 We could also talk about how the Sportage is an excellent all-round family SUV that has plenty of space for all your gubbins, as well as decent infotainment technology such as Apple CarPlay. But we're running out of space so we won't. Oh.
Check out our range of nearly new Kia Sportages – all of which you can drive away today. No waiting.
Toyota C-HR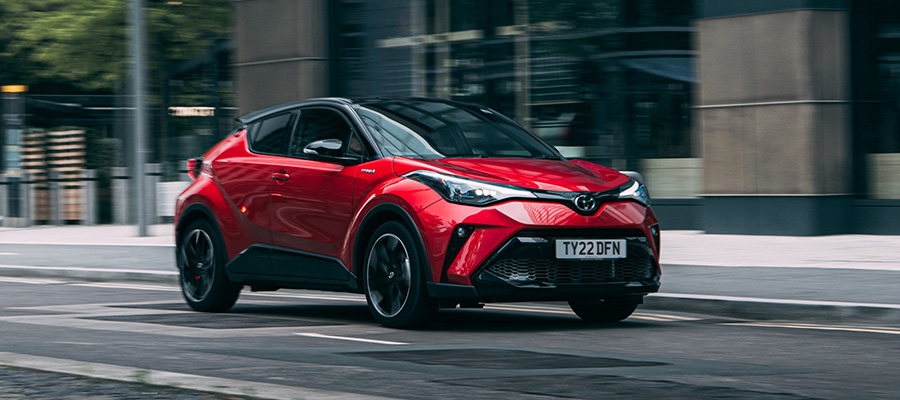 Another brand that's made a name for itself on the back of rock-solid reliability backed by a long warranty is Toyota. And one of the Japanese brand's biggest sellers is the C-HR, a medium-sized SUV that combines striking design with super-efficient hybrid engines and a practical interior.
Fold into the mix a five-year warranty and you're left with a nearly new family car that could still be in warranty until 2026. What more do you want? A Hyundai? Oh.
Take a look at our selection of used Toyota C-HRs. And no, you don't have to wait until they're built. You can go and collect one today. Try it!
Hyundai Tucson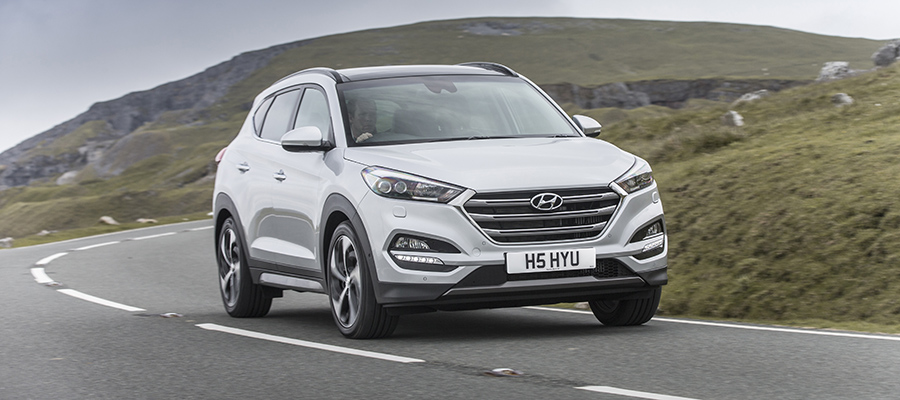 It's hardly an industry secret that the Kia Sportage and Hyundai Tucson are, under the skin, essentially the same car. They share the same choice of engines, similar interior technology and the same boot space (give or take a few litres). The choice of which you buy, then, is really dictated by which you like the look of most.
The Hyundai's five-year warranty may be two years shy of the Kia's, but it's still a brilliant bit of added value when you're buying a nearly new one from Motorpoint.
Have a browse of our range of nearly new Hyundai Tucson models.
MG ZS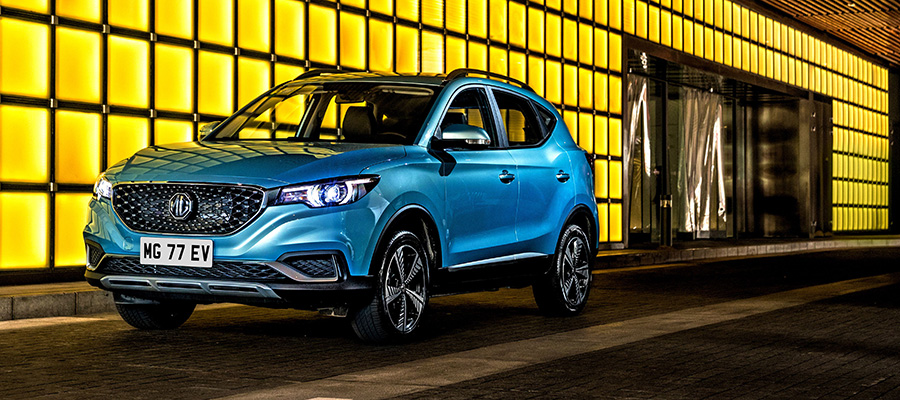 The MG ZS may have flown under your radar, but this Chinese-built SUV has a lot going for it – including a seven-year warranty. In fact all MGs originally sold after the start of 2018 qualify for Kia-rivalling aftersales cover.
If you need an urban runabout you'd do well to take a look at the ZS because it's available as an EV. Its purely electric powertrain is set up for efficiency rather than performance, but you'll still only get about 160 miles from a full charge. If you can charge at home and don't do lots of long journeys, however, this could be an ideal family SUV. And just think of the warranty…
Check out our range of used MG cars for sale.
Kia Niro PHEV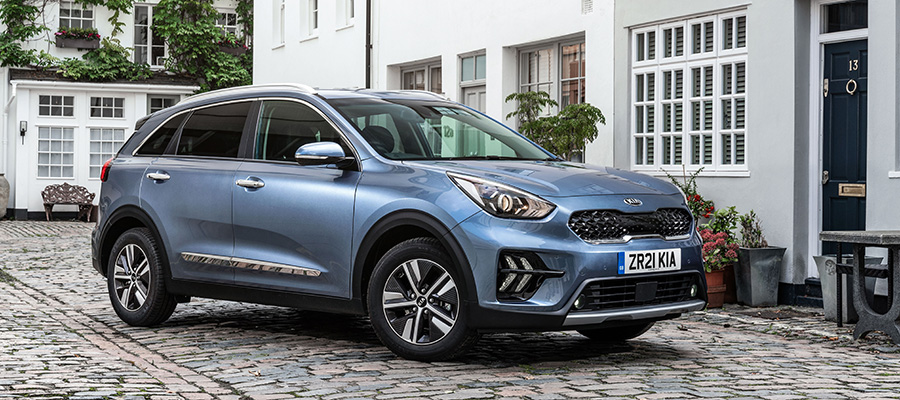 Another alternatively fuelled car, the Kia Niro is available as either a self-charging hybrid or a plug-in hybrid (PHEV), which can travel up to 30 miles on a charge. It's another small family SUV, which prioritises interior space over performance – which is fine by us. It's worth noting that the 324-litre boot isn't massive on the plug-in hybrid – the regular self-charging hybrid version gets 382 litres, which is quite a reasonable improvement.
Did we mention the Niro gets Kia's seven-years warranty from new? Because it does.
Find a nearly new Kia Niro to suit you.