Think carmakers don't have a sense of humour? These 10 hidden surprises may suggest otherwise…
These days an Easter Egg isn't simply a hollow chocolate ovoid hidden by a rabbit to celebrate the resurrection of Christ, it's also the name for cool extra features tucked away in your car, unadvertised but designed to surprise when – hey! – you discover them later on.
Often digital features buried in infotainment systems, Easter Eggs can also be physical features tucked away in car cubbyholes, headlights and even fuel filler flaps (two-pence pieces and chewing gum don't count). 
Tesla is the undisputed Easter Egg king, but plenty more carmakers have got in on the action. So to celebrate Easter, here are Motorpoint's top ten automotive Easter Eggs…
Tesla Model S – '007' mode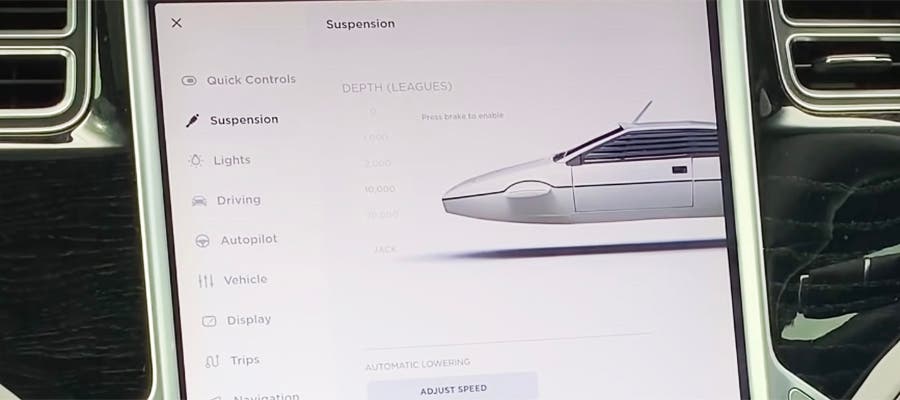 The first Tesla – the Roadster – was actually a Lotus Elise sports car re-engineered to run on electricity. Perhaps that's why there's a James Bond Lotus Easter Egg in Tesla's Model S – hold the Tesla logo on the touchscreen for five seconds, tap in '007' when you're asked for an access code and – hey presto! – the white submersible Lotus Esprit from The Spy Who Loved Me appears. Select your 'depth' in 'leagues' and the Model S raises or lowers on its air suspension.
Volkswagen ID. 3 – play and pause pedals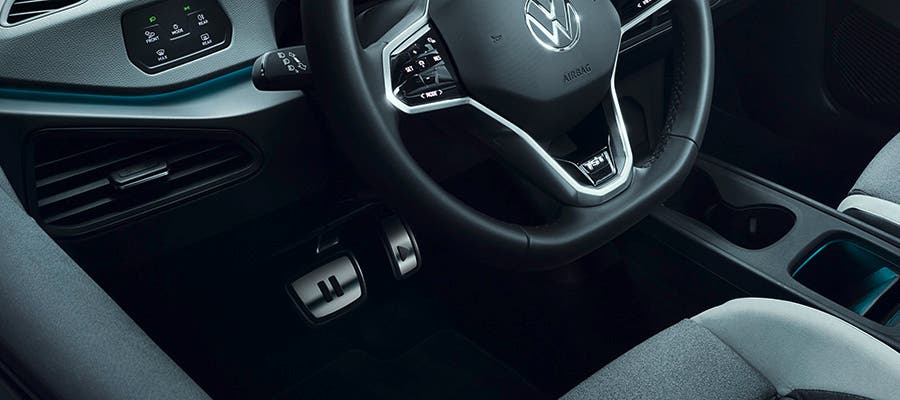 Looking at your feet when driving is as smart as looking at your elbows while running, so no wonder most people don't spot the play and pause logos on the all-electric Volkswagen ID. 3's accelerator and brake. It's a neat touch that's actually borrowed from the old Renault Twingo RS (which put pause on the clutch and stop on the brake). Sadly we couldn't find a fast-forward button on the Volkswagen (which isn't particularly rapid), nor a rewind pedal in case things go terribly wrong. 
See it for yourself with our range of used Volkswagen ID.3 models!
Vauxhall Corsa – shark dare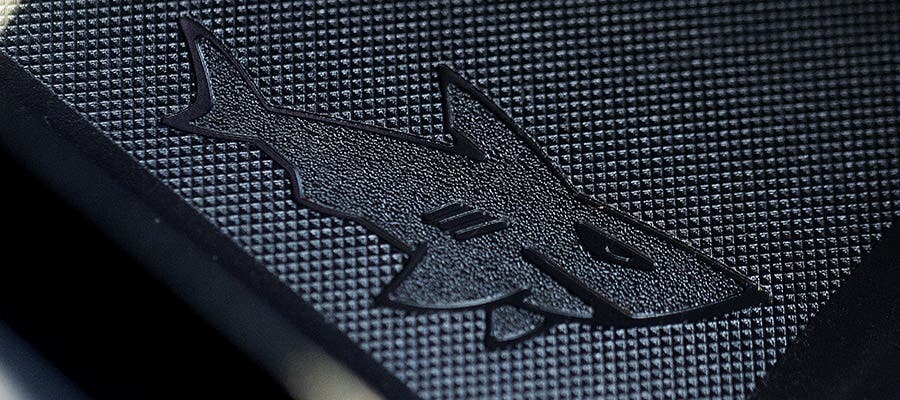 Sharks In A Vauxhall isn't a terrible sequel to Snakes On A Plane, but it is an Easter Egg that dates back to 2004 and Corsa interior designer Dietmar Finger (real name). Finger needed to add reinforcement ribs to hinges on the Corsa's glovebox, so he started doodling at home. His son little Finger only had to look at his efforts for two seconds before suggesting a shark, which was obvious when his dad thought about it properly. Now little cartoon sharks apparently lurk in every Vauxhall.
Sink your Jaws into our range of nearly new Vauxhall Corsa models
Volvo XC90 – spider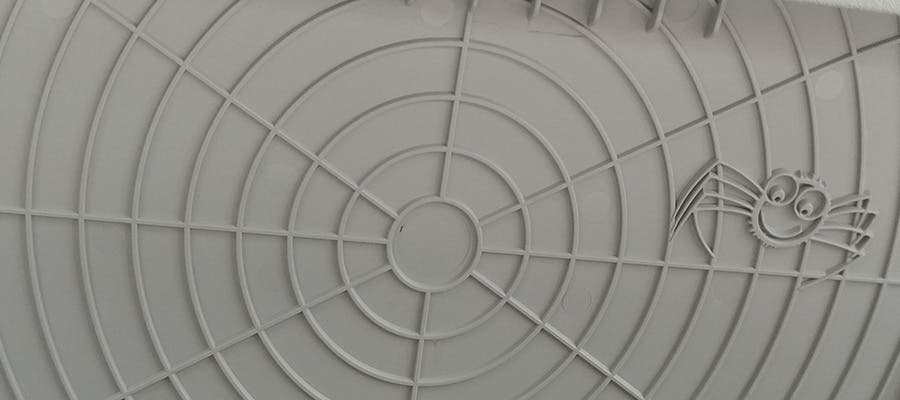 The Volvo XC90 is awesome for kids because its standard seven-seat layout gives plenty of room for 14 legs to spread out onboard. But climb in the third row and there's another eight to put the 'eek' into peek when you open the armrest storage bin. Volvo isn't officially saying why there's a spider grinning from its web under that lid, but we're guessing – just like the Corsa above – it needed strengthening and the web was a neat solution.
Dare to check it out for yourself? Look at a nearly new XC90 – available to drive away today from Motorpoint
Tesla – Back To The Future phone app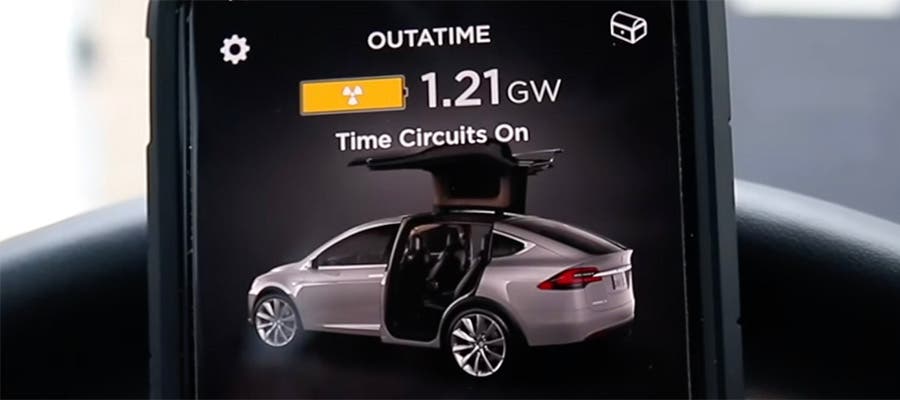 Doc Brown needed 1.21 gigawatts to send Marty McFly Back To The Future. Now you too can time travel back to 1955 if you plug in your Tesla – or at least the Tesla phone app might say you have. Use the app to keep tabs of charging, stop the process bang on 121 miles, press the battery illustration and the app flashes up a 'Time Circuits Off' warning with a 'be sure to reset your clocks to account for temporal displacement' message. There's an 'Outatime' namecheck to the DeLorean's numberplate and a shot of a Model X parked with its Falcon Doors raised, just like the iconic film moment. Remember that where you're going, you still need roads. And to keep your hands on the wheel, please.
Find a used Tesla at Motorpoint
Jaguar E-Pace – mother and cub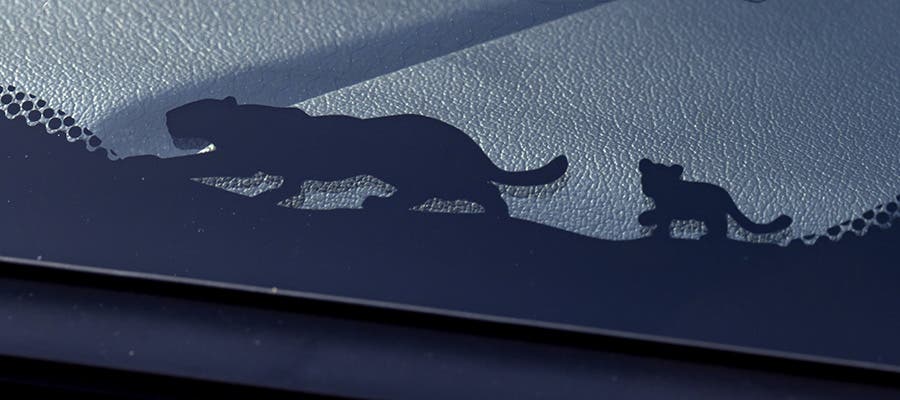 The E-Pace is Jaguar's smallest SUV, and you might spot the 'Est 1935 Coventry' tags on the seats, or the Jaguar print on the storage cubby in the centre console, but our favourite hidden gem is a different kind of, erm, cubby – a mother and cub Jaguar imprinted on the base of the windscreen. Wonder if replacement windscreens get the same treatment?
Want a used Jaguar E-Pace? You know what to do…
Jeep Renegade – grille and jerrycan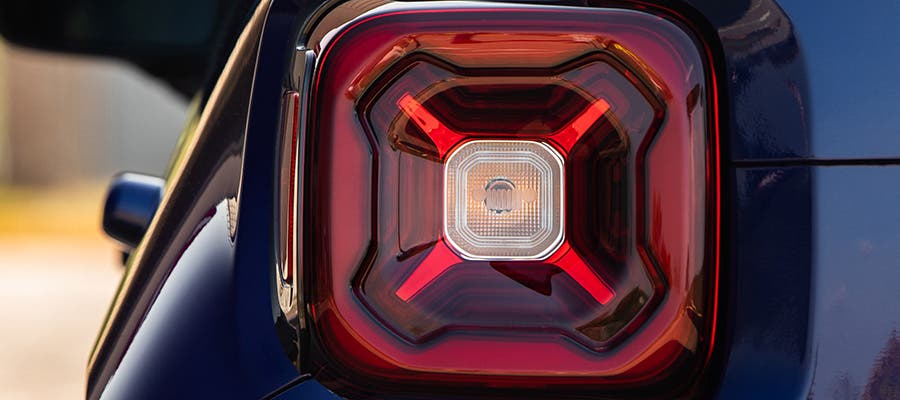 The Renegade is packed with more Easter Eggs than a Thorntons warehouse in March, but there are two key themes. The first is Jeep's iconic seven-slot-grille-and-headlights graphic that's hidden inside the head- and taillights, either side of the rear-view mirror housing, on the speaker surrounds and inside the tailgate. The second is a jerrycan – a nod to those fitted to World War 2 Jeeps – hidden in the taillights, at the bottom of the cup holders and imprinted right across the roof. Almost as though they're desperate to prove it's an actual Jeep.
Find all 10 of the easter eggs by checking out our used Jeep Renegade range
Skoda – umbrellas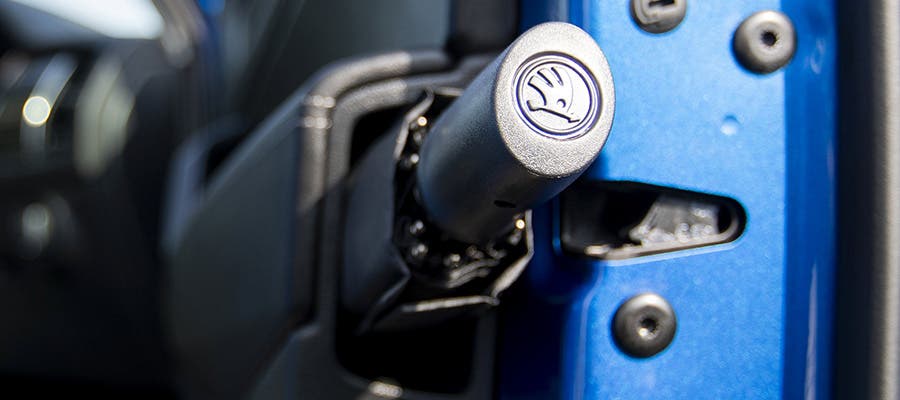 'Simply Clever' Skoda isn't frivolous enough to do Easter Eggs just for fun, it does them to be handy too. You might find an umbrella under the passenger seat or in the driver's door on some models (BTW, the Superb actually beat the Rolls Phantom to door-based brollies), or an ice scraper hidden behind the fuel filler. We're still searching for the cap, sunglasses and suncream.
Search our range of used Skoda Kodiaq models
Tesla – whoopee cushion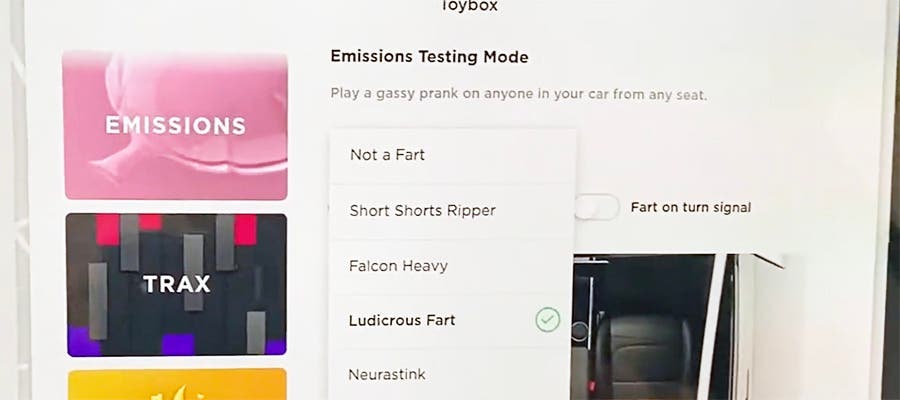 Tesla's Easter Egg to trump them all. Find Emissions Testing Mode with the Whoopee Cushion graphic on your Tesla's touchscreen and you've hit toilet humour gold. From there choose Fart On Demand or Fart On Turn Signal, then choose a range of virtual stinkers from Short Shorts Ripper to Ludicrous Fart. The noises are pumped from the car's speakers, and you can even choose which passenger to embarrass. Shame you can't make it go off when someone sits down.
Toyota Touch 2 with Go – glass of water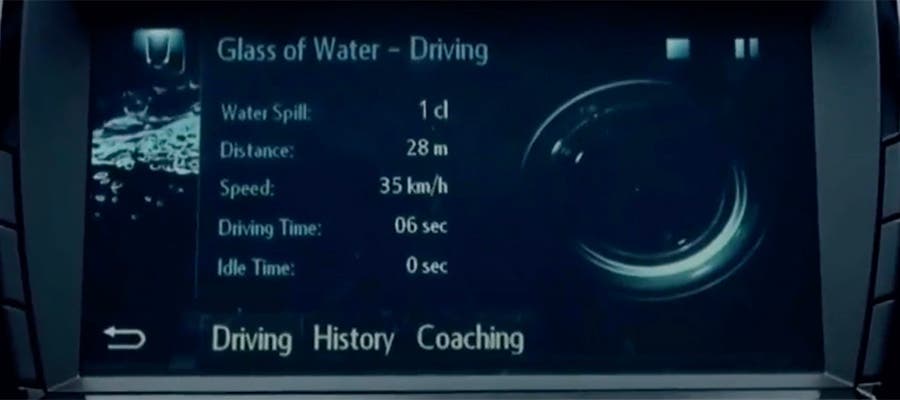 Possibly a homage to anime film Initial D (where star Takumi delivers tofu at high speed in a Toyota Corolla without spilling a glass of water), definitely a game to coach you how to drive more economically, you'll find the Glass of Water feature on Toyota's Touch 2 with Go infotainment system. The touchscreen displays a virtual glass of water, which spills if you drive too aggressively. Keep the glass full to be an mpg champion – half full on arrival is still decent, but there's room for improvement if it's half empty.
Search our selection of used Toyota models
Fancy unwrapping a car instead of an egg this Easter?
Check out our entire range of nearly new cars.