PEUGEOT 2008 Car Review
Peugeot 2008
Peugeot's rival to the Nissan Juke and Renault Captur is probably the most stylish of the three.
The Peugeot 2008 looks like a pumped up 208 but in a welcoming, non-intimidating way. The Peugeot 2008 is also easy to drive and compact enough to make it parking friendly in the city.
I like the premium feel of the cabin, which also has a sportier feel to it than most crossovers, plus you get useful leg/headroom front and back and a good sized boot. Plus, the Peugeot 2008 handles with the agility of a supermini and has good performance.
In many ways, the Peugeot 2008 is the ideal family car, tailor made for the school run, or older buyers looking to down size but wanting more space than a supermini.
* Easy on the eye for a crossover * Spacious and well finished cabin * Nice drive * Perfect second car *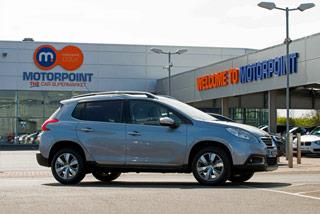 ---