If you're on the hunt for your next family car, or just need a practical set of wheels, an SUV or an MPV could be the perfect choice. But which of these spacious options is right for you? We'll weigh up the two options for you here, taking a look at the pros and cons of each choice.
If it's solely a popularity competition, SUVs have already won, with more options on the market and more overall sales than almost any other type of passenger vehicle. However, don't discount MPVs – they might not be as stylish as the best-looking SUVs, but these people carriers have such a focus on practicality that they've been a constant feature on family driveways for several decades.
What is an SUV?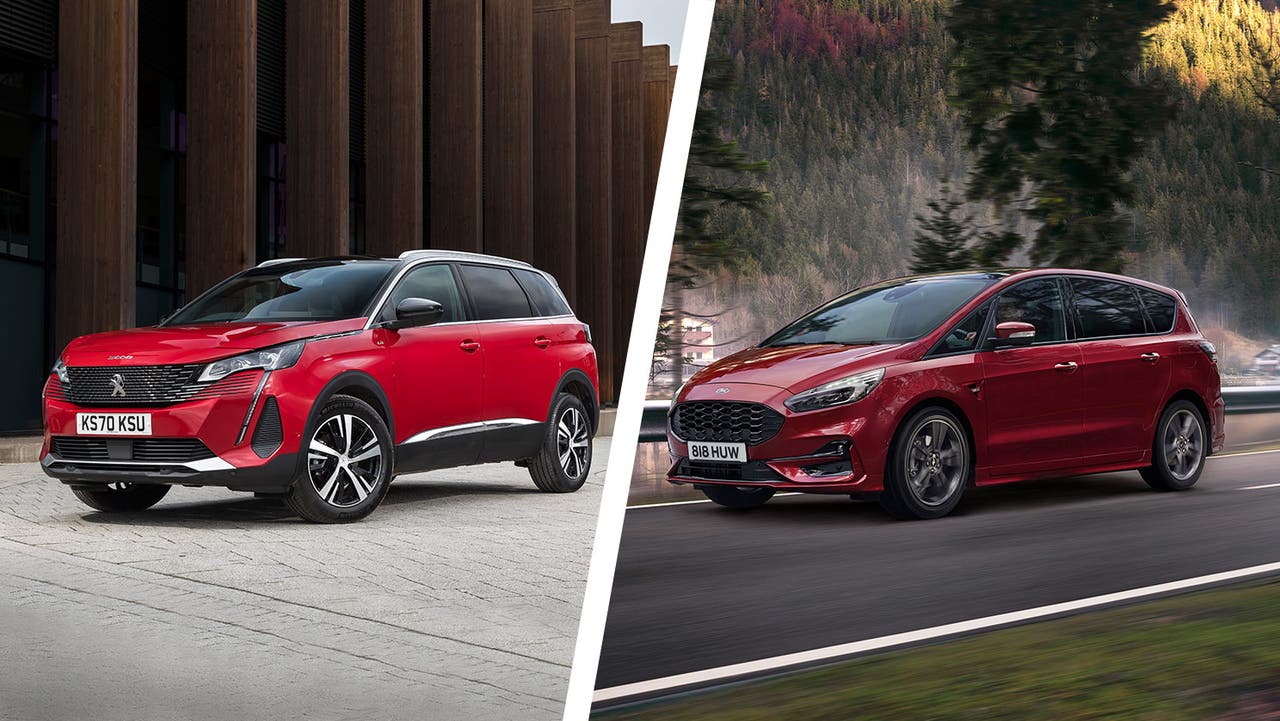 SUV stands for Sport(s) Utility Vehicle. This is a fluffy marketing term but it generally refers to the huge swathe of models that mimic the chunky looks of old-fashioned off-roaders. Unlike their 4x4 predecessors, SUVs are much more focused on on-road performance and refinement, while keeping the family-friendly practicality.
Nearly every brand now makes at least one SUV model, with some having several different sized options and others ditching non-SUV models entirely. Popular cars in this category include the Ford Kuga, Nissan Qashqai, Kia Sportage, Hyundai Tucson, Mercedes GLC, BMW X3 and the Volkswagen Tiguan, to name just a few.
What is an MPV?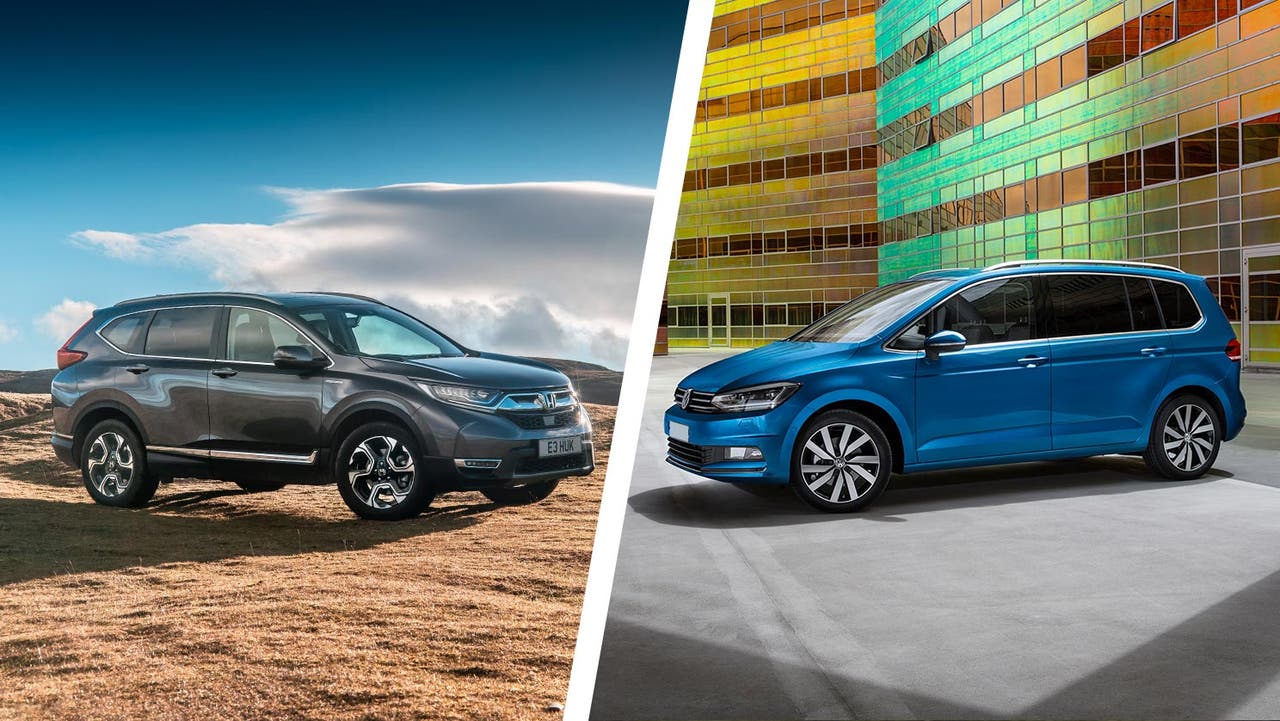 MPV stands for Multi-Purpose Vehicle, although you'll also hear them called people carriers or, to our friends across the pond, 'minivans'. You can think of these cars as supersized hatchbacks, usually offered with five or seven seats. The trick most MPVs use is combining a car-like ride height with a tall, SUV-like roofline – this gives an enormous amount of headroom and tall door openings allowing easy access to secure kids in their child seats.
There are fewer MPVs on the market these days, but the options that remain benefit from the latest engines and technology making them better than ever. Some of our favourites include the Citroen Grand C4 Spacetourer, Ford Galaxy, BMW 2 Series Active Tourer, Toyota Prius Plus and Mercedes B-Class.
What's the difference between SUVs and MPVs?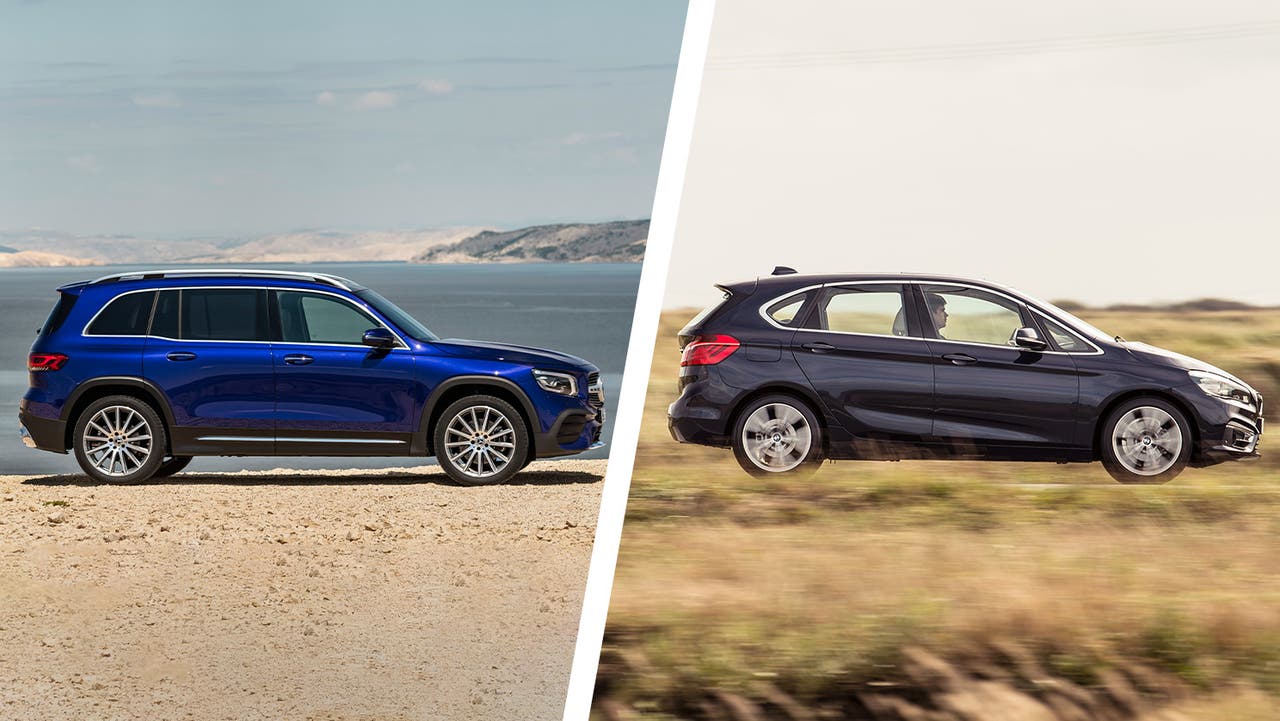 Really, the difference comes down to the models each is descended from. SUVs began as a slightly more civilised version of rugged off-road vehicles and have become more refined and car-like with each new generation. MPVs have always shared parts and engines with on-road cars and don't claim to offer any kind of off-road performance.
Ironically, SUV buyers have demanded better on-road performance over time because that's where these vehicles are used for most of their lives. On the other hand, some MPVs like the the Renault Espace (which isn't sold in the UK anymore) have changed their styling to more closely resemble SUVs – with the Peugeot 5008 even going as far as to transition to an SUV from 2017 onwards, having been an MPV previously. That means the gap between SUVs and MPVs has actually closed over time, with each borrowing the more successful aspects of the other's design.
SUVs vs MPVs – pros and cons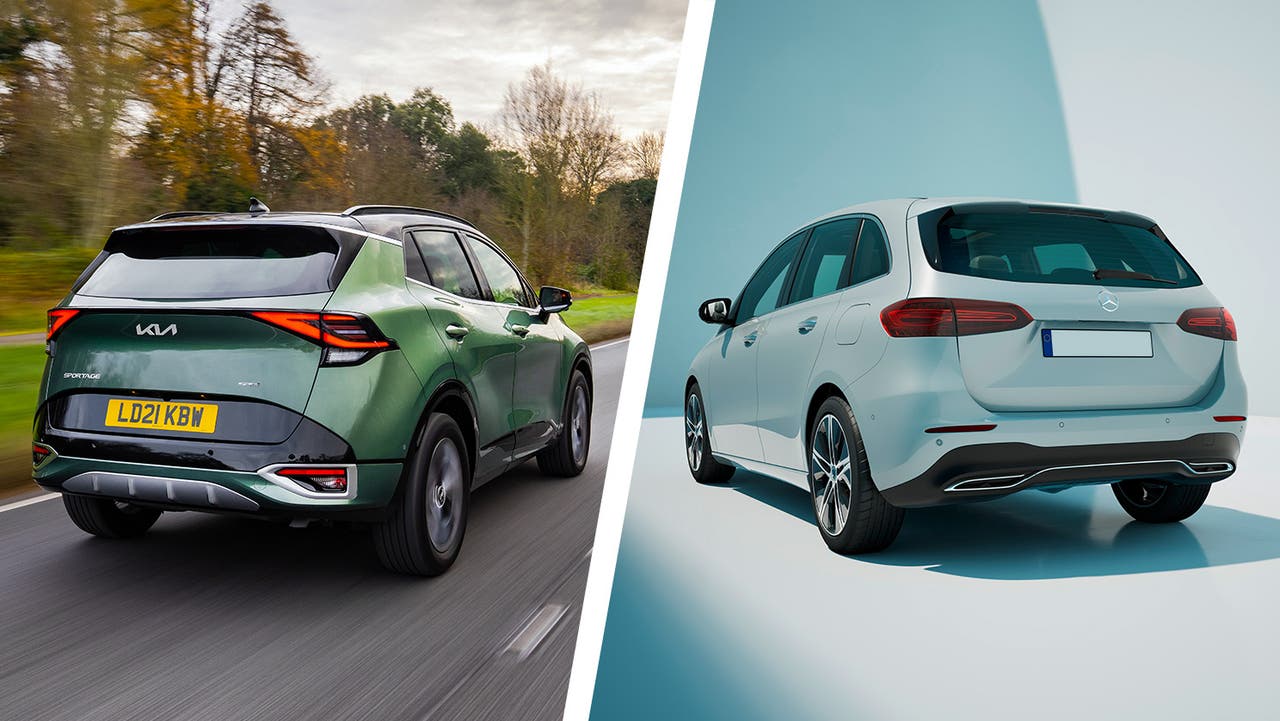 Here, we summarise the main differences between SUVs and MPVs in a handy table. Remember that these are generalised points and these differences will be more or less pronounced depending on the specific model you choose.
SUVs
MPVs

Pros:

Better ground clearance and off-road ability
Generally thought to be more desirable
More options on the market

Pros:

Often more car-like to drive on the road
Generally a little more efficient like-for-like
Excellent value on the used market

Cons:

Usually a little less efficient like-for-like
Can suffer more body roll in corners
A bit more expensive than other segments

Cons:

Fewer options on the market
Image not quite as cool as an SUV
Little-to-no off-road ability
SUVs vs MPVs – which is safer?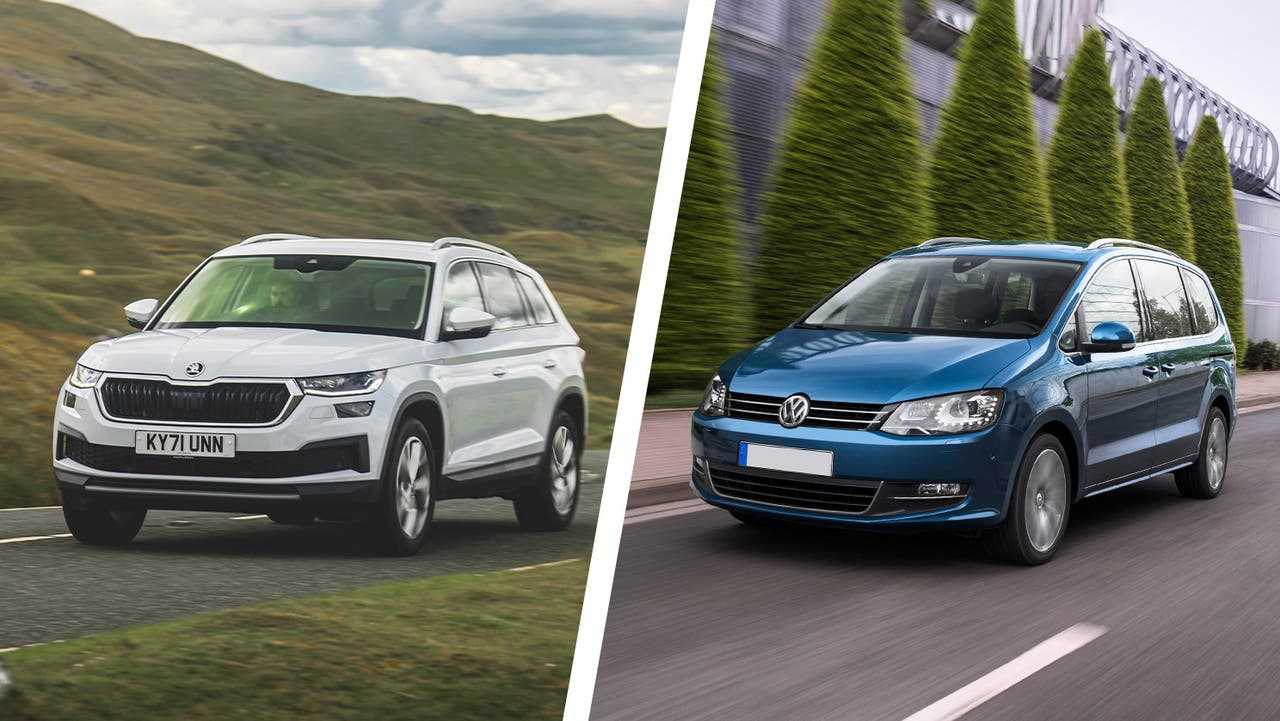 Realistically, the safety performance of modern cars has less to do with their body type and more to do with the specific design and advanced driver aids used on each particular model. As a result, you can't definitively say whether SUVs or MPVs are the safer option. If safety is a top priority for you, Euro NCAP has safety ratings available for most popular models so you can see how well they perform in a crash.
Few if any modern cars on sale in the UK could be considered unsafe – almost all vehicles from the last few years have strong passenger structures and a selection of safety aids to avoid or mitigate a crash. The differences tend to lie in the amount of active safety aids included, with automatic emergency braking, lane-keep assist and driver drowsiness detection all playing a part in improving the safety scores of modern cars.
SUVs vs MPVs – which is better?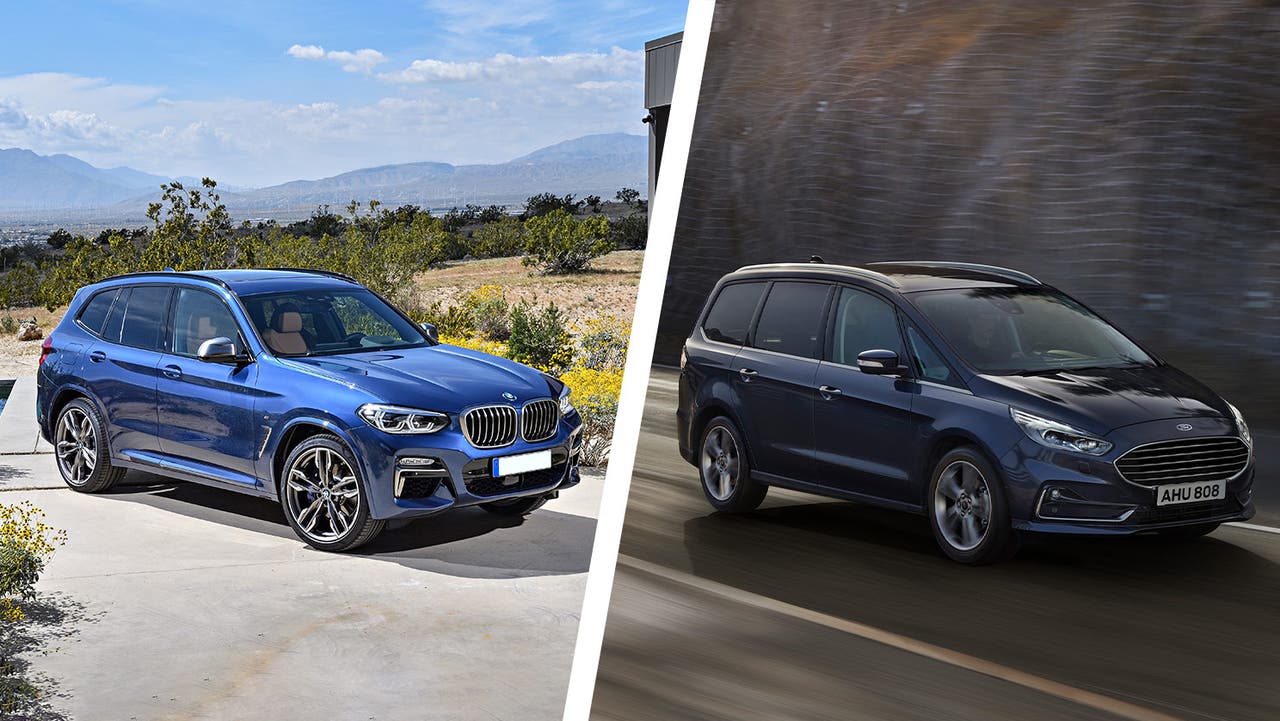 The answer here is really going to depend on your tastes and priorities when buying a car. If you're unlikely to go any further off road than a grassy car park and just want to prioritise practicality, an MPV might be the way to go. You'll benefit from a slightly more car-like driving experience thanks to the more conventional ride height and usually slightly better fuel economy like-for-like. Plus, used values for MPVs tend to be a little more affordable than comparable SUVs, meaning you can often choose a more practical option for your budget.
However, it's hard to deny the all-round appeal of modern SUVs. The formula has been refined to such a point that there's only a slight performance and economy penalty for choosing an SUV over a comparable non-SUV. What's more, you still get great practicality compared to an equivalent hatchback or saloon, along with a confidence-inspiring high seating position and reassuringly pothole-proof ride height.
Shop nearly new SUVs and MPVs
Take a look at our wide selection of nearly new cars, all backed by our Quality Standard and Price Promise. If you'd like to see some great options to kick off your search, check out our picks for the best nearly new SUVs and the best used seven-seater cars.