Car Of The Week
We have a car of the week to suit all drivers, whether you're looking for a family car, something a bit more economical, or the perfect car for your next staycation!
Heroic Hybrid Car Of The Week - Audi A3 E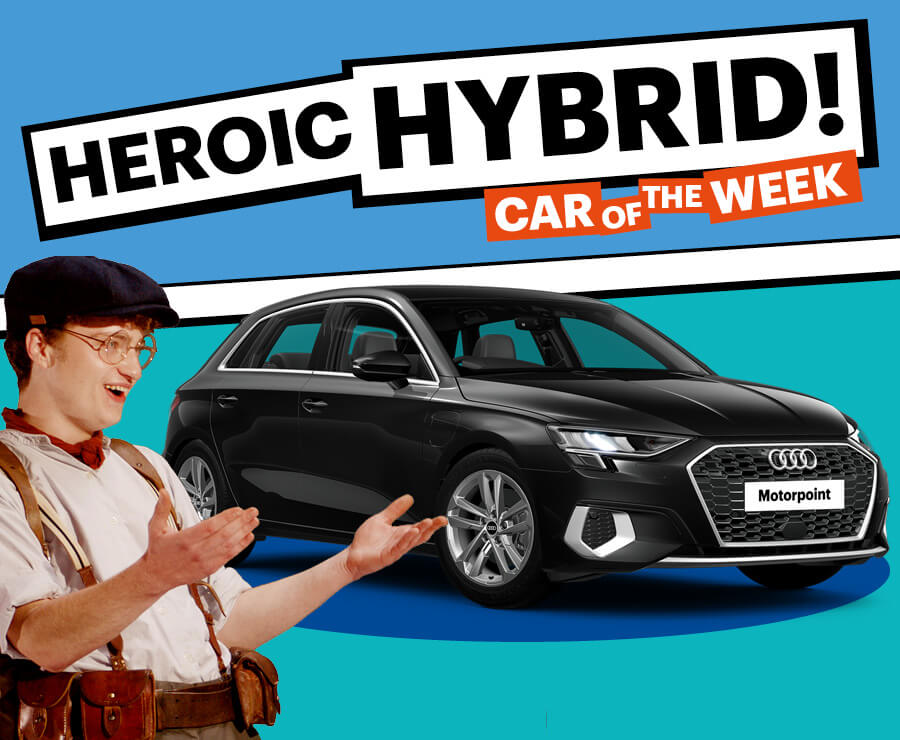 Dynamic and digitalised, the latest range of Audi A3s are extremely awe-inspiring. Whether you opt for a hatchback, sportback, convertible or saloon, the build quality of the Audi A3 remains consistently impressive.
The Audi A3 is a German masterclass in manufacturing and the A3 appeals to a wide audience due to its versatility. Whether you are a first time driver or looking for a compact family car, the A3 has it all. The introduction of the saloon model has helped cover even more bases if space and comfort is something that appeals to you, and in 2008 Audi even introduced the Cabriolet to their range of A3s! If you are still not convinced by those options, then maybe a high performance prestige RS3 or S3 could be the one for you.
Our choice of the range is the Audi A3 TFSI E, infusing their famous quality with the futuristic plug in hybrid technology, the E offers the perfect balance between practicality and style.
With 5 doors it's easy work fitting the family in for a long road trip and unlike an electric vehicle, the Plug-In Hybrid motor is supported by a 1.4L petrol engine to give the comfort of knowing you can make it your final destination without routine stops to recharge the car. The combination of Petrol and Hybrid motors also means the A3 delivers 204BHP, whilst that's more than ample for a family hatchback it does mean overtaking on the motorway is safe and easy with plenty of power there when you need it.
The interior of the A3 is where Audi really excel, a vast digital cockpit and central infotainment screen truly deliver on the technology front. All E models available as Automatic only, so the centre console is simple and uncluttered thanks to the lack of gear stick.
With practicality in mind the A3 has a large boot, more than capable of slotting in a pushchair, or your favourite set of golf clubs, with folding rear seats there when needed.