Top 5 Nissan Qashqai alternatives
08 February 2022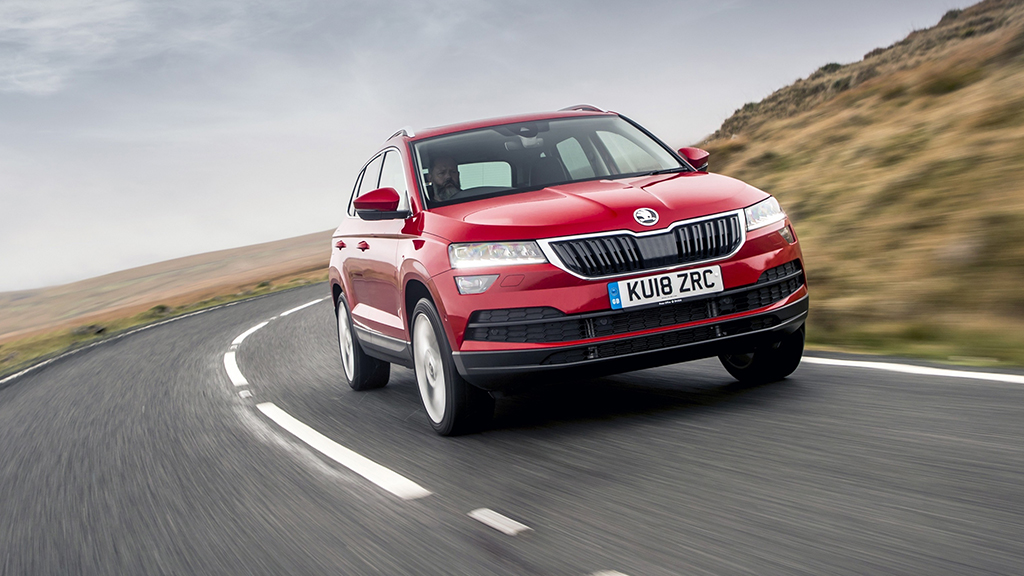 Photos © 2022 Manufacturer photos
Don't want to follow the crowd? Check out our favourite affordable family SUVs that aren't Nissan Qashqais…
If you're on the hunt for a reasonably sized (and reasonably priced) family SUV then there's a very good chance you've had a look at the Nissan Qashqai. It's a great car that ticks nearly all the right boxes - but there is one thing it doesn't give you, and that's exclusivity. You can't walk down a high street in the country without tripping over dozens of the things, and sometimes you don't want to go with the crowd. You want to be different.
With that in mind, here are five of our favourite family SUVs that aren't Nissan Qashqais. Most of them are easier to spell, for a start…
Skoda's made a name for itself in recent years as a maker of solidly built, reasonably posh-feeling cars with plenty of family friendly features. And the Karoq's no different. Underneath its chunky exterior lies the same tech as you get in the Volkswagen Tiguan, but for significantly less cash. You get sliding rear seats to maximise boot space or rear legroom, a range of efficient engines and chunky build quality that feels as though it'll outlast the cockroaches. Need even more space? Then check out its bigger brother, the Skoda Kodiaq.
See nearly new Skoda Karoqs for sale

If you need a modern family SUV without breaking the bank then you'll want to check out the Vauxhall Grandland. It has plenty of space inside for the family (and your annual supplies of Haribo). It's comfy and easy to drive, and all versions of the Grandland X come with front and rear parking sensors, alloy wheels and automatic lights and wipers. Spend a bit more and you'll get a car with wireless mobile phone charging and more modern safety kit such as lane-departure warning kit.
Check out our range of Vauxhall Grandland X models

The VW Tiguan's sat comfortably at the top of the premium-but-affordable SUV tree for years now, and although it costs a fair bit more than a Qashqai if you're buying new, a nearly new Tiguan may well fall in your budget. Sure, you'll still pay a bit more than the competition for that shiny VW badge, but the interior quality's a cut above most other SUVs at this price point, and a flexible boot space and refined driving experience more than make up for it.
Find a nearly new VW Tiguan

The Volvo XC40's a left-field choice with very few drawbacks. It's about as stylish as these things come (hello, Swedish design), yet it's as practical as you could reasonably need a medium-size SUV to be. It has a great range of efficient engines and also comes in a far greater range of colours than most other SUVs. The interior tech's bang up to date and Volvo has a reputation for making some of the comfiest cars in the business, and that's before we get onto the brand's impeccable safety record…
Check out our range of Volvo XC40s


If you're after a family SUV that's a bit more fun to drive then the Ford Kuga needs to be on your shopping list. Ford has a knack of building family cars that don't forget to entertain the driver, and the Kuga's no different. From the way it steers to the way even the more humble of its engines accelerate, it just gives you a bit more connection to the road than the other cars on this list. That's not to say it's uncomfortable - it absolutely isn't - and it's still hugely practical for families, and most models get a sharp, bright touchscreen infotainment system that's clear and easy to use. Higher spec models even get a digital driver's display in place of regular speedo and rev-counter dials - something you used only get on Audis.
Search our stock of nearly new Ford Kugas