The Top 10 Practical Cars for UK Summer Road Trips
28 June 2019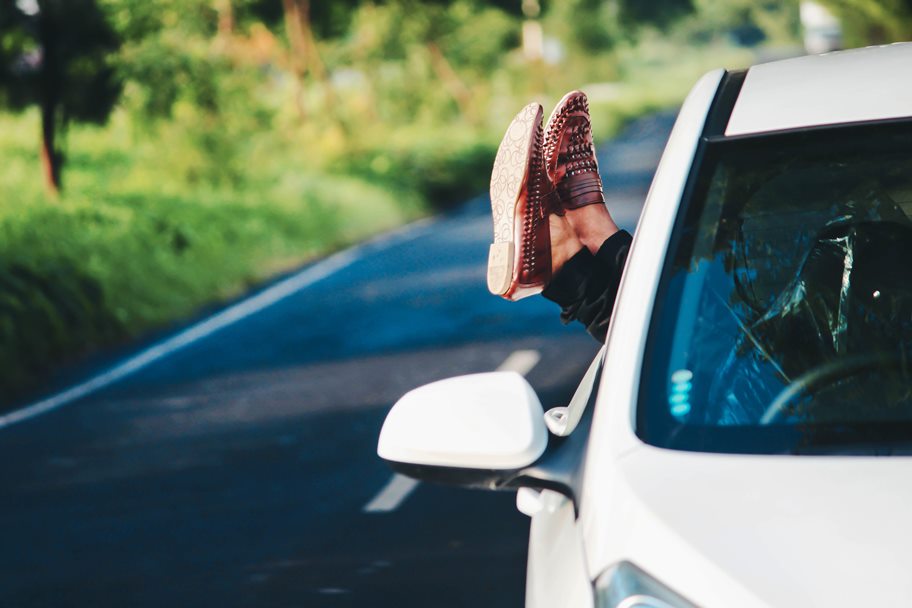 Photos © 2022 Motorpoint
Thinking about taking a road trip up to Scotland during the Summer holidays or having a long weekend down in rural Cornwall? You'll want to make sure you have a car which can make the journey a doddle, look super stylish whilst doing so and carry everything you could possibly need in the back! It's for that reason why we have selected The Top 10 Practical Cars for UK Summer Road Trips so you know exactly what car to go for. All you need now is the weather! Fingers crossed!
1. Mini Clubman
The Mini Clubman has been around for a while now and whilst it's slightly larger than the Mini Cooper it's practical in more ways than one. As the Mini Clubman comes with five doors instead of the standard three, your passengers are guaranteed more space in the back which is vital for those long drives.
The boot is fully collapsible allowing you full use of the area. If it's just the two of you travelling on this road trip, this can be quite useful as the boot size isn't the most spacious but enough for a short road trip. Mini promises that the Clubman has a good mileage to fuel ratio meaning fewer pit stops on your journey.
2. Fiat 500
The Fiat 500 has dominated the Hatchback market in recent years. You can't drive down the road without seeing one. But how useful are they when planning a road trip? Offering a surprisingly spacious boot for the size of the car, room for two passengers in the back and the ability to hold car seats with ISO fixes, Fiat has done a good job with bringing the 500 back.
The Fiat 500 also boasts good fuel consumption with an average of 60.1 MPG. Offering a small 1.2-litre engine so cheaper on insurance and selected 500s offering panoramic roofs allowing you to take full advantage of the views, is the perfect small car for those scenic road trips.
3. BMW 3 Series
The BMW 3 Series is one of the better-looking cars on our list and also one of the more practical. With a built-in Sat. Nav. you'll be able to find your destination with the quickest route and climate control system to ensure that your passengers are comfortable throughout the journey. Offering 45.6 MPG combined with a larger engine, the BMW 3 Series will cut those journey times right down.
4. Land Rover Discovery Sport
We couldn't talk about road trips without mentioning the Land Rover Discovery. Slightly smaller than it's Range Rover counterpart it still offers some of the best quality available when it comes to the 4x4 market.
With heated, electric seats and a luxury leather trim, your passengers won't want to get out when you reach your destination! A reverse parking camera makes fitting into those tight spaces easier as the Land Rover is one of the biggest cars on our list.
Also coming with a top-notch Bluetooth connection, it's never been easier to blast your Summer playlist! The ability to head off-road with the Discovery allows ease when camping or heading up mountains. Perfect for those who are looking for an adventure holiday.
View Land Rover Discovery Sports for sale
5. Volkswagen Passat
Volkswagen has invented the perfect cruiser for those road trips with the Passat. A spacious car with a large boot big enough to fit all the suitcases in plus more, spacious passenger seats and a luxury interior, the Passat really outshines its counterparts in the Saloon market.
With a combined 67.3 MPG and larger engine allows you to drive without the worry of having to stop too often. This is an ideal car for catering the family down to the beach this summer.
View Volkswagen Passats for sale
6. Vauxhall Insignia
When Vauxhall announced the Insignia it was a direct rival to the Ford Mondeo. With 5 doors and large boot capacity, it's the ideal motor for the long haul drives. The Insignia is available in Diesel and Petrol with the Diesel promising a more economical drive.
A longer range with the diesel engine running an average of 68.9 MPG compared to its petrol counterpart running with 47.1 MPG, it really comes down to what you're looking for.
Built with smart innovative technology such as Bluetooth and Sat. Nav. The Vauxhall Insignia also boasts a wealth of gadgets to make your cruise a lot more fun!
View Vauxhall Insignias for sale
7. Kia Sportage
The Kia Sportage is an excellent CrossOver car. It has a stunning interior offering comfort for the long or short journey. With some of the newer models compatible with Android Auto 5 and Apple CarPlay you can sync your devices at the touch of a button.
With technology allowing the car to perform well no matter the weather without compromising on fuel consumption, you can guarantee that this car will get you from A to B this summer come rain or shine.
The newer Sportage has also shown huge legroom improvements compared to the older models. You and your passengers will easily avoid the dreaded leg cramps on a longer journey!
The Kia Sportage offers an envious amount of space and a full 30.7 cubic feet behind the passenger seats with additional space should you need to lay the seats flat.
8. Citroen C4 Picasso
The Citroen C4 Grand Picasso is the ultimate family car. Although it's not the prettiest on this list it outweighs its competition by being the most family-friendly and practical. By offering 7 seats, it's perfect for larger families. If you don't need those extra seats but need extra space the additional seats will fold down flat adding to that already substantial boot space. The Picasso has always been top of its competitors for People Carriers as it offers practicality, comfort and space.
View Citroen C4 Grand Picassos for sale
9. Ford Fiesta
The latest Ford Fiesta's' were designed for the younger generation but when they realised that the popular hatchback was still a family favourite, they changed their advertising strategy.
Ford upped its game with the newer model of Fiesta by adding adjustments to make the car more family friendly such as Offering a 54.3 MPG engine, 5 seat capacity, spacious boot, built-in Sat. Nav. and Bluetooth connectivity, the Fiesta is aimed at everyone from the city drivers to families.
If you're thinking about taking a car on a long journey then a Fiesta should definitely be in your consideration.
10. Volvo XC90
Volvo's are known for their spacious capacity and since the first Volvo was introduced they have dominated the estate car market. The XC90 is Volvo's answer to tackling the off-road market. The XC90 is one of the better 4x4 on the market and it sits high amongst it's rivals, Range Rover and Land Rover. Although it's moved into the 4x4 market it hasn't compromised on quality or size.
Volvo still offers one of the biggest boots in the industry and are one of the most reliable cars around with most lasting around 20 years. By utilising its classic design the XC90 hasn't lost its appealing looks either. Popular with those who need to take a lot of equipment and items with them on their trips the XC90 promising to be one of the best cars on the market for every day and road trip.

So there you have it, our Top 10 Cars to choose when Road Tripping! Do you have the perfect car to complete a road trip in or do you think we've missed a top one off this list? Let us on our Facebook or Twitter pages!