London's ultra-low emissions zone (ULEZ) has expanded to cover the majority of the city. For some buyers, that means the hunt is on for a car that complies with the emissions rules. But do you need to break the bank with a brand-new car?
Thankfully, you don't need to break the bank. There are loads of ULEZ-compliant cars available at affordable prices, making it possible to enter the nation's capital city without paying through the nose for the privilege.
We've chosen 10 of our favourite used cars costing less than £10,000 that comply with ULEZ restrictions. We're looking at nearly new and recently used models because they mostly avoid the reliability problems typical with older cars. That budget means these are mostly small hatchbacks and city cars, which happen to be ideal for the congested streets within the ULEZ area.
1. Skoda Fabia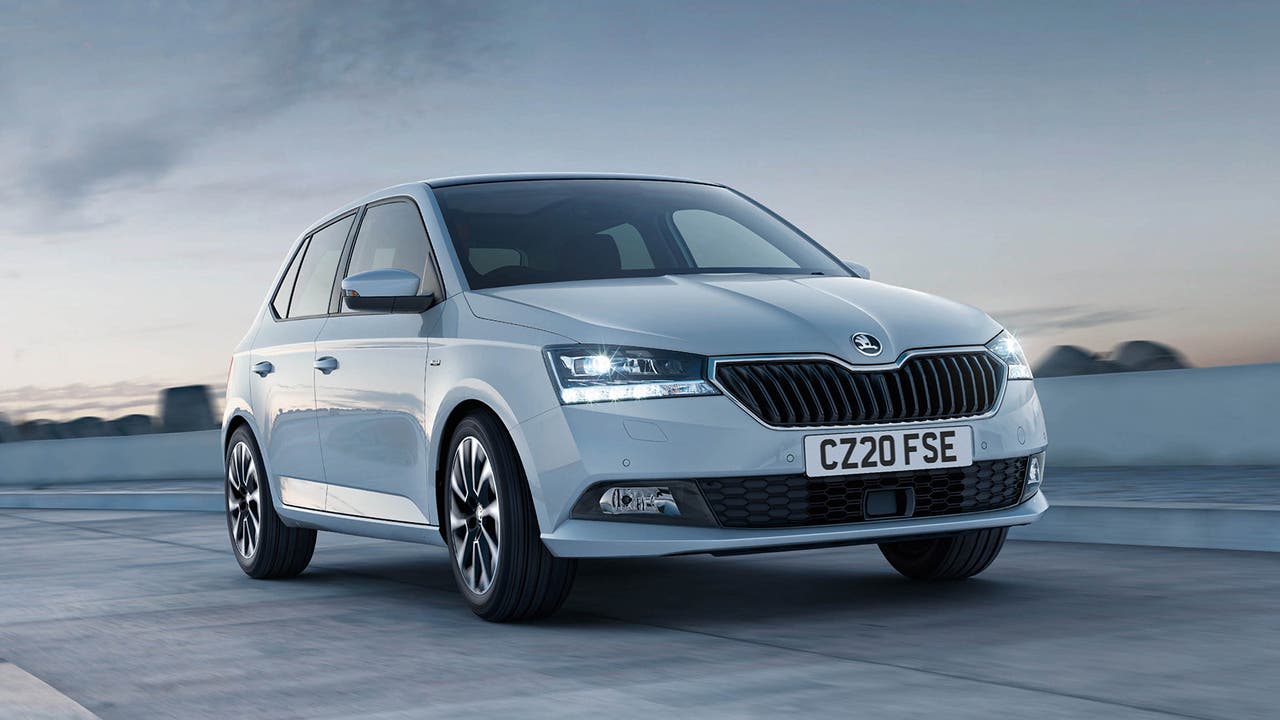 The Skoda Fabia ticks so many boxes in this price range that it's an easy recommendation for almost any buyer. Inside, it's deceptively practical with enough room for four adults or five at a pinch. The relatively spacious cabin and wide door openings make loading kids into their seats easy, and boot space isn't sacrificed in the name of passenger space, with one of the largest cargo areas in its class. Everything else about the Fabia is classic Skoda – faultless usability, solid build quality, an easygoing, refined driving experience and excellent value.
Search used Skoda Fabia cars
2. Citroen C3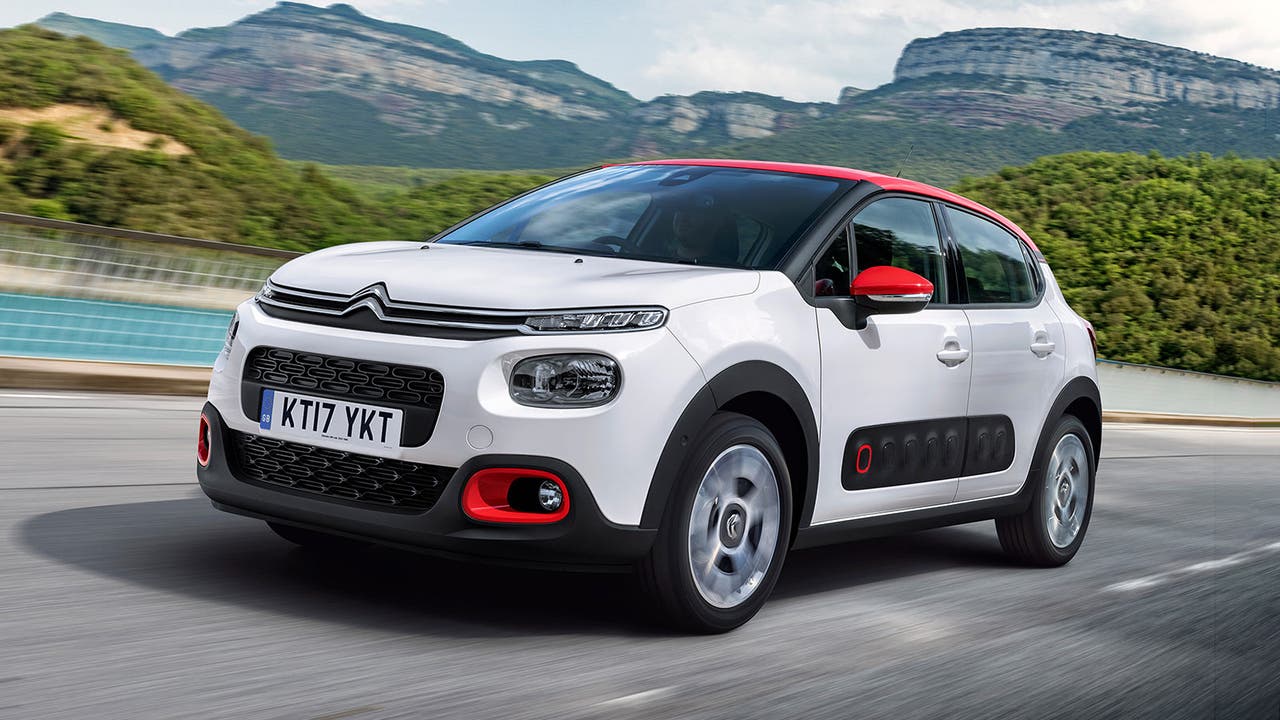 Some rivals aim to excel in a range of areas but the cute Citroen C3 is happy to focus its efforts on being comfortable. So, while its cabin is only average in size and its driving experience is mostly unremarkable, you can forgive the C3 these shortcomings because it does such a good job of smoothing nasty bumps and harsh surfaces. Entry-level cars are stingy with equipment so we'd aim for a mid-range trim level and, while the basic petrol is fine for most drivers, the more powerful turbo versions are impressively punchy.
Browse used Citroen C3 cars for sale
3. Hyundai i10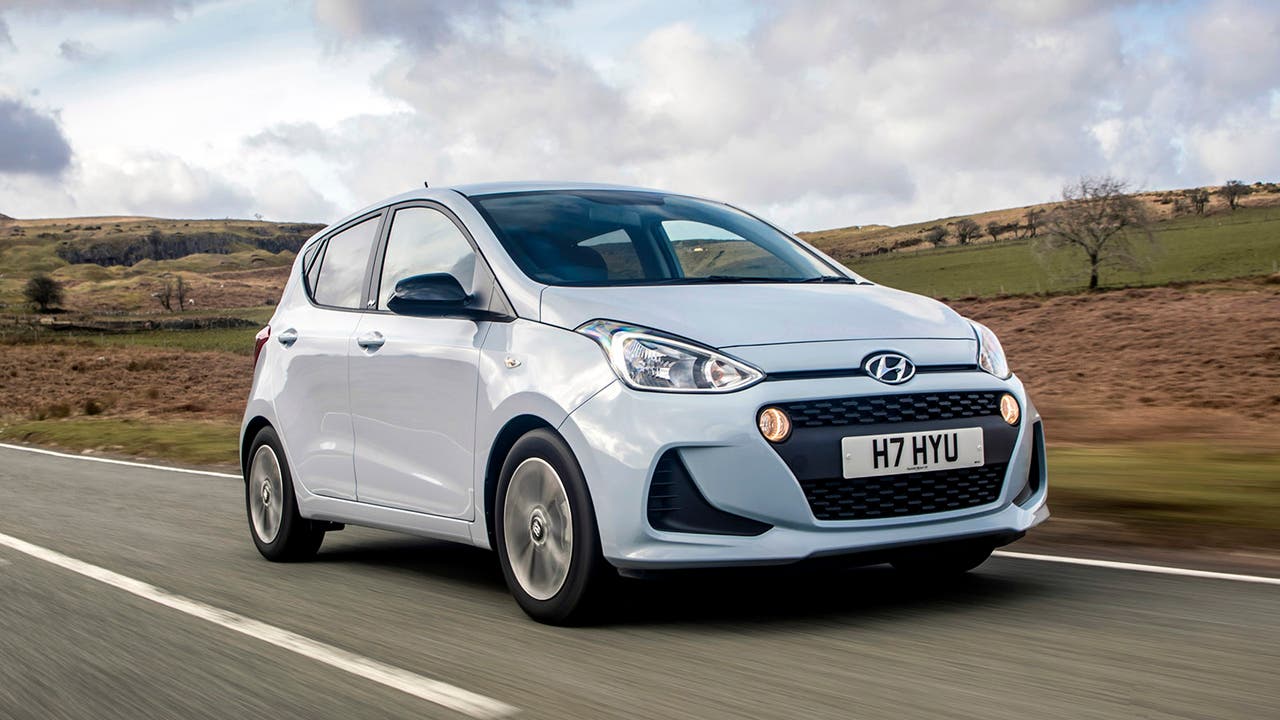 There's a quiet brilliance to the Hyundai i10 that becomes more obvious as you spend time with it. Compared to so many ultra-compact city cars in this class, the little Hyundai rides with the refinement and maturity you'd expect from a much larger car. And while the design won't trick you into thinking it's a luxury car, everything is neatly laid out and easy to use, with a robust sense of quality to the construction. You'll also be able to squeeze more passengers and luggage into the i10 than you might expect thanks to its clever packaging.
4. Toyota Aygo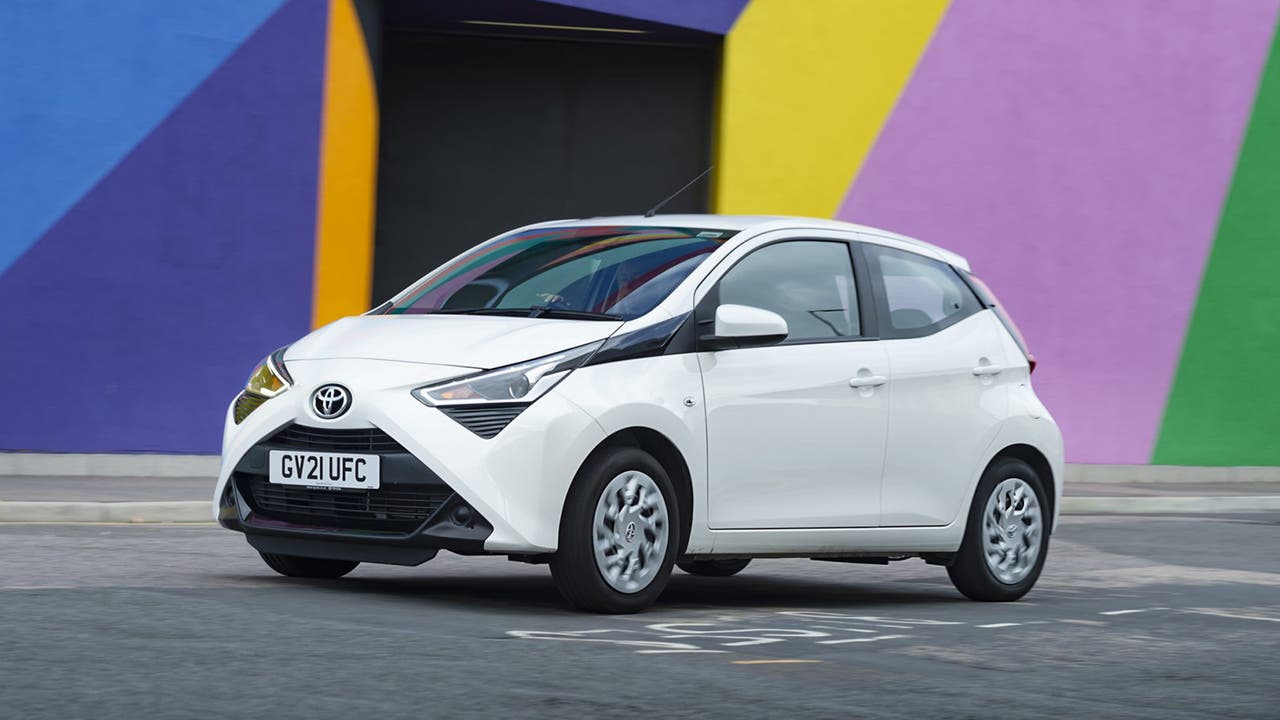 Compared to the i10 above, the Toyota Aygo can't quite match its Korean counterpart for outright space or ride quality. It makes up for it, however, by having a very small impact on your wallet, both for its low purchase price and super-affordable running costs. Plus, the city-slicking Toyota isn't a bargain-basement special – there's a simple cabin with a clean, fuss-free dashboard and most versions get a touchscreen infotainment system with fast responses and smartphone mirroring for your favourite nav and entertainment apps.
Take a look at used Toyota Aygo cars
5. Fiat 500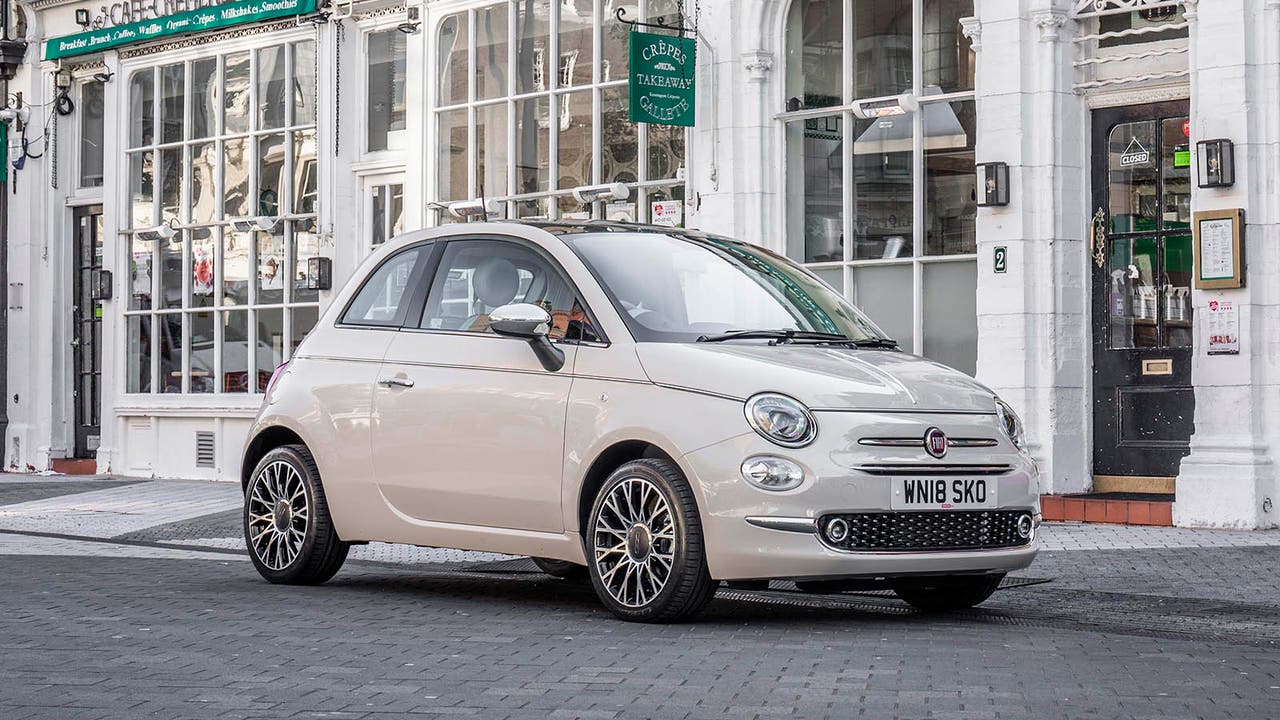 There's a reason the reincarnated Fiat 500 has endured for such a long time, first arriving way back in 2007. Where so many cars in this budget make concessions to affordability, the 500 makes those concessions part of its charm. Sure, there's exposed body-coloured metal in the cabin and some of the plastics feel quite scratchy, but the overall style is so charming that it's easy to overlook these minor issues. The cabin is tight and the driving experience is 'fine' rather than 'great', but the 500 delivers retro charm at a very friendly price.
See used Fiat 500 cars for sale
6. Vauxhall Corsa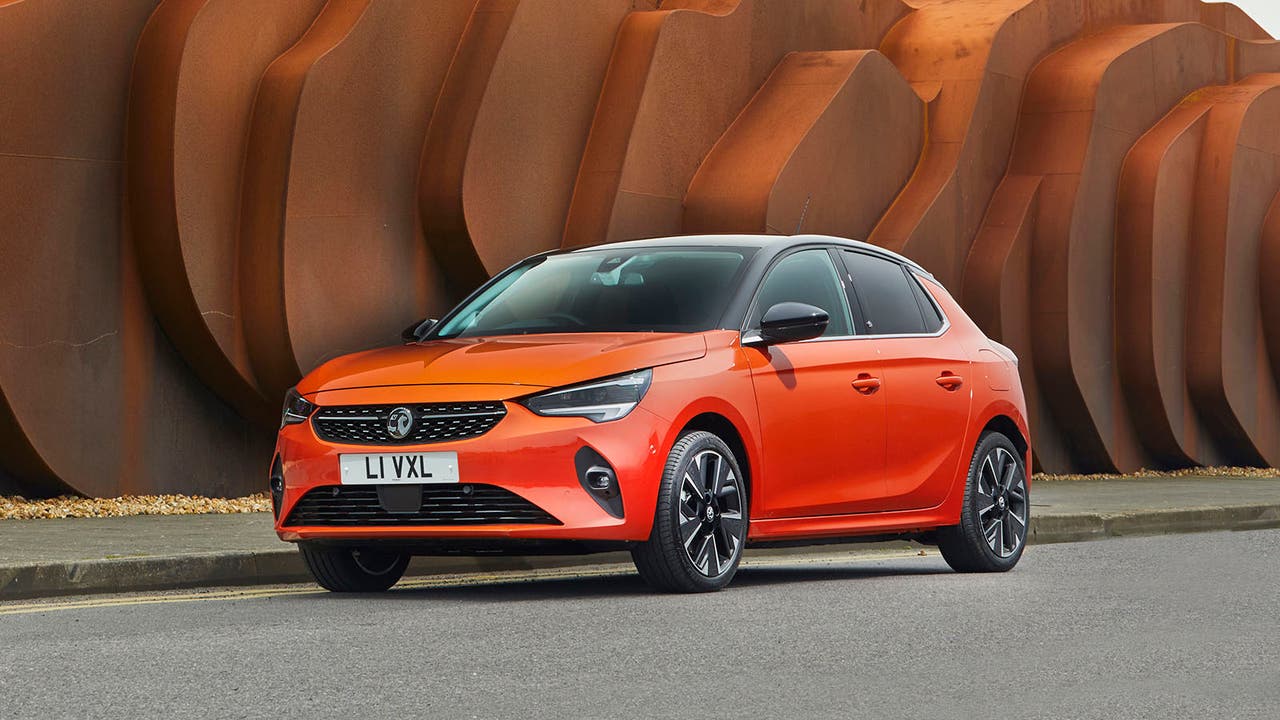 The Vauxhall Corsa is a common sight on the UK's roads and that's a good thing for buyers on a tight budget – with so many cars on the market, used prices are usually competitive. Your £10,000 budget buys either a late-production previous-generation Corsa built until 2019 or an entry-level current-gen version from late 2019 onwards. Choose the former to get a higher-spec car with a little more power, or the latter if you don't mind settling for a more stripped-back experience to access the newer model.
Check out used Vauxhall Corsa cars
7. Kia Picanto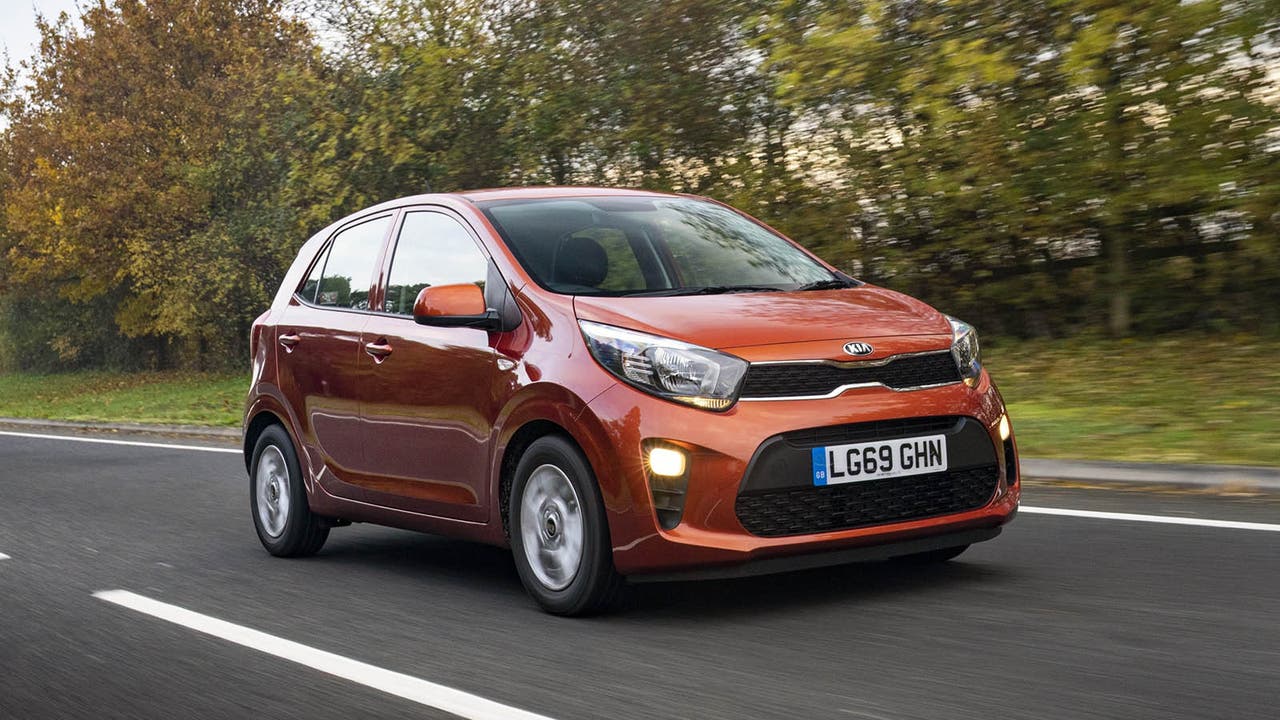 While it shares most of its parts with the i10 above, the Kia Picanto can't quite replicate that car's impressive refinement. However, the difference isn't vast and you might prefer the Kia for two reasons – for one, its factory warranty is two years longer, and it's usually a little more affordable like-for-like. Plus, the Kia still has a well-stocked bag of tricks to draw from, including its own deceptively spacious cabin and reassuringly solid build quality. Your £10,000 budget should net you a newer or better-spec Picanto than a similarly priced i10.
Find used Kia Picanto cars for sale
8. Peugeot 108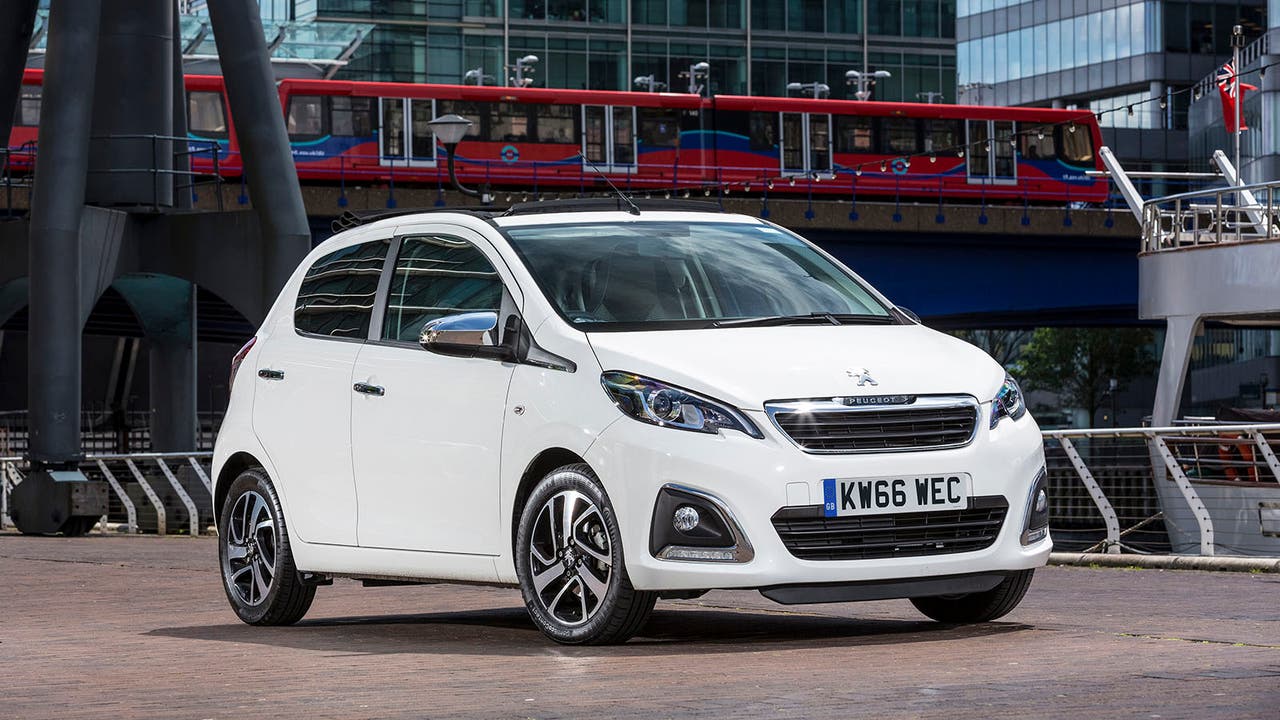 The Aygo above keeps things simple to hit its low purchase price but you might want to consider the mechanically identical Peugeot 108. This compact French city car uses the same bones as the Toyota but dresses them in even brighter colours, with more used examples available in higher specs with comparatively generous kit lists. You'll also spot funkier seat fabrics in the 108, which help to bring a dash of extra colour to the cabin. Thankfully, the robust mechanicals and low running costs remain unchanged.
Browse used Peugeot 108 cars
9. Nissan Micra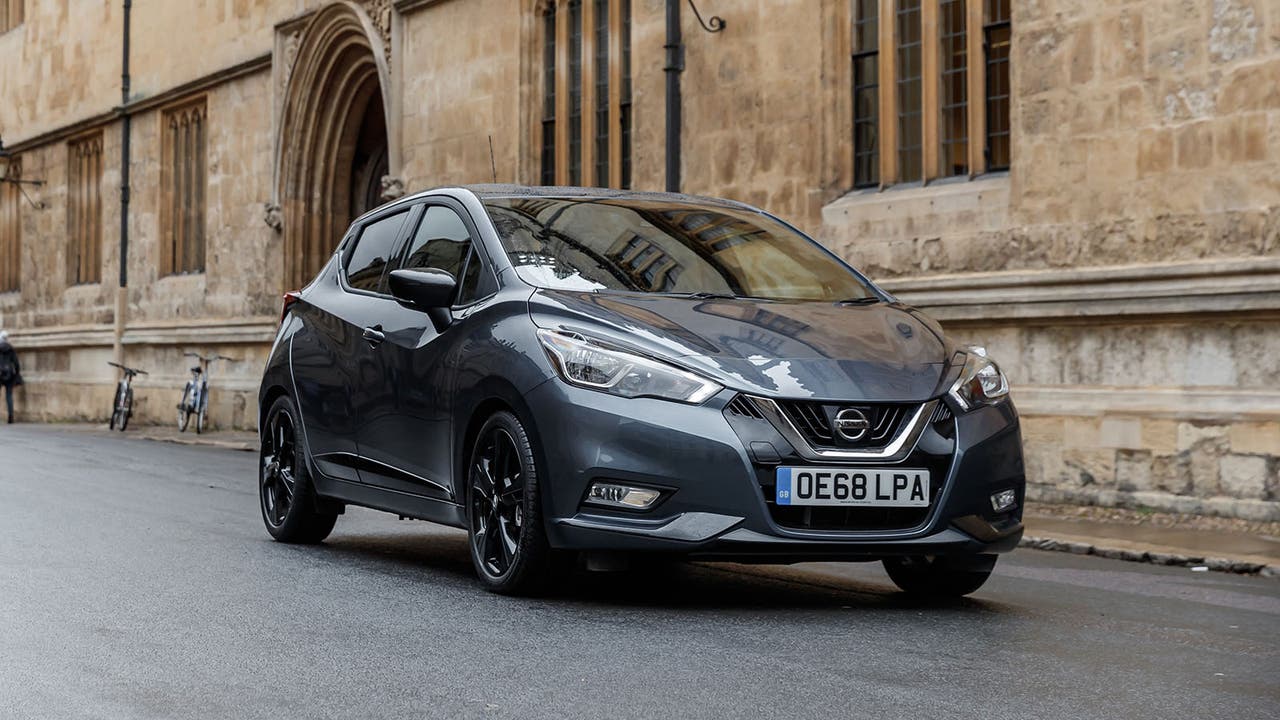 The Nissan Micra has a humble image that belies the amount of quality you'll find once you take a seat inside. From the driver's seat, you appreciate the plush upholstery that softens the dashboard and key touch points, and the centre console's tidy layout, which seems to borrow from Nissan's larger, more premium cars. Snappy turbo petrol engines mean the Micra is more comfortable travelling at motorway speeds than some of the non-turbo cars featured on this list, and plenty of sound deadening means long journeys aren't an assault on the ears.
Shop used Nissan Micra cars for sale
10. Citroen C1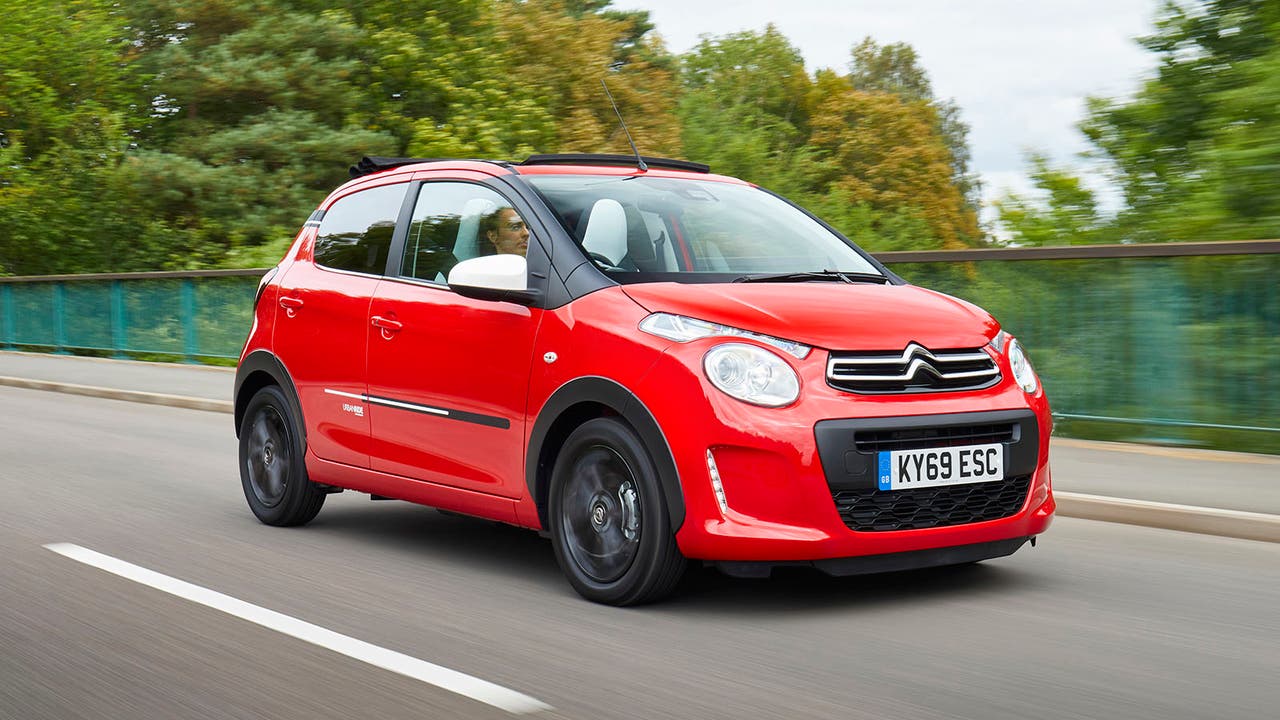 Last but by no means least is the Citroen C1, which uses the same oily bits as the Aygo and 108 featured above – this time with a quirky Citroen twist. Price-wise, C1s tend to fall between the ultra-affordable Toyota and slightly pricier Peugeot, and also often sit halfway in terms of standard equipment. Most used C1s in this budget are available with alloy wheels, a reversing camera and Apple CarPlay/Android Auto, so we'd be tempted to hold out for one of those rather than the slightly threadbare entry-level versions.
Search used Citroen C1 cars
Find a low-emissions used car
Motorpoint has thousands of nearly new and used cars for sale, and the majority are compliant with ultra-low emissions and clean-air zones throughout the UK.