All fuel-powered cars produce emissions directly from their exhausts. Reducing those emissions can help improve air quality and lessen your impact on the climate. Here are our 10 favourite low-emission cars – all available to buy nearly new.
We've chosen some of the cleanest cars on sale that are still powered by engines and don't need plugging in. These are ideal if you're not ready or able to make the switch to a full EV, but still want to cut the greenhouse gas emissions from carting you and your family about.
Every car on this list can be driven in any UK city that has a clean-air zone (CAZ) free of charge. Plus, they can all enter London's ULEZ area without payment.
BMW 3 Series – 107g/km CO2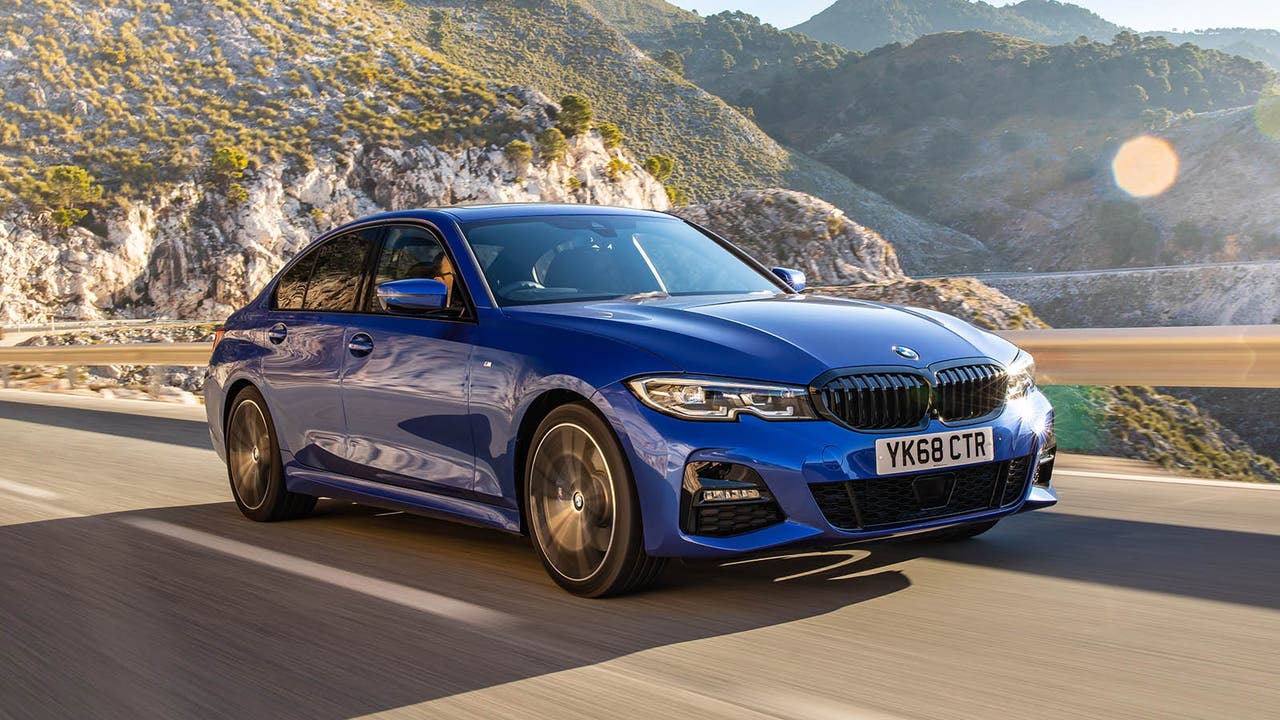 The BMW 3 Series is a posh saloon with loads of on-board equipment, a punchy engine and ground-hugging handling. None of that sounds like a recipe for low emissions, does it? Don't be fooled, however, because many 3 Series models come in 320d form with BMW's ultra-frugal 2.0-litre diesel engine. Thanks to clever fuel-injection wizardry and lots of other buzzwords we don't want to explain, the 320d puts out about as much CO2 as a tiny petrol-powered city car, despite having plenty of shove for its natural habitat – the outside lane of the motorway.
Search nearly new BMW 3 Series cars for sale
Ford Focus Estate – 93g/km CO2
Many family cars have abandoned diesel power altogether, but you can still find the excellent Ford Focus Estate equipped with the penny-pinching 1.5-litre EcoBlue diesel. This 120hp unit won't win any drag races but has enough power to propel you, your passengers and your cargo up to motorway speeds without a fuss. Avoid the far end of the accelerator pedal and you'll see sky-high mpg figures and CO2 emissions of less than 100g/km of CO2.
Browse nearly new Ford Focus Estate cars
Honda CR-V – 126g/km CO2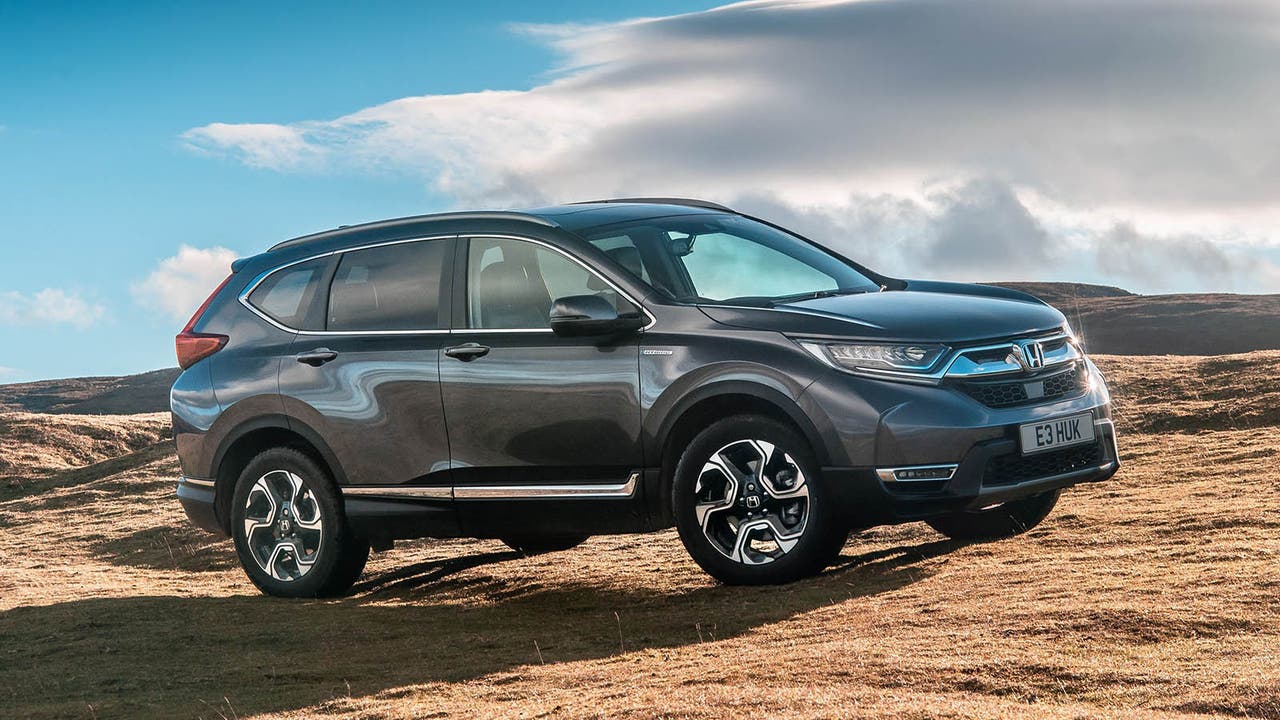 The Honda CR-V is a big, family-sized SUV. You get five big seats for passengers, all with lots of room to spread out, and a big boot to haul your stuff. Considering this sizeable option is also powered by a 2.0-litre petrol engine, you might not expect it to be a low-emissions champion. However, thanks to the clever i-MMD Hybrid setup, the big CR-V has an impressively small environmental footprint. The added punch from the hybrid electric motor also helps the CR-V feel deceptively nippy off the line, helping it slip through urban traffic with ease.
Check out nearly new Honda CR-V cars for sale
Hyundai Ioniq – 83g/km CO2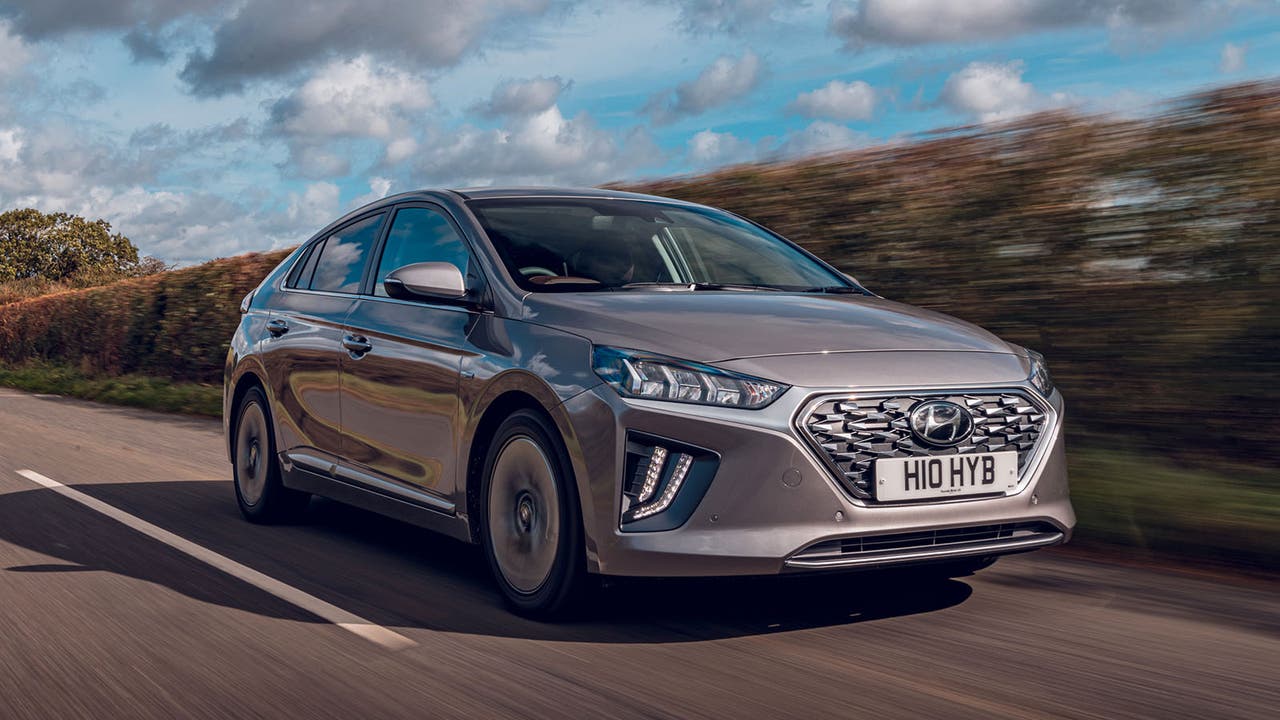 Some cars on this list are more efficient than you might expect from looking at them, but the Hyundai Ioniq wears its efficiency as a badge of honour. The body shape is obviously geared towards making the car as aerodynamic as possible and your only engine choices are hybrid, plug-in hybrid or a fully battery-powered EV version. Despite the impressive talents of the plug-in models, we think the regular Ioniq Hybrid is a great choice thanks to being the most affordable option of the three to buy while still slashing your exhaust emissions.
See nearly new Hyundai Ioniq cars
Lexus UX – 97g/km CO2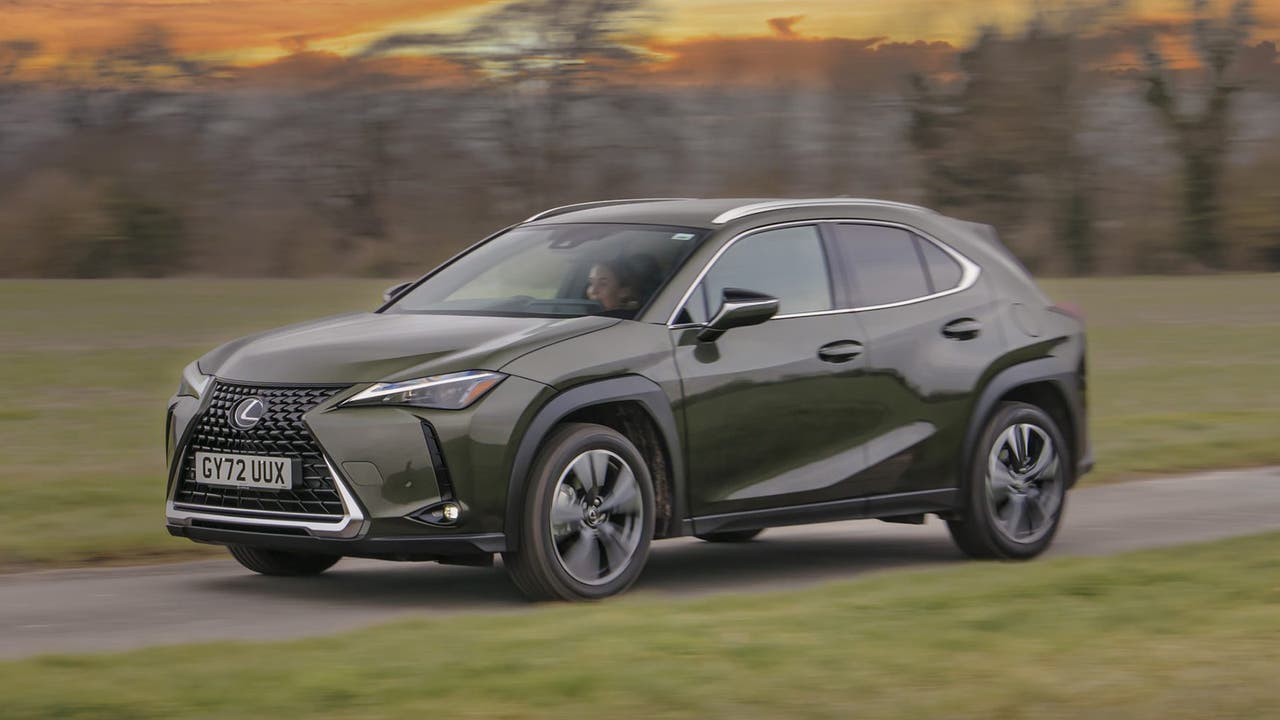 With so many talented rivals in the compact premium SUV segment, the Lexus UX sometimes gets overlooked. That's a shame because the UX 250h benefits from parent company Toyota's years of experience building hybrid cars. You get smooth, silent and snappy reactions from the hybrid powertrain, allowing you to cut through gaps in traffic, while keeping your running costs low thanks to only using the engine when it's needed. Inside, the UX's hewn-from-granite build quality stands out with excellent materials and a busy-but-intuitive dashboard.
Take a look at nearly new Lexus UX cars
Renault Captur – 108g/km CO2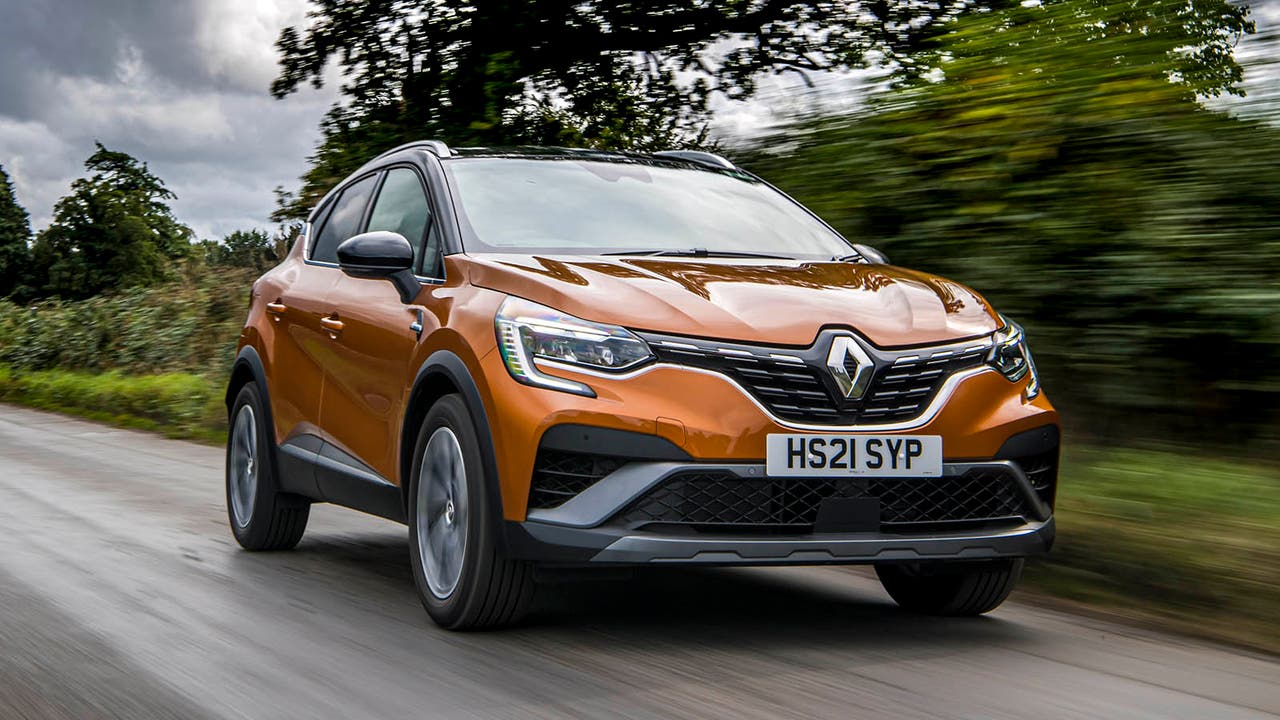 Even entry-level versions of the Renault Captur are impressively efficient, so you don't need to step up to one of the electrified versions to clean up your act. Nevertheless, you should still consider Renault's E-Tech Hybrid 145 engine thanks to its excellent efficiency, zippy off-the-line performance and tiny carbon footprint. This second-generation Captur is substantially improved compared to the car it replaces, too. There's good passenger space, aided by sliding rear seats, and a neat dashboard all focused around a slick, easy-to-use touchscreen.
View nearly new Renault Captur cars for sale
Skoda Kamiq – 116g/km CO2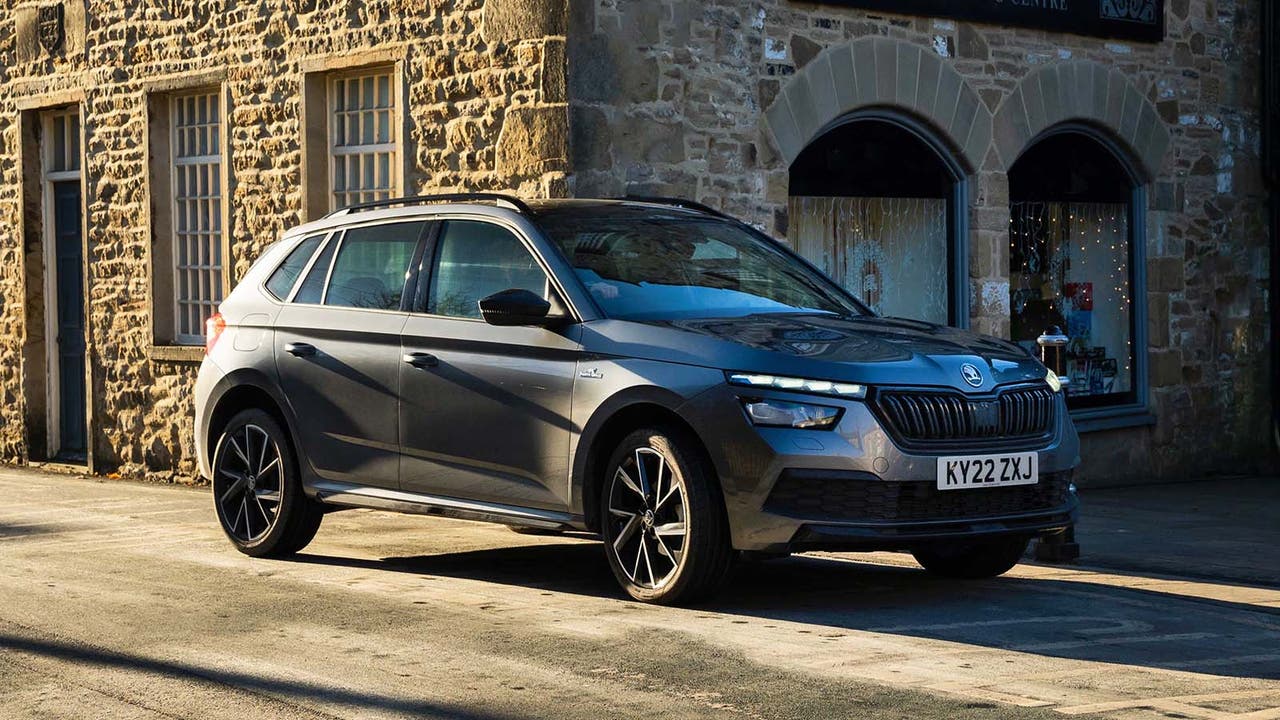 By almost any measure, the Skoda Kamiq is an excellent car. It's easy to drive, comfortable over the UK's broken Tarmac, and almost impossibly practical for its size. There are acres of passenger space, allowing even tall adults in the back to stretch out, and a handy, square boot that will swallow suitcases or pushchairs without complaint. Most engine options for the Kamiq are efficient, but we think the entry-level 95hp 1.0-litre TSI petrol is the one to go for – there's enough power for relaxed day-to-day driving while keeping your emissions output in check.
Shop nearly new Skoda Kamiq cars
Suzuki Vitara – 104g/km CO2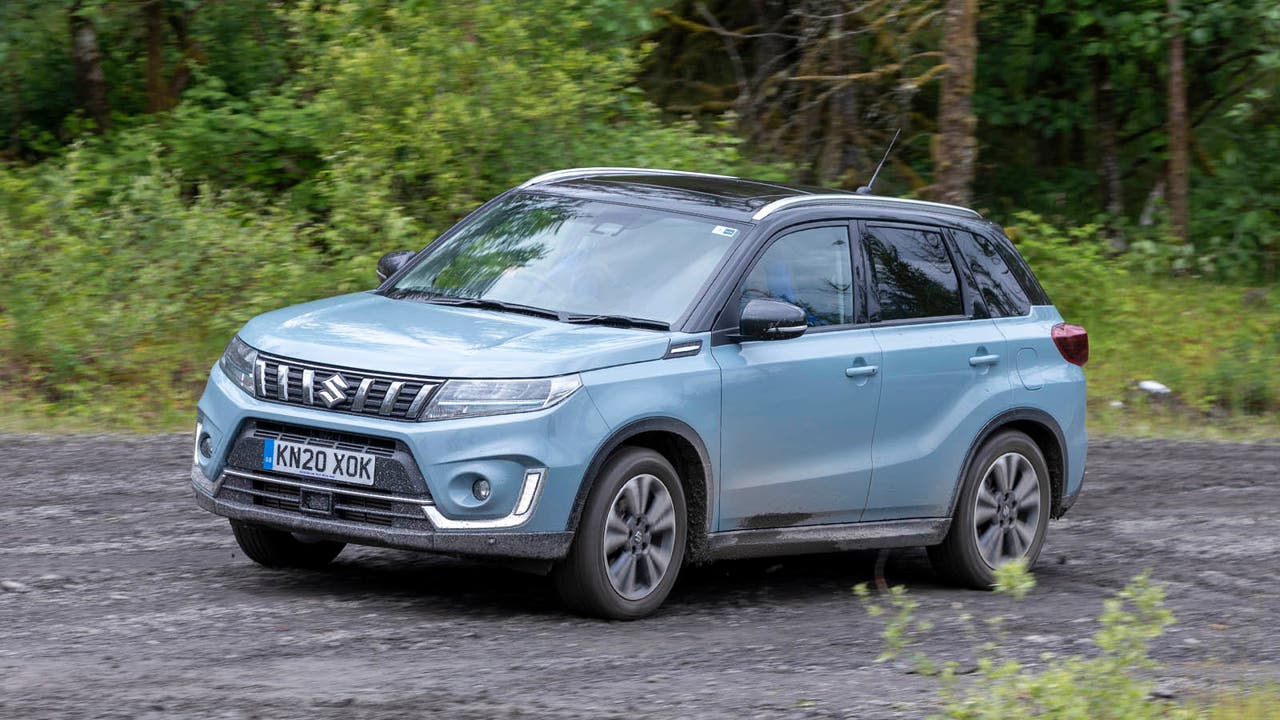 Considering the Suzuki Vitara's well-earned reputation as an SUV that's just as good off road as it is on road, you might not expect this compact, chunky family car to be much of a tree hugger. However, more recent models have paired the company's 1.4-litre Boosterjet turbo petrol engine with a 48V mild-hybrid system. This setup can't power the wheels directly using the hybrid motor but it can recapture wasted energy from slowing down or braking, helping slash the Vitara's carbon emissions and bump up its fuel efficiency.
See a choice of nearly new Suzuki Vitara cars
Toyota Yaris – 92g/km CO2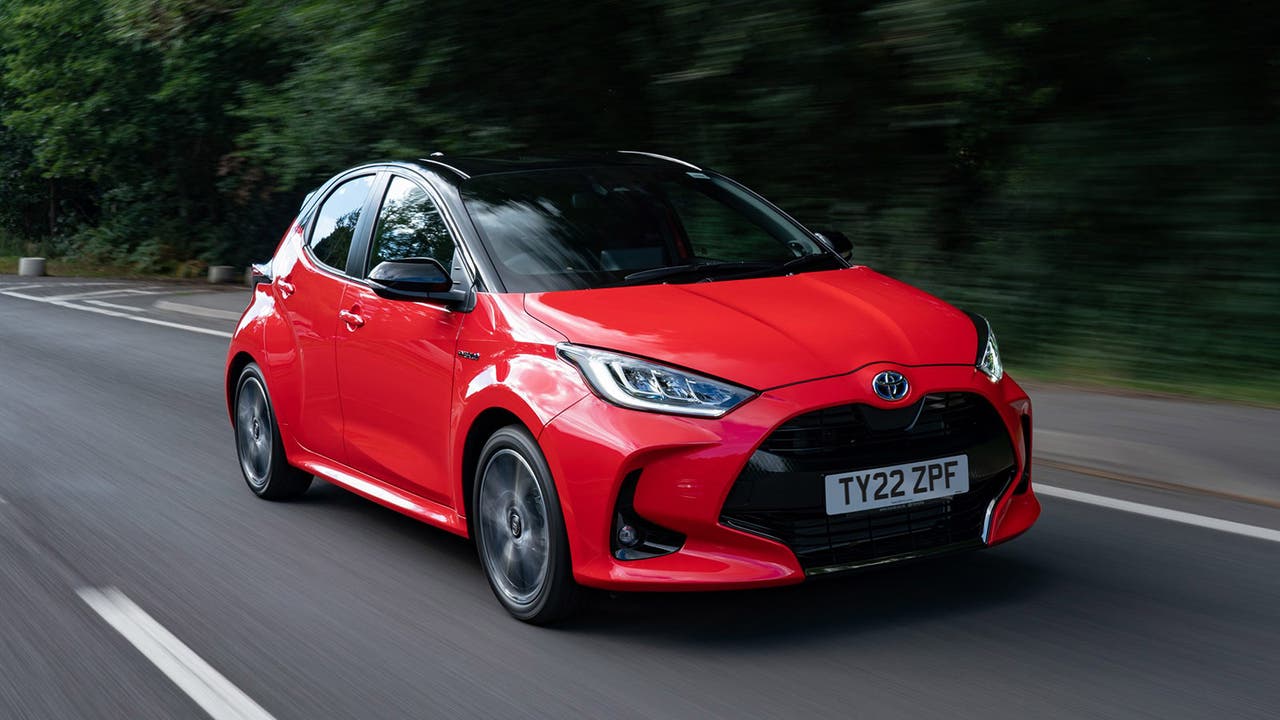 With such an illustrious history with hybrid cars, many Toyota models could've taken this spot. We've chosen the Toyota Yaris, however, because it squeezes all the company's clever electrified technology into a tiny city-friendly hatchback. Equipped with the 1.5-litre hybrid engine, the Yaris is smooth and easy to drive thanks to the responsive electric motor and fuss-free standard automatic gearbox. The most recent model injects a dose of style into the mix too, with a neat, well-made cabin inside and curvy, eye-catching styling on the outside.
Browse nearly new Toyota Yaris cars for sale
Volkswagen T-Roc – 111g/km CO2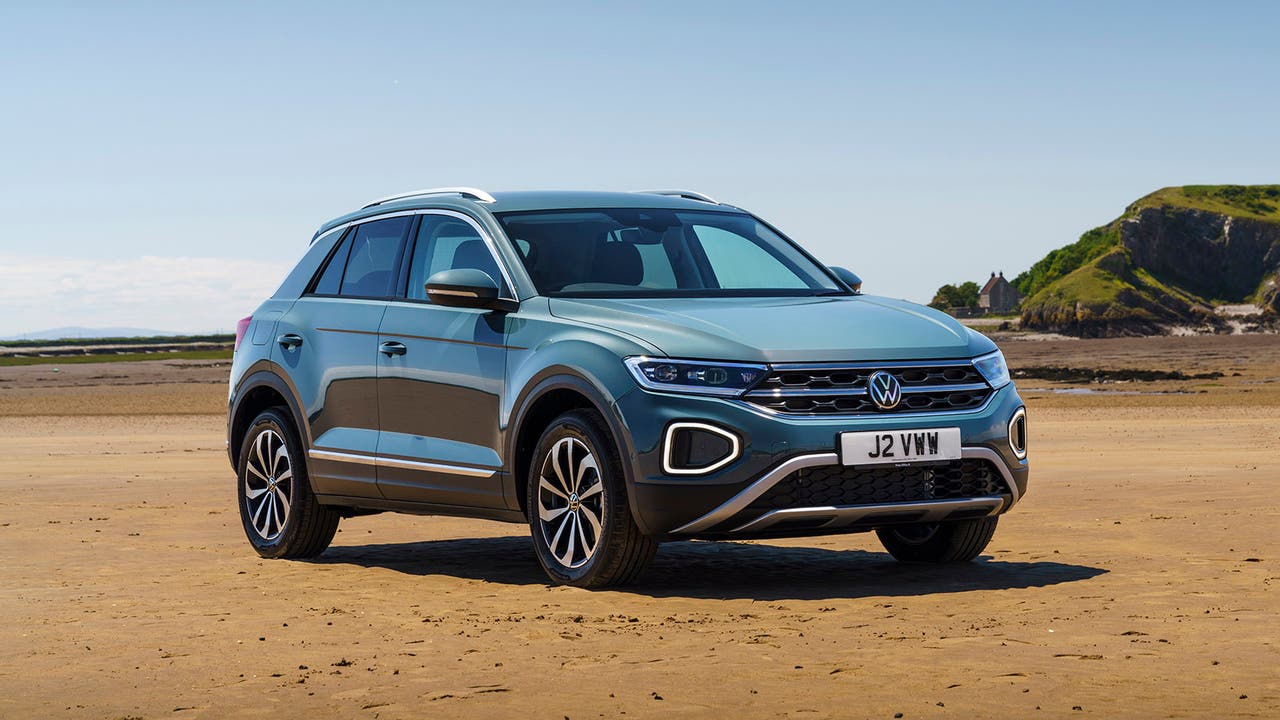 Family buyers would've flocked to the Golf in the past, they're now more likely to look at the Volkswagen T-Roc compact SUV. They'll have little to complain about, too, because the T-Roc has all the reassuring build quality and on-board technology you'd expect from a VW, in a desirable small SUV package. Most of the smaller engines available for the T-Roc have clean exhaust emissions but the 2.0-litre TDI diesel engine would be our pick. This unit has enough grunt for motorway driving but a tiny appetite for fuel so you can go miles between refills.
Check out nearly new Volkswagen T-Roc cars
Cut your carbon footprint with a nearly new car
If it's time to get rid if your old smoker, take a look at Motorpoint's great selection of nearly new cars. All with the latest engine technology to keep your emissions under control. Or, to really clean up your act, check out our wide range of nearly new electric cars.