Do you often find yourself making friends with your car's headliner? Is every attempt to get into the driver's seat marred by a contortion act to avoid smacking your head on the door frame?
You need a car that's been designed from the ground up to cope with the taller members of our species. So, if you're long of leg and have your head closer to the clouds, any of these 10 cars would be a perfect fit.
Hyundai i10 – best compact car for tall people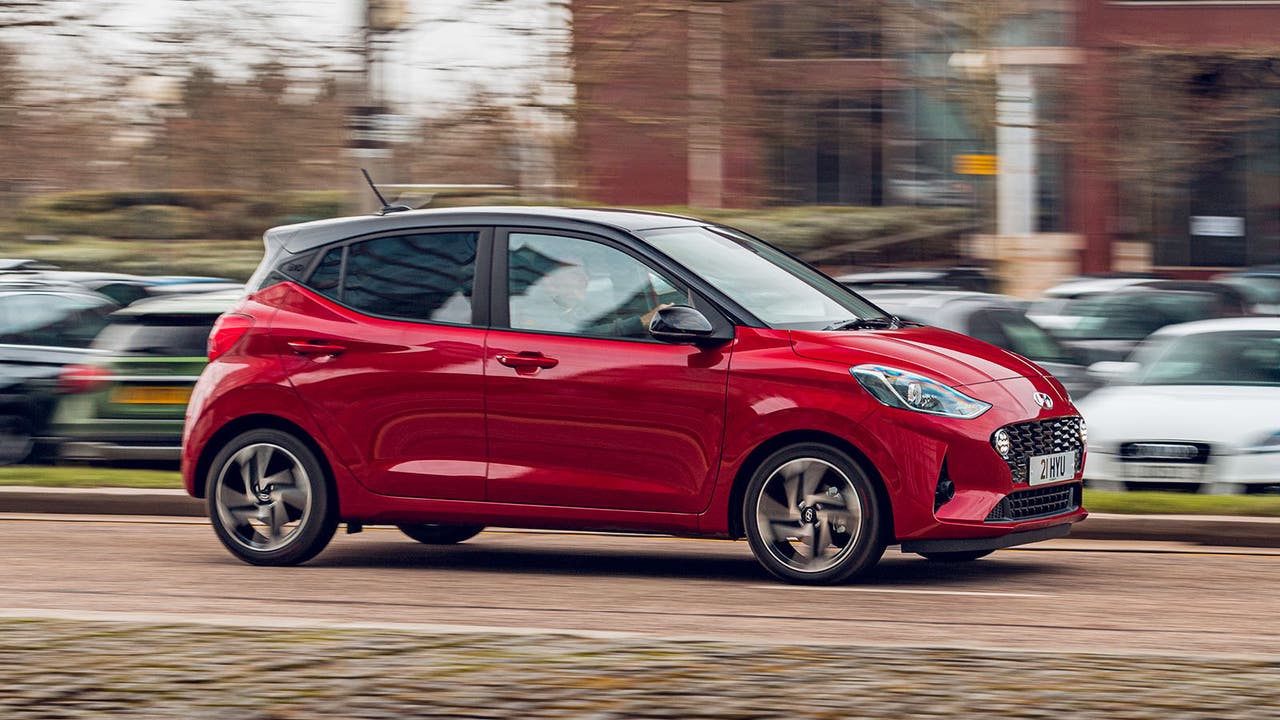 The Hyundai i10 is a very small car, so what's it doing on this list? Well, just because the car takes up next-to-no space on the road, doesn't mean it can't fit full-size humans inside. In fact, Hyundai has pulled off something of a magic trick with the i10 that gives it an astonishing amount of space up front, even for taller people – thank the high roofline and seats that can be slid far back for that. The good news continues once you're inside, with great build quality, an easygoing driving experience and lots of on-board tech available.
Browse nearly new Hyundai i10 cars for sale
SEAT Ibiza – best small car for tall people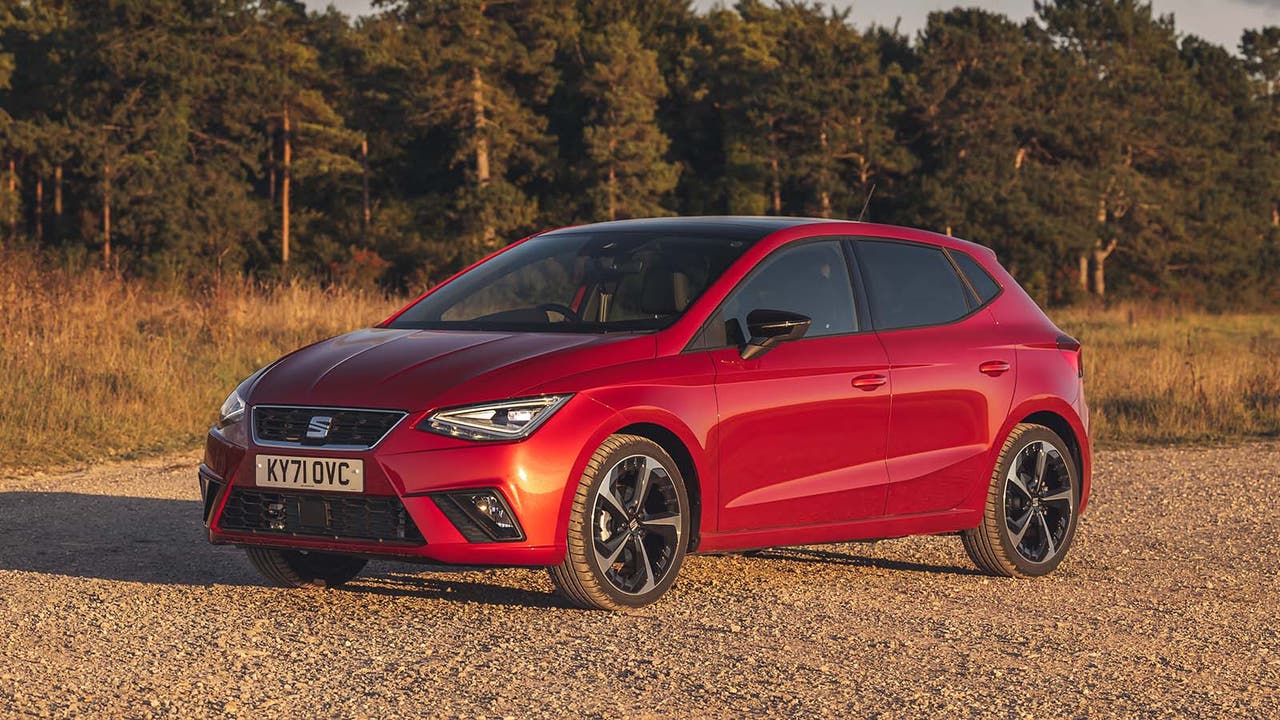 If you're a tall driver who'll occasionally have to carry other lofty passengers, consider the SEAT Ibiza. This little hatchback is easy to live with in the city thanks to tight external dimensions but still has an impressive amount of interior space for its size. What's more, you can feasibly seat tall adults in the back so, if you're often giving lifts to the other members of the basketball team, the Ibiza might be the best choice for you. A choice of peppy engines and a slick, easy-to-use interface simply add to the Ibiza's already impressive selection of skills.
Shop nearly new SEAT Ibiza cars
BMW 2 Series Active Tourer – best family car for tall people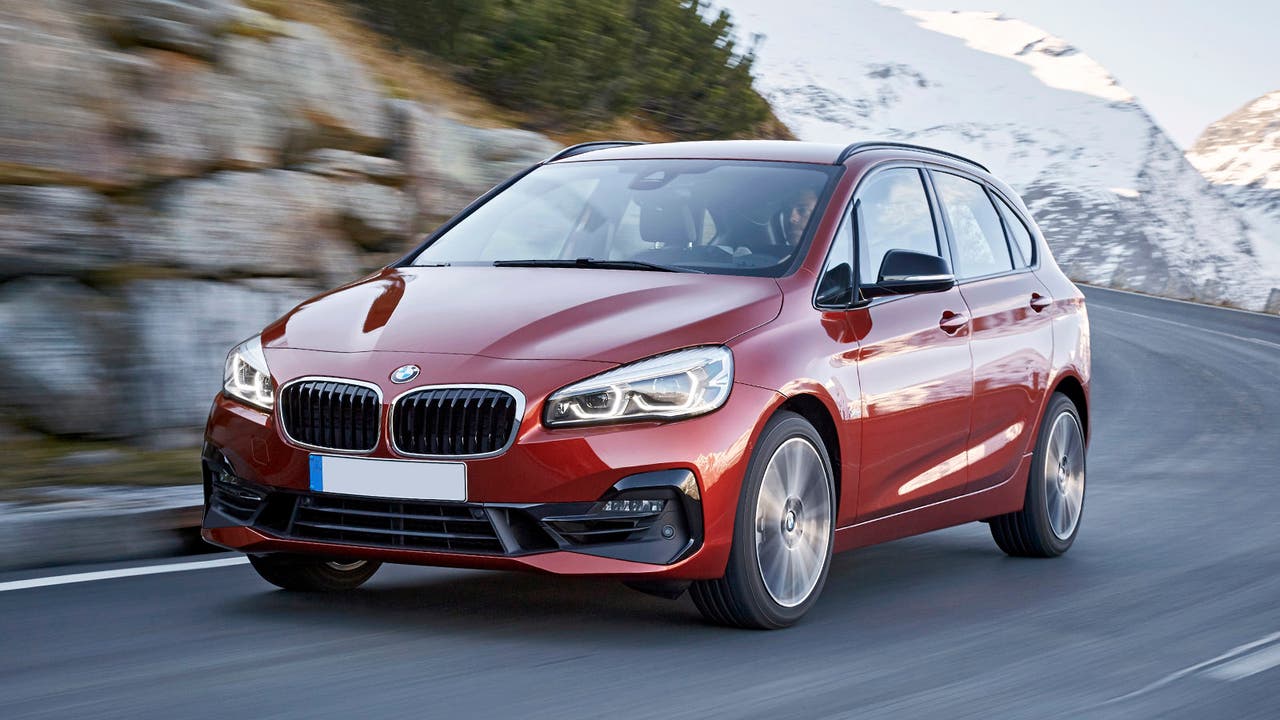 'Family car' is a broad term that can include big hatchbacks like the Ford Focus, or saloons like the Peugeot 508. Our favourite family car for tall people, however, is the excellent BMW 2 Series Active Tourer. This uses a proven platform from the smaller 1 Series hatchback, but drapes a practical five-seat MPV body over it. That means you have a tall cabin with big windows and lots of headroom, plus plenty of room to manoeuvre kids into their car seats. The qualities could end there but you also get punchy engines and a surprisingly sporty driving experience. Also consider the similar seven-seat BMW 2 Series Gran Tourer.
Search nearly new BMW 2 Series Active Tourer and seven-seat BMW 2 Series Gran Tourer
Kia Sportage – best SUV for tall people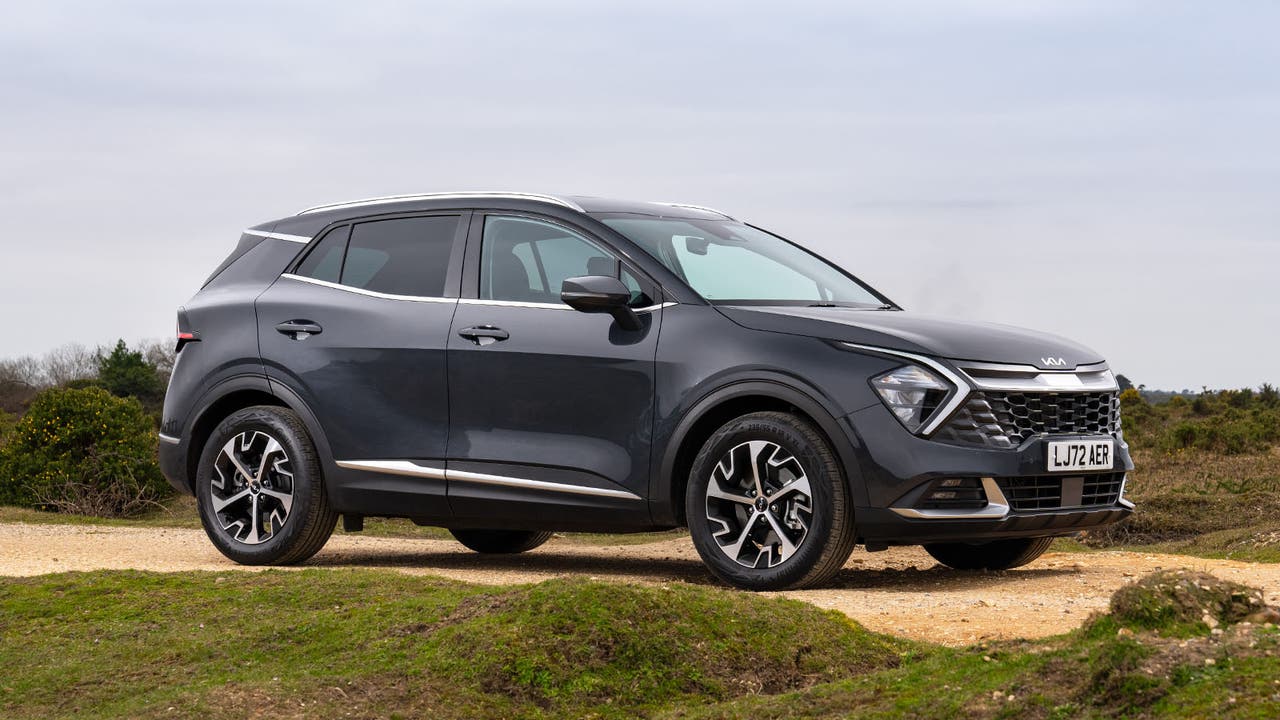 For tall buyers, SUVs make an obvious choice because their oversized bodies generally mean more interior head and legroom. Despite the excess of talented choices out there, we reckon the Kia Sportage should be near the top of your list. You get a spacious, practical cabin trimmed in far nicer materials than you'd ever expect to find in a Kia, along with a range of powerful, high-tech hybridised engines that effortlessly balance performance and economy. All that comes backed with the reassurance of Kia's seven-year warranty.
Take a look at nearly new Kia Sportage cars
Skoda Kamiq – best small SUV for tall people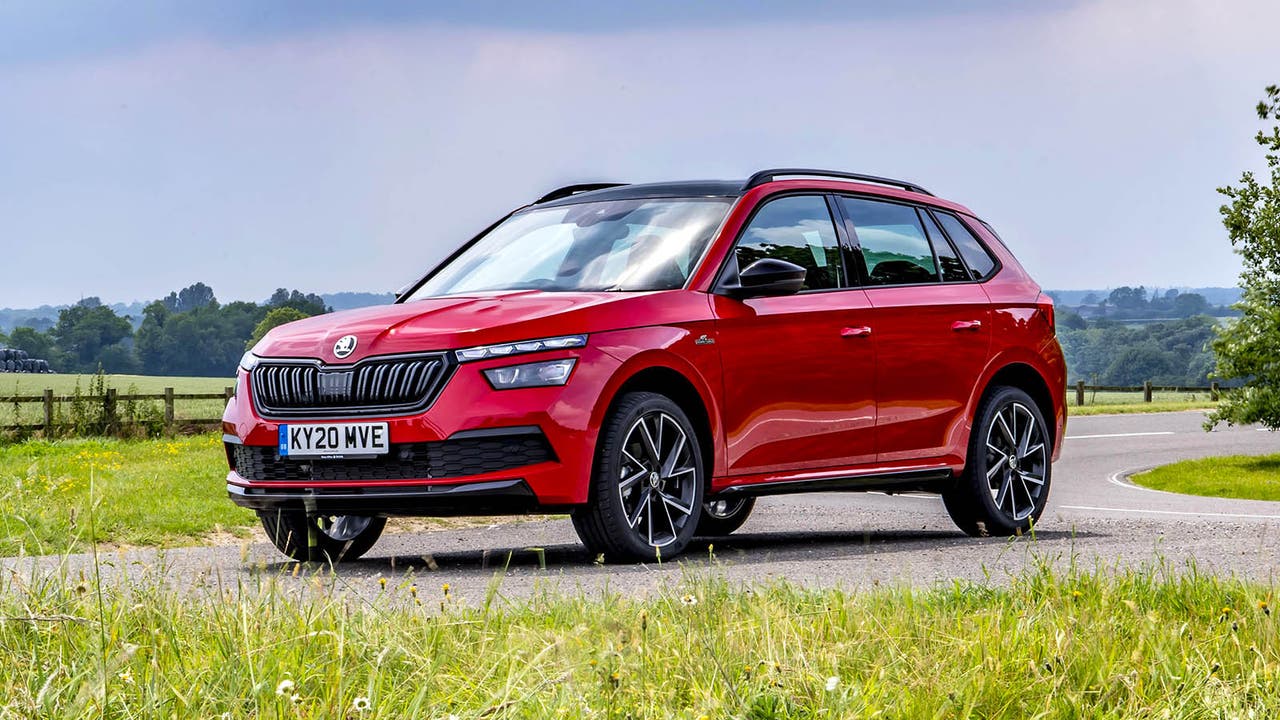 Just because you're choosing an SUV doesn't mean you need to pick an anti-social behemoth that feels like helming an aircraft carrier on the school run. The Skoda Kamiq squeezes proper SUV-like practicality into a footprint that's smaller than most family hatchbacks, making it easy to use in urban areas. That ease of use is evident in every part of the Kamiq ownership experience – the ride is compliant, the dashboard is simple to navigate and there's a brace of practical storage areas dotted about the cabin.
See nearly new Skoda Kamiq cars for sale
Skoda Kodiaq – best seven seater for tall people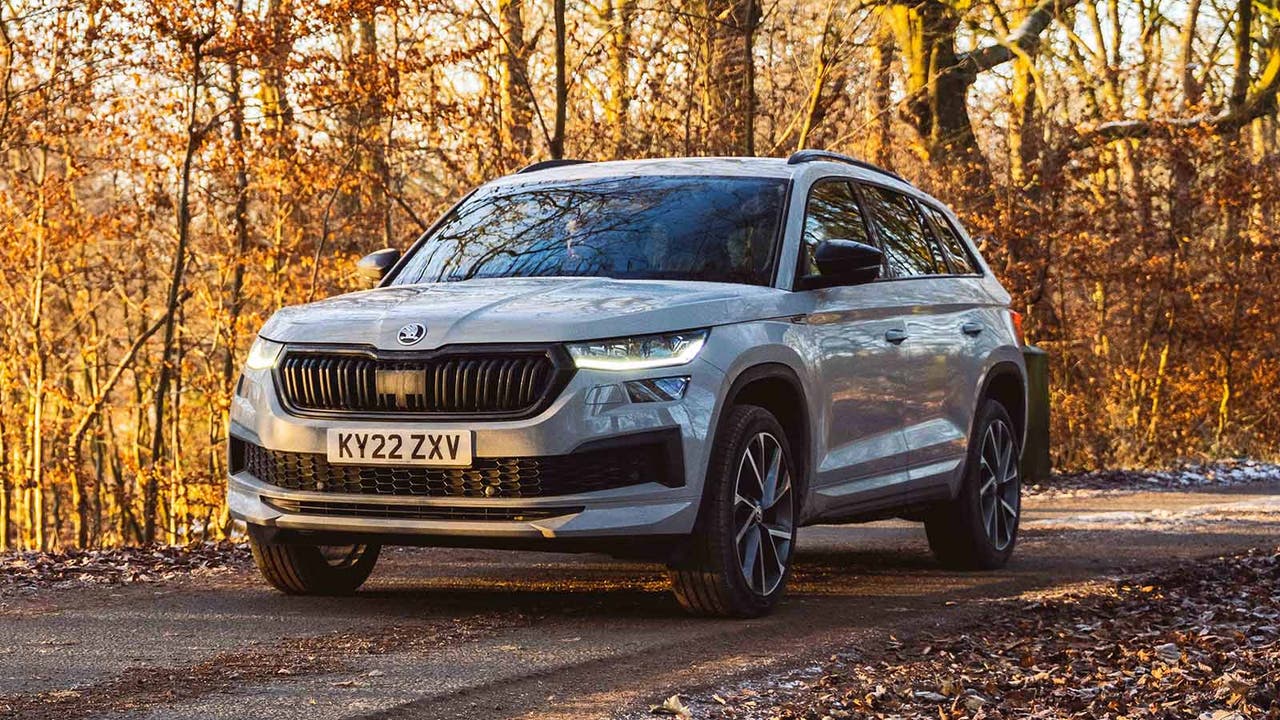 The Czech brand scores a second spot in this list thanks to its unwavering commitment to building practical cars. So, if you're looking for a practical car that can seat seven, the Skoda Kodiaq should be very near the top of your list. The cabin is simply enormous, with lots of room in the front two rows, and just about enough space in the sixth and seventh seats to squeeze adults back there for short trips. Fold those spare pews down, however, and you get a cave-like cargo area that's more than a match for a family's worth of luggage.
View a choice of nearly new Skoda Kodiaq cars
Land Rover Discovery Sport – best 4x4 for tall people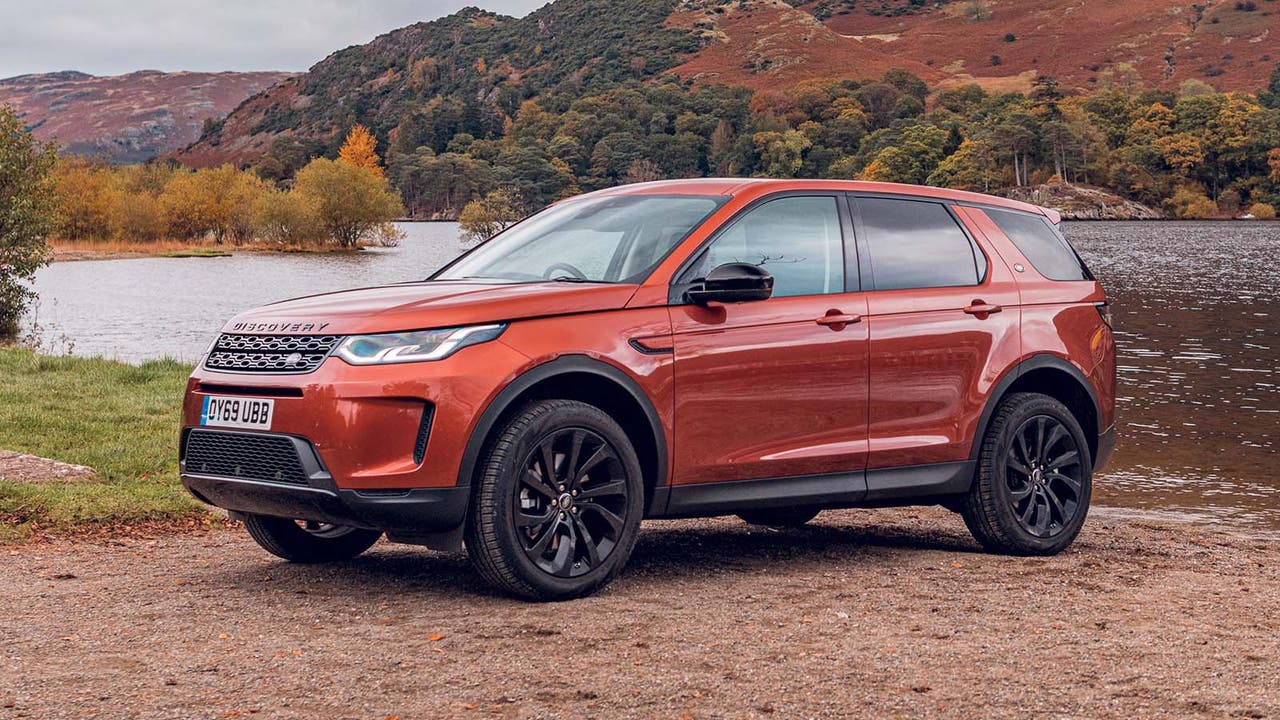 If your motoring adventures take you a little further off the beaten path, take a look at the Land Rover Discovery Sport. This rugged, practical SUV can seat seven and, following its late 2019 refresh, is nearly as luxurious inside as the Range Rover models that sit above it in the lineup. Thanks to four-wheel drive being fitted to most models, plenty of ground clearance, and Land Rover's clever off-road tech, the Discovery Sport can travel much further off road than any other car on this list, all while giving you enough room to stretch out.
Browse nearly new Land Rover Discovery Sport cars
Audi TT – best sports car for tall people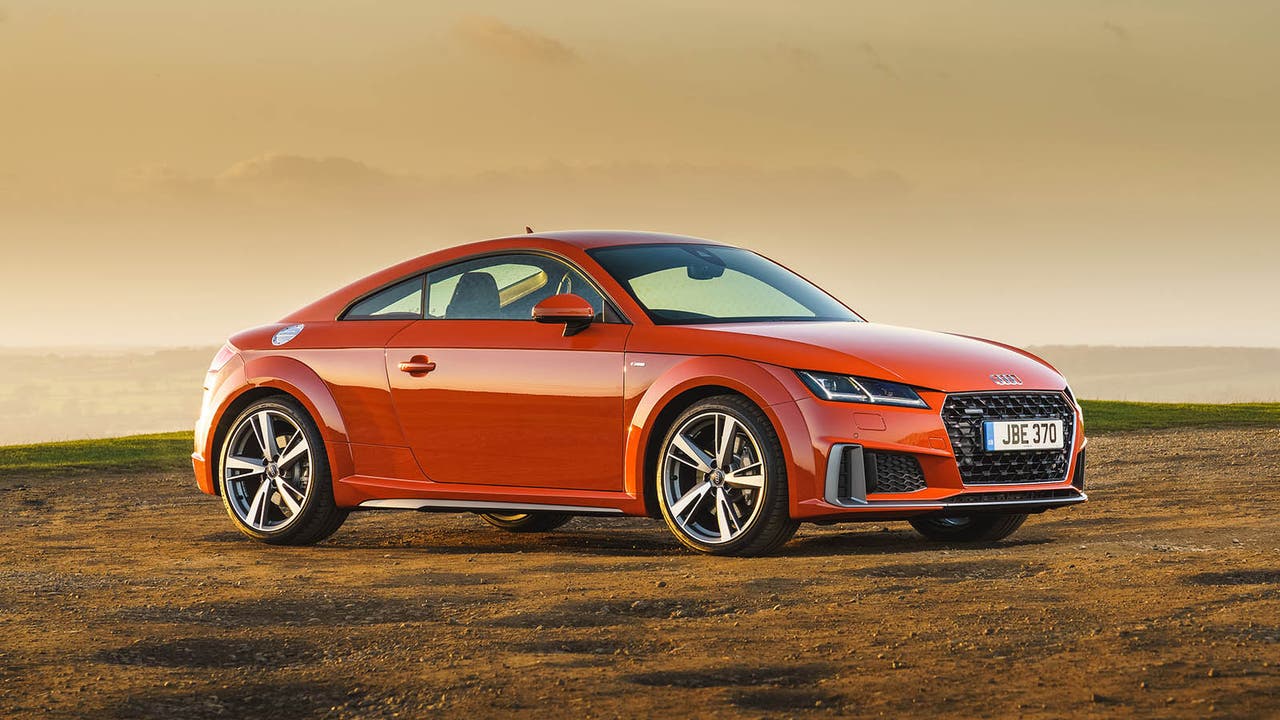 Sports cars generally aren't designed for tall people. Most are small and light, which means sacrifices have been made in terms of passenger space – putting popular models like the Mazda MX-5 out of reach for the tallest drivers. Rather than copping out and suggesting you buy a convertible that technically has 'infinite' headroom, why not consider the Audi TT? This sports coupe has meaty turbo petrol engines, agile handling and just enough space to fit taller drivers. You still have the option of the Audi TT Roadster convertible if you want the wind-in-your-hair experience.
Check out nearly new Audi TT cars for sale
Peugeot e-2008 – best EV for tall people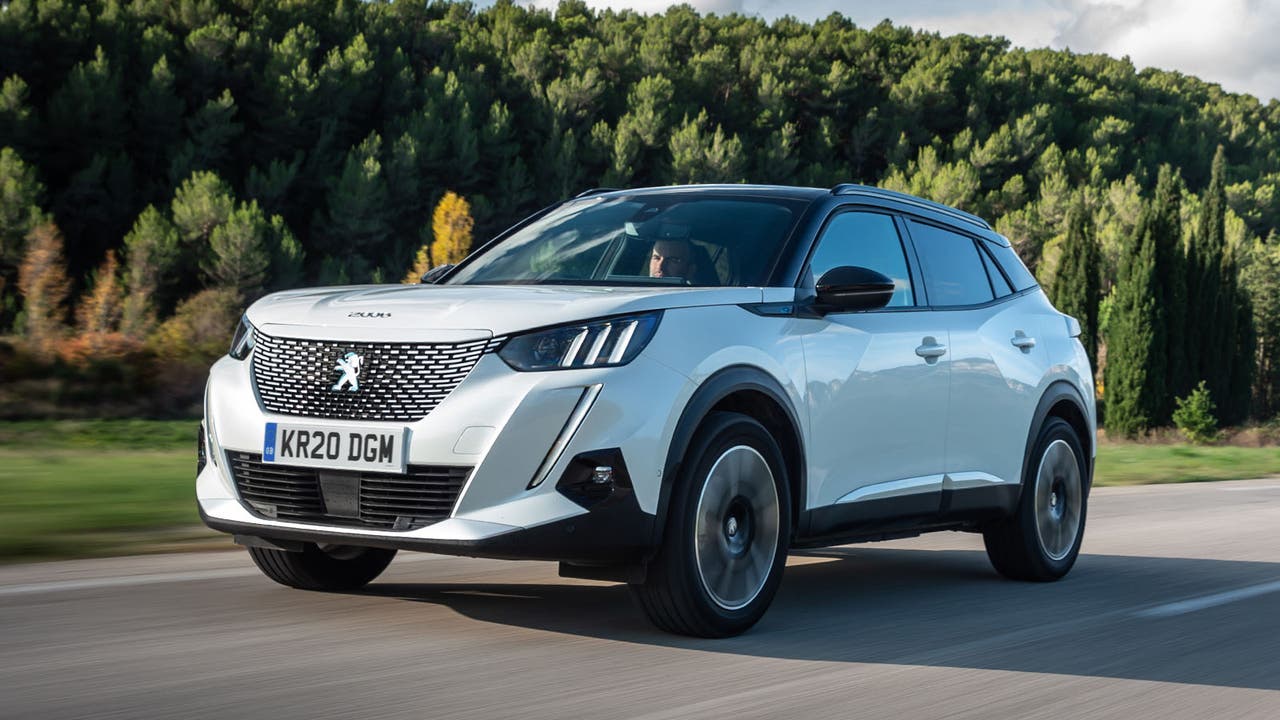 There's already a good selection of electrically powered SUVs that would make good choices for taller buyers. Our pick, however, is the Peugeot e-2008 – the battery-powered sibling to the regular 2008 SUV. You get a 50kWh battery for more than 200 miles of range, and a tall body giving you plenty of headroom, especially in the front seats. You'll also appreciate the styling and build quality, both of which are more sophisticated than any previous Peugeot model, and the responsive electric motor makes it easy to slip through gaps in traffic.
Shop nearly new Peugeot e-2008 cars
BMW X5 – best luxury car for tall people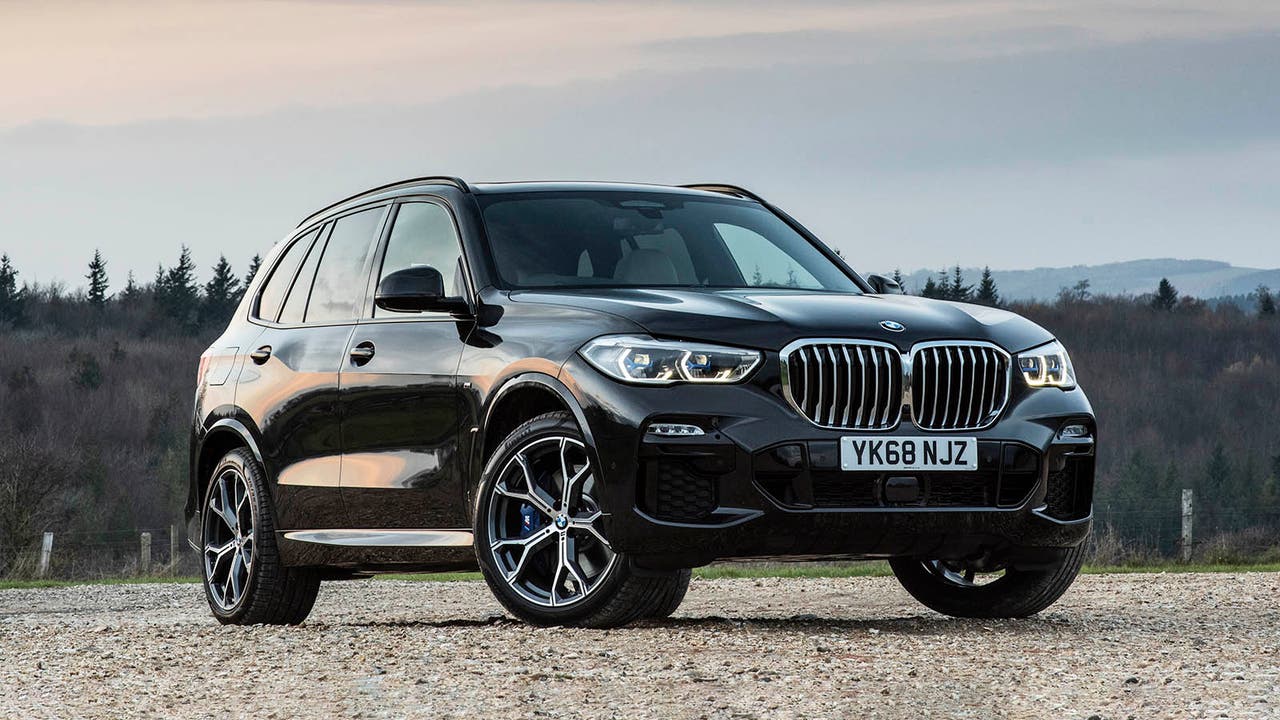 Luxury cars tend to be good buys for taller drivers if your budget can accommodate it. Most are large vehicles already, which often translates to plenty of interior space. This is evidently the case with the BMW X5 that has a vast amount of passenger space in its vast cabin, now with the option of a third seating row if you need to carry even more people. Once you're done appreciating how much room there is in the X5, you'll have time to take in the luxurious trimmings, with plush materials and hewn-from-granite build quality evident on every surface.
Search nearly new BMW X5 cars for sale
High headroom, low prices
Check out Motorpoint's huge selection of nearly new cars – including a wide range of SUV and people carrier choices ideal for taller buyers. If you also have a big family to cart around, browse our picks for the best nearly new seven seater cars you can buy.
The best cars for tall people – FAQs