School's out – and so's the sun! But is your current car up to the job for your holiday?
We don't know about you, but here at Motorpoint we've been spending plenty of time outside lately, soaking up an appropriate amount of rays, picnicking in the park and generally enjoying the mood-lifting weather. But if you're anything like us your mind will also be turning to your summer holiday plans – and there's a fair chance these involve hopping behind the wheel for a drive, whether it's to your holiday cottage in Devon, the long-stay car park at Birmingham airport or the Eurotunnel terminal at Folkestone.
This means it's a good time to think about whether your current set of wheels is up to the task – and if you think your current car's not up to snuff, what should you be replacing it with?
We've come up with our favourite cars in 5 popular categories – these are Motorpoint's 5 summer scorchers. And yes, they all have air-con.
Citroen Grand C4 SpaceTourer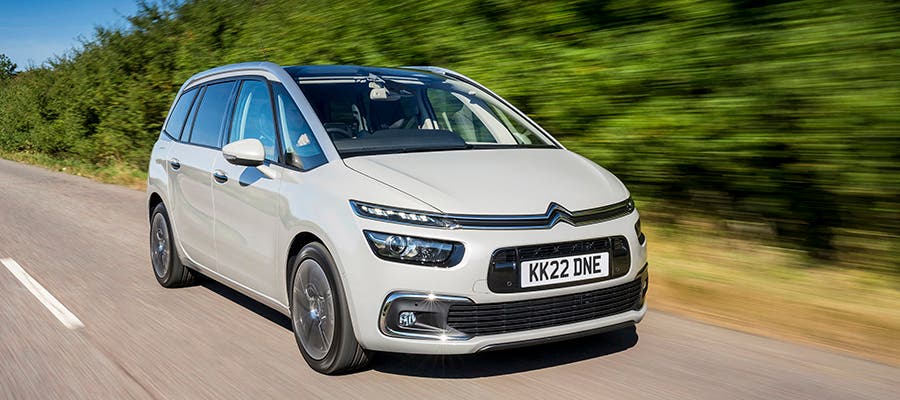 With kids come stuff – and a hell of a lot of stuff needs to fit in your car when you go on holiday. Rubber rings? Body boards? An entire hammock full of cuddly toys? Check, check, check. 
Luckily Citroen was thinking of families when they designed the Grand C4 SpaceTourer. It has seating for 7 people, so the whole family can join in the fun, or you can flip down the rearmost seats and carry a whole bunch of paraphernalia in the boot – maybe even the dog. The Grand C4 SpaceTourer's also Not an SUV – so it's got a quirky style all of its own, and it has one of the airiest-feeling cabins on the market. Not bad for around £250 per month.
Check out our range of nearly new Citroen Grand C4 SpaceTourers
Toyota Aygo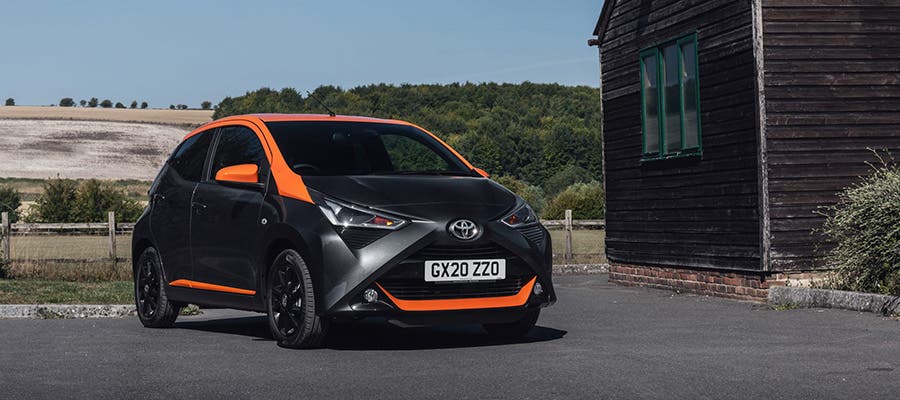 At the other end of the scale is the Toyota Aygo – one of the most popular and reliable city cars on the market. If you're not burdened – sorry, blessed – with children then this is the perfect car for city break escapes. It's a short car so it's dead easy to park on crowded streets and it's super economical too thanks to a small 1.0-litre engine and finance prices starting from around £130 per month.
See our range of used Toyota Aygo models
Audi A5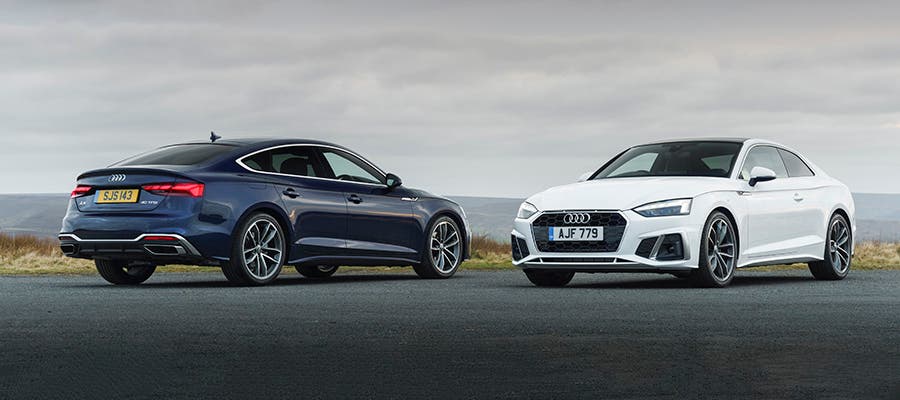 Sitting smack in between the Citroen and Toyota in terms of practicality, the Audi A5 is a practical-yet-fashionable coupe. It's available as a 2-door coupe or 4-door 'Sportback', and whichever one you get you're guaranteed a head-turning premium-feeling experience. The Sportback is useable as a family car, and all versions are available with frugal diesel engines or potent petrols – and all will whisk you across continents in complete comfort – all from around £270 per month. The interior feels posh and is packed with tech, and you won't be getting a sore bottom after 4 hours behind the wheel.
Find a used Audi A5 at Motorpoint
Volkswagen Transporter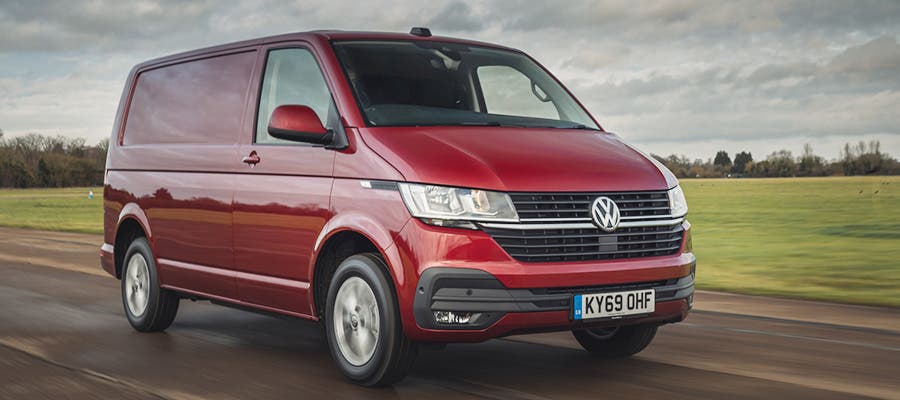 We can hear you saying it already: "Wait - that's a van!" And yup, the VW Transporter is definitely one of those. But with a little time, effort and money, the VW Transporter can transform from a tradey's favourite into a family heirloom – a proper campervan. With a little bit of creativity and DIY know-how, you can build some storage units, fit a bed, hook up a heater and even bolt on a shower. 
Think of the VW Transporter as a blank canvas for your roadtrip dreams – and if you don't fancy doing the campervan conversion yourself, there are dozens of companies around the UK that will do it for you. Thank us later!
Buy a used VW Transporter at Motorpoint
Skoda Karoq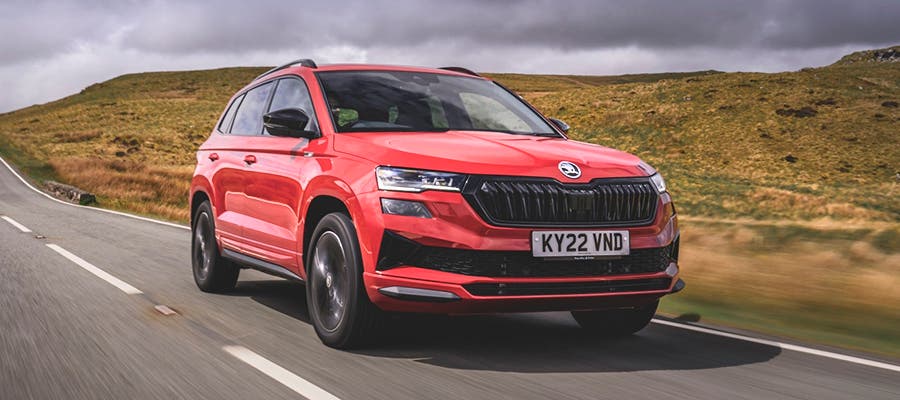 It's no secret that Skoda's emerged as the most likeable brand of the Volkswagen Group (trumping Audi, VW and SEAT along the way), and the Karoq is another example of Skoda giving you everything you need without costing the earth. It's a similar size to the Nissan Qashqai, has a big boot, a super comfy interior and all the tech you could really ask for. 
You can get it with a broad range of economical engines, and being a Skoda it won't cost the earth to buy either – we have used examples from £215 per month. It's a Karoq-ing family car. Sorry.
Find a used Skoda Karoq at Motorpoint