HYUNDAI I20 Car Review
A solid all-round good value for money car
The Hyundai i20 is another example of why Hyundai are one the fastest growing car brands in the UK.
They deliver what buyers are looking for. It's a solid all-rounder that is strong value for money and now a genuine contender in the supermini sector.
It matches the Ford Fiesta or VW Polo for practicality and economy. Just as important, it's more affordable and that's key to anyone buying a supermini.
Hyundai have become a lot easier on the eye in the last couple of years and the current Hyundai i20 has a smart modern design, inside and out. The interior space is one of the strong points of the Hyundai i20 with room for four adults and a useful sized boot that will cope easily with the weekly shop.
* Big on value for money * Practical for a supermini * Good fuel economy *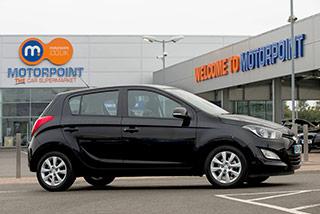 ---