Hyundai has a huge range of cars, reflecting the brand's dramatic growth over the past few decades.
Keeping up with the steady stream of new models from the South Korean brand can be challenging. That's why we've put all the Hyundais you're likely to find on sale in the UK into one convenient list.
We'll talk you through each so you can choose the best one for you. Almost all these options are available as great value used cars from Motorpoint.
Hyundai SUV range explained
Hyundai Bayon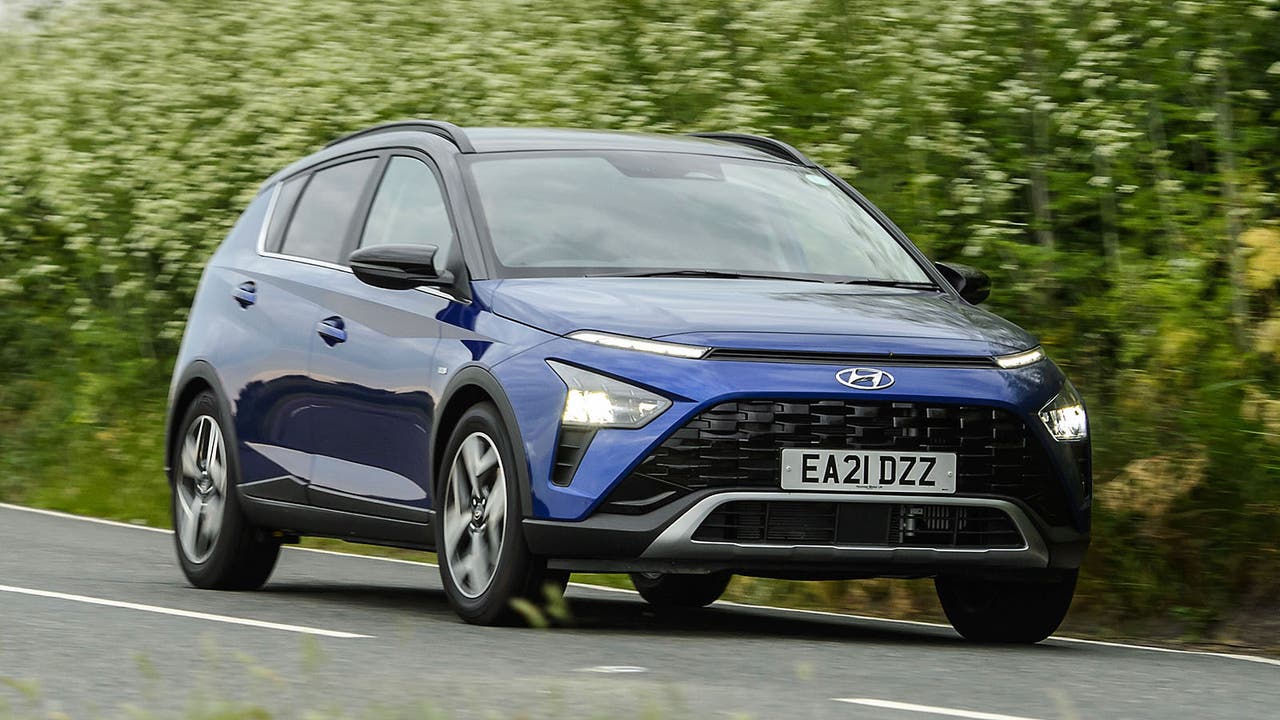 The Bayon is both the newest and smallest SUV in the Hyundai lineup. First impressions might leave you wondering whether the Bayon is an SUV or just a large hatchback. Thankfully, the generous rear-seat space helps obviously separate it from the i20 hatchback on which the Bayon is based. Another benefit of the small body is a low centre of gravity and less drag, which means the Bayon resists roll through corners and won't hit you with big fuel bills, thanks to all models using mild-hybrid tech to cut consumption.
Hyundai Kona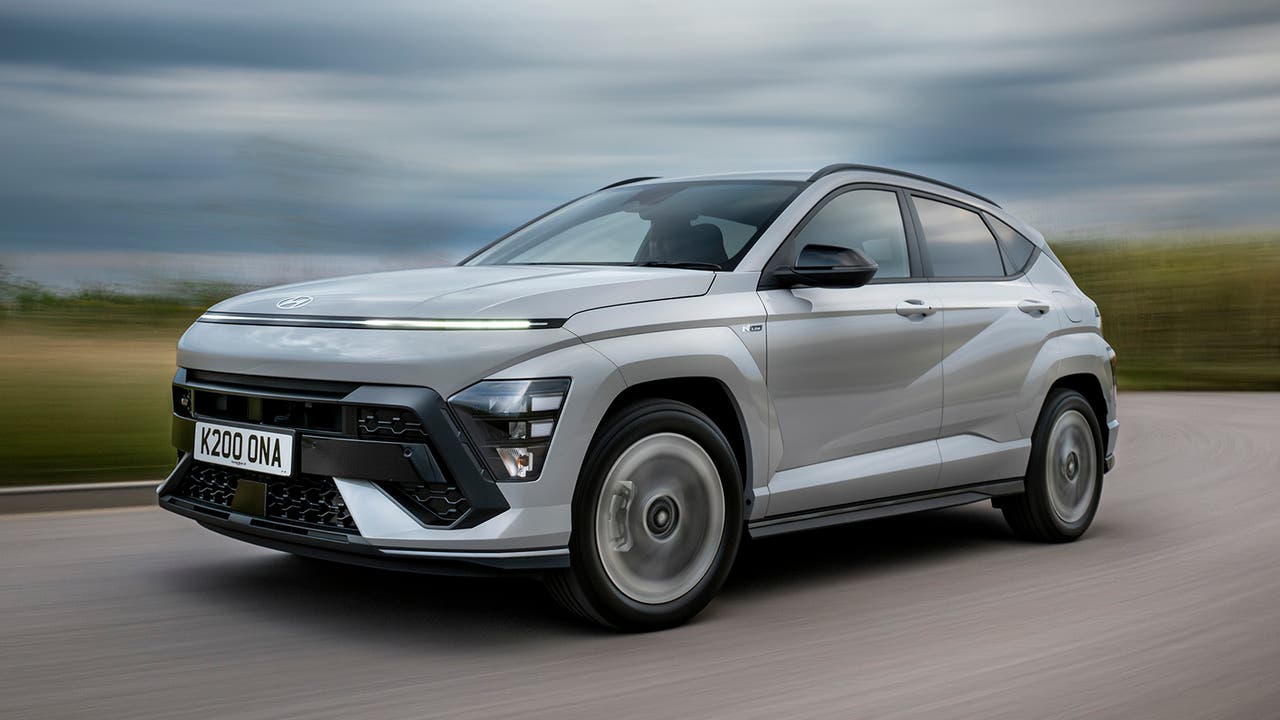 Hyundai has recently launched a new Kona, which is a good chunk larger – and more expensive – than the car it replaces. As a result, most Kona models you'll find on sale are the previous-generation version. Compared to its contemporary competitors, the older Kona has middling rear-seat and boot space, but makes up for it with a generous equipment list, a slick infotainment system and a long warranty. New Kona models address its shortcomings adeptly with much more passenger space and a much posher cabin.
Browse used Hyundai Kona cars
Hyundai Tucson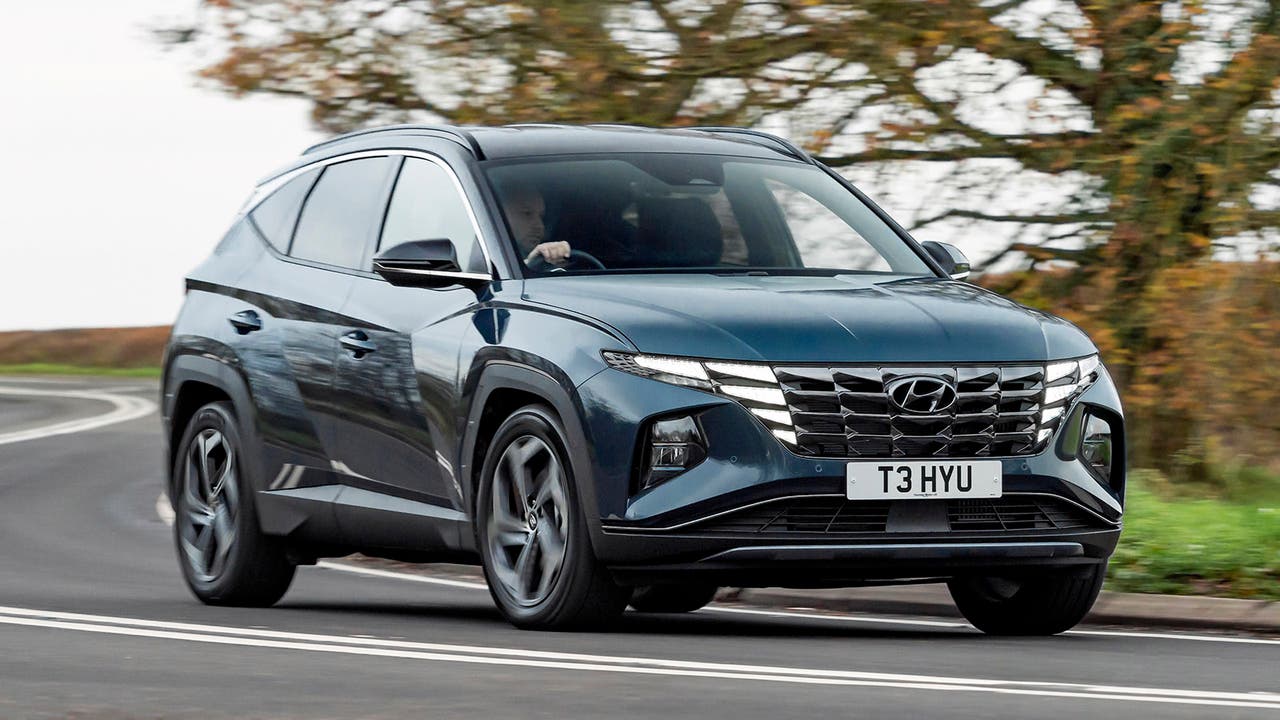 The back seats in the Bayon and Kona are acceptable rather than outstanding. So, if you have kids with child seats, you might appreciate the extra space in the Tucson. This is the largest five-seat SUV Hyundai makes, although its footprint is still smaller than saloons like the BMW 3 Series. Inside, there's plenty of head and legroom in every seat, and the brand's attractive and easy-to-use infotainment setup. Older Tucson models were sold until early 2021 and represent great value for money on the used market.
Search used Hyundai Tucson cars for sale
Hyundai Santa Fe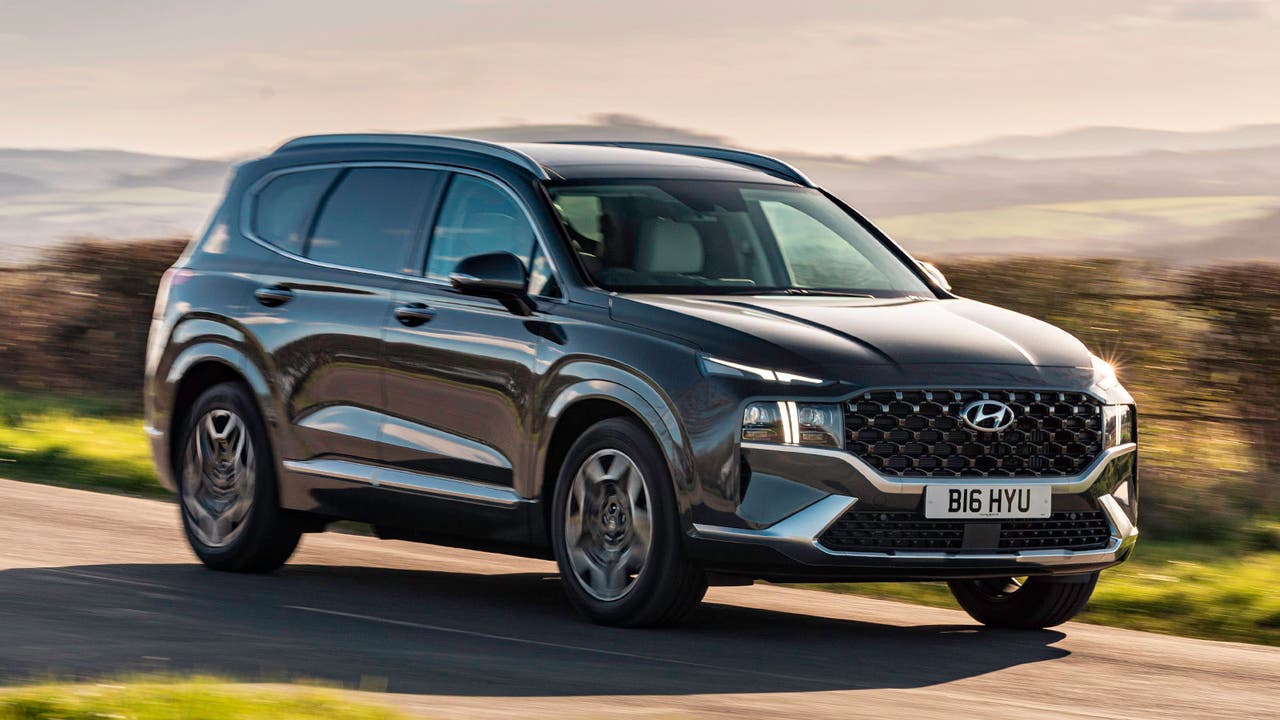 At the top of the Hyundai SUV range is the Santa Fe. This is a large seven-seater with acres of space in the second row, and even enough room in the third row for adults on shorter trips. You also have the option to fold the seats flat, leaving you with a cargo area that could give a small van a run for its money. Despite its sizeable body, the Santa Fe shouldn't leave a big dent in your monthly budget thanks to frugal diesel and clever hybrid engine options.
Check out used Hyundai Santa Fe cars
Hyundai hatchback range explained
Hyundai i10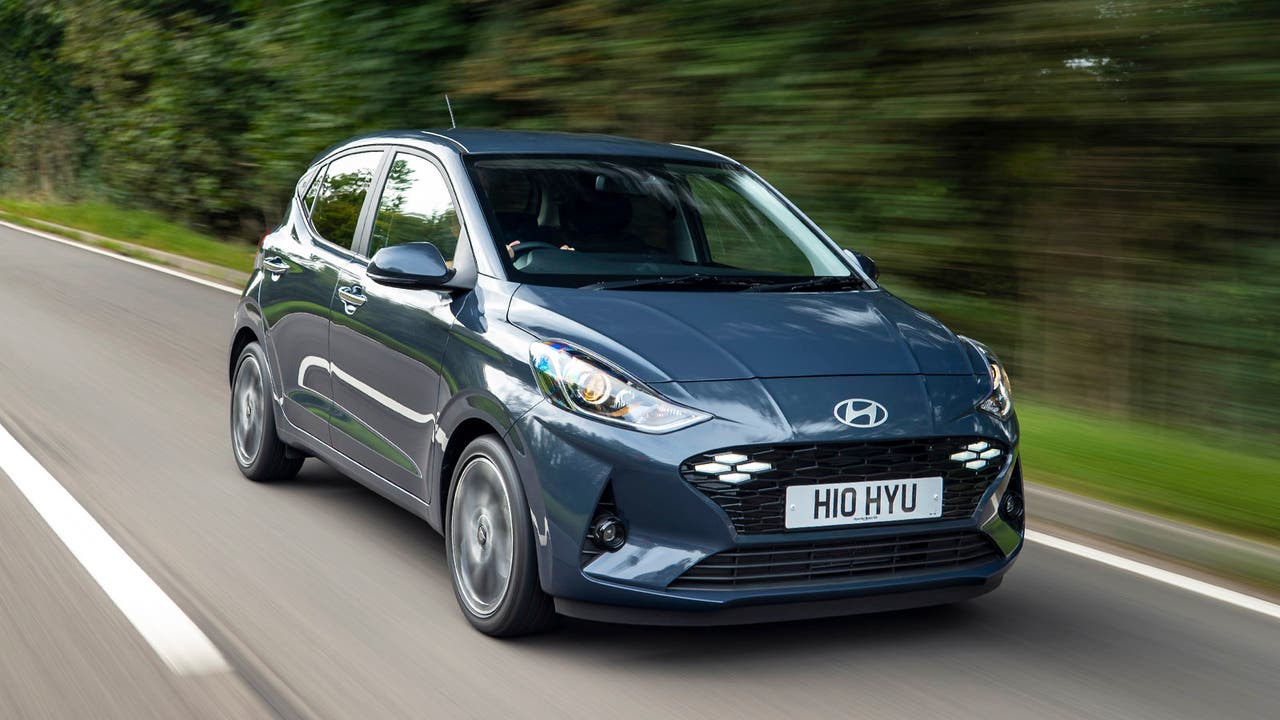 At less than 3.7 metres long, the i10 is one of the smallest cars you can buy, making it extremely easy to live with in the city. It pulls off some kind of magic trick inside, however, because there's enough space for four adults to sit in reasonable comfort, which isn't the case for most rivals this size. It also impresses on the move, tuning out a lot of the harshness you often find in small, affordable cars and, when paired with the most powerful version of the 1.0-litre petrol engine, can comfortably hold its own in the outside lane of the motorway.
Check out used Hyundai i10 cars
Hyundai i20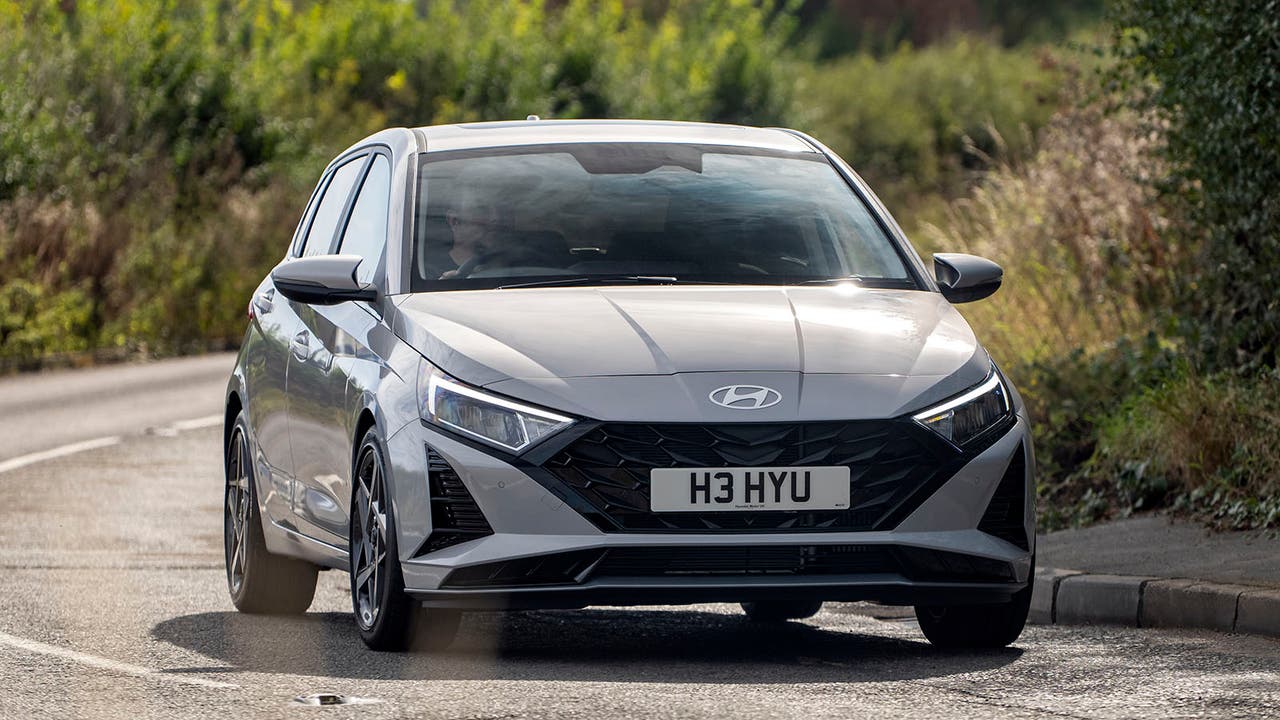 Older versions of the i20 were accomplished cars but rarely captured the imagination. The latest model aims to fix this with far more dramatic, angular styling, without losing sight of the sensible features that helped its predecessors find homes. Hyundai's infotainment system is among the best in class, helping the i20 feel more modern inside than rivals like the Ford Fiesta or Citroen C3. On the move, the i20 is surprisingly sporty, with little body roll to speak of and an agile front end with plenty of grip.
See used Hyundai i20 cars for sale
Hyundai ix20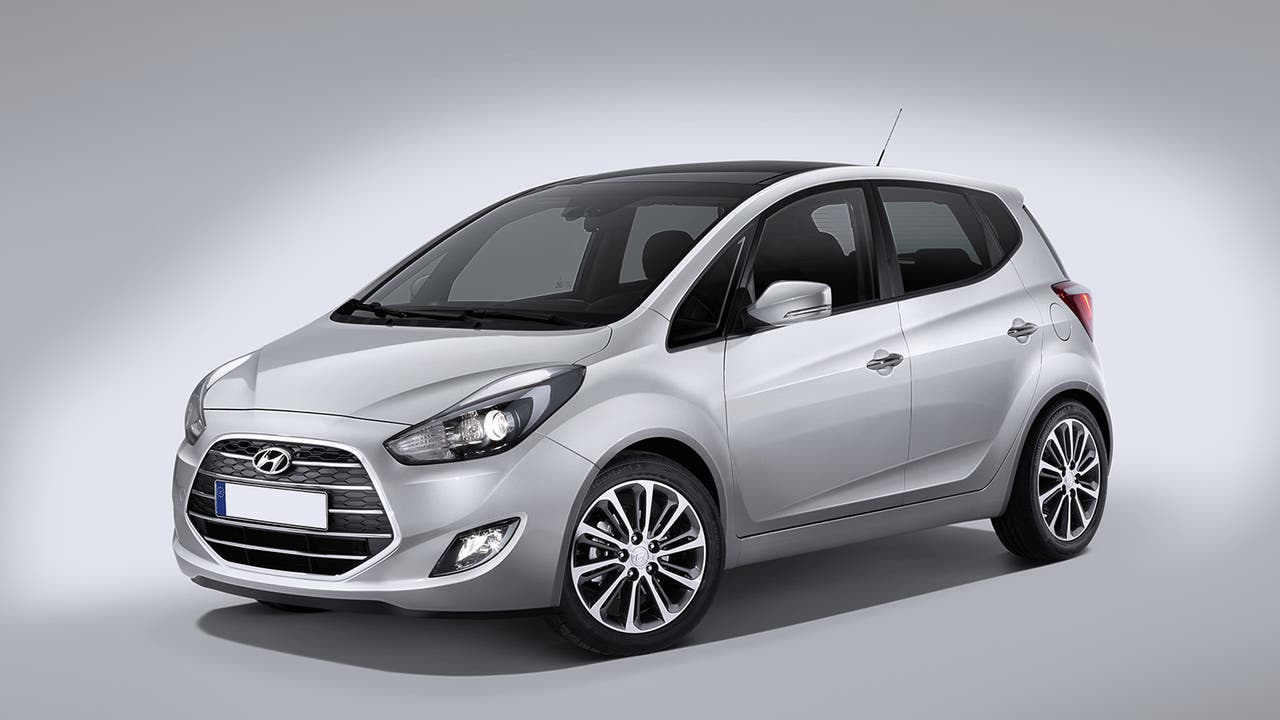 The ix20 is a mini-MPV that's roughly the same size as the i20 hatchback, but with some extra height for more passenger space. This was sold new until 2019, so can only be found on the used market, but represents fantastic value for money if you need a practical car that's still easy to use in the city. Petrol engines were the most common option and suit the car well, although you can find the occasional diesel for sale if you often tackle longer trips.
Shop used Hyundai ix20 cars for sale
Hyundai i30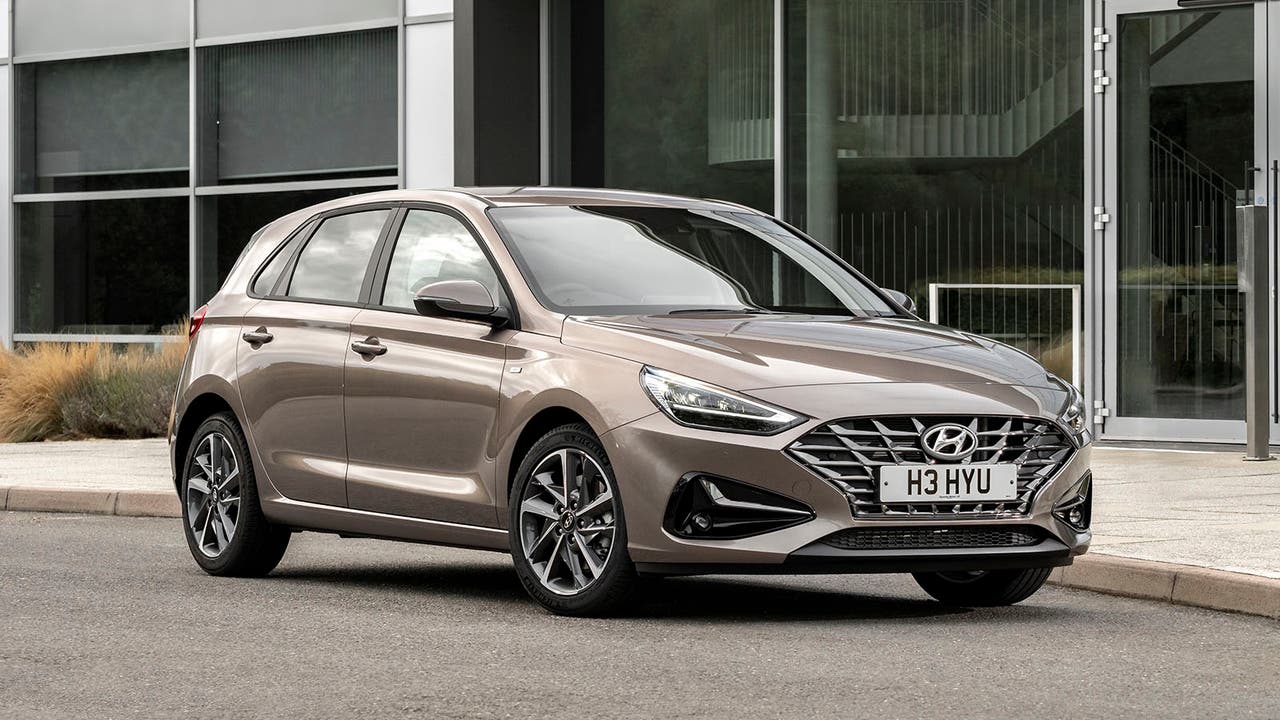 Next up in Hyundai's hatchback range is the i30. This is a family hatchback that rivals the likes of the Ford Focus and Volkswagen Golf. While it might not be as ubiquitous as those cars, the i30 still makes a strong case for itself with a generous equipment list and a comfortable ride, making it a good choice as a small family car. Inside, you'll find a similar infotainment setup to other Hyundais, which looks smart and is quick and easy to use.
View a choice of used Hyundai i30 cars
Hyundai i30 Fastback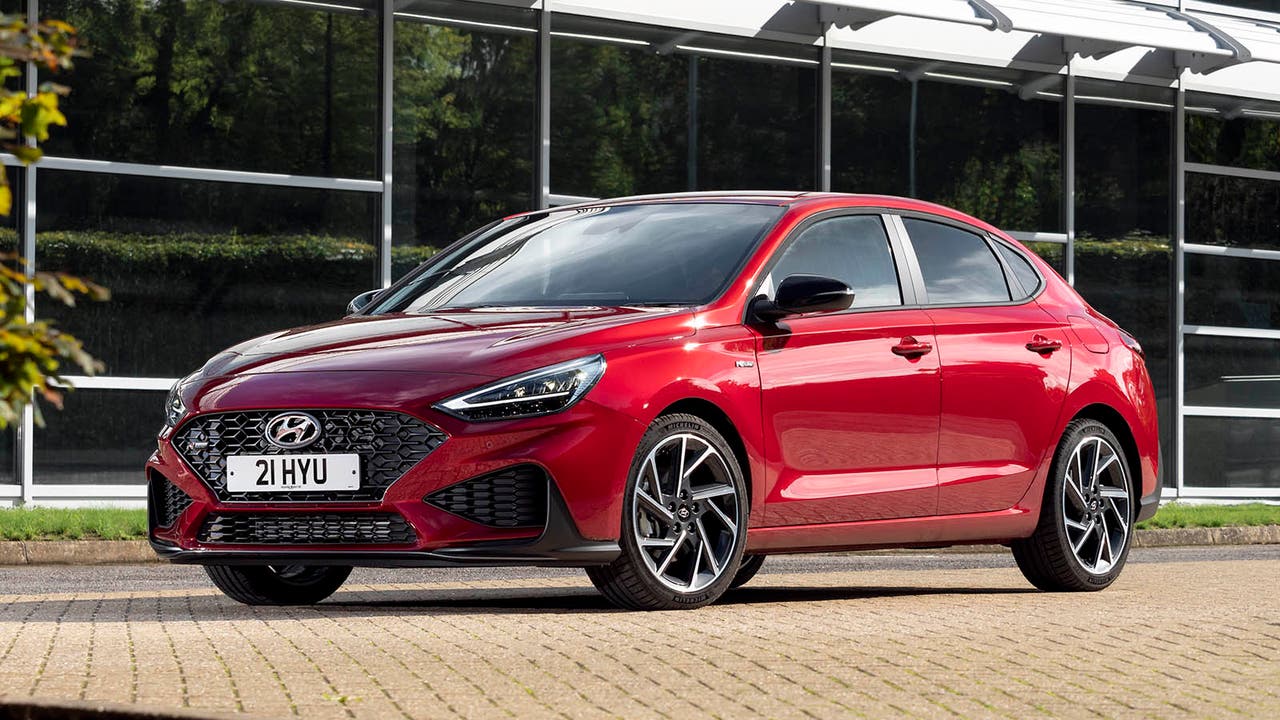 Take a standard i30 hatchback and stretch it a little, while outfitting it with a dramatic coupe-like roofline and you get the i30 Fastback. It's still a hatchback with a boot lid that lifts with the rear window but with a welcome injection of extra style. Plus, the longer length means it gains some crucial extra boot space over the hatch, making it easier to use as a family car.
Check out used Hyundai i30 Fastback cars
Hyundai Ioniq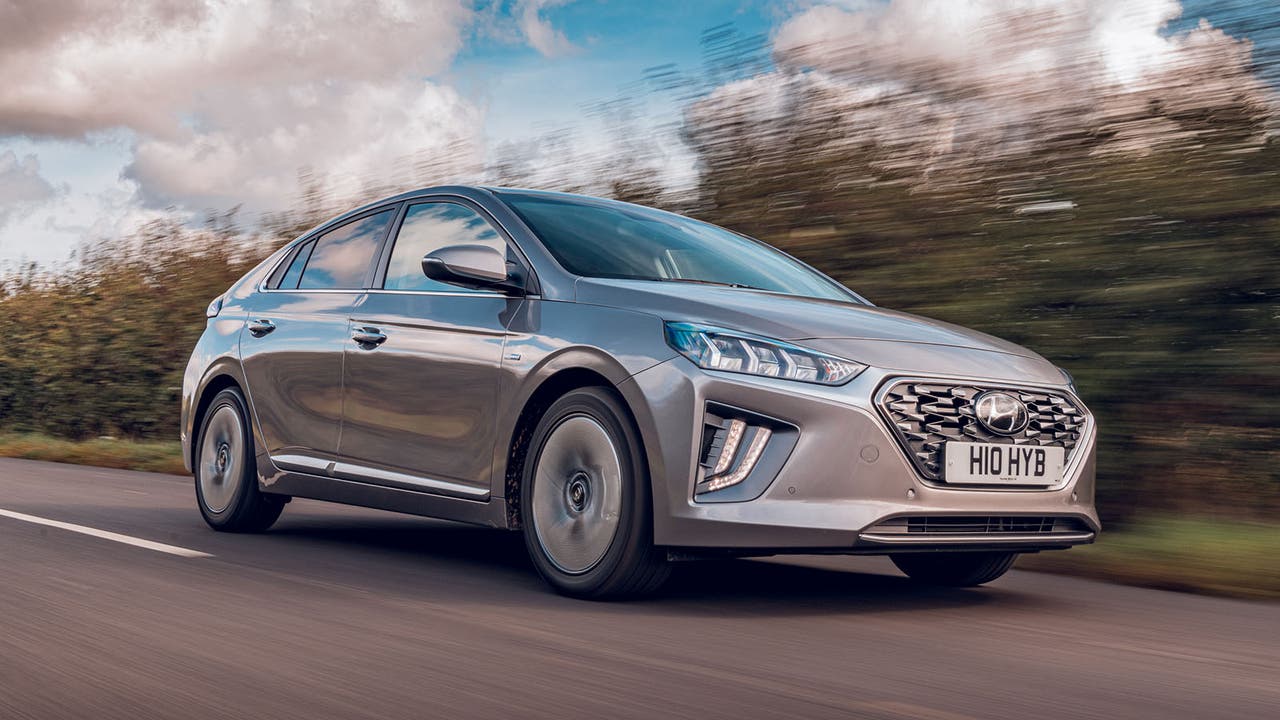 While newer and more exciting cars bearing the Ioniq name have stolen the original car's limelight, the old model is still widely available on the used market. Unusually, you'll find a choice of full-hybrid or plug-in-hybrid engines, or a fully electric version that can travel nearly 200 miles on a full charge. Whichever version you select, the aerodynamic body keeps efficiency high and wind noise low.
See used Hyundai Ioniq cars for sale
Hyundai estate range explained
Hyundai i30 Tourer estate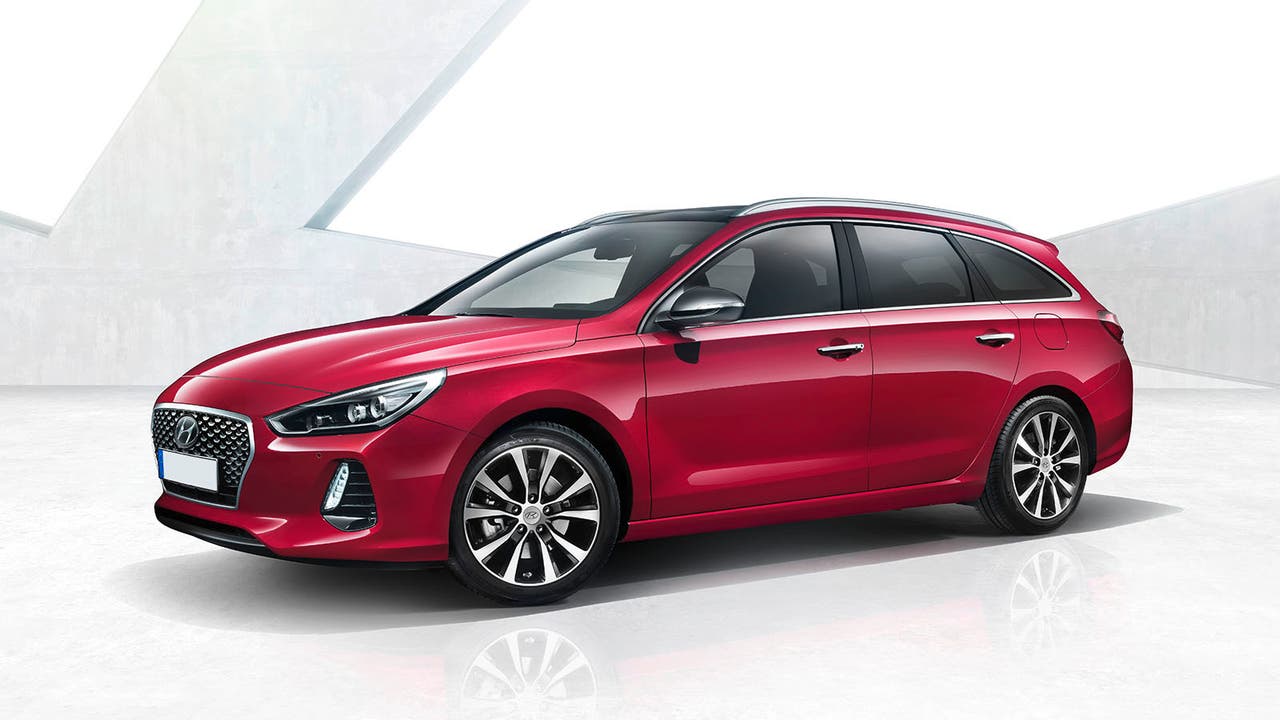 There's just one car in the Hyundai estate lineup – the i30 Tourer. As you might expect, this takes the same platform as the i30 hatchback, but extends the body and roof back past the rear wheels. This earns you a total of 602 litres of cargo room – 207 litres more than the standard hatchback – making it a better choice if you need to carry dogs or bikes, for example.
Check out used Hyundai i30 Tourer estate cars
Hyundai EV range explained
Hyundai Ioniq 5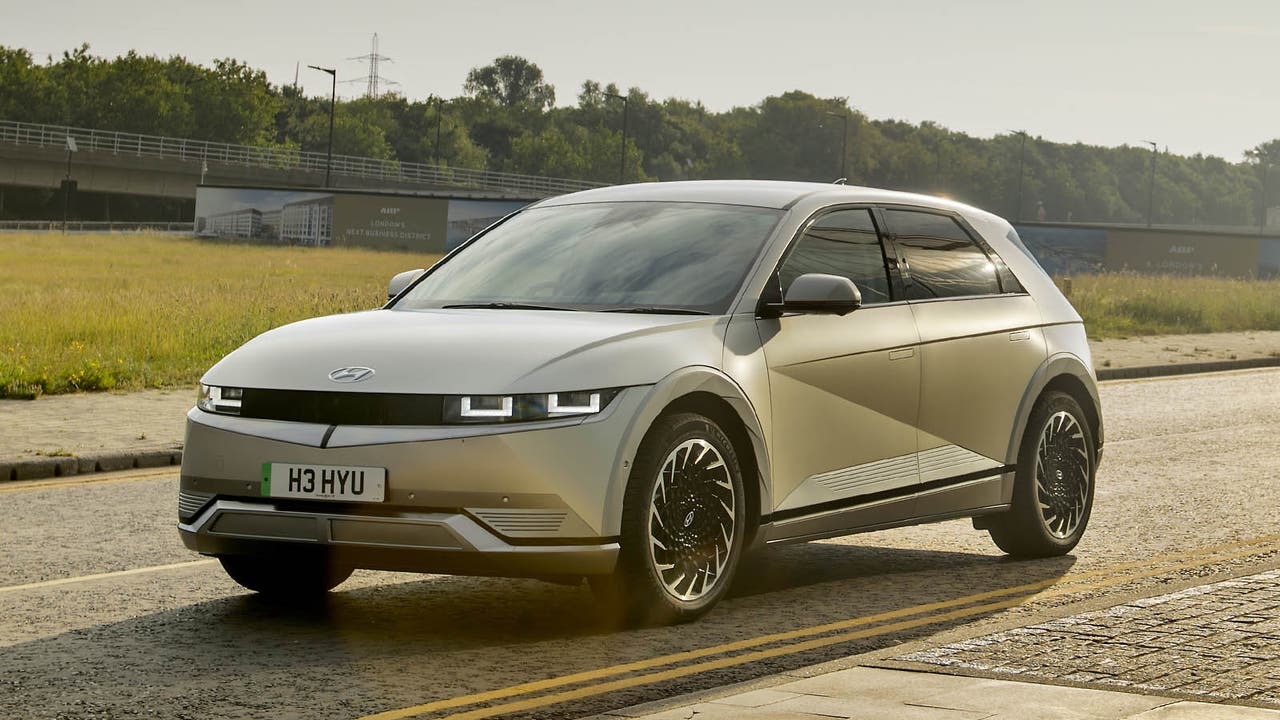 The standard Ioniq above walked so cars like the Ioniq 5 could run. This SUV-hatchback crossover is based on Hyundai's latest EV-only platform, giving it an impressive driving range and a huge cabin – a direct byproduct of not having to accommodate an engine up front. You get a neat, modern cabin that's much closer in look and feel to the plush interiors offered by Hyundai's premium German rivals and surprisingly brisk performance when you put your foot down.
View used Hyundai Ioniq 5 electric cars for sale
Hyundai Ioniq 6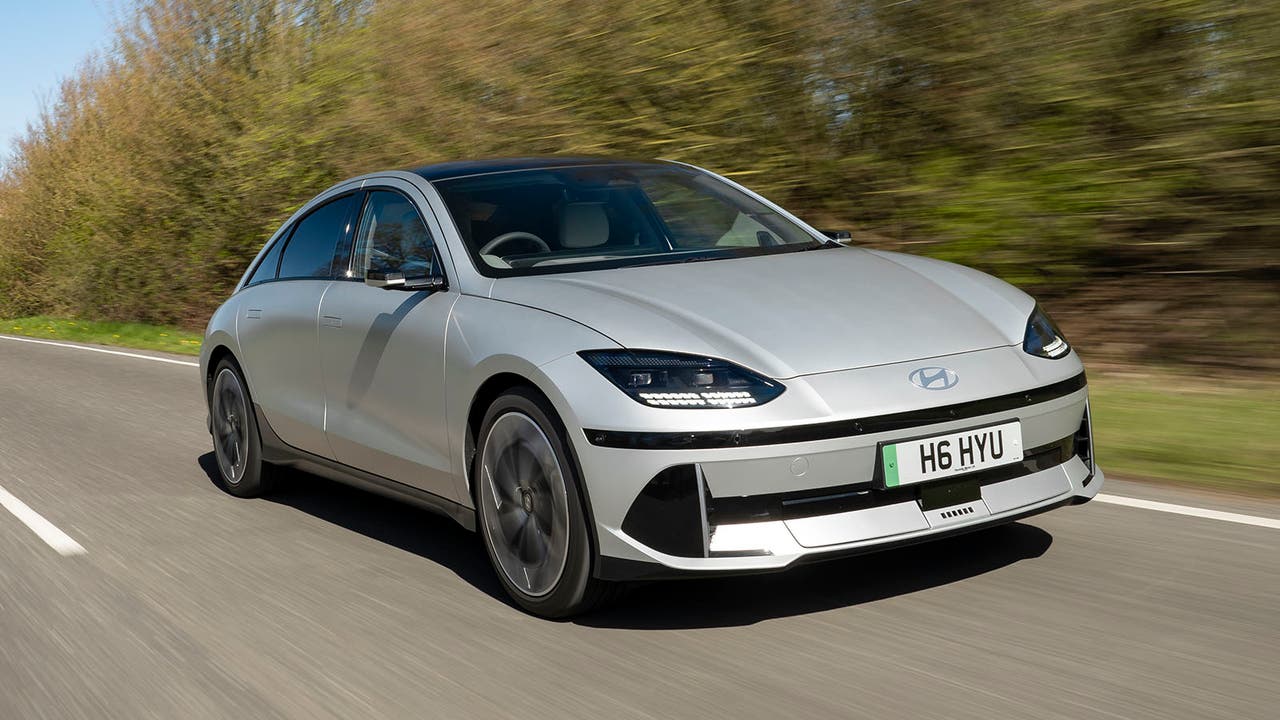 You might assume that the Ioniq 6 would look and feel similar to the Ioniq 5, but a little larger. However, Hyundai's policy of giving each car unique styling means the swoopy Ioniq 6 coupe-saloon looks totally unlike any other car currently on sale. It's not just good looks either, because the Ioniq 6 uses same clever electric platform as the 5, giving it a similarly vast cabin and acceleration that's nearly as rapid as the car's recharge speed.
View used electric cars for sale
Get a great deal on a used Hyundai
Browse a huge selection of affordable used Hyundai cars from Motorpoint. Every car comes with the reassurance of warranty coverage and backed by our Price Promise.
Hyundai cars and SUVs FAQs