Volvo's released a teaser trailer for the upcoming EX30. This electric SUV will be the smallest model in Volvo's expanding EX line of battery-powered SUVs and should arrive in 2024.
The trailer highlights the fact that Volvo designed the EX30 to be small – hence the massive hand grabbing the new model. That city-friendly size, along with a price tag that's anticipated to undercut Volvo's current EV and PHEV lineup, shows Volvo is hoping to attract younger buyers with the new model.
2024 Volvo EX30 styling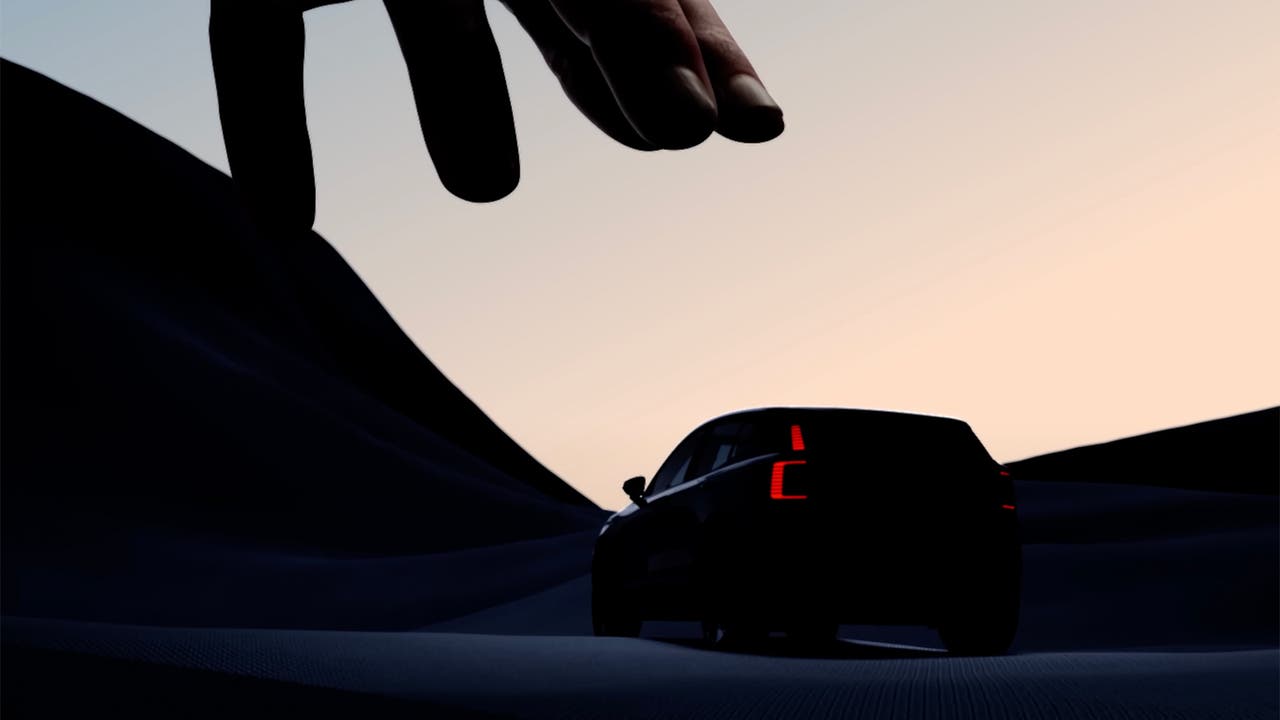 The brief promotional video deliberately uses tricky angles to obscure the new EX30's styling, although we can make out a few clear details. Shots from the rear show a fairly typical overall shape for a modern SUV, although the shape of the bodywork over the rear wheels looks a little more angled forward compared to the larger XC60 and XC90. The roofline isn't as steeply raked as the one you'll find in Volvo's current C40 coupe-SUV, but it's a little more curved than the boxy XC40.
We can also see familiar Volvo lighting signatures at the front and rear of the EX30. Close-up shots of the headlights reveal the latest rendition of the brand's 'Thor's hammer' LED signature, echoing the segmented design seen on the recent EX90. The brake lights follow the familiar Volvo format of a pair of wide C shapes outlining the width of the car, with illuminated lines running up the rear pillars from these units, recalling the designs used on Volvo's iconic estate cars.
2024 Volvo EX30 price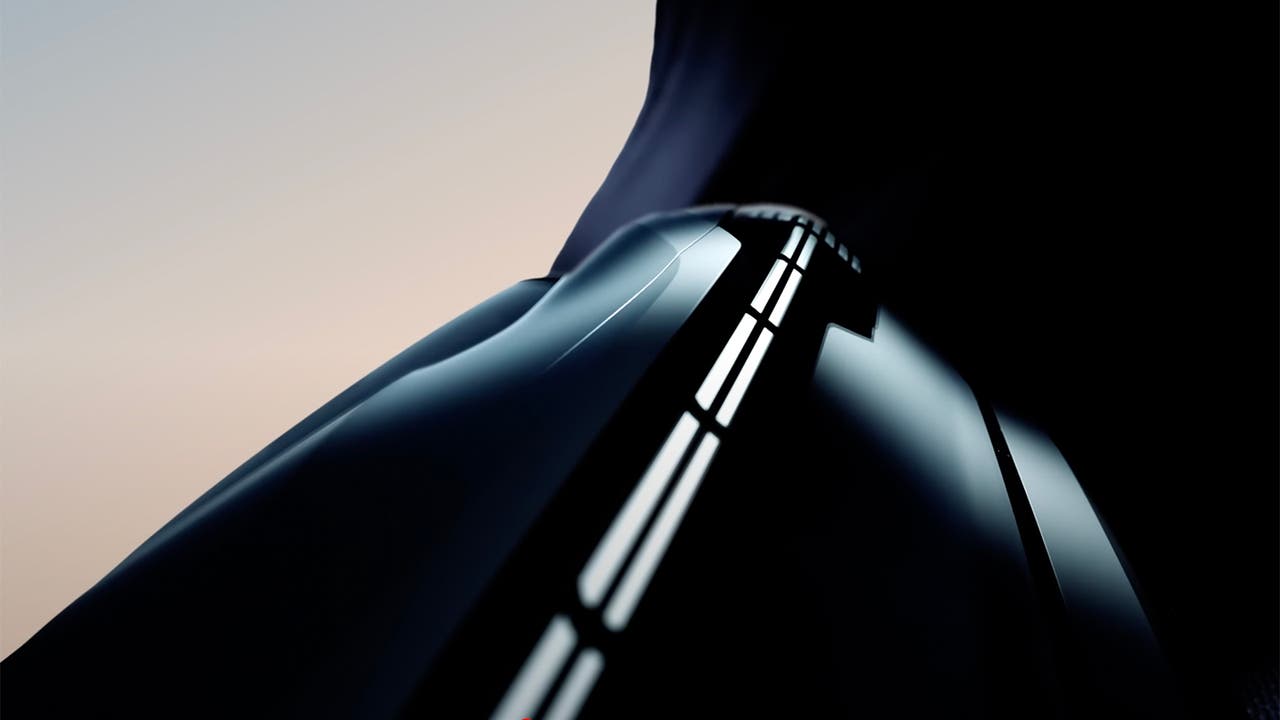 We understand the EX30 will cost less than £40,000. Volvo's made it clear it wants to target younger buyers with the EX30 and expects part of that appeal to be driven by this lower price point. That figure probably applies to the entry-level version which should have a single-motor setup, so expect to add around £10,000 if you want a more powerful dual-motor version and a higher-level trim with more features.
Volvo is also expected to place less emphasis on buying the EX30 outright, however, because it's likely to make the car available via a subscription. The company already offers its 'Care by Volvo' package for several models, seeing it bundle lease costs, tax, maintenance and roadside coverage into one monthly payment, rather than a more traditional finance or lease arrangement.
2024 Volvo EX30 specs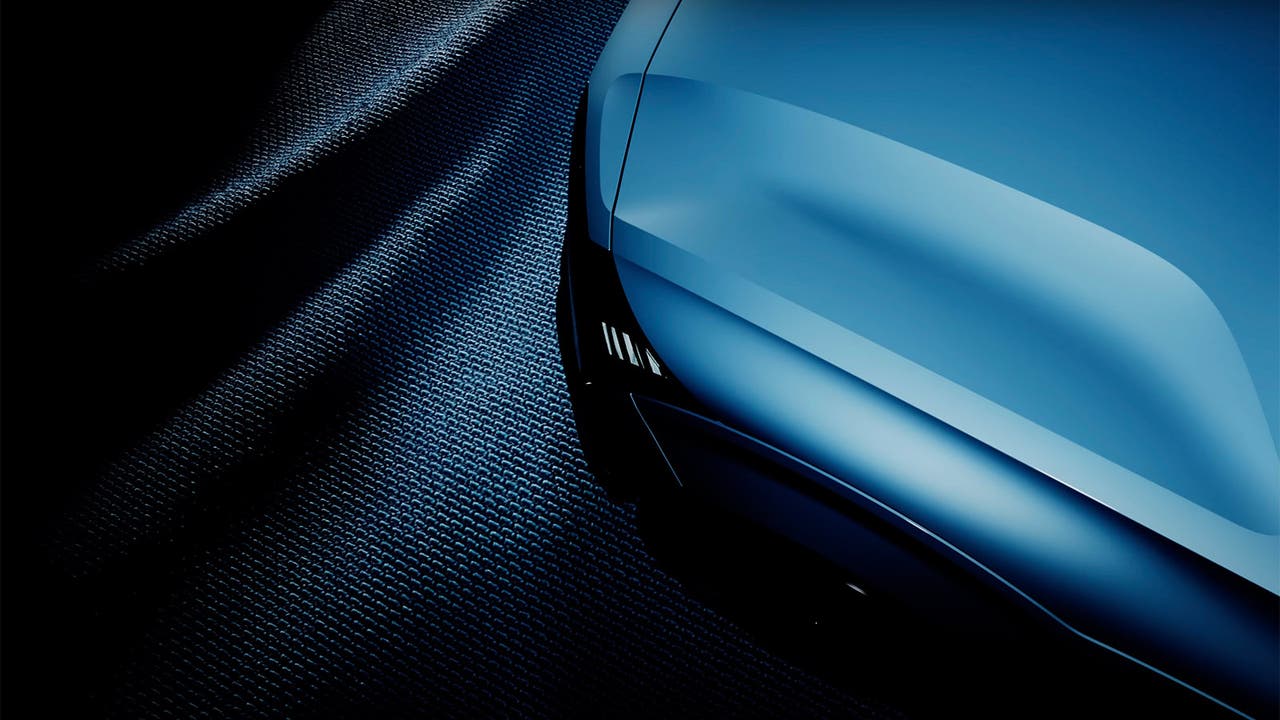 Volvo's growing EX lineup launched with the luxurious EX90 SUV at the end of 2022 and is exclusively battery powered. The EX30 will follow suit, although we anticipate it'll miss out on the EX90's massive battery pack and beefy dual-motor setup – at least at first. Industry reports suggest the EX30 could use the same 66kWh battery pack and motor technology as the Smart #1 – the first model from the revived Smart brand since Volvo's parent Geely purchased a stake in 2020.
If that theory is confirmed, it's likely there will be two powertrain options for the EX30 that will also be shared with the Smart – a single-motor version and an all-wheel-drive dual-motor model. The single motor model has one drive unit on the rear axle – probably putting out 272hp for nippy acceleration, and claiming a range of more than 270 miles.
The dual-motor version will add a second drive unit on the front axle, bringing all-wheel drive and around 428hp – this is an awful lot of power for such a small car and could mean a sub-four-second 0-62mph time that would worry many serious supercars. Claimed range is likely to fall below 250 miles for this model thanks to the extra weight and performance.
2024 Volvo EX30 release date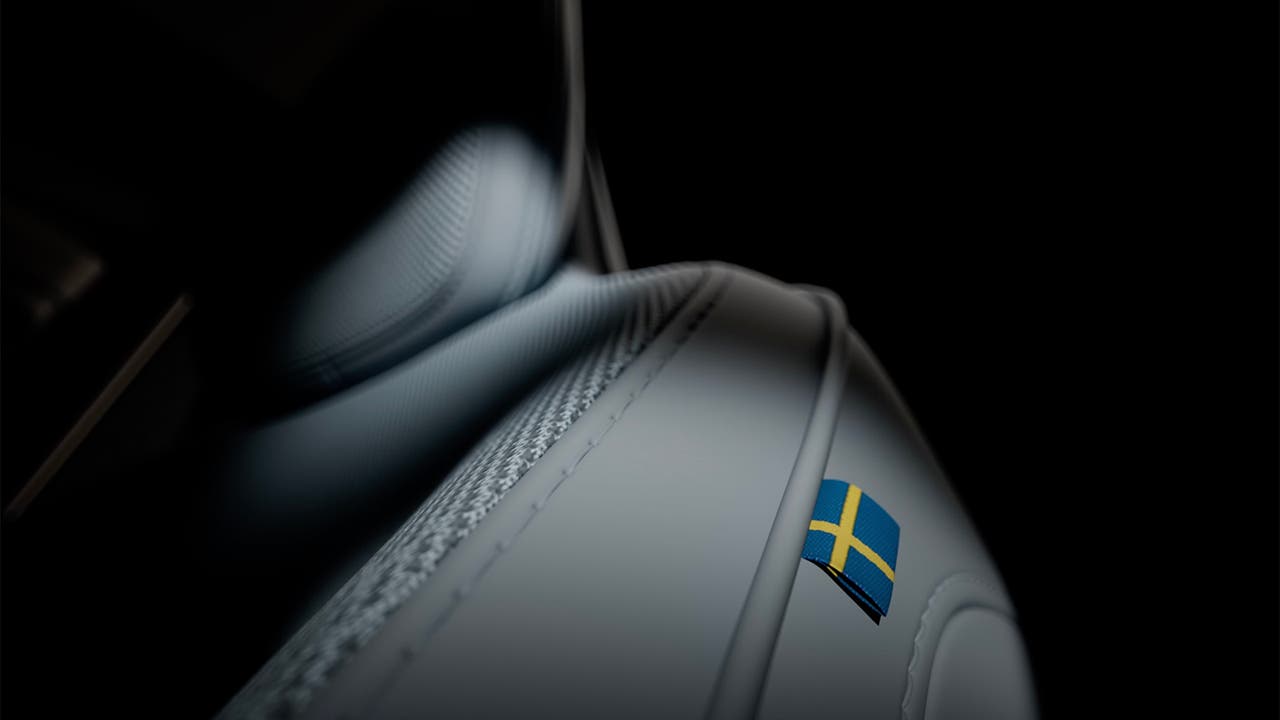 Volvo is planning to launch the EX30 in 2024, although the first official pictures will arrive on 7 June 2023. If this new model does end up borrowing technology from the upcoming Smart #1 EV as suggested by reports, that means Volvo's entry to this segment will go on sale six to 12 months after the Smart, which is due to hit the road in summer 2023.
Typically, carmakers prioritise deliveries of higher-priced versions to begin with, with more affordable editions arriving afterwards. That means, if you're holding out for the most affordable EX30 – one that retails for less than £40,000 – you might have to wait a little longer for your car to be delivered.
When can I buy the Volvo EX30 from Motorpoint?
The new Volvo EX30 will arrive at some point in 2024, so nearly new models are likely to appear at Motorpoint around the start of 2026. If you can't wait until then to put a plug-in Volvo on your drive, consider taking a three-year PCP finance deal on a nearly new Volvo plug-in hybrid now, then using any equity left over towards the deposit for a nearly new EX30 in 2026.