The best cars releasing in 2020 - with on-sale dates
27 February 2020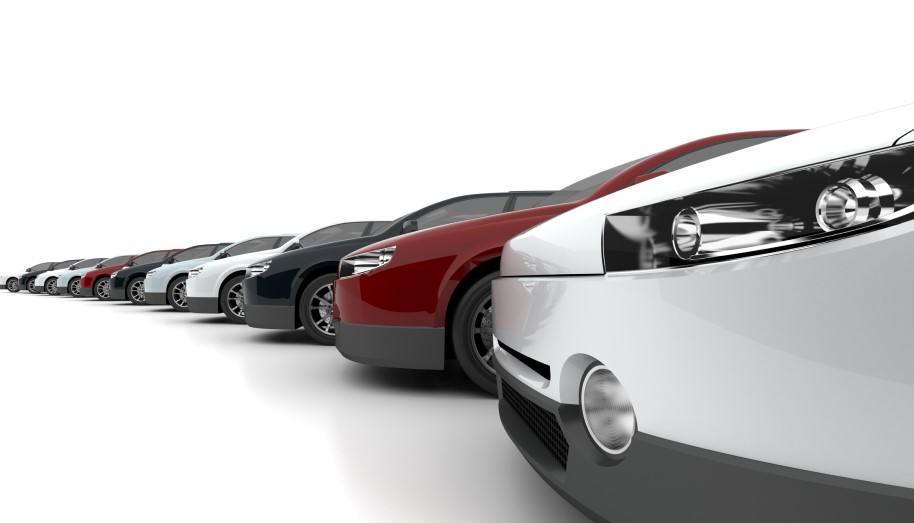 Photos © 2022 Motorpoint
Although the team here at Motorpoint like to focus on all-things nearly new (cars under three years old and with fewer than 25,000 miles on the clock), and the advantages they have to offer motorists, we'd be remiss not to mention some of the best new vehicles that'll be pulling up in showrooms across the country this year.
So, what exactly does 2020 have in store when it comes to new cars? The buzz around hybrid and electric cars looks set to grow, while SUVs will continue their dominant streak from last year. Top-notch hatchbacks from Audi and SEAT are on the horizon too, along with some breath-taking new Jaguar and Lexus convertible models, making for a 2020 that's packed with all manner of exciting offerings from the biggest car manufacturers.
Here's our pick of the best new cars hitting the road this year – along with when they're on sale.
Top SUVs for 2020
- Mercedes GLA
Release date: Spring
A family SUV with a hint of sporty adventure about it, the Mercedes GLA boasts a stunning exterior inspired by the sleekest of coupes. Inside, a host of driver assistance systems optimise the performance, including pre-emptive safety measures, ATTENTION ASSIST to keep you alert and blind-spot assistance. Everything you and your family could want from an SUV.
- Audi Q4 e-tron
Release date: Summer
Audi's second electric SUV, the Q4 e-tron's compact exterior offers some serious space on the inside, which is marked by a really high-tech dashboard, great style and superb comfort. In terms of power, two electric motors provide the driving force of the e-tron, going from 0-60 in just 6.3 seconds, while a 280-mile range sets the standard for electric vehicles in its class. Can the rest catch up with Audi's impressive offering?
- Land Rover Defender
Release date: Early 2020
When you picture an SUV, you think of Land Rover, right? And the manufacturer's Defender is a real beast. A modern take on their iconic SUV, the Defender is ready for whatever's in its path thanks to permanent all-wheel drive, optimised geometric design and water-crossing capabilities! Plus, with configurable terrain response, you can customise the driving experience for the best off-road performance yet.
Best new city cars for 2020
- Fiat 500 EV
Release date: March
Fiat's all-electric city offering is a small but perfectly formed car that's chic and luxurious, perfect for urban getaways and city breaks. Details are scarce despite its incoming release, but Fiat has promised plenty of interior space and technology, making city driving a joy no matter the journey.
- Hyundai i10
Release date: Summer
Stand-out looks and innovative technology make the i10 an impressive addition to its entry-level offering. A nippy, efficient engine built for both town and country, its tech is where the i10 really shines. Lane Keeping Assist ensures you stay in your lane at all times, automatic braking keeps you safe in event of emergency situations, while the Forward Collision Warning System maintains the distance between your car and the vehicle in front.
The estates and saloons we're excited for in 2020
- Mercedes S-Class
Release date: Spring
A bold new entry into Mercedes' luxury saloon offering, the new S-Class features sleek looks and a host of superb features. Every element is touched with luxury, from its leather interior to its smooth driving experience. Even in poor weather conditions, the new S-Class gets you where you need with ease thanks to all-wheel drive, skid control and ESP Dynamic Curve Assist. A pleasure to drive wherever you're going.
- Volkswagen Arteon Shooting Brake
Release date: Summer
Svelte and streamlined, the new Volkswagen Arteon is ready for summer and beyond. With a practical, road trip-friendly boot, the Arteon boasts plenty of premium features, including a seven-speed gearbox (on the automatic model), four-wheel drive and an infotainment system that keeps driver and passengers happy no matter the destination.
The best new people carriers for 2020
- Mercedes EQV
Release date: Spring
The world's first electric people carrier, the Mercedes EQV can cover 240 miles on a single charge, with a 60-mile recharge capability in just 15 minutes. With space for up to eight people, along with luggage and sports equipment, the EQV is as roomy as they get. Plus, with energy recuperation capabilities, you stay charged up even when you're on the move.
Hatchbacks in 2020
- Audi A3
Release date: Late 2020
Technology and elegance are in abundance with the new Audi A3. Sleek and streamlined, its tech takes inspiration from the Audi A8 thanks to a self-driving option on certain models, while state-of-the-art LED headlights illuminate the way on night-time drives. Thinking of taking on the open road? The Audi A3 with its spacious interior and powerful engine has really got it all.
- SEAT Leon
Release date: Autumn
With striking looks inspired by its SUV line, SEAT's fourth-generation take on the Leon is a real treat. Impressive and robust, the interior is definitely a highlight, with a new hi-tech cabin packed with a 10-inch infotainment touchscreen and digital dial cluster. A look under the hood reveals SEAT's plans for plug-in hybrid and mild-hybrid powertrains (basically the 'go parts' of the car – the engine, drivetrain and transmission) for the first time, along with petrol and diesel engine options, providing plenty of choice for a range of driving styles.
- Skoda Octavia
Release date: Spring
The Octavia has always been a reassuring drive, and Skoda's latest version of the award-winning family car strengthens its impressive reputation even further. Bigger than previous iterations, with a broader engine range that includes multiple hybrid options, the Octavia's extra safety technology - including collision avoidance, steering assistance, and predictive cruise control – also ensures optimal performance at all times.
Exciting convertibles and sports cars released in 2020
- Lexus LC
Release date: Summer
Turning their award-winning concept into an unbelievable production car, the Lexus LC is set to make a real impact this summer. Engineering without compromise, the gorgeous silhouette, luxurious interior and engine range all combine, delivering an experience that puts the driver at the centre of it all thanks to superb ergonomic intelligence.
- Jaguar F-Type
Release date: Out now
A revitalised, revamped version of Jaguar's ferocious F-Type series, 2020's entry is a lean, athletic take on the icon. Powerful and agile, driving the new F-Type promises to be an unreal experience thanks to a responsive V8 engine, its refined power and a dextrous, intuitive handling ability. With all-wheel drive, torque vectoring to take on the tightest corners and adaptive dynamics, the connection between driver and road has never been better.
You can expect all these cars to start rolling off the production lines throughout the year, and shortly after they'll be available from Motorpoint forecourts across the country. And, by waiting for these exciting models to become 'nearly new', you could make great savings on your next car.
To take a step closer to your next car, why not visit our website to browse our latest makes and models, or call our team today on 01332 972 803.